As The Economy Contracts, Dollar General Forges Ahead—And Beauty Is At The Forefront
From the playbook of when there's a loser, there's always a winner, Dollar General is readying for growth as gross domestic product in the United States has slipped in two consecutive quarters, unofficially plunging the economy into a recession.
In its last earnings call, the dollar store chain raised its sales outlook in anticipation of an inflation-induced trade-down that will strengthen its low-price value proposition with existing shoppers and attract new shoppers. "We're already starting to see our core customers start to shop more intentionally," said Dollar General CEO Todd Vasos during the call. "And we're starting to see that next tier of customers start to shop with us a little bit more as well." 
While mass-market retailers like Walmart and Target reported poor first quarter earnings tainted by escalating costs and subpar profits, Dollar General's earnings managed to beat expectations. Its net sales increased 4.2% year-over-year to $8.8 billion for the first quarter of 2022. However, same-store sales decreased slightly by 0.1%, and gross profit as a percentage of sales dipped by 151 basis points, primarily driven by an increase in the sales of lower-margin consumable products. Last year, Dollar General hit $34.2 billion in sales. This year, it forecasts sales will climb 10%. 
In periods of economic contraction, Amanda Wilson, senior beauty buyer at Dollar General, underscores that consumers stretch their dollars—and give Dollar General a try as a result. "If they were paying $2.50 for nail polish before, they might be looking now to purchase a $1 nail polish in our box," she says. "Fortunately, we have all different price ranges. We tend to hone in on our assortment and offer exclusive sizes at specific price points so that the shopper can continue to buy those products that they love. They just don't have to outlay the cash."
Beauty constitutes a tiny percentage of Dollar General's sales. Brokerage firm Telsey Advisory Group estimates its share to be in the single digits. Dollar General's assortment is roughly 75% consumable products like food and household essentials, and 25% discretionary products like pet, apparel, party and toys. Yet, beauty is occupying a a key role in Dollar General's expansion plans as a complement to it fortifying healthcare products and services.
Dollar General expects to open 1,100 stores this year in the United States. They'll join a fleet of over 18,000 brick-and-mortar units nationwide, a number that makes Dollar General's location footprint bigger than McDonald's', Starbucks' and CVS's. Eight hundred of the forthcoming stores will feature expanded health and beauty selections with 400 additional stockkeeping units in a roomier 8,500 square-foot format. One-thousand stores are already configured in the format. Dollar General's average store format is 7,500 square feet, earning it the "small-box" retailer characterization.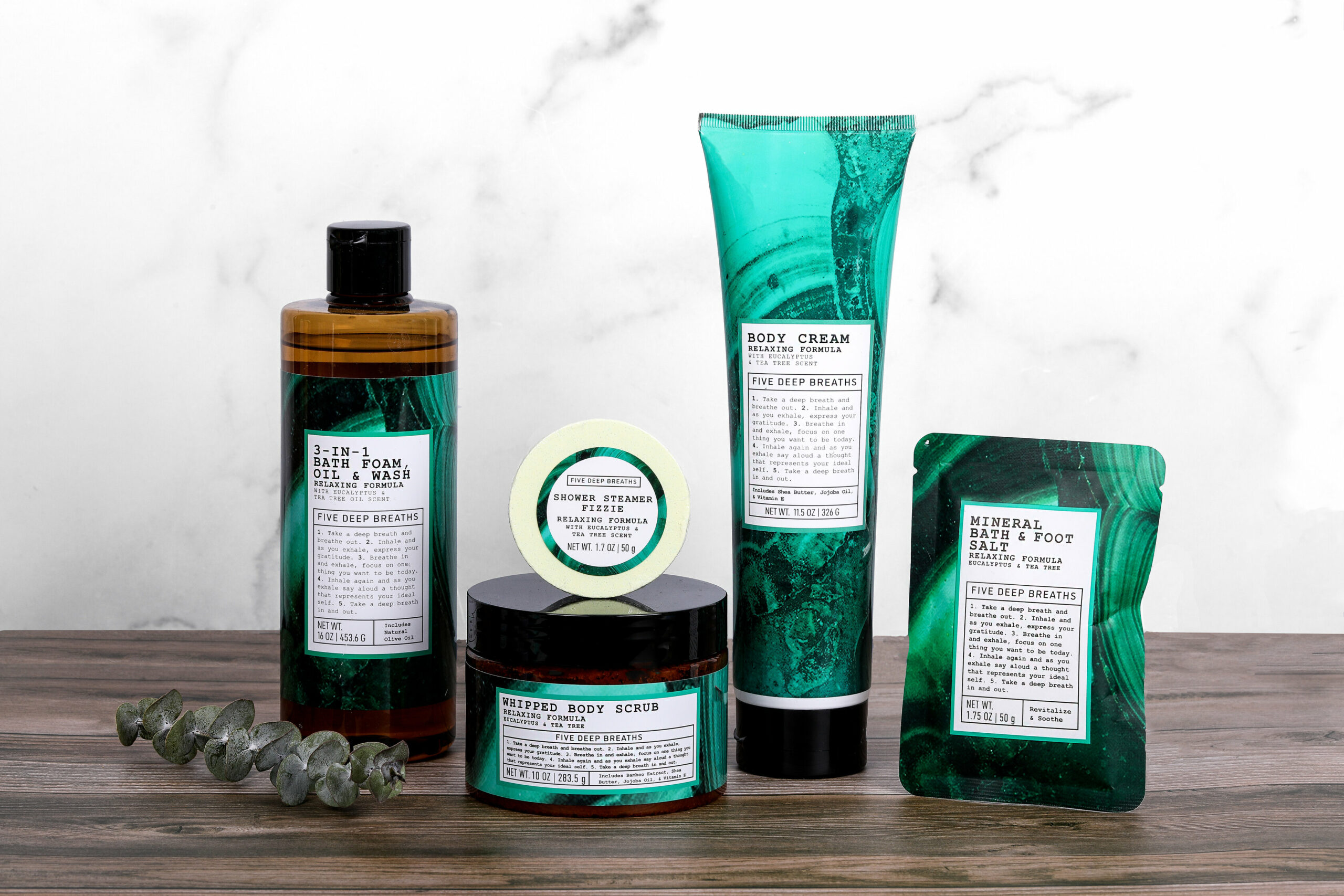 After doubling down on health in the past few years, Wilson suggests it makes sense for Dollar General to double down on beauty today and going forward. In May, the retailer introduced two beauty brand exclusives created with incubator HatchBeauty Brands—Scent Happy and Five Deep Breaths—focused on bath and body care, a high-growth category that's recently been outpacing facial skincare. They span scented bath bombs, lotions, scrubs and washes all priced between $1 and $3.
"These brands really pay homage to that affordable indulgence, that self-care moment," says Wilson. "In general, we really strive to challenge the status quo and partner with vendors who we know can lean in and offer innovation and differentiation and can deliver the things that our shoppers are telling us they want on shelf…but affordably."
Partnering with brand incubators on store exclusives has been integral to Dollar General's beauty strategy. The retailer worked with incubator Maesa on the brands Believe Beauty, Goodbaths and Root To End. They're priced at $5.00 and under. Five dollars is the "sweet spot" for the prices of most beauty products at Dollar General, per Wilson, but the sweet spot can fluctuate depending on the product. Haircare products, for example, range from $3 to $20 for certain hair styling tools.
"Price point is always top of mind. We always try to launch assortments that are going to be affordable but, that still lends themselves to quality. For instance, we launched Root to End in 2021 and that haircare line is essentially free from all the top no-nos," says Wilson. "At the time that we launched, I believe we were the most aggressively priced per ounce natural hair care assortment in the market." 
Active skincare has historically been challenging for Dollar General to deliver inexpensively. In 2021, it launched a skincare offshoot of Believe Beauty called Believe Beauty Skin to help fill the void. Believe Beauty Skin has gel cleansers, exfoliating masks, moisturizers and skincare tools priced at $5.50 and under. Dollar General also stocks its shelves with industry stalwarts like Garnier, CeraVe, Cetaphil, Maybelline, Wet 'n' Wild, Pantene, Kiss, L'Oréal and Conair. There's the chain's private-label beauty brand Studio Selection, too.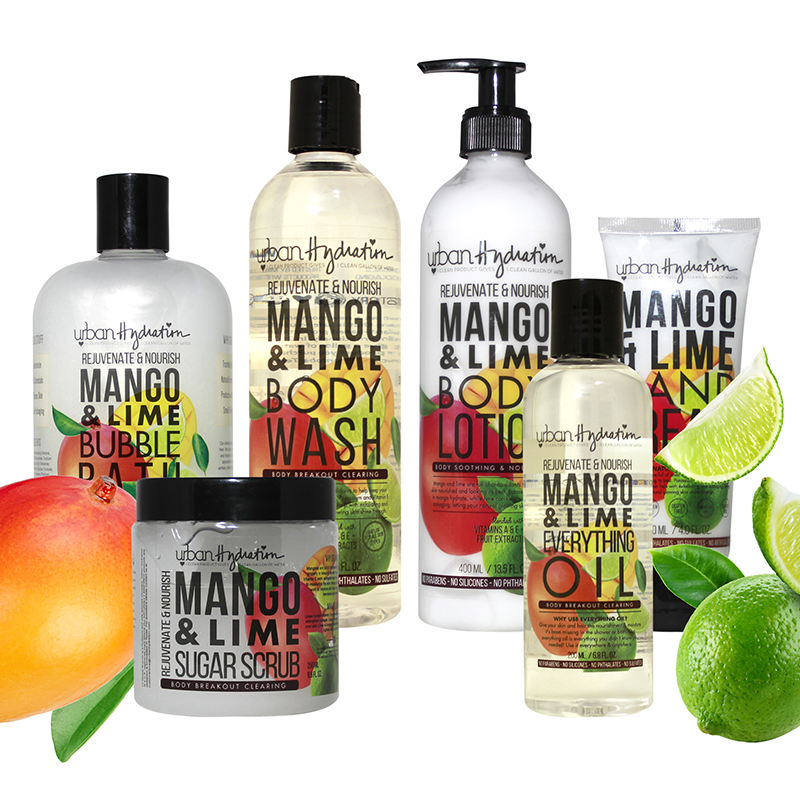 Wilson is looking beyond legacy and incubated brands to indie brands to lift beauty sales and interest. She says, "Our shoppers crave new and exciting brands because that's really what's driving all the growth in beauty. As long as their product assortment is addressing a need or a want by our shopper, I think anything is fair game within the right price point range." The trick for indie brands is they have to have the capacity to scale quickly to keep up with Dollar General's huge store network and expansion ambitions. "It's usually full force," says Wilson. Indie skincare, haircare and body brand Urban Hydration entered Dollar General in 2019 and is currently in about 8,000 stores. 
Psyche Terry, founder and CEO of Urban Hydration, says, "I was determined to make Urban Hydration accessible in cost and in reach to customers around the country. It was a new challenge that we had to learn how to go after but because it gives us the ability to provide luxury care at affordable prices it was and has been worth every new level we've had to pivot around." 
To make its pricing work for Dollar General, Urban Hydration, which is available at CVS, Sally Beauty, Walmart, Target, Bed Bath & Beyond, The Vitamin Shoppe, H-E-B, Ulta Beauty and Family Dollar as well, developed smaller sizes that contain less than half the amount it sells elsewhere. For example, the brand's Jamaican Castor Oil Shampoo & Detangler is $5 for a 6.8-oz. size at Dollar General, but is sold at $13.50 on Amazon for a 16.9-oz. size.
On top of its core store format, Dollar General is charging full steam ahead with its 9,000-square-foot Popshelf concept aimed at comparatively affluent consumers. Dollar General targets mainly rural consumers making $30,000 to $40,000 in annual income. The typical Popshelf consumer is suburban and makes anywhere between $50,000 to $125,000 in annual income. Still, Popshelf's products aren't steep. Its product prices generally hover around the $5 mark. Since its premiere in fall 2020, Popshelf has extended to 100 stores in seven states, and 900 more are slated to open by 2025. Popshelf is represented inside Dollar General locations with 25 shop-in-shops. 
Popshelf carries on-trend products refreshed seasonally. Some 80% of the brands at Popshelf aren't at Dollar General. The beauty category alone has 2,000 stockkeeping units, including products from South Korean beauty brands like Nu-pore and Farmskin. Pet, electronics, toys, arts and crafts, party, kitchen, and bath and body are important product categories.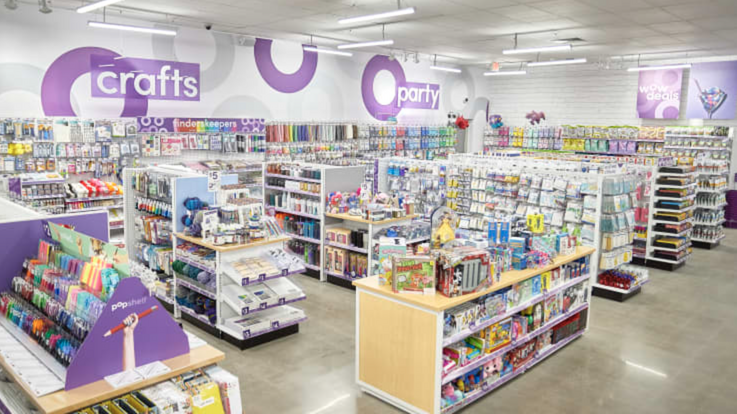 Speaking of Popshelf, Joe Feldman, senior managing director at Telsey Advisory Group, says, "I don't know that this is going to ultimately be the next big thing for them, but I would bet they're going to learn a lot and probably incorporate the learnings, whether that's from a merchandising standpoint or a product standpoint, into the core Dollar General stores." 
But Popshelf isn't only supplying Dollar General with learnings. According to Feldman, Popshelf stores are projected to generate annual sales between $1.7 million to $2 million each, putting them on track to surpass Dollar General's annual core store sales of approximately $1.9 million each. Popshelf's gross margin is forecast to land around 40% versus Dollar General's 31.5% average. For context, a store from a big-box retailer like Walmart rakes in an average of $100 million annually sales, and its margins sit at between 25% to 29% in 2021, but big-box stores are substantially larger and can be in higher rent locations than Dollar General's small-box stores. 
Heading into the future, Wilson is weighing the beauty product categories to deepen or pull back on at Dollar General as the economy sputters. She promises more exclusive and indie lines to come. "I give credit to the Targets of the world because they've really created a true experience in the box. I'm looking at that strategy and saying, 'How do we emulate a lot of that shopping experience in the DG way?'" says Wilson. "Because the reality is that for anyone to remain relevant in the beauty space, it's time to change. Whether it's how you lay out the categories, where you invest in your space, how you bring in additional shoppers or bolstering your e-commerce business."