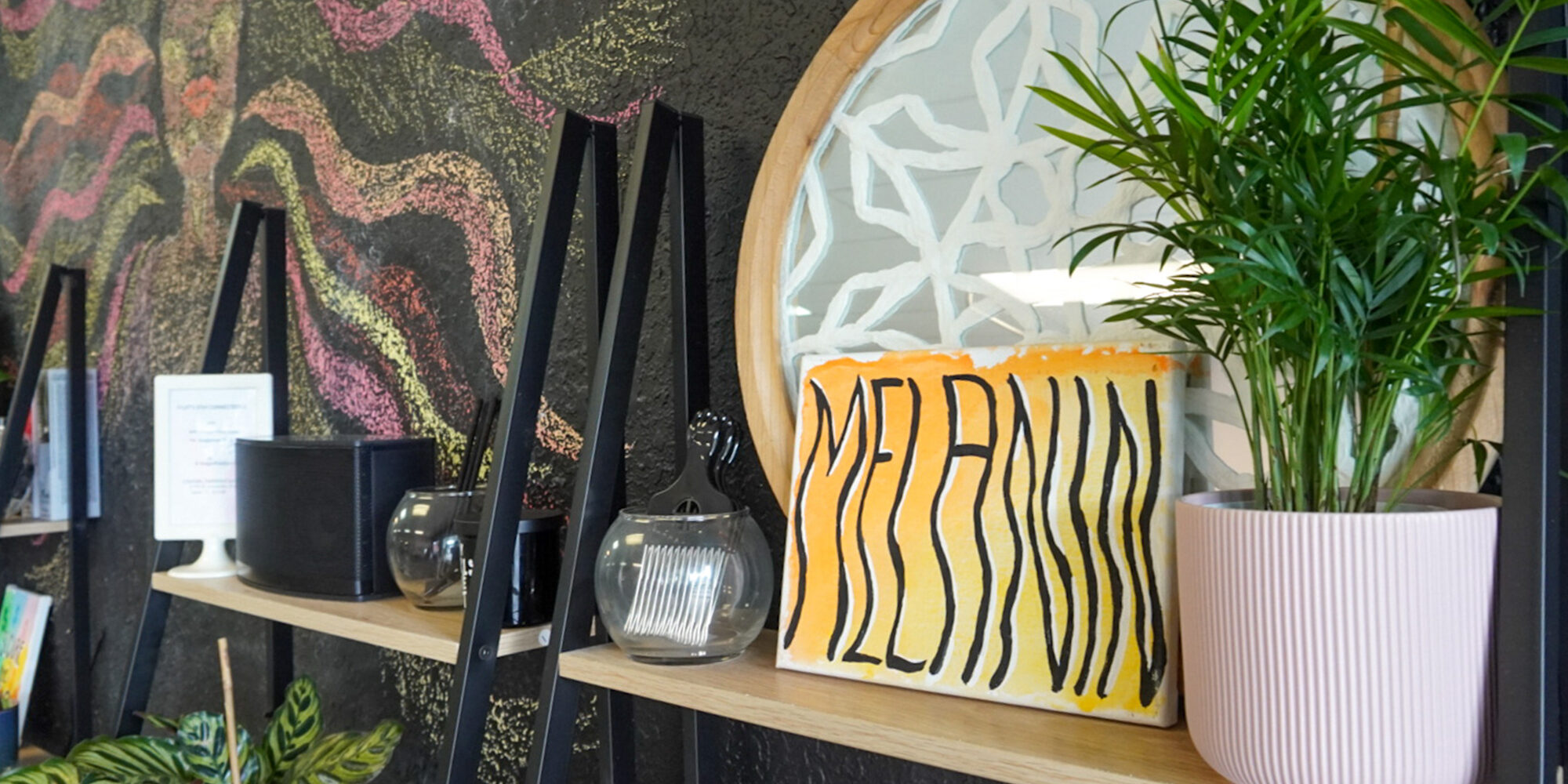 Eight Initiatives Aimed At Improving Inclusivity At Hair Salons
Conversations around salon segregation have moved to the fore in the beauty world this year as the United States attempts to come to grips with systemic racism. In the wake of global protests following the killing of George Floyd, an unarmed Black man suffocated by a white police officer, the personal care industry is being called on to establish more inclusive programs and services to better reflect the demographics and needs of today's beauty consumers. Despite an estimated 65% of the U.S. population having curly, coily or wavy hair there are alarming gaps in the curriculum at most traditional cosmetology schools when it comes to working with textured hair. Add ingrained racial stereotypes at salons around serving textured hair clients, and the training disparity becomes even more prominent.
NYC-based stylist Gabriel San Emeterio says that when he went to school in 2000, at least half his class were Black women, but they weren't given the same representation. "They all knew how to treat their own hair, but they still had to learn the basics of Caucasian hair to get their license. Learning and regulating institutions upheld white standards," says San Emeterio. 
"There were times that we had to refer people to other salons. Frustrating for the client who was turned away, and also, in a way, a form of microaggression," he says. "Clearly the salon where I worked did not, at the time, consider Black hair as a potential market. Issues of inclusion were not even discussed in staff meetings, not even after we had to turn people away!"
The good news is that many efforts by accomplished and active beauty professionals are underway to start resolving the problem. Here are eight initiatives that strive to put the salon industry on the right track.
1) Hair Story
To understand the issues that led to salon segregation in the first place, an awareness of history is important. Authors Ayana D. Byrd and Lori L. Tharps provide historical perspective in their 2014 book "Hair Story," an illuminating resource for any up-and-coming stylist. Their research gets to the heart of how today's system rests on past traditions steeped in deep cultural and biased roots that led to thinking of natural Black hair as "untamed" or "kinky."
The authors explore a time before the African diaspora, when hair was part of an individual's identity. Knowing the importance of hair in native Black culture, slave owners shaved the heads of Africans as a form of subjugation and disempowerment.
2) Crown Act
Beauty standards recently found their way into politics. In December of 2019, New Jersey Senator Cory Booker introduced the first federal bill to ban discrimination based on hair textures and styles commonly associated with a particular race or national origin. The CROWN Act (Create a Respectful and Open Workplace for Natural Hair) has since been approved by 23 states. 
Legislation is a step forward, but San Emeterio notes that it also highlights our blind spots. "It says a lot about our culture that we even need such laws. The leadership piece is key, and it's present through the voices of people who have risen against all odds and are providing guidance and driving change in the industry," says San Emeterio.
Nkrumah Farrar, chief creative officer of CRWNMAG, takes it a step further, "The real question is not about permission to be ourselves, but power to be ourselves. If Black women were at the top of these institutions, hair discrimination wouldn't exist. The passing of this Act is a symbol of freedom, but it is not freedom."
3) Worth Up Foundation 
Celebrity hair stylist Ted Gibson and his husband Jason Backe, co-founders of STARRING by Ted Gibson (a first-of-its kind "smart salon") have teamed up with the non-profit Beauty Changes Lives, created by Lynette Lynch, to launch the Worth Up Foundation. Gibson was the first spokesperson ten years ago for Beauty Changes Live, and the new foundation aims to provide mentorships and scholarships to aspiring beauty professionals.  
"We felt that we had so much more to offer," says Gibson. "More than just a salon and a product. Being entrepreneurs, product developers, celebrity hairdressers, everything that encompasses what that beauty school license has been able to give us, we wanted to be able to give back," he says. He also adds that as a 6'2 Black gay man his point of difference is a source of pride in an industry dominated by short white European men.
If Black women were at the top of these institutions, hair discrimination wouldn't exist.
4) Knappy Hair Extensions 
Founder and CEO KJ Sandifer is taking ownership of language with her brand Knappy Hair Extensions. Explains Sandifer, "The company name was an important and strategic marketing move to develop a brand that took a socially negative term as a rallying affirmation that 'Black hair' is beautiful. The name 'Knappy' was designed to honor and embrace my natural hair as authentically beautiful.  The spelling is a modern spin on an otherwise derogatory word."  
She launched the direct-to-consumer brand seven years ago after growing frustrated with the lack of availability of human hair extensions that mimicked her natural hair and that of her community. "My journey started with the awakening to the brutal reality [that] most of the products sold were not effectively relevant to Black consumers, in an authentic way," says Sandifer. "I learned the vast number of the consumer products did not address my desire for premium hair that blended well, maintained my authentic texture, and were produced with sustainable products."
5) The Texpert Collective
Frustrated by underrepresentation in the salon space, celebrity hair stylist Tippi Shorter took matters into her own hands and co-founded the Texpert Collective, an online platform that highlights textured hairstyling as a standard, not a niche specialty. The collective also offers classes and workshops around working with diverse hair types.
"The beauty industry does not set the future stylist up for success and it starts at the beauty school level," explains Shorter. "The expectations are set that you will learn how to work on straight and slightly wavy hair and anything else that is tighter in texture will need to be 'fixed.'"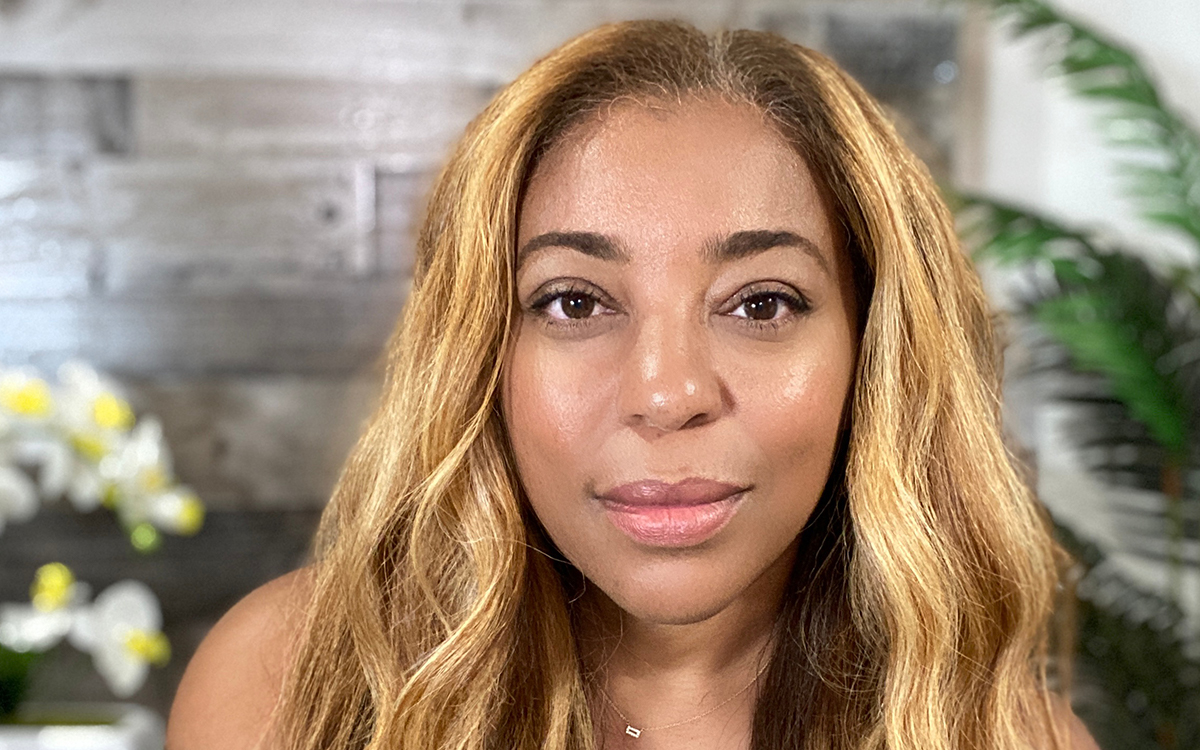 As the population becomes more racially diverse, so does the variety of hair types and the need for more expansive education. Beyond what is required by the state board, instruction in areas like how to silk press natural hair, install sew-in extensions, weaves, braids and other natural hair twist sets, are among specialities still absent; stylists often rely on family or friends to learn these techniques on their own. 
"A lot of general market salons continue to foster this [lack] by hiring a person to accommodate anyone that walks into a salon with a tighter texture instead of making sure the entire staff is well-educated on all hair types and all clients that walk through the door," Shorter says. "The Texpert Collective was created to be the 'grad school,' if you will, with textured hair education."
6) Change.org Petition 
Danielle Green, founder of Radically Curly, a Nevada-based salon that focuses on natural curl patterns and textured hair, says that in order to move towards an inclusive experience for both clients and employees, change has to start at the top. "You have to look at the leadership in the salon first," Green explains. "That will answer the 'why' the salon is segregated." She also wants to bring attention to education. "Currently in 2020 there are only 19 states that teach natural hair care. There is a science behind natural and curly hair that is not being taught," continues Green. 
Green issued a Change.org petition calling for the institution of mandatory curly and textured hair curriculum at all cosmetology schools. Explains Green, "I created the petition over a year ago for many reasons. We need the most widely used textbooks in cosmetology, Milady and Pivot Point, to edit and revise their textbooks to include natural and curly texture in all theory."  The petition has over 75,000 supporters and Green says the response has been overwhelmingly positive.
Gibson and Backe were asked to contribute to Milady back in 2016 when the textbook was seeking to update it's teachings. Prior to agreeing, Backe inquired how they were addressing holes in the curriculum around textured hair education, to which they responded, "We have the content, but it's up to the beauty schools to decide what they teach," recalls Backe.
7) Hazel O. Salon 
Last Fall Nikita Montgomery and her cousin Marcia Tyler opened Hazel O. Salon in historic Old Town Alexandria, Virginia with a vision. They wanted to create a non-segregated salon experience where clients of all backgrounds and hair types would not only feel welcome, they'd feel confident in the service they received.
Before opening Hazel O., many of her Black clients had been traveling to Maryland, Washington, DC or other parts of Virgina to get their hair done. Explains Montgomery, "There's a Dry Bar about three blocks down and we've heard stories about it being hit or miss. Meaning, if you're Black and you get a blowout it just depends on who's working that day." 
As a 6'2 Black gay man Ted Gibson's point of difference is a source of pride in an industry dominated by short white European men.
When she broached the subject with friends and family a common reaction was, "Well, what's wrong with just having a Black salon? Black people and white people don't get their hair done together." Montgomery noted that if Black people were saying that, then it's likely a sentiment with white people as well. Says Montgomery, "I don't know that it's necessarily intentional, it's just that no one is being intentional about building a bridge there."
8
) CRWNMAG 
Jamila Powell, owner of Maggie Rose Salon in South Florida, says the salon industry needs to become more race-neutral, adding that Black owned salons and stylists of color often don't receive the widespread press or recognition they deserve. "Typically, we are only highlighted for what are considered ethnic services, such as braids, extensions, and things of that nature. This type of media coverage perpetuates a stereotype and doesn't allow us to exhibit all of the skills we are capable of," explains Powell.
That messaging has been reinforced on TV, in editorial and on the runway. That's why Lindsey Day and Nkrumah Farrar co-founded CRWNMAG in 2015, a print publication dedicated to, in part, combat centuries of negative imagery around Black women and their hair.
"Hair is a valuable part of our culture, to the extent that it has been aggressively monetized by people outside of the culture," says Farrar. "It's important that we not only determine beauty standards for ourselves—especially as it pertains to hair, because it's something that is unique to our people—but that we also position ourselves to engage in commerce and institution-building around this cultural expression."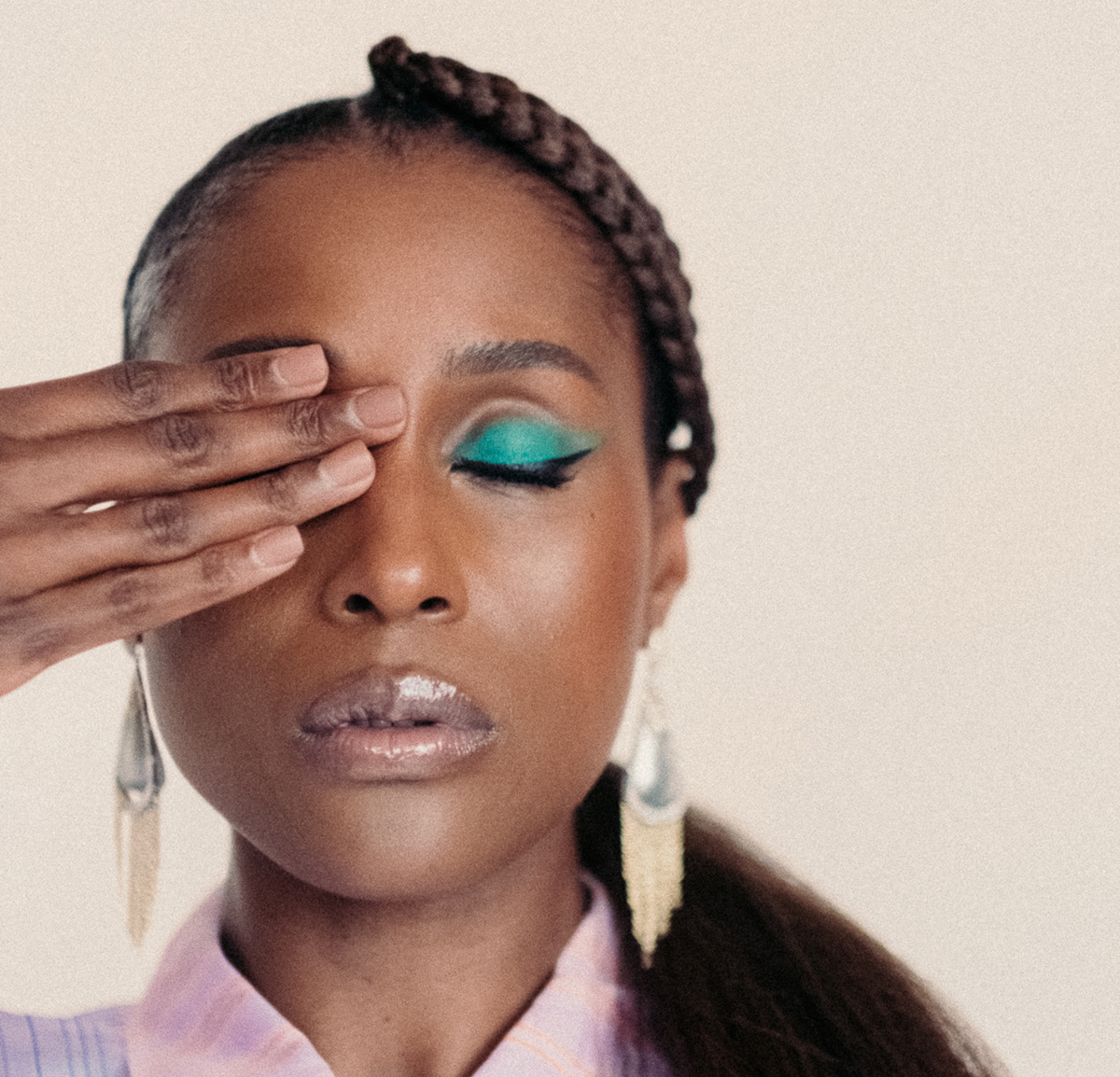 Social media has also provided consumers with a means to combat racial stereotypes that didn't exist in generations past. Advertising no longer solely controls the message (or visuals) as more people look to their peers for brand and product suggestions. Consumers have more choice and they can support brands that not only look like them, but cater to them too.
Farrar says that CRWNMAG has been well-received: "Black women open the publication and immediately see themselves, literally and figuratively. Likewise, we've had tremendous success working with brands and advertisers who are sincere about authentically communicating with and serving Black women."