Makeup Brand Elate Cosmetics Has Championed Sustainable Beauty From Day One
A standard red lipstick sparked Melodie Reynolds' sustainable makeup brand Elate Cosmetics. After purchasing the product from a major beauty company, she unwrapped its tiny tube and generated a pile of garbage that couldn't be recycled. "It still makes me emotional to think about," says Reynolds. Later on, she was handling the makeup of a model for a shoot and pulled out the same red lipstick, which contained ingredients she wouldn't put on her lips. "I recognized what a hypocrite I was being," recalls Reynolds. "I was using this product on this poor model, but I would never use it on myself." To stick to her values and maintain her job, Reynolds decided to make Elate's products clean, conscious and high-performing. Today, the Canadian brand known for its refillable packaging and natural ingredients is sold worldwide. Reynolds spoke with Beauty Independent about paring down Elate's 115-item range, the transformative power of bio-plastics, waste-limiting potential of the brand's capsule beauty system and blue eyeliner she's sure consumers will obsess over some day.
What were you doing before you launched Elate?
I have been in the beauty industry for over 20 years now, but I sort of fell into it by accident. When I was graduating high school, I immediately enrolled in university. I wanted to be an accountant. I don't remember why to be quite honest with you because it's definitely not a career that I am suited for. I ended up dropping out of university because I just couldn't handle the pressure. I was actually 17 when I was accepted, so I was quite young, and hadn't figured out how to make my life choices in a good way. When I dropped out, I got a job as receptionist at a local hair salon. After working there for about six months, I started to manage that business.
From there, I managed about 10 other salons and spas. My specialty was going in and figuring out what was not making the business work and, then, helping them achieve their targets. During that time, I did go back to school and became a hairstylist. I realized that I'm a terrible hairstylist, but I'm very much the kind of person, who, if I'm going to be managing a person who does X thing, thinks I should know enough about it to be able to properly manage and motivate them.
The same thing happened when I decided another salon I worked at should add makeup services. No one really wanted to do it, but, because it was my idea, I said, "Fine, I'll do it." So, I went to makeup school and immediately fell in love with it. I added makeup artistry to my tool belt and became a freelance editorial makeup artist. I actually won North American Makeup Artist of the Year in 2005, which gave me the exposure that I needed to be picked up by an international cosmetic company. My job for them was to go around to all of the salons and spas in North America that carried our products and support them.
In doing that job, I got to work very closely with product development. One of the lead chemists and I became quite close. I would ask him questions about why, for example, we were using a string of seven different parabens in a product. I would get answers like, "Well, this is just what we need to use. This is what we've always used. We're not going to change because change costs money." I realized that there were a lot of dark, deep places in the beauty industry. I started delving into those places, starting with some of the ingredients we were using in our products. I said, "I read an article about this thing, and it said that parabens are potentially dangerous, and there are alternatives. Even though we don't have all the answers, wouldn't it be interesting to look into the alternatives?" The company's answer was a very emphatic, "No, shut your mouth. You don't know what you're talking about."
I was really disheartened by that because, for me, change and moving forward is something that we as leaders in the industry need to be doing. Larger companies need to be looking at what is on the horizon, and what is good for the population and the planet as opposed to simply making it about the bottom line. I decided to leave that career and strike out on my own. I left Canada, and I went to live in London for two years and embarked on my discovering myself phase. I made a list of all the things I'd always wanted to do, and I did them. One of those things was to take a make-your-own-skincare workshop that was taught by one of the original educators for the U.K-based natural brand Neal's Yard. I loved it and started studying everything I could about skincare and, eventually, also got my aromatherapy certification before going back to Canada in 2012 to work on Elate.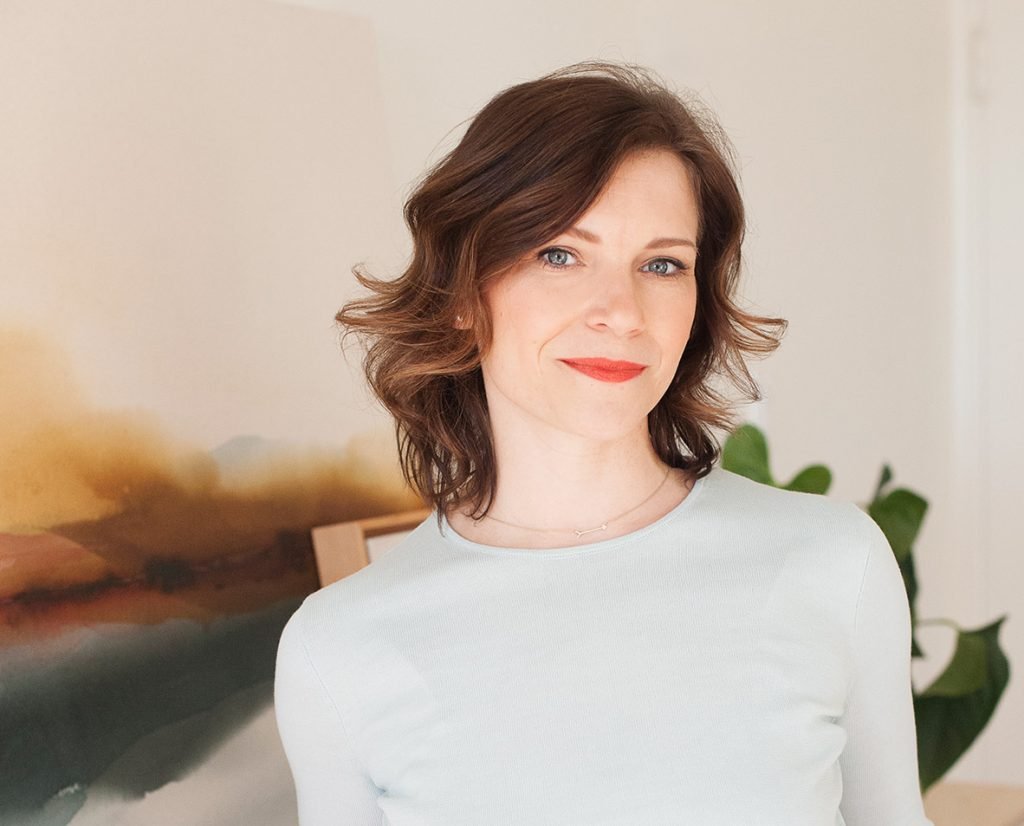 How much money did you invest to launch the brand, and how long did it take to launch it?
My husband and I put in $250,000. Honestly, we could have used a lot more. It took two years to develop my first formulas, and we launched in November 2014. We were supposed to launch in September, but it was delayed for two months because I was incorrectly diagnosed with Hodgkin's lymphoma, which I still can't believe is a thing that happened. It turns out I was fine.
Who is Elate's target customer?
When I started Elate, I named my target customer Claire. She was a woman in her early 30s who was conscious about what she put in her body, and she was just discovering that what she put on her body was equally as important. In reality, our demographics tell us that our customer is someone who is anywhere from 22 to 55, but we do find our core demographic and our key customers are women in their early 30s who are professional women with children. They're focused on their health and their family's health, but want to make sure the products they're using are still high-performing and have a luxury feel.
How many products does Elate have?
We have about 115 products, including shades, but we are actually trying to pare that down. When it comes to color cosmetics, you obviously want to make sure that you have enough shades to suit a broad range of skin tones. You want to make sure that you have your neutrals and your basics. Then, occasionally, it's nice to bring in something that's fun. On the other hand, we're always sustainably-minded, so we have to look at, if we're bringing out a fun color that no one's going to buy or it's going to be a one-off, how sustainable is that?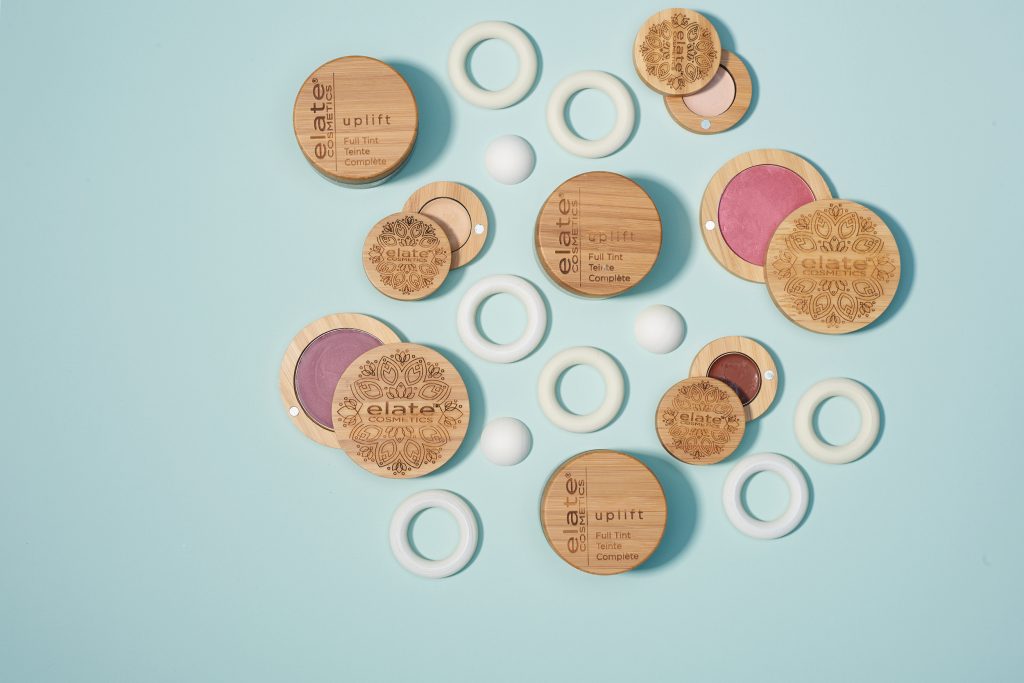 What is the hero product, and how did it come to be?
Our Elate Essential Mascara ($28). One of my superpowers is that I know when I don't know what I'm doing and when I need to ask for help, and that was the case with mascara. I got in touch with a chemist and told him that I wanted a mascara that was lengthening and added volume to my wimpy lashes. I wanted it to be water-resistant, and I wanted it to be as clean as possible with the highest level of technological ingredients to make sure it was antimicrobial, but also didn't kill off the good flora in our eyelashes. It also had to be flake-free. At first, the chemist came back to me and said it couldn't be done, but I pressed him and, eventually, we were able to create the Elate mascara formulation, which I'm incredibly proud of. It's been such a wonderful seller for us.
However, in 2013, when we were formulating, phenoxyethanol was the latest and the most safe preservative for something like a mascara, so that was what we used. Six months after it launched, reports started coming out that said maybe phenoxyethanol wasn't OK. We made do until recently and, this March, we're relaunching our mascara. It will be phenoxyethanol-free, and it is still the best mascara, so I'm really excited about that and think it is going to help us blow up even more.
What's Elate's price range?
Our products range from $16 to about $40. I did not want to create a product that people in the community couldn't afford. I didn't want to create a product that people working for my company couldn't afford. I was really keenly aware of the idea that health should not just be for the wealthy, so I wanted to make sure that our product was priced in a way that people could afford it.
Of course, my husband, who is also my business partner, was like, "We also need to price the products so you can stay in business." We looked at what we needed to do to achieve both of our goals, and that's how we set the prices. We wanted to make sure that we were achieving enough margin to offer wholesale rates to customers that were attractive. We tried to stay on the side of luxury, but not be overpriced.
When did the brand reach profitability?
We have consistently doubled our growth every single year and became profitable in 2017. I started out in 2014 in my basement by myself. Now, we're in a 2,000-square-foot office and warehouse space with eight full-time women. It's been just an incredible trajectory, and 2019 is going to be more of the same.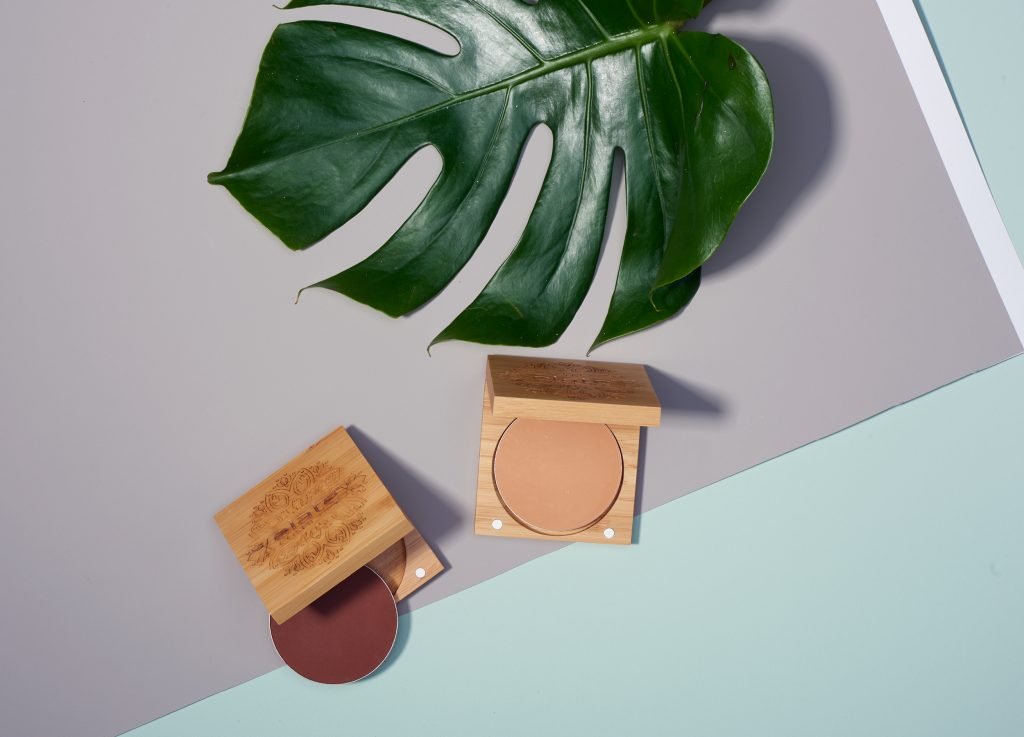 Where is Elate sold now?
We're in 160 locations worldwide. We're in a lot higher-end spas, salons and beauty boutiques. We partner with businesses with a similar vision, which means we're looking for people in the beauty space who carry or want to carry a cleaner, more sustainable product. Flora & Fauna in Australia is our largest partner. They're almost like a distributor because they sell to the whole country.
What's a dream retail partner?
The boutique sector is one that's really been growing in the last few years with all of the larger names popping up like The Detox Market and Credo. We're not in any of those places yet, but we're hoping to be in them next year. Citrine Natural Beauty Bar and Shen Beauty are a few more of our favorites. I'm really in love with all of these great beauty boutiques that are educating their customers about sustainability, and vegan and cruelty-free cosmetics.
What percentage of your business is direct versus wholesale?
Right now, we're at about 60% retail and 40% DTC.
Have you taken on outside investment?
We are totally self-funded. Some days I regret it, but, for the most part, I love that I have total control over what happens to the brand. We're just now, in this year, considering bringing on some outside investors because we have just grown so much that I'm now starting to feel like I could really use some more experienced help in the industry, a strategic partner. I really like the idea of partnering with an equity investor who brings skills in addition to a love of what we're doing and a true belief that companies like Elate are changing not only the beauty industry, but all industries.
What's the first thing you would do with a big infusion of cash?
Something that I really believe wholeheartedly in is being able to use organic materials to create packaging that has a cradle-to-cradle footprint, similar to the seed packaging we use to house some of our products. Any injection of cash we receive would first go toward furthering the research efforts in bio-plastics. In beauty, there are so many liquid component ingredients that are difficult to house in things that are not plastic, so leveraging the use of bio-plastics in packaging for cosmetics would be a huge game-changer.
Right now, the biggest issue is that anything that breaks down in a compost situation is biodegradable matter and other organic matter is what actually helps speed up that biodegrading process. So, if our products are made with organic matter, which they are, and you put them in a bio-plastic receptacle, it will begin the degrading process of the plastic. We've been working with a few different companies to solve the problem, and they know that it can be done, but it requires more research.
If we can crack the cradle-to-cradle, post-consumer packaging issue, that would be a technology we would be able to share with other companies. I want a solution for my company, but I also want a solution for bigger brands that are contributing to all of the plastic that's going to landfills.
What's your answer to people who say refillable cosmetic packaging isn't moving the needle?
If I put on my cynic hat, I have to say, "Yeah, you're right. It's a drop of water in the ocean." There was something like 7.5 billion plastic cosmetic compacts made in the year 2016, which translates to about 6 million tons of waste in landfills at the end of that year. Does one consumer using my bamboo refill system really make a difference? Well, if you look at it that way, of course not. But it makes a difference to that person in her life, and it makes a difference to the community around her when she talks about how her makeup product is now a lower-waste alternative. That then ripples out into the world. So, I don't disagree with the people who say that it's not making a huge difference, but I do say that we need to think long-term and globally.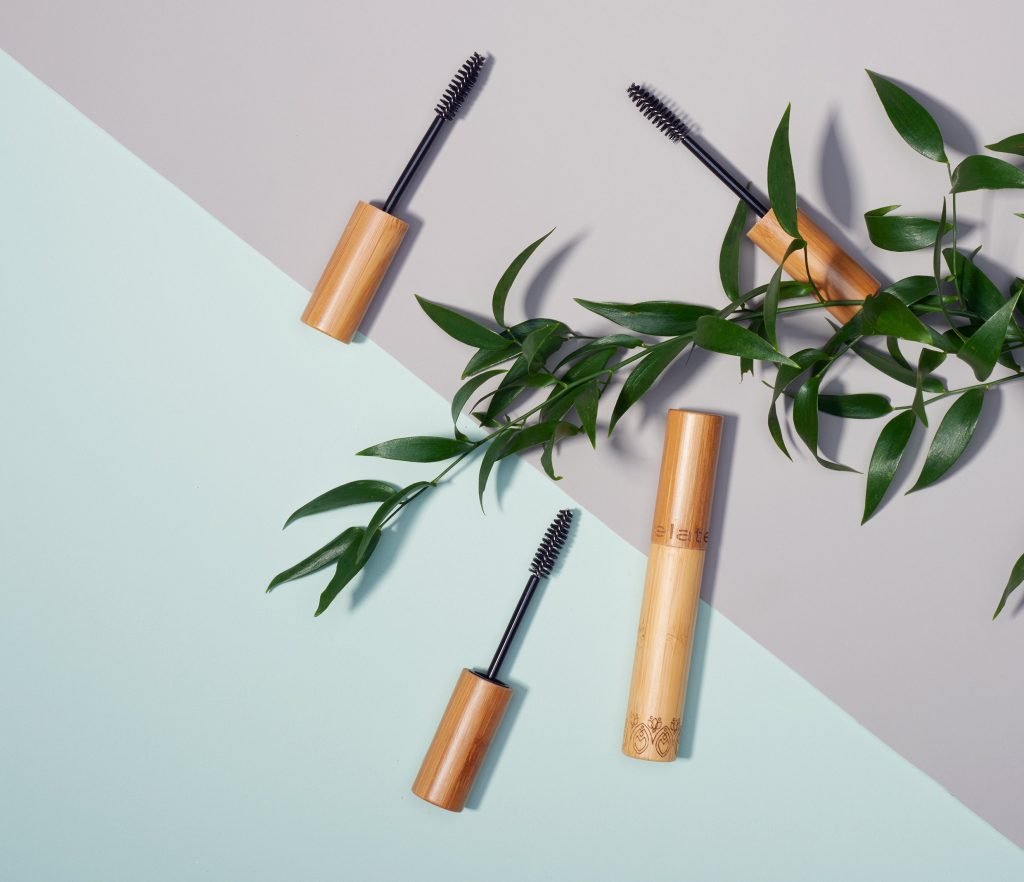 What has been your biggest product fail?
I still don't know exactly what went wrong, but the first six batches of what is now our Fresh Tint Foundation went moldy. It didn't happen in my warehouse. It happened at people's homes. That was definitely a big step back. It cost me a lot of money, and it cost me a lot of time. It also cost me some trust from some of my early customers. I'm a big believer in transparency. So, the moment that we figured it out, everybody got a message and a credit. Now, all of our foundations are sent to a third-party lab and every batch undergoes microbial testing.
Here's another one on the lighter side: I'm such an '80s girl, and I'm also a makeup artist, so all I want to do is release an electric blue shade. Two and half years ago, I launched an electric blue eyeliner in the spring, and it bombed. The next year, what did I do? I launched it again—the very same one. I was like, "Some very prolific makeup artist is going to see this blue, and she's going to love it. She's going to put it on a celebrity. Then, everyone is going to wear this color, and it's going to put us on the map." Of course, it didn't happen again. But, I will tell you, I'm thinking about doing it again this year.
What are you looking forward to for your brand this year?
I'm really excited about our capsule beauty system. Everyone has heard of a capsule wardrobe and seen the steps behind paring down your wardrobe, so this is just that for your beauty bag. We're launching a section on our website in the next few weeks specifically for it. When you go to it, you'll fill out a 45-second questionnaire. Then, it will populate your capsule beauty bag for you. People can then either buy the products from us directly or email their carts to the closest Elate retailer, go in and have a makeup artist try their beauty bag on their face for them before they buy. The system educates people on how to make the right choices for their daily beauty wear. It helps them become more sustainable because there's nothing worse than opening up your bag and seeing 30 lipsticks that you're never going to use that just end up getting wasted.