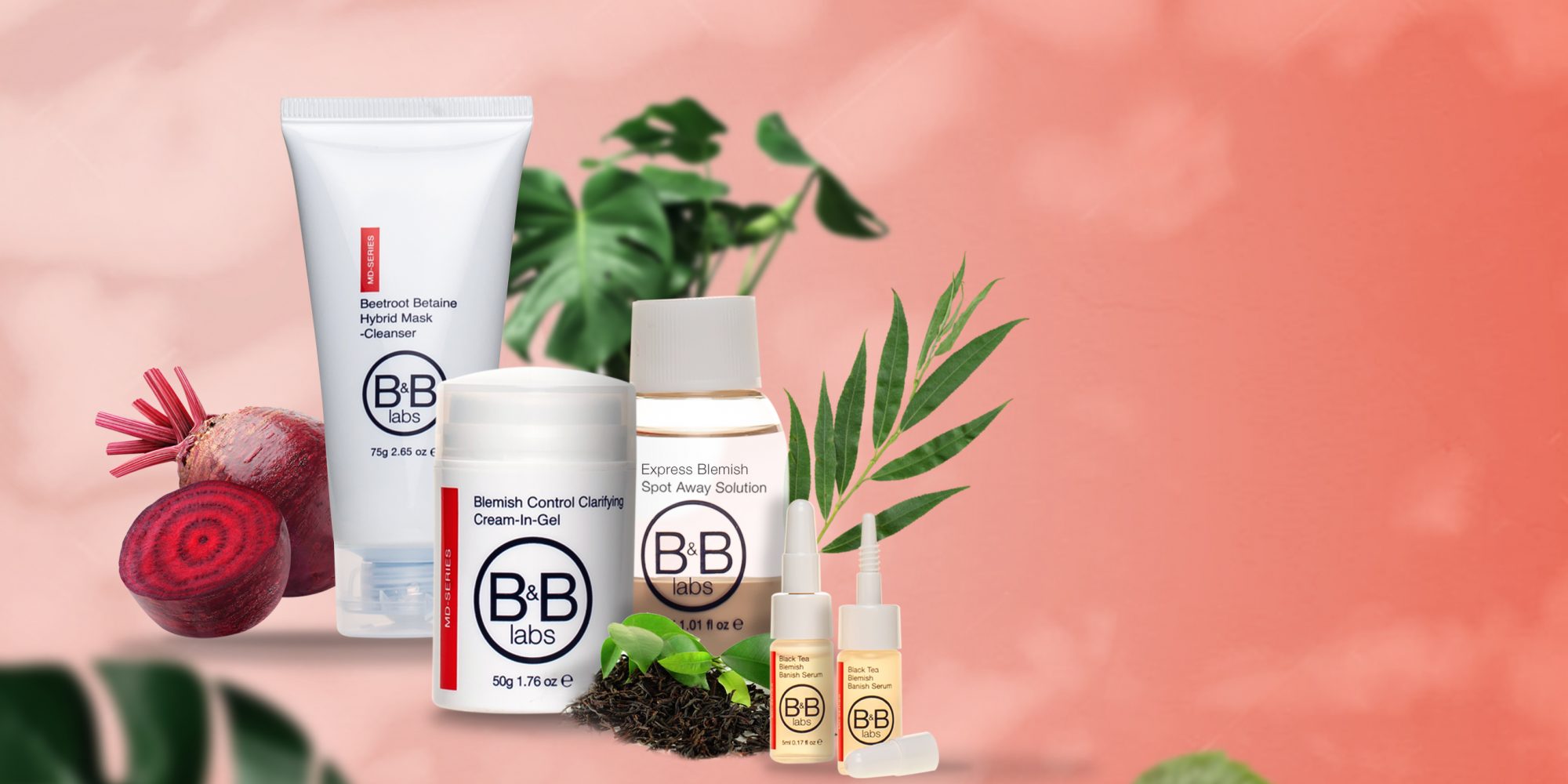 While Embracing Its Asian Roots, Malaysian Company B&B Labs Makes A Global Push
When Julius Lim took over his mother Ruby Siah's company B&B Labs six years ago, he intended to switch things up.
Instead of continuing to sell the Swiss-made skincare products B&B Labs was recognized for back then, he resolved that it should shift to distinctly Asian products. It wasn't a unanimously accepted strategy. Lim explains, "At that time, it was hard to position a somewhat premium skincare brand that was made in Asia because people thought that a premium skincare line had to be European in order for it to be good."
Lim had a very different perspective. A native of Malaysia, he had first-hand knowledge of interesting active ingredients specific to the East Asian region. In 2014, he started small with his Asian initiative by launching a line directed at salons and skincare clinics. The line became popular in the professional channel, spurring B&B Labs to a year later launch 30 stockkeeping units aimed at the general public.
Ranging from eye serums to SPF, the products include ingredients like vitamin C-packed durian fruit; lingzhi, a mushroom bursting with antioxidants; and mangosteen, a tropical fruit put in skincare for its antioxidant and anti-inflammatory properties. Among the products are Mangosteen Brightening Detox Serum, Lingzhi Skin Repair Serum and Advanced Durian Hydration Serum. Lim says, "We have a lot of these age-old ingredient remedies and, by using bio-technology, we managed to make more of these active ingredients without harming the environment."
B&B Labs' most recent collection tackles acne. Of course, there's a ton of acne products on the market—and it's growing. The size of the global acne product market is expected to rise to $7.35 billion in 2025 from nearly $5 billion in 2016, according to Statista. Lim believes B&B Labs can make headway with products that aren't drying.
The brand's acne-fighting products are Beetroot Betaine Hybrid Mask-Cleanser, Black Tea Blemish Banish Serum, Blemish Control Clarifying Cream-In-Gel, Express Blemish Spot Away Solution, Glyco-Glow Cleanser, Galactomyces Re-Texturizing Treatment Essence, and an Acne Starter Kit. The products are priced from 55 to 220 in Malaysian ringgit or roughly $13.50 to $54 based on the current exchange rate.
"We can allow people who may not visit clinics or salons to buy the products online, and it's akin to having a professional facial."
"One of the fallacies of treating acne is that you need to overly dry out the skin in order to suck all of the oil out," says Lim. "But what that does is it sends a signal or a message to your oil glands that there isn't enough oil, and it will start producing even more. And that's why the whole vicious cycle happens, and you get worse and worse acne conditions." B&B Labs' acne products rely on natural Asian ingredients and herbal extracts that Lim emphasizes "do not destroy the delicate lipid barrier."
B&B Labs' bestselling product is the Messa-Moist Treatment Essence. The essence, priced at 180 ringgit or $44, contains Chinese white jelly mushroom and Japanese natto, a duo of ingredients B&B Labs reports results in 500% more hydration than typical hyaluronic acid. Lim says, "It's a very universal product. Everyone needs hydration."
A product Lim is betting will be in high demand is the new CustoMask he describes as the "world's first customized microbiome sheet mask range." Customers can take an online quiz to determine the mask that suits their skin type and needs. There are a dozen varieties of the CustoMask. It features the ingredients biolin, hyaluronic acid, aloe vera, durian and mangosteen, and can be paired with galvanic current device that B&B Labs purports increases the absorption capability of the skin by 60%. The masks come in packs of seven for 175 ringgit or $42.85. The galvanic current device is 399 ringgit or $97.70.
For distribution, B&B Labs is currently focused primarily on Asian markets, namely Malaysia, Singapore, India and China. It's available at online fashion destination Zalora Malaysia. Lim shares the company is out to expand beyond Asia and is looking for partners to help extend its global reach. "We definitely want to expand the line and have the brand be not just popular within the salon and skin clinic market, but also the overall retail market," he says. Still, Lim isn't planning to stray from the professional channel any time soon.
However, through its products for broader retail, B&B Labs enables consumers to mimic the spa experience at home. Lim says, "We can allow people who may not visit clinics or salons to buy the products online, and it's akin to having a professional facial."