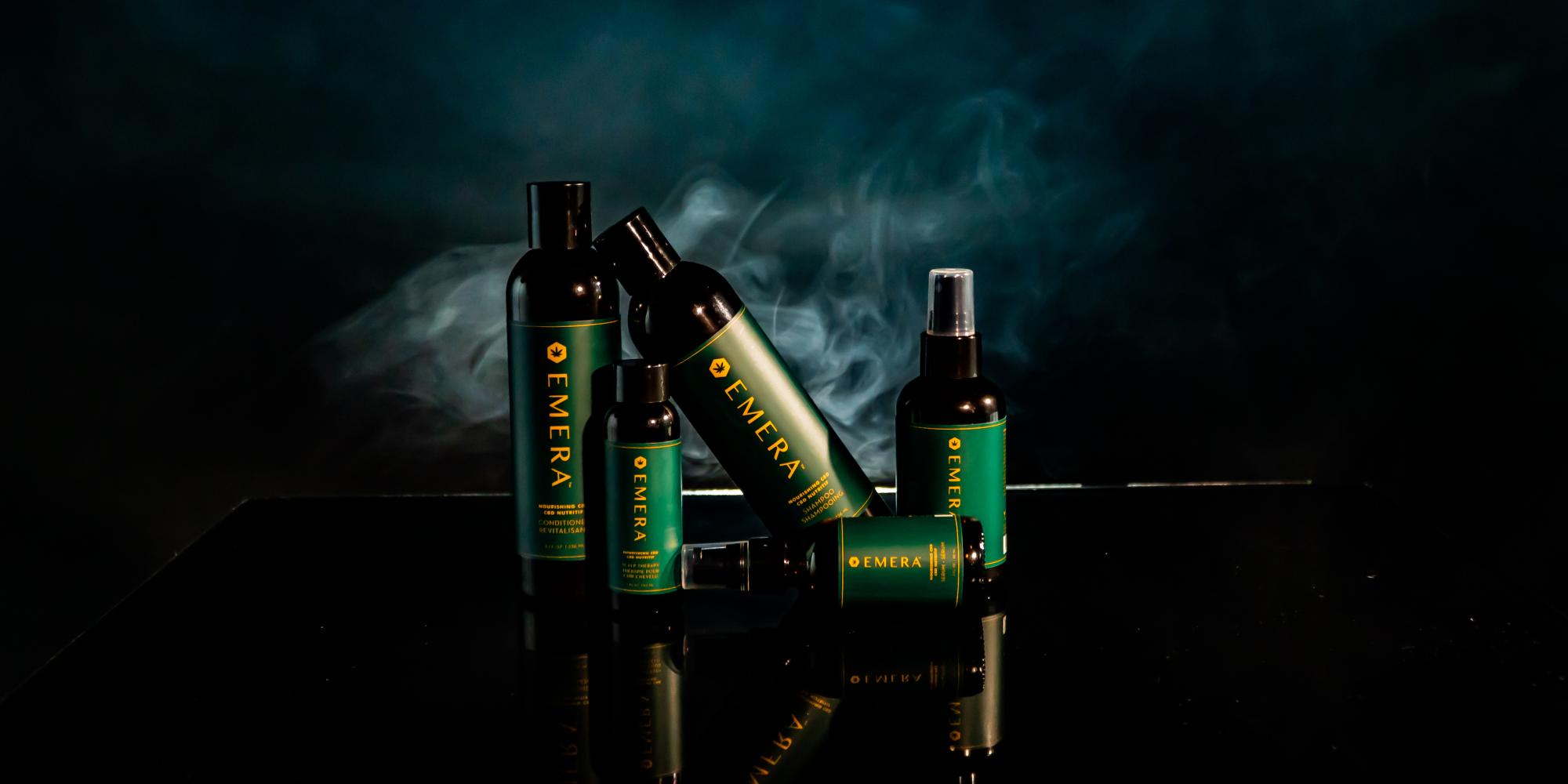 Earthly Body Launches CBD-Infused Professional Haircare Range Emera
The CBD craze is going to consumers' heads—literally.
New professional haircare line Emera is bringing the benefits of the ubiquitous ingredient to scalps and strands. Created by the company Earthly Body, the line's five-product range consisting of Nourishing CBD Shampoo, Nourishing CBD Conditioner, Nourishing CBD Detangler Plus, Nourishing CBD Serum and Nourishing CBD Scalp Therapy is retailing from $25 to $30 on Emera's website and at salons.
Earthly Body was hot on the hemp trail prior to hemp-derived cannabidiol, better known as CBD, becoming a beauty industry phenomenon. Founded in 1996 by Kevin Wachs, the family-owned and operated personal care product manufacturer headquartered in Chatsworth, Calif., has developed and manufactured hemp-related brands such as CBD Daily and Hemp Seed Natural Body Care as well as haircare entrants powered by hemp seed oil ColorpHlex and Marrakesh. Emera is Earthly Body's most luxurious launch yet. "We feel like this is clearly the next big thing," states Wachs. "The CBD craze has been gaining strength for some time and for good reason—the results everyone is experiencing are cutting edge.  It's all very exciting, and it's really just getting started."
"Emera [is] the first professional haircare line that is fully based on CBD," adds Dawn Blackstone, head of marketing at Earthly Body who has overseen the launch of Emera. "There's a few other brands that have a one-off product that might have CBD or some hemp in it."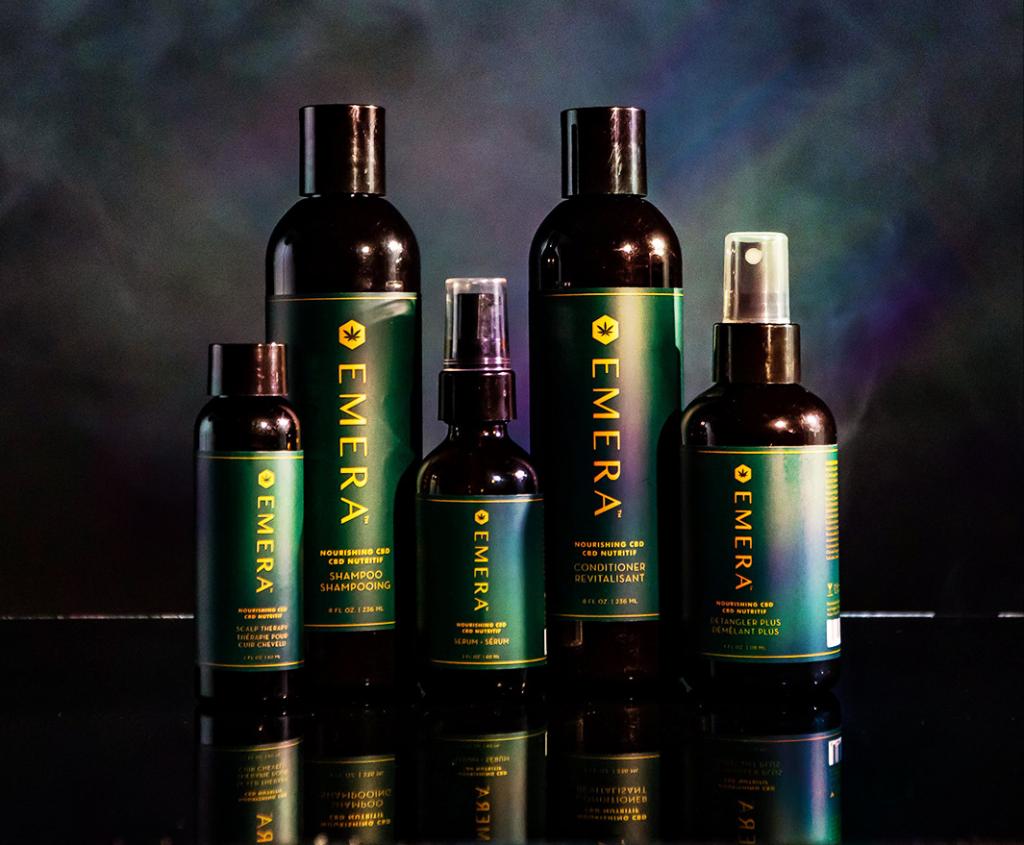 Infusing professional haircare with CBD may seem like a strategy to cash in on beauty's trendiest ingredient, but Blackstone contends properties of CBD make it ideal for hair and scalp care. "CBD contains all 21 amino acids and a ton of other vitamins so it really helps build body in your hair and can actually help fight against hair loss," she says, continuing that increased body isn't the only benefit of cbd for hair. "Amino acids are the building blocks of protein, so it's critical both in skin and hair care."
Blackstone elaborates that the amino acid tyrosine prolongs natural hair color. The amino acids in Emera's formulas are mixed with lemongrass, another ingredient she touts for hair-color protection. "Throughout all five products in the Emera range, we've been able to claim color protection and, because of the protein from all those amino acids, it is actually really good for collagen and elastin," she says. "The CBD helps to replenish them, [reducing] breakage and strengthening the hair. It keeps it resilient and even encourages hair growth."
"We think this is a great line for the professional beauty industry because clients trust their hairdressers as the experts in hair care. CBD right now still needs education. It's exciting, it's fresh, but people still don't know a lot about it."
Wachs worked with the contract manufacturer Botanica Labs to refine the CBD in Emera's products. "Botanica Labs [is] a separate component of our companies, housed here in our building," explains Blackstone. "It's so nice to have that R&D help to expedite things." Emera's shampoo, conditioner, scalp therapy and detangler contain 20 milligrams of CBD, while the serum, a styling product intended to tame frizz, contains 10 milligrams.
The professional salon channel is Emera's main distribution outlet. Currently, the brand is working through several distributors in the U.S., including Florida-based Thomasson Beauty Supply and Massello Supply Services, which covers the northeast region, as well as a distributor in Canada to spread its products at salons. Expansion into the European Union and Asia is also the plans as Emera awaits EU certification.
"We think this is a great line for the professional beauty industry because clients trust their hairdressers as the experts in hair care. CBD right now still needs education," says Blackstone. "It's exciting, it's fresh, but people still don't know a lot about it."