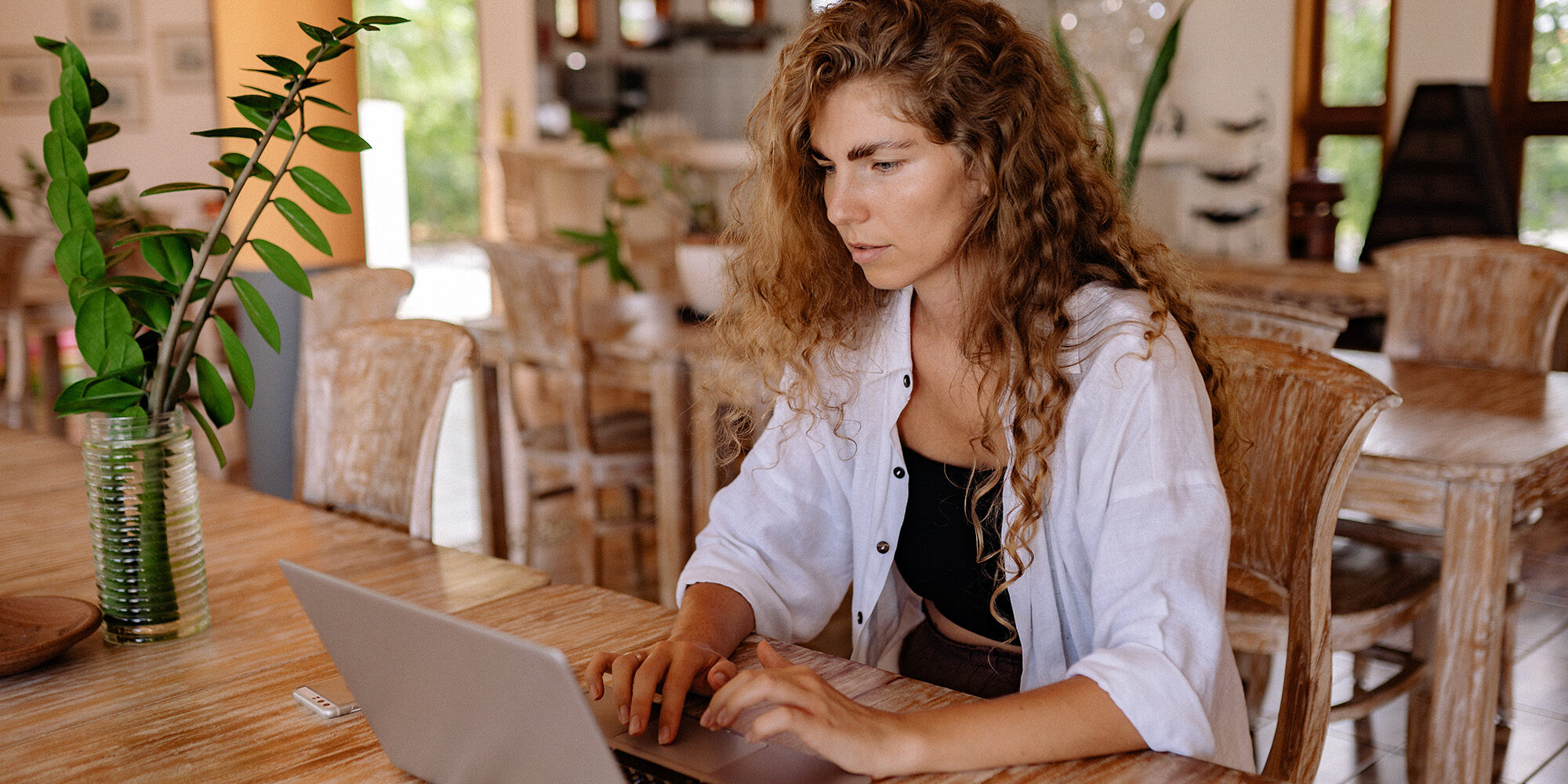 An Emerging Shopping Platform And More: Five Digital Developments From This Week
Before this year, who would've thought a clash between the world's two foremost superpowers would focus on an app where teens and twentysomethings lip-sync and challenge each other to plank? That's 2020 for you. Before President Donald Trump's executive order banning TikTok from the United States could go into effect and sap Americans of some of the only joy they're experiencing during the pandemic, Oracle this week stepped in to assume oversight of the social media network's U.S. operations. Though Trump and authorities in China still have to scour over and approve the deal between the software giant and TikTok's Chinese parent company ByteDance, it's looking like TikTok will be here to stay. So, don't stop practicing your short-form video production and definitely dust off your dance moves. Of course, the TikTok drama didn't totally dominate social media headlines this week. Here are five other digital developments from this week worth following.
1. TikTok and OnlyFans
TikTok and OnlyFans seem to have entered into a strange symbiotic relationship. OnlyFans content creators told The Verge's Ashley Carman that they promote themselves on TikTok while getting paid via OnlyFans. OnlyFans started in 2016 as a service for social media influencers to monetize their content, but has become known for sex work because it welcomes nudity. During the early days of the pandemic, the group of content generators on OnlyFans diversified to include actors, musicians, drag queens, comedians and more. Those on the platform report making $100,000 to $200,000 per month. OnlyFans takes 20%. However, a recent policy change following actress Bella Thorn's supposed $1 million payday put a cap on the amount content creators can charge and viewers can tip. Learn more about OnlyFans here.
2. Famous Names And The Facebook Boycott
On Tuesday, Kim Kardashian West became the celebrity with the largest online following to sign on to the #StopHateForProfit Facebook boycott. She joined fellow famous people Jennifer Lawrence, Naomi Campbell, Ashton Kutcher, Amy Schumer, Leonardo DiCaprio and Katy Perry in holding off on Instagram and Facebook posts Wednesday in support of the campaign. Kardashian West's participation drew criticism from Forbes staff writer Abram Brown. He writes, "If she really wanted to take a stand against Facebook, she'd give this up and switch to advertising through traditional channels: TV, print, radio, whatever." For Kardashian West and beauty brands like, it's difficult to give up on Facebook for good. Brown explains, "She'd put herself and her companies at some risk to do this, and it would raise costs and lower profits for her, morality often being an expensive passion to pursue." Read more here.
3. Hispanic Heritage Month
Instagram has new stickers and augmented reality camera effects to mark Hispanic Heritage Month, which runs from Sept. 15 to Oct. 15. Its parent company Facebook is providing free resources and support for Latinx small business owners and highlighting community voices. Developed in partnership with United States Hispanic Chamber of Commerce and the Latino Business Action Network, the social media company's Latinx Hispanic Business Boost includes small business panels and speaker sessions on topics like access to capital and content creation. Facebook also published a resource guide for Latinx business owners containing creative tips, success stories, training resources and more. Learn about it here.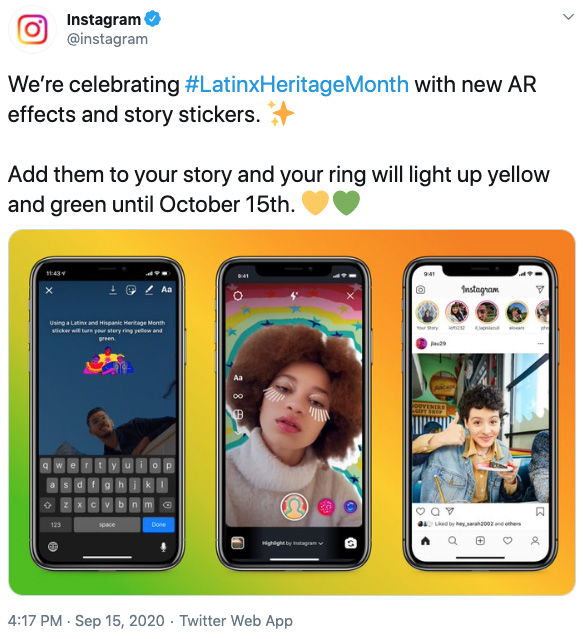 In response to a surge in messaging, voice and video calling during the pandemic, Instagram rolled out automated captions for IGTV to make the platform more accessible. They are available in 16 languages to start. The World Health Organization estimates that more than 5% of the world's population or 466 million people have hearing loss and can't easily access information during a public health emergency. Keeping the hard of hearing and deaf in mind can help maximize your social media campaigns. Learn more here.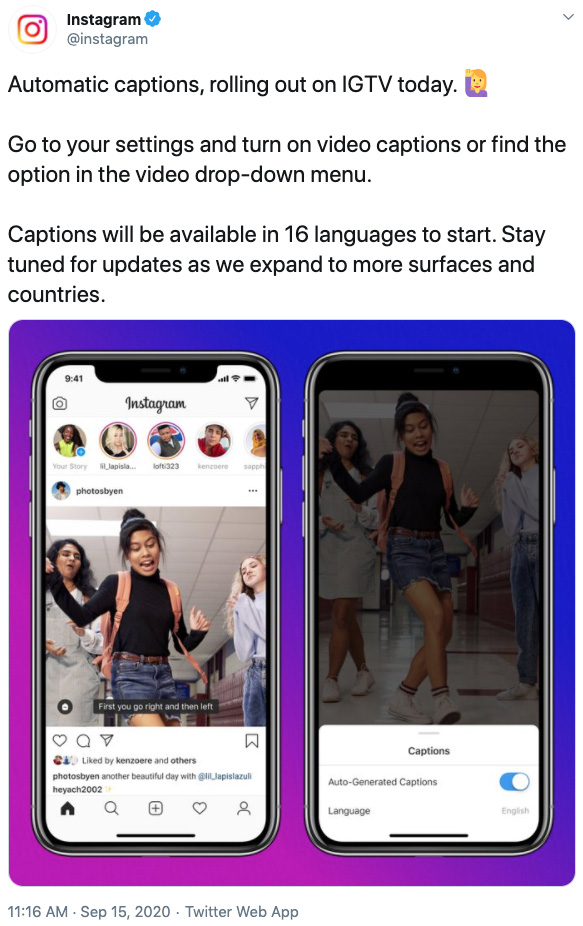 5. Google's Shoppable Video Platform Shoploop
A few weeks ago, Google launched a shoppable video platform—and it's taking off. Shoploop uses entertaining videos that are under 90 seconds to drive product discovery and education. For the moment, Shoploop is focused on products in the beauty industry such as makeup, skincare, haircare and nail polish. Later Media has all the information you need to get started on the platform. Click here to learn more.