Emerging Skincare Brand Protéger Goes Classic Editorial For Its First Major Campaign
Between the iOS 14 privacy changes and rising costs of digital advertising, brands are hunting for different ways to generate engaging content that will resonate with customers and, hopefully, fuel
sales.
Spurred by those concerns, as well as a wanderlust instigated by the past year-plus of the pandemic, 6-month-old skincare brand Protéger traveled to the Puerto Rican island Vieques for an editorial-style campaign shot by Alex LaCruz that looks like it belongs in the glossy pages of Vogue rather than the For You feed of TikTok. The campaign's marquee piece of content, a 1-minute video, debuts today on the brand's Instagram account following a week of teaser posts consisting of stills and short clips from the shoot.

"I wanted to share those feelings that I once upon a time got watching Daria Werbowy or getting lost in the cinematography of a film like 'Call Me By Your Name,' not a catchy 15 seconds that's more appropriate for TikTok," says Protéger co-founder Peter Clarkson. The brand didn't completely abandon the demands of the contemporary content machine, though. Clarkson says, "We have video, film, digital photography, Polaroids. We gave the models all disposable cameras when they first got there so they could shoot from their POVs, too. So, we have tons of great content for social, but the anchor is this 1-minute campaign video that is the first big key that all of the other content will shoot off of."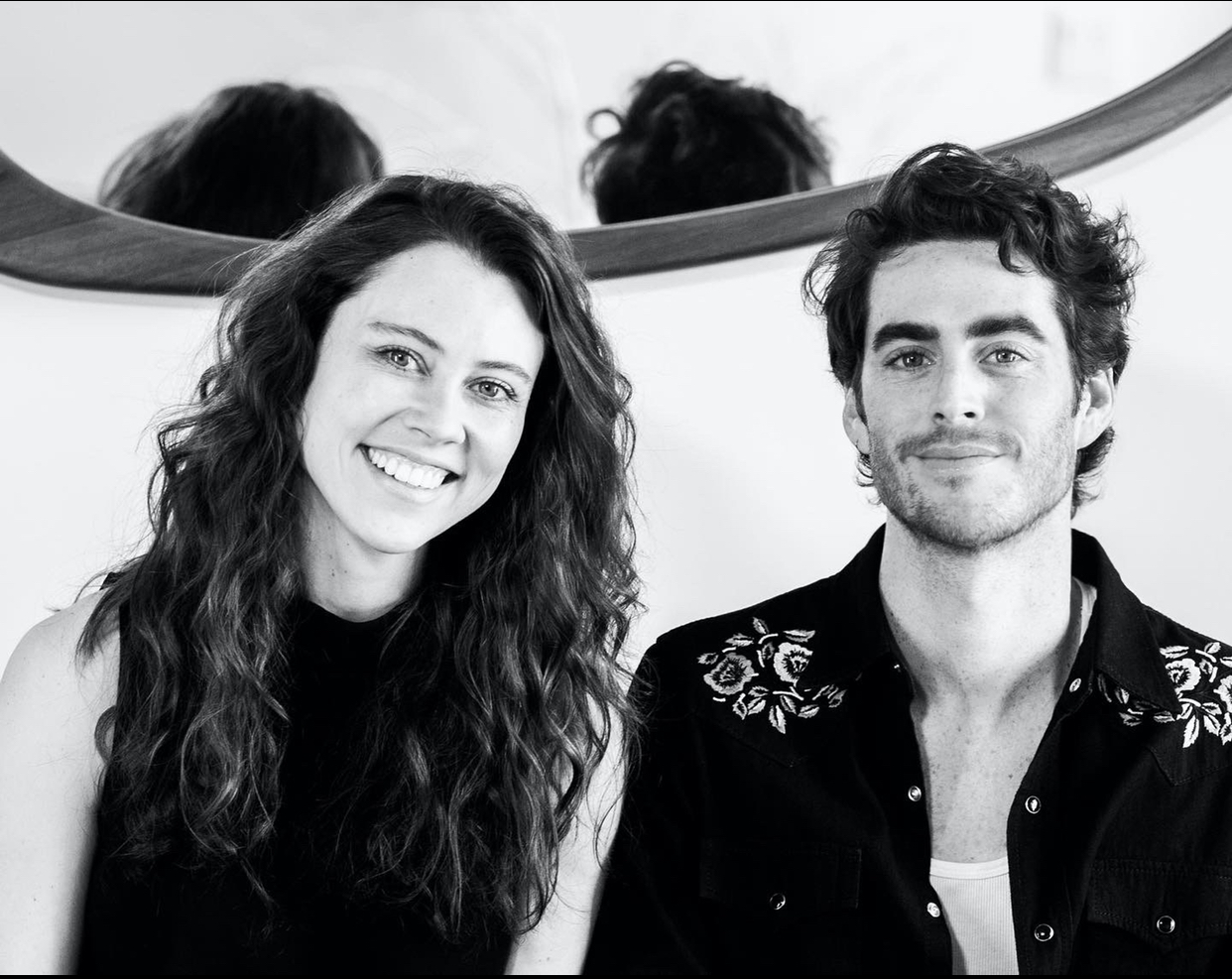 Protéger launched on Mother's Day with its head-to-toe unisex Dermal Sérum. The serum is priced at $115 for a full-size 200-ml. bottle and $25 for a 15-ml. size. The Mother's Day launch was in honor of JoLynn Henke's late mother. Henke is Clarkson's co-founder at Protéger and her mother, who passed away after a 5-year battle with ALS in April, is a huge inspiration for the brand. 
"Both the physical loss of my mom and the pandemic led Peter and I to focus a lot on existential questions," says Henke. "Recognizing our own mortality gives us motivation. It gives us motivation to learn, to love, to create, to live a fuller life. So, when we were talking about that campaign, what we wanted to do is spark that same sensation in others and to remind them that we have, in the words of Mary Oliver, one wild and precious life. Then, of course, the question is, what are you planning to do with it?"
The campaign isn't only about big feelings. It's intended as a tool for consumer education. Henke and Clarkson wanted to drive home the point that Dermal Sérum is intended for the face and body. Visuals and tutorials demonstrate that the product is for "everywhere you have skin."
"We want to be recognized for quality on every single level."
Clarkson and Henke will also use the campaign to draw the attention of retailers the brand seeks partnerships with. Currently, Protéger is sold on its website, and carried at a selection of boutiques, salons and specialty stores like New York City's Flying Solo. Henke and Clarkson name clean beauty chains like The Detox Market as at the top of their list of potential retail partners. 
The co-founders have bootstrapped Protéger so far, but plan to raise a friends and family round next year. The campaign has been the brand's most substantial expense to date. "We were very conservative with our marketing dollars on social media since we launched, keeping this larger campaign budget in mind," says Henke. "We were funneling money into the larger budget, and I think it ended up serving us pretty well. Now that we're a bit more established and have our processes down, we'll have more of a robust marketing presence and can emerge with more gusto coming into the holiday season." 
To date, Protéger has relied on word of mouth and organic discovery to grow its reach. Escapist videos have been popular with its audience, solidifying the direction of the brand's campaign. Protéger will continue to rely on organic content—it hasn't paid influencers and doesn't anticipate doing so going forward. "Any influencers you see posting on the day of [the campaign launch], of which there will be a good amount, are genuinely people that are in our network, many as a result of my background in fashion over the last 15 years, who genuinely want to post," says Clarkson, a model. "Nobody's being paid."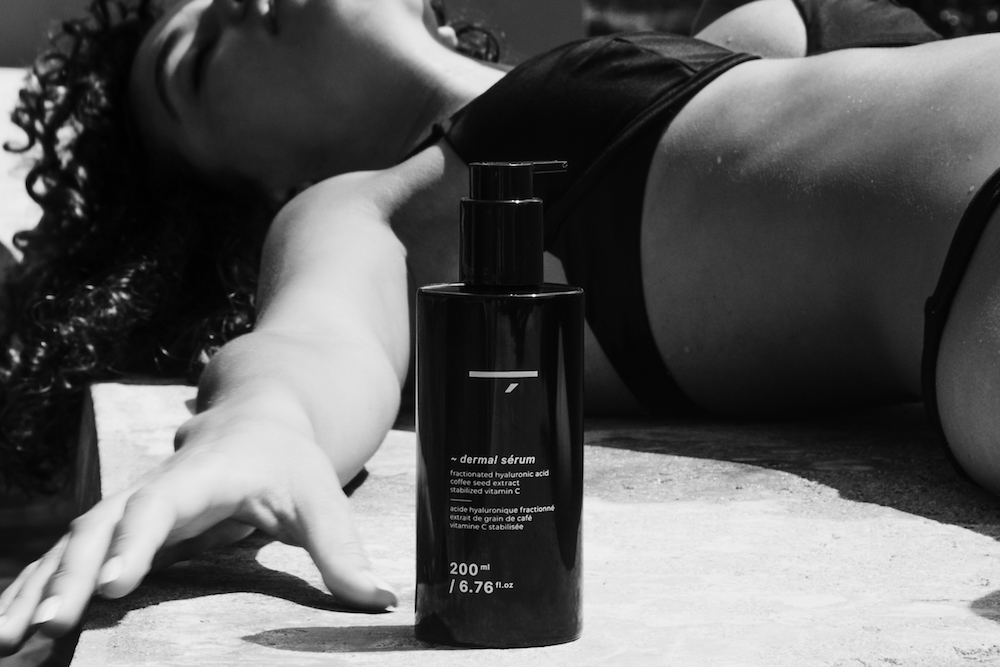 While high-concept multimedia campaigns like Protéger's have traditionally been the province of legacy brands, indie brands are increasingly exploring them. For the launch of its in-house product line called Super Mush, startup marketplace The Multiverse created a stylish nearly 90-second video paired with a billboard in Los Angeles' Venice neighborhood.
Lindsey Seyman, co-founder and president of Fancy, an agency that worked with pH-D Feminine Health on a recent multimedia campaign, figures budgets for comprehensive campaigns like these usually start at around $150,000. "In that money is the production dollars, what for us is out-of-pocket expenses. Then, there's the strategy, research, etc., that can vary depending on the brand's media plan and the arsenal of assets they need," she says. The six-figure budget may cause sticker shock, but Seyman stresses the campaigns provide value because they yield enough content for at least a year. 
Seyman began witnessing direct-to-consumer brands shifting to more traditional advertising methods right before the pandemic. Conversely, she's seen legacy companies embracing scrappier production practices characteristic of startups. For Protéger, producing a refined inaugural campaign made sense to help the brand stand out.
Clarkson says, "We want to be recognized for quality on every single level, down to the product and the packaging, but also the story that we tell and the imagery that we put out into the world. I want to tell a story with this [campaign] and to take people on a journey with us and experience it. To really, really feel something."