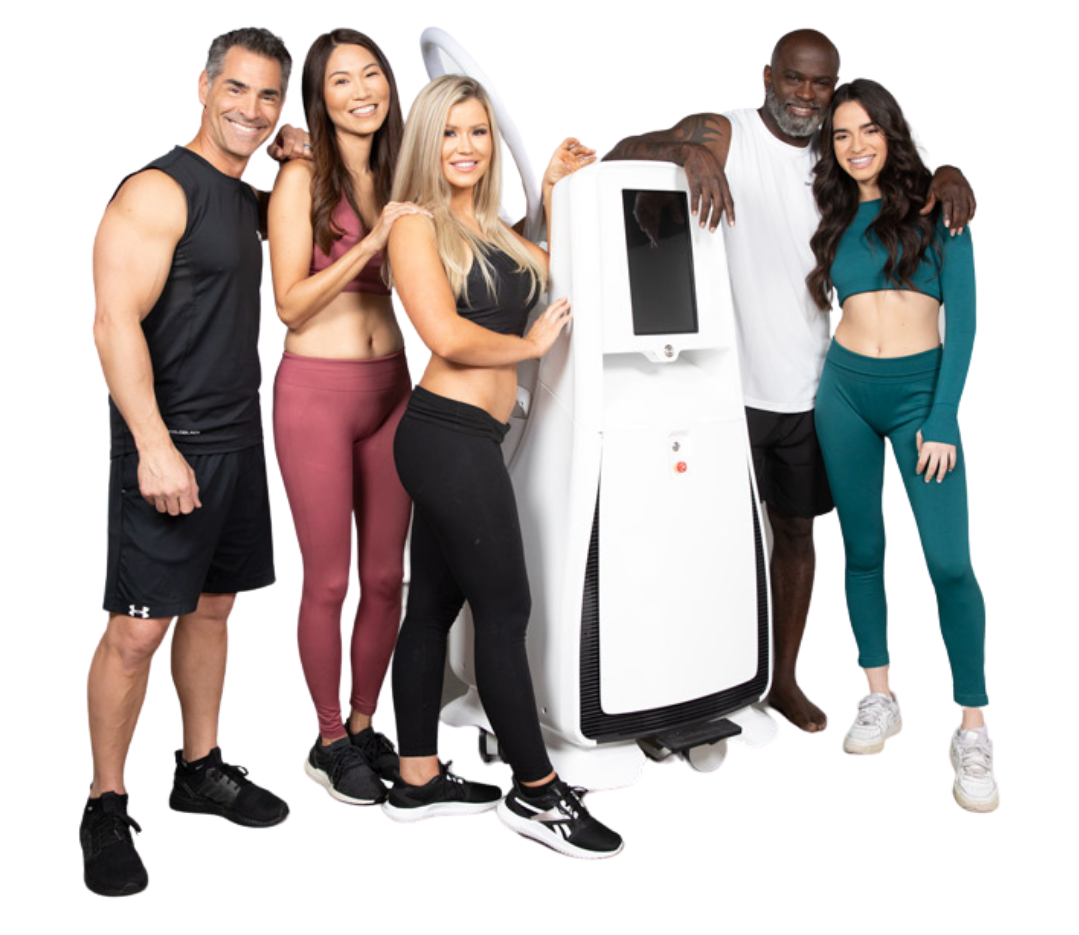 Eon Aims To Be A Safe, Effective Alternative To CoolSculpting
Eon
is out to unseat CoolSculpting as the preeminent body contouring treatment.
Starting last year, the United States Food and Drug Administration-approved robotic laser device began entering a mix of plastic surgery clinics, dermatologists' offices and med spas with a focus on key cities such as New York, Miami and Los Angeles. At the conclusion of 2021, 100 laser devices were installed in locations around the country, according to Christian Bloomgren, president and chief commercial officer at Eon.
To bring Eon to market, 6-year-old San Antonio-based privately held laser medical device company Dominion Aesthetic Technologies closed an oversubscribed $23.7 million series B in 2020 with participation from biotechnology and medical device investors, including MagnaSci Ventures, McNair Interests Ltd. and Morton Cohn Investments. The company declined to disclosed the amount of funding raised previous to the series B round. Eon has been cleared by the FDA for use on the abdomen and the "flanks" or sides of the abdomen. 
In contrast to CoolSculpting, the popular non-invasive body contouring option, Eon is touchless. Its robotic arm delivers laser energy and cooling simultaneously, employing over 42 sensors to monitor skin temperature in the treatment area, its distance from the recipient's body and the flow of the air. "We're able to deliver high-velocity jet-powered air and that cooling mechanism is so key," says Bloomgren. "Our secret sauce is that ability to get the fat hotter and keep the skin cooler than anybody else out there. That lends itself to deliver the most effective, most comfortable treatment out there in body contouring."
Chad Deal, a plastic surgeon and founder of Southern Surgical Arts in Chattanooga, Tenn., which has six med spa locations in addition to its surgical practice and performs Eon treatments, believes non-invasive treatments like Eon are the future of aesthetics. "Almost everything in our field is going non-invasive," he says. "Whether it's body contouring or turning back the clock, consumers have a demand for non-invasive treatments that deliver real results I previously could only ever get in an operating room. As a well-known body contouring cosmetic surgeon with patients all over the world it has always been challenging for me to ever recommend a noninvasive device to remove fat because it paled in comparison to what I could do in the operating room, but finally there's results that I can stand behind and feel proud to offer to my patients."
Eon has also partnered with Skinney Med Spa, a med spa chain with a total of five locations across New York City, Miami and Houston. Skinney got its Eon machine in February and quickly saw interest. The number of treatments it's performed with the Eon device has increased 25% month-over-month. COO Lindsay Malachowski estimates Eon will make up at least 50% of the company's non-invasive fat reduction treatments by the end of the year. "Non-invasive fat reduction treatments continue to be our most in-demand services," she says. "Clients are looking to get back into shape and look and feel their best, especially now that travel plans are resuming."
Full abdomen Eon treatments typically range from $3,000 to $4,000, and it states patients should expect noticeable results after a single 60-minute treatment. At the typical price, providers should be able to recoup the cost of the Eon in just a few months. Eon offers purchase options with a capital investment ranging from $160,000 to $290,000 depending on the contracted cost for use of the device.
Providers have some leeway to adjust the final price they charge their clients. Bloomgren explains, "We do have minimum standards for pricing that are contractual, and then we have recommended package pricing. They do have latitude based on their market or their type of business or other services that they're adding to it that they may offer. We have to make sure that the cost to the providers is competitive."
It's currently a crucial moment for Eon to gain a foothold in the over $7 billion global bodycontouring market. Thanks in part to model Linda Evangelista going public about her battle with paradoxical adipose hyperplasia or PAH, a disfiguring adverse reaction to CoolSculpting treatments, consumers and aesthetic professionals are searching for effective body contouring treatments with less risk. Though cosmetic professionals maintain that PAH is a very rare side effect of CoolSculpting, more consumers have reported cases.
Bloomgren asserts consumer pushback could convince providers to ditch CoolSculpting en masse. He says, "They've been waiting to see if their business would be affected by [the rise in reported cases of PAH], and up until recently, I don't know how much it has, but I think now there's a real interest in having alternative treatments and other options that could be proven to be safer so that they don't have to spend time talking people into procedures."
One way Eon and parent company Dominion may want to emulate CoolSculpting is by securing a sale. In 2017, Allergan bought Zeltiq Aesthetics Inc., maker of a CoolSculpting, for $2.26 billion. Zeltiq's sales in 2016, the year prior to the acquisition, exceeded $350 million. Bloomgren is optimistic about Eon's path ahead. "We're really proud to bring robotic and autonomous technology to aesthetics and be among the first to do that," he says. "We hope people keep an eye on us and give us a chance to grow that experience across the United States with providers and patients."