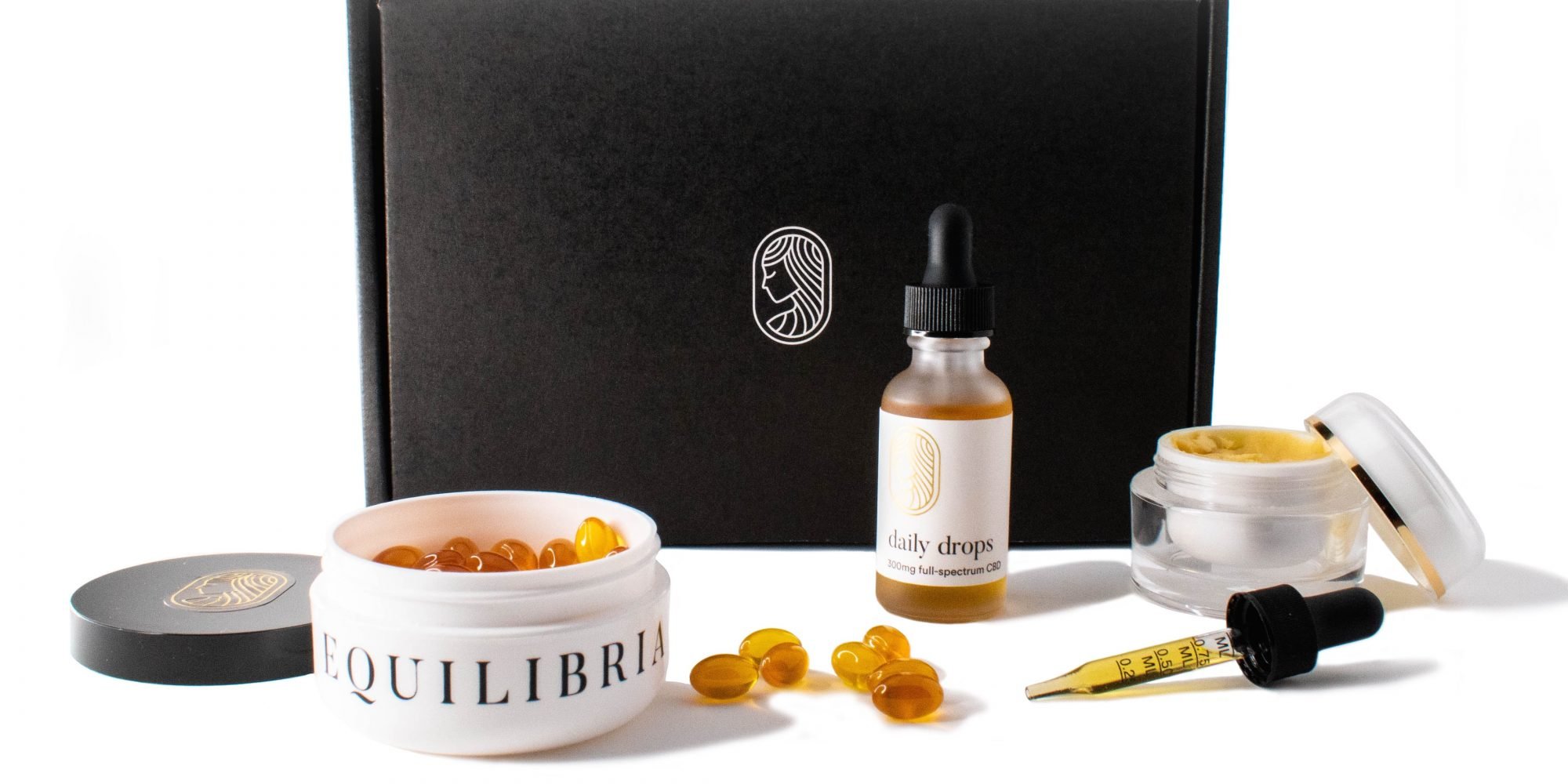 Equilibria, The CBD Startup Offering Dosing Guidance, Gets A Dose Of Nearly $2M In Funding
Equilibria, which aims to make CBD a regular part of women's lives, has received $1.97 million to help it do so.
The Chicago startup closed a seed funding round led by Salveo Capital and Hyde Park Angels to build its marketing efforts and team that currently stands at 30 people. Launched officially in March 2019 after a beta test dating back to fall 2018, Equilibria registered 50% month-over-month revenue growth in its initial year and is growing amid the coronavirus crisis. Since the pandemic hit the United States hard, its sales have increased 20%, according to Coco Meers, who founded Equilibria with Marcy Capron Vermillion.
"There are many great CBD products—we think highly of many of our competitors—but we thought what the industry needed was personalization and education to craft daily routines because taking CBD daily is so important," says Meers. "This is not Advil. You don't just take it for a headache and feel better. Just like a vitamin, you need to be taking it daily. The whole point is to restore your body's ability to balance before stress and fatigue set in."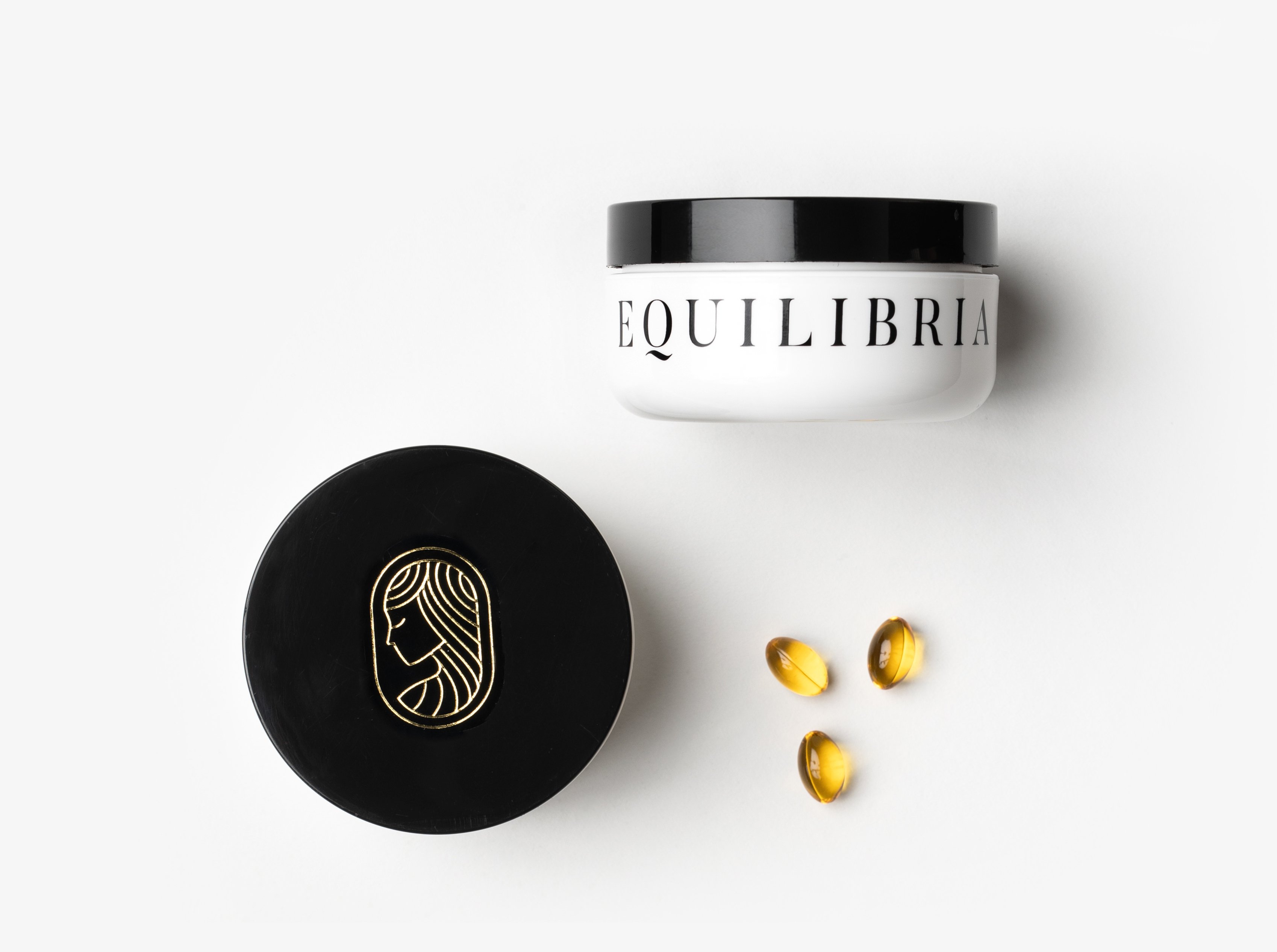 Equilibria's selection features 1-oz. Relief Cream with 500 milligrams of full-spectrum CBD, Daily Softgels in 10- and 25-mg. varieties with 30 or 60 tablets, and 1-oz. Daily Drops in 10- and 50-ml. strengths. The brand's Brilliance Box containing Relief Cream, Daily Drops and Daily Softgels is priced at $129 for subscribers or $160 à la carte, and its Balance Box with Daily Softgels and Daily Drops is priced at $89 for subscribers and $110 à la carte. Outside of the boxes, products are priced at $49 on subscription or $58 individually. Roughly 55% of Equilibria's customers are subscribers. Balance Box is its most popular offering.
"This is not Advil. You don't just take it for a headache and feel better. Just like a vitamin, you need to be taking it daily."
Equilibria isn't Meers' or Carpon Vermillion's first entrepreneurial rodeo. A former brand manager at L'Oréal, Meers introduced beauty booking service PrettyQuick in 2012 and sold it three years later to Groupon, where she stayed on to helm BeautyNow, a beauty service booking application integrated into Groupon's operations. In February 2018, Meers left Groupon and created Rebelle Collective, an angel investment firm with over 10 companies in its portfolio.
In March 2018, Meers met Capron Vermillion to discuss Capron Vermillion's next endeavor for possible investment reasons. A year earlier, Capron Vermillion had sold software development firm Polymathic to custom software company Tandem. The meeting didn't go as Meers expected. Instead of discussing a traditional technology venture, Capron Vermillion delved into the severe pain she'd dealt with due to a kayaking accident and her discovery, through an aunt, of CBD to address it. CBD reduced her pain and reliance on pharmaceuticals significantly, and she begun consulting with women about how they could weave into their regimens to cope with all sorts of issues, including aches, sleep troubles and stress.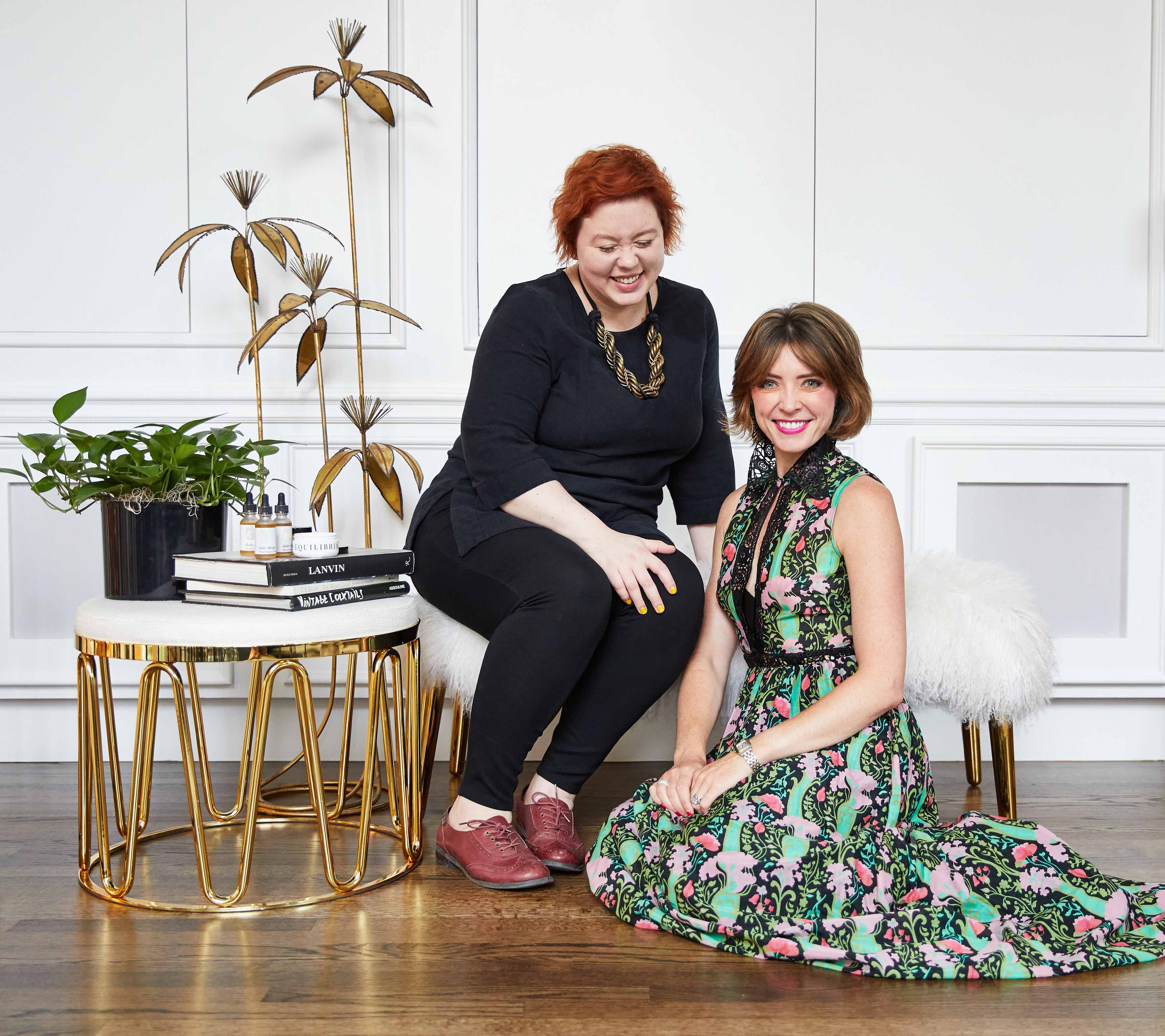 At the time, Meers admittedly knew little about CBD and was only really familiar with the recreational use of cannabis. However, she faced her own health problem and was curious to see if CBD could ease it. Meers has ankylosing spondylitis, a form of arthritis affecting the spine. CBD turned out to be beneficial for her condition and managing her emotions. The mother of two reports, "I take an immune-supportive drug. Now, I take it every six weeks instead of every week, and I felt much more present as a parent. I had a longer fuse."
"This is not just a transaction. This is about us being a partner with you on your journey."
Convinced of the power of CBD, Meers teamed up with Carpon Vermillion to bring the consultations Carpon Vermillion was carrying out personally to women broadly. Similar to Stitch Fix's stylists that assist customers with assembling outfits, Equilibria's dose specialists inform its customers about CBD, the amounts to try and the products right for them. There are around 10 dose specialists. Once Equilibria are shipped a box, Meers details they're sent an email from a dose specialist that provides them product instructions. Five days in, customers are asked whether they'd be interested in a phone call with a dose specialist, and Meers says 40% get on the phone with the dose specialist.
"You are not just a customer to us. It's about more than that. This is not just a transaction. This is about us being a partner with you on your journey," asserts Meers. She mentions Equilibria's connection with its customers inspires loyalty. Meers says, "We have members who started out with us when we started testing in the fall of 2018 with our beta test who are still with us. On average, we are seeing that, by month seven or eight, we still have the majority of the people who joined us." Equilibria's core consumers are women in their 20s to 40s juggling careers with family responsibilities. Designed with the concept of clinical luxury in mind, its black, white and gold packaging fits in with their beauty product stashes.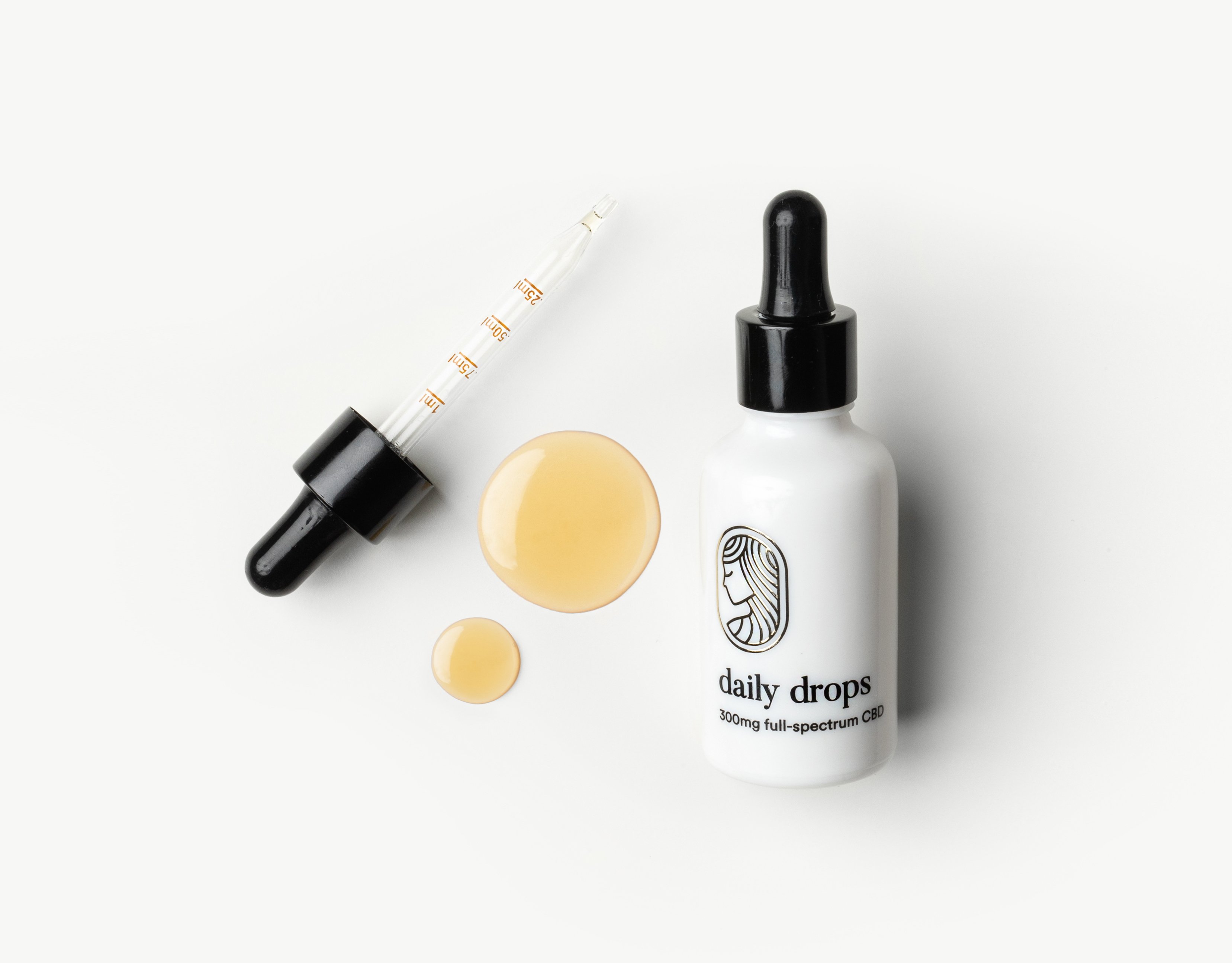 Equilibria became partial owner of its Longmont, Colo.-based CBD supplier CFH, a cultivator of organic hemp flower with a 1,100-acre farm, to ensure formula consistency and be able to sell products at lower prices than it would otherwise. The brand is primarily concentrating on direct-to-consumer distribution—95% of its sales are generated via its DTC platform—but it's open to brick-and-mortar placements. Prior to the pandemic, Equilibria entered about 30 doors. Meers suggests upscale spas, salons and fitness studios are valuable venues for the brand. She says, "Our goal with retail is to reach more members, and educate and evangelize about what's good about CBD, whether you buy Equilibria or not."
Equilibria plans to expand its assortment into bath and body care. During the holiday season, the brand sold bath bombs, and Meers says its customers have been requesting it revive them. Equilibria is also examining consumer data to enhance its dosing guidance and merchandise personalization. In February, Meers told Beauty Independent, "We are laser focused on 10X'ing the business this year. What we are doing now is working. We want to continue to offer new products, and continue our focus on and dedication to the service element."