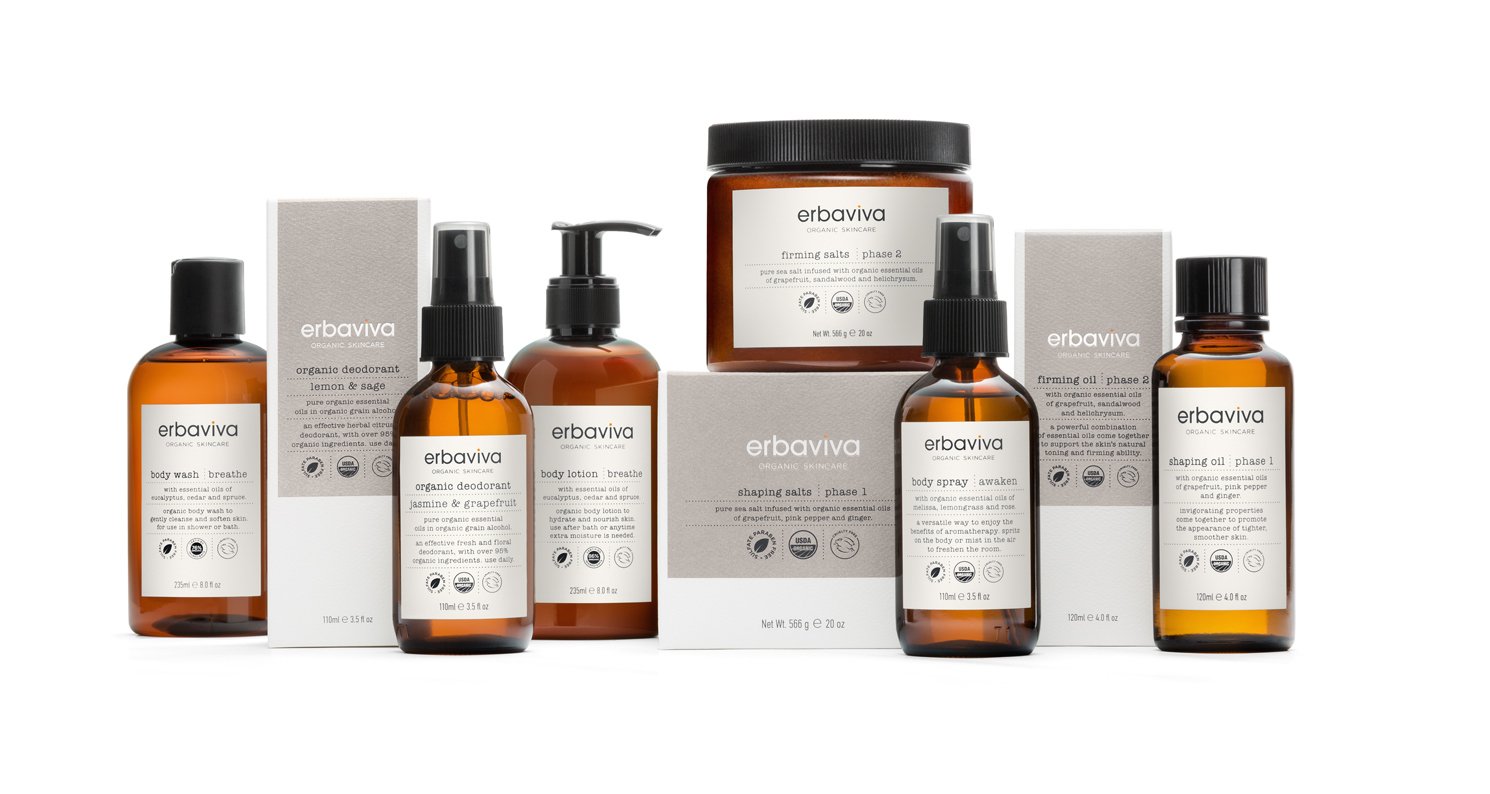 Erbaviva, The Baby And Mama Brand For Discerning Parents, Is Powered By Organic Products And Organic Growth
In 1996, when Jessica Alba was playing a teenager with a special connection to a dolphin in the television series "Flipper," Erbaviva was born to set a high bar for baby personal care. Since then, it's weathered the rise of Honest Co. and many other competitors to remain at the apex of its segment with organic products made at an in-house facility and geared toward prestige retailers such as Nordstrom, Follain, The Detox Market and C.O. Bigelow. "We have seen brands that look at what we do and try to copy it, but don't do it quite the way we do it. They have a different price point, different channel positioning and lower level of quality," says Robin Brown, who founded Erbaviva with his wife Anna Cirronis. "It's very easy to do that and be financially successful when you can roll out to retailers that have hundreds or thousands of stores. We have just chosen a different path." Beauty Independent talked to Brown about opting for a slower path to growth, building a strong business abroad, retaining control over production, selling on Amazon and the future of Erbaviva.
How did the brand come to be?
I came from a completely different background. Originally, I studied fine art photography and got into the more commercial side of photography. Then, I became a film cameraman. I worked on that path while living in New York for many years. I took a year off and went to the American Film Institute and, then, continued to work in the film industry in L.A. After getting married and having children, we found ourselves more and more into the organic lifestyle food-wise. We realized there wasn't an organic and safe alternative to use on our children's skin. We were early pioneers in this field. We felt it was important to offer products that were as clean as what we were using internally for use on the skin, particularly for babies knowing that they have very delicate skin.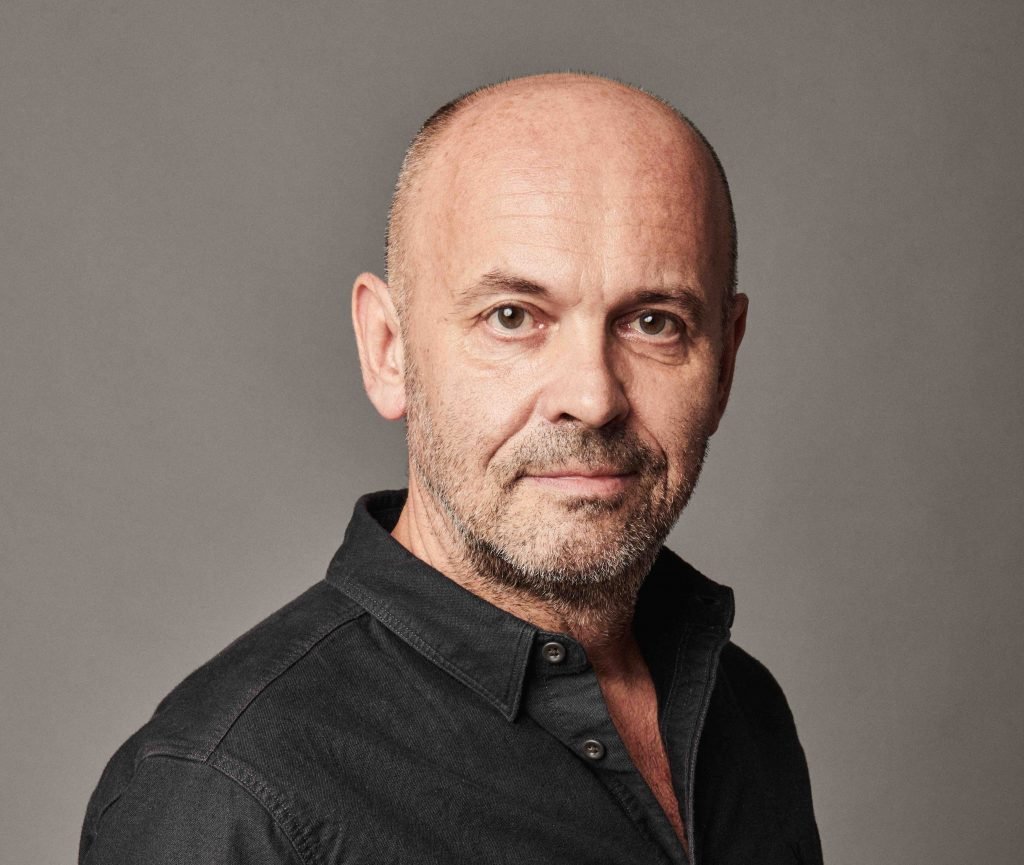 When did Erbaviva launch?
The brand started in 1996 when we were tinkering around with a few items. We launched properly in the fall of 1998 with three baby products: baby wash bag, baby oil and baby soap. The approach was to do something cleaner than anyone had done. We worked with completely organic baby oil. The baby wash bag is unique to us. It's a fabric sachet like a tea bag with oatmeal, milk powder and herbs inside of it. It's completely foamless, and washes the skin gently. The baby soap is a rich olive oil-based soap that is milder than anything else you would find and as organic as you could make a soap.
What investment did you put in to get the brand off the ground?
We started very small and very slowly. I was fortunate to have some savings from my film business days, so we invested fairly small amounts initially, but, as time went on, we needed to keep adding to that. In terms of quantifying, it was maybe $25,000 to $50,000 to establish the look and some products. Then, we started invested in machinery to start making it ourselves. It was a gradual process of putting in more and more funds to build the business, which we have done organically.
What were your aspirations for Erbaviva at the beginning?
I thought it would be a lot easier and faster than it was. We were truly motivated by the fact that we felt there was a need for a brand like Erbaviva. We wanted to have the highest-quality organic brand out there, and we wanted to convert parents that were using established brands on their babies and during pregnancy that we felt were harmful. We aspired to become a large company known by every household. We're looking to be the Patagonia of personal care.
How did you want to distribute it?
We were coming to this completely naively. I knew nothing about sales and marketing. I knew nothing about the cosmetics industry. I knew nothing about starting a consumer products line and getting it out there. We faced an uphill battle during the first years not knowing what we didn't know. I didn't have a strategy other than believing in our product and feeling that there was a need for it, and that there was going to be a market for it. We were aiming for the prestige independent beauty market. We saw brands popping up that got further a lot quicker that were going down the health food route at Whole Foods and so forth. We took a slower path.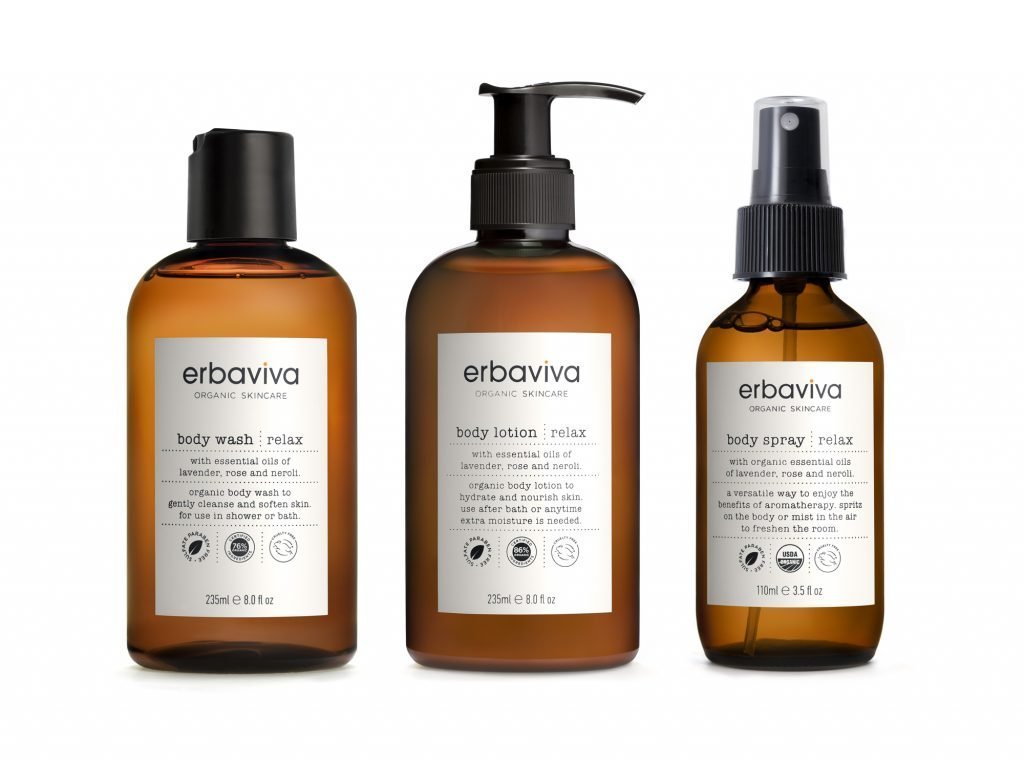 What does Erbaviva's distribution network look like today?
Nordstrom is one of our biggest accounts now, and we also are in places like Anthropologie, The Detox Market, Citrine, Follain and The Tot. We sell to many hotels and spas. We have partnerships with places like Rosewood Hotels where we offer baby amenity kits. We have had big successes in other areas in the world such as Japan and Korea, which are two of the most discriminating markets in the world. Japan is by far our biggest market, and we are a pretty well-known brand there. It's gone slower in the U.S. We've always been very selective about where we've sold to in the U.S. With a prestige brand, it's always a challenge to navigate your way through where do you sell to get volume, but maintain the prestige image of the brand. Walking that line is a tricky one.
What's been your approach to building the brand internationally?
I'm from England, and I have traveled all of the world. So, I'm an internationally-oriented person. From fairly early on, it was important to me to establish a presence outside the U.S. Back in the early 2000s, we were starting to do well in Europe. We were in Space NK in England for many years and did extremely well there. We were also in France, Germany and Spain, where we were growing in the main prestige marketplaces. Our European presence was quite healthy until the economic meltdown of 2008. We have always been a big believer in being insulated by being involved in many markets.
We expected the brand to do very well in Japan. We felt the aesthetic was one they would understand, and they could relate to the attention to detail and quality. We were approached by many distributors in the early days and held out for one that we thought was going to be very successful for us. Luckily, we made the right choice, and we've built up from nothing to have a solid presence in Japan. We were moving our way up in Japan when hardship was hitting Europe and the U.S. in 2008. While a lot of companies were dealing with difficultly in the U.S., we were in a healthy growth mode.
How many products does Erbaviva have?
We have about 120 products in all. We have three main categories: baby, mama and body. In each of these categories, we have bestsellers. Starting with baby, probably the biggest bestsellers are baby lip and cheek balm, an amazingly healing stick, baby lotion and baby wash. In the mama line, stretch mark oil is a very big seller. We have a lot of celebrity users, and many people swear by it. In the body category, our bestseller is the organic deodorant. Especially in the early days, there weren't too many options for organic deodorants. With the alternatives at the time, they were messy, didn't smell too good and didn't work too well. Ours smelled good, it's not messy, and it really works.
Most of our products are $16 to $26. We have a few items like lip balms that are less than $16, and we have some items in the $30 range. Recently, we completed a repackage of the Erbaviva brand. With that, some items came down in price and some items came up in price. If raw material prices increased, we have had to make a slight shift upward. We are very competitively priced for a brand that sits at the top of the pile in terms of quality and organic integrity.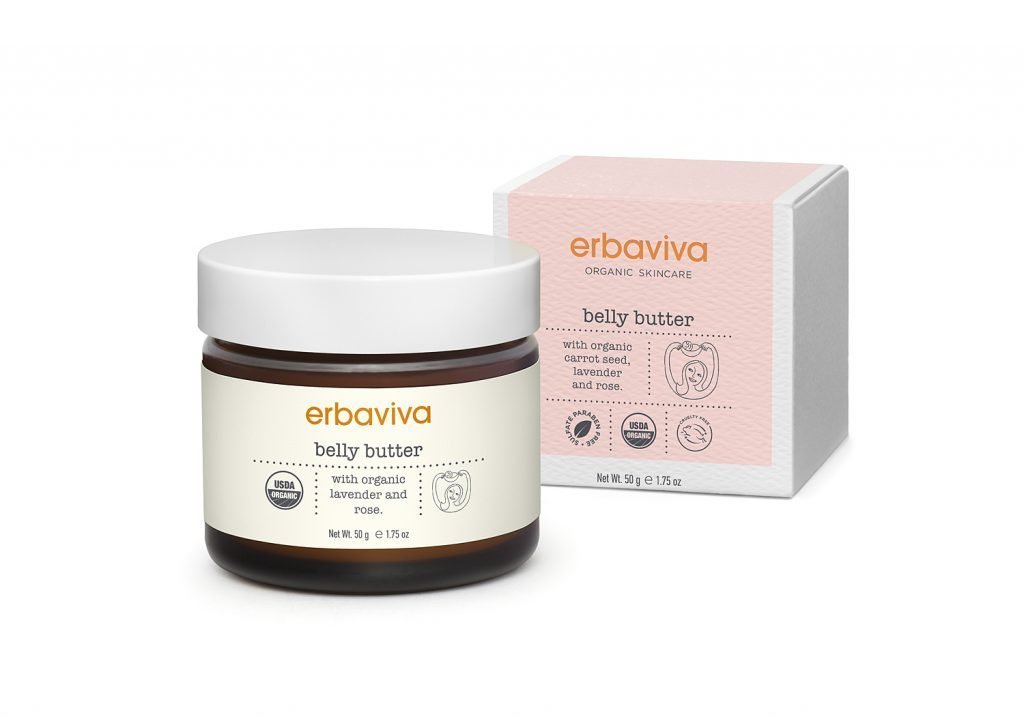 What category is the biggest contributor to sales?
If you take mommy and baby together versus the body personal care, personal care is still slightly less, but it's rapidly catching up.
Why did you decide to repackage the brand?
This is probably our third iteration of Erbaviva's look. Originally, the packaging said Erbaviva Living Herbs. Erbaviva was in subtle font in orange, and Living Herbs was in black. People would look at our products and go, "Oh, Living Herbs." Erbaviva was harder to read and to pronounce. The most recent redesign was done because we had the same look since 2002, and we had all these different products and categories, but hadn't amended the look for the multiple categories, so we felt we needed to revisit it. We wanted to differentiate the categories as well as update the look generally. The mama and baby lines have a quirky illustration style that we wanted to retain, but make it less crude and more sophisticated, and we wanted the overall packaging look to reflect the elevated channel positioning.
At one point, you had a secondary line for mass retail. What's your take on a prestige brand introducing a secondary line for mass retail?
We learned a lot of lessons from that experience, and we will definitely apply those lessons going forward. It was confusing to people. They would see the secondary brand in one market, and they would come to the conclusion that it was the same brand tweaked a little bit. It downgraded the image they had in their minds of the main brand.
What's your stance on Amazon?
A lot of our retailers have chosen to sell our products on Amazon, not necessarily with our permission. It's been a challenging path to navigate. We now as a brand are developing our own Amazon store in the luxury arena of Amazon, which has a couple of advantages. In time, I believe that will help eliminate some of the other retailers who are selling on Amazon without permission. In the luxury arena, you have the ability to protect the brand's price positioning. It will be only us selling products on Amazon, and other retailers won't be able to sell and discount.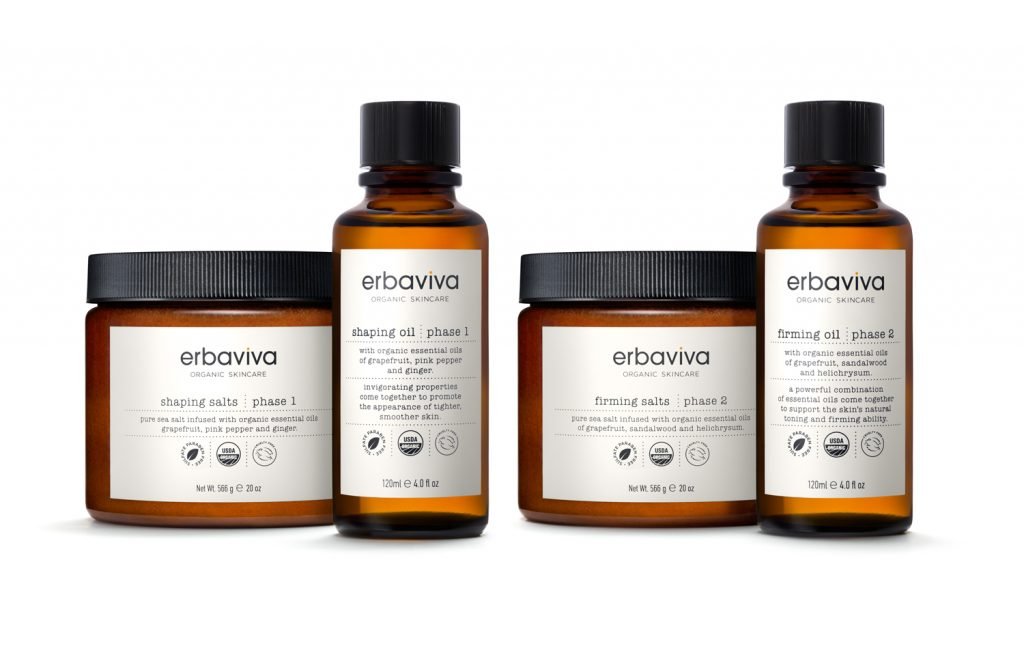 What's the size of Erbaviva in revenues?
The rebrand was a very disruptive process for us, but now that it is out there, and it has been beneficial, we are seeing rapid growth. We are currently still under $10 million, but we expect to be passing that hurdle in the near future.
Babo Botanicals was recently acquired by the owner of Mustela, and Honest Co. raised $200 million from L Catterton in its latest round. What's going on in M&A in the segment your brand is in?
Everyone is attracted to growth. They are looking at companies that have moved the needle financially as quickly as possible. The Honest Co. grew to an incredible amount of revenue in a short amount of time, but that came with quite a few problems. We've gone a slightly slower, but more stable route, and we feel we haven't made compromises in the brand or product development. We are not one of the larger companies in terms of revenues, but we can sleep well at night knowing we have done the best thing we can do for our brand and consumers in terms of the integrity of the product as well as being an environmentally- and socially-responsible personal care company.
Have you secured outside investment?
We haven't taken on outside investment, which would have accelerated our growth. We are interested in doing so. We are at a point now where we're in a position of wanting to step on the gas. We have put a lot of the systems in place to enable that to happen. We also are a quite unusual brand in that we manufacture almost everything in-house in a solar-powered facility in Los Angeles. It has its benefits because we know what goes into everything, and there are no corners being cut. But it has come with limitations in terms of factory capacity and expansion. That has slowed us down in the past and increased our need for cash. Now, we aren't even operating at 10% of our capacity because we've built the factory for the next stage of growth, and we're looking for a partner to help us get there.
Why has Erbaviva stuck to in-house manufacturing?
Back in the very beginning, we were developing products and looking at how to get them made. We lived in a beautiful house in Topanga up from Santa Monica in the hills. We were looking around the San Fernando Valley, where there are a lot of cosmetic manufacturers. We started discussing with them what we were trying to do. We realized there was such a lack of understanding around what this category was in organic that to entrust our product to a regular cosmetic manufacturer would greatly compromise our values, which were the reason we were starting the company. We realized we were going to have to do it ourselves. That was back in 1996, and we converted a small portion of our house into a manufacturing area.
As we grew, we were not able to entrust it to someone else because it was still the case that we knew our values would be compromised if we did. Over the years, in some of conversations I've had with financial people, they've said it's a mistake, but I think the tide has turned a bit, especially when you see the brands trusting their products to [external] manufacturers who haven't always done the best things for them.
Manufacturing has been expensive, time-consuming and a distractive force at times, but, at the end of the day, I still believe, if you are a high-integrity organic product, you need to have control over the process as much as possible. For better or for worse, we are married to the idea of manufacturing our products. I am more and more passionate about the idea of manufacturing and creating some of our own ingredients as well. I would like to broaden what we do in terms of manufacturing to growing and distilling ingredients.
Do you think consumers are aware or care about the personal care manufacturing process?
I don't think people know enough. Once you start exploring the realities of how things are done, it's pretty shocking. Consumers hear the nightmare stories that pop up here and there, and they often think that it is an exception, but it's part of the industry. In the U.S., rather than taking the higher path, the approach is in favor of lower costs and higher profitability. They make compromises I don't always feel are morally correct to make. Again, that's why we do what we do the way we do it.
What does the next stage of growth look like for Erbaviva?
An interesting development over the last few years has been the booming of the smaller green beauty retailers, which are a great thing for this segment and a great thing for Erbaviva. We are also at a stage now where we are ready to roll out to the larger retailers with more doors. We have seen success with Nordstrom, and there are other retail partners we would like to target going forward. We have the stability now needed to do that successfully.