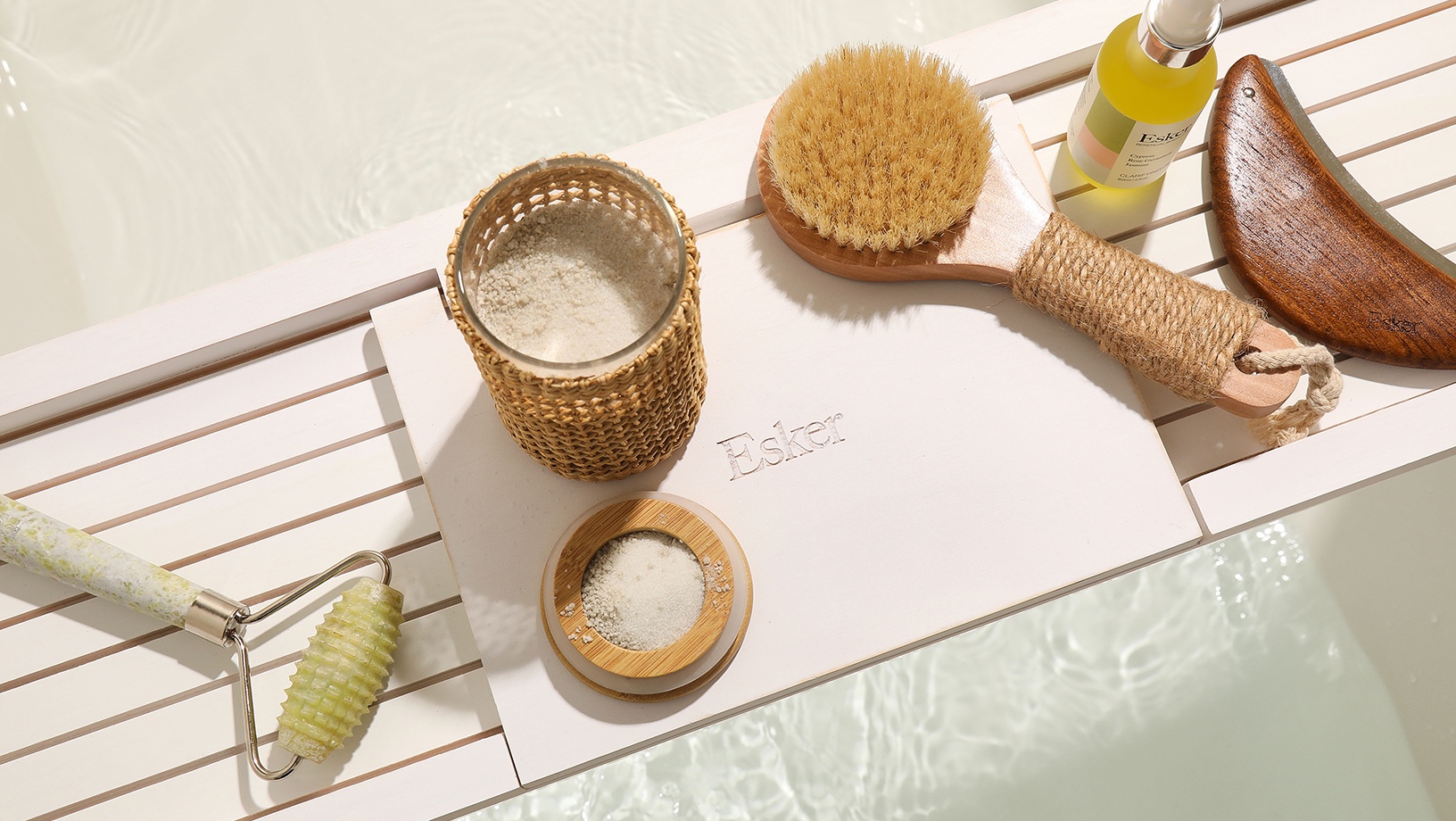 Esker Beauty Raises $500K In Pre-Seed Funding To Help It Grow Into An Elevated Modern-Day Version Of Calgon
"My goal is to turn people into bath people," says Shannon Davenport, founder of clean bath and body care brand Esker Beauty.
She's taken a big step toward achieving that goal by closing a $500,000 pre-seed funding round. Winklevoss Capital, SKU'd Ventures, Beam and Julie Anne Quay, founder of VFiles, were involved in the round. Last year, Esker was a member of a cohort that participated in consumer packaged goods accelerator SKU's 14-week program.
"What Calgon used to be and used to represent in culture is completely still valid, and there's no brand taking up that space," says Davenport. "We are a bath and body care brand that's not about having perfect skin on your body or looking awesome naked. It's about taking care of yourself, and learning repeatable and simple ways you can practice self-care through a bathing and body care routine."
Kofi Ampadu, general partner at SKU'd Ventures, says, "I was excited to invest in Esker because of Shannon. She had impressively bootstrapped the brand and built a captive community while aligning with luxury retail partners like Bergdorf Goodman. Based on my research, only a few brands [are] solely focused on body care through the bath. Shannon has the hustle to position Esker as the luxury bath brand."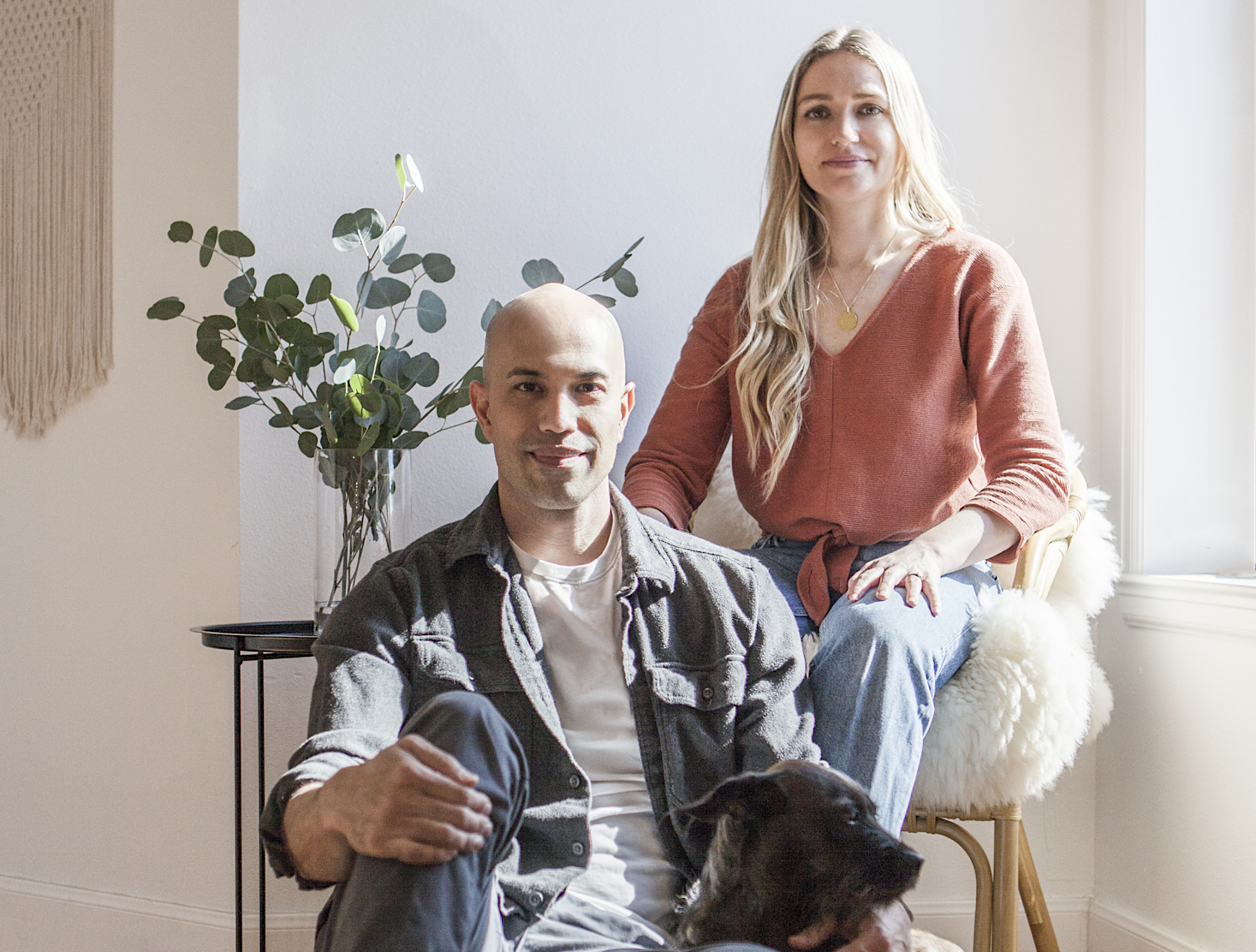 Davenport, a former trend forecaster and content specialist with Stylus, The Cools and Stylesight, saved up $40,000 to develop Esker with help from her husband Greg Foley, an illustrator and designer who's the brand's creative director. Esker started in 2018 with three body oils—Firming Oil, Clarifying Oil and Restorative Oil—as the body care category was picking up steam beyond commodities on mass-market shelves. Goop, CAP Beauty and Jenni Kayne were early retail champions of the brand.
Today, Esker's assortment spans about 30 stockkeeping units priced individually from $6 for a bumper sticker to $90 for a bath board. In 2020, the release of scraper tool Body Plane, which was spotlighted by Well+Good's Ella Dove in a "What The Wellness" video, was a game changer for the brand. On average, it's on pace to introduce three new products yearly.
"It's a very satisfying thing to do because you can see what is coming off. It's really tactile, and there's so much we can talk about with the Body Plane. It's really fun, and people are super into it," says Davenport. "My whole goal with this brand is to be innovative within our category, and it's definitely an innovative product within the category." She elaborates, "We want to make beautifully elevated products within bath and body care that have extra thoughtfulness and intention to them."
At the beginning of Esker, the brand's sales were concentrated in retail distribution. Now, about 20% to 30% of sales come from retail and the remainder from direct-to-consumer distribution. Retail remains critical for positioning and revenue. Esker is carried by Net-a-Porter, Anthropologie and Bergdorf Goodman. Davenport mentions placing it in another prominent national retailer is an objective. Going forward, Esker expects to branch out to hotels, spas and fitness studios. It already has a presence at The Class by Taryn Toomey.
"What Calgon used to be and used to represent in culture is completely still valid, and there's no brand taking up that space."
"The spa and hospitality market is something that we have just scratched the surface of. I can see us launching body care treatments that go with massages," says Davenport. "Who knows, someday we could have our own retail outpost with a bathtub so you could actually go in and bathe, and there would be beverages and somebody could do body planing on you."
Davenport began the fundraising process in January of this year. Esker was approaching $1 million in sales and profitable on the initial purchase, metrics she was confident would be appealing to investors. She brought on a fractional CFO to nail down the brand's financials to communicate them effectively to investors and got a handle on logistics. Davenport says, "I had to make sure I had all the backend stuff, the heavy-lifting stuff, that really non-sexy stuff solid before I went out to raise because, if your 3PL is messing up, your sales are going to be hurt." She emphasizes, "We are still extremely scrappy where we need to be, but you can't be scrappy in all the elements of the business because you get in your own way."
One of the strategies Davenport believes was impactful in her fundraising for Esker is a stakeholder newsletter she issues monthly. When she encountered an investor, she would put them on the stakeholder newsletter list to keep them updated on the brand's progress. In addition, she kept meticulous records of people she'd encountered that could possibly be fundraising leads.
"You just got to keep talking to people until you get somebody to say yes. Once you get that somebody to say yes—my first yes was a $25,000 check—then you have to go back to everybody to try to get them interested," she says. "It's like herding cats, but that's why it takes a very long time."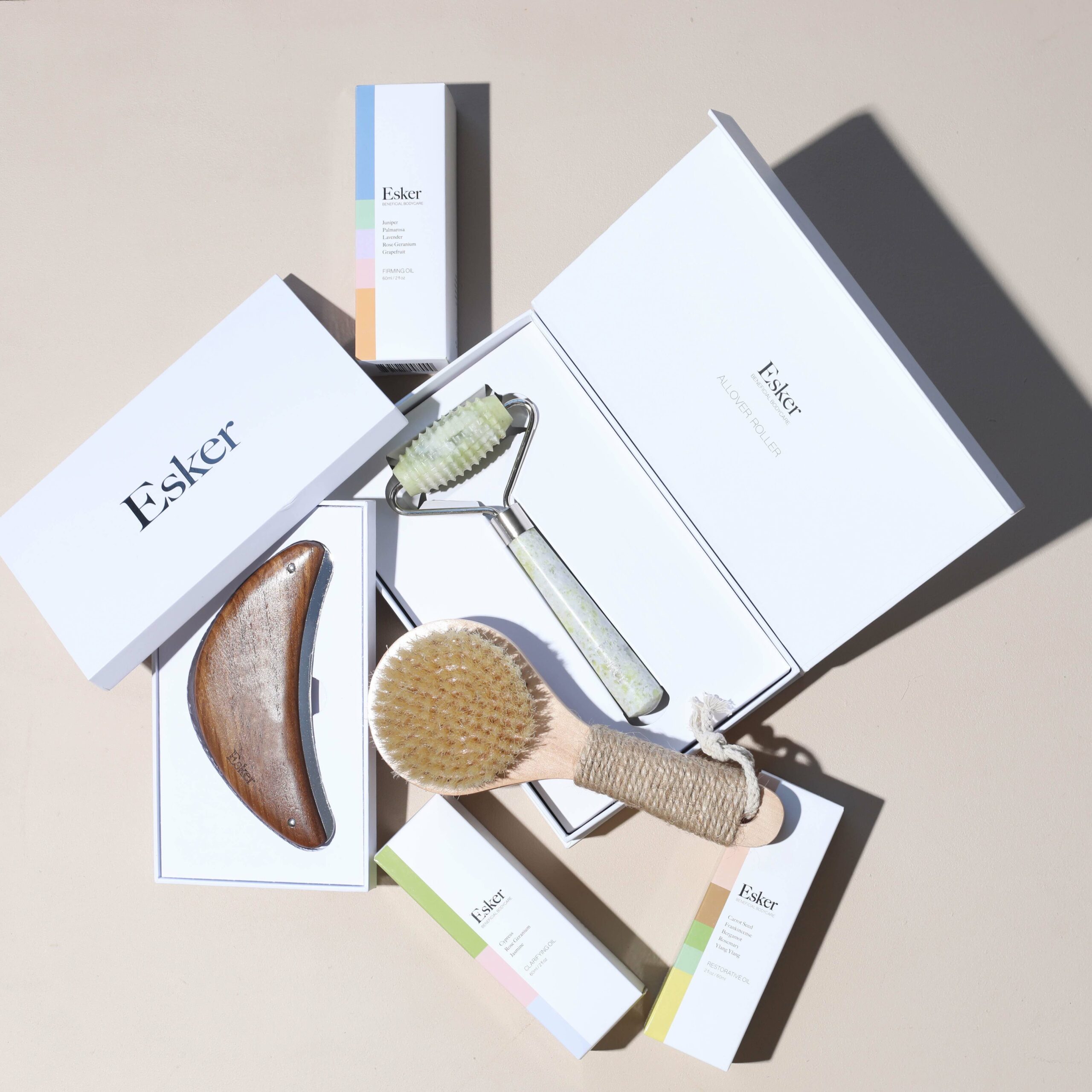 In a warning to her fellow founders, Davenport shares that, while many investors insist they're interested in small brands, they're often more interested in glancing at their businesses than forking over capital to support them. She recommends brands search for alternative avenues of funding—for example, Small Business Administration loans or short-term capital from the likes of Shopify, PayPal or QuickBooks—prior to pursuing investors. Esker previously secured an SBA loan and worked with Shopify Capital, among various funding sources.
"You want to go into the fundraising conversation from a position of strength," she advises. "If you can show, 'Hey, I made $1 million, and I did it by patching together some personal savings and some SBA loans,' that's going to give you a much higher likelihood of raising money. Yes, these other funding avenues are expensive, but nothing is more expensive than giving away a big chunk of equity or the time spent trying to raise VC. Whatever you can get to potentially having $1 million or a path to it, that's the big-picture goal. You shouldn't think of short-term capital as a bad thing. It's a way to get you to that goal."
Along with fortifying product development and distribution, the pre-seed funding will assist Esker with increasing marketing and content. "I want to use this brand to reach people about bathing, and there's a lot of things to be taught," says Davenport. "Do you have to take a shower after or before? Can you take a bath on your period or pregnant? Nobody is really talking about these things. Based on my anxiety and wellness struggles, bathing is an incredibly helpful thing to do, and it's scientifically proven to help you. Submerging your body in warm water is healthy for your heart, skin, mind and sleep."