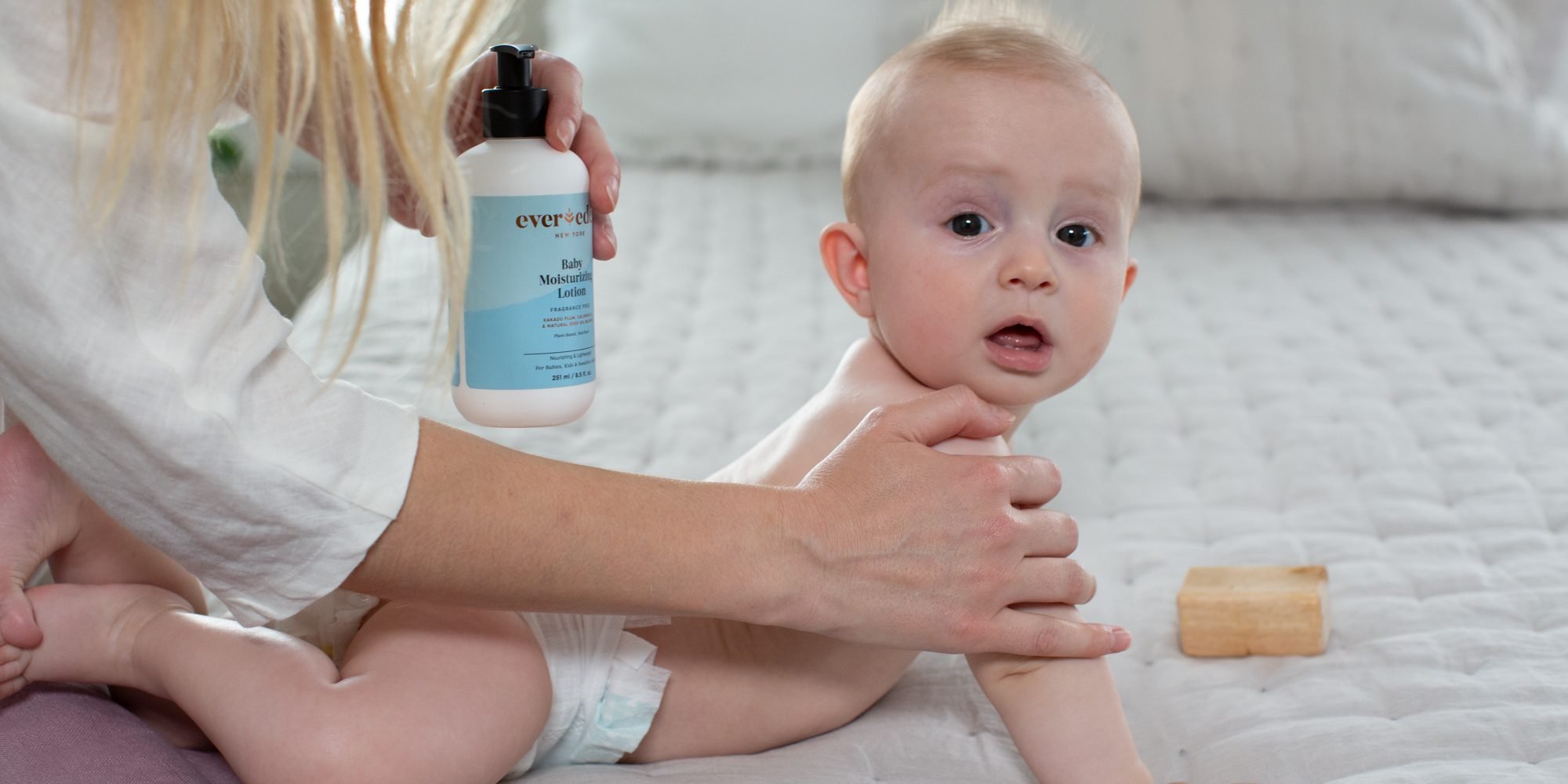 Evereden Has A Long-Term Vision To Be The Standard-Bearer For Family Skincare
When people have children, they generally aren't focused on the preponderance of their children's lives that will filled by adulthood. The same goes for brand founders. They often focus on the launch stage to the detriment of their businesses' maturation. Mom and baby skincare brand Evereden isn't making that mistake. From the outset, CEO and co-founder Kimberley Ho took a long-term perspective to guide strategies like avoiding digital marketing and securing large, established manufacturing partners. "We are not interested in building this rocket-ship brand for the sake of selling it in a couple of years for a lot of money," says the former Wall Streeter who worked at Oaktree Capital and Goldman Sachs before starting Evereden. "Obviously, as someone who spent a lot of time in finance, I understand that it needs to be profitable to survive and, of course, we care about that, but we decided early on that we wanted to build a brand that meant something in this world and wasn't cluttering the market with me-too products." Beauty Independent talked to Ho about her brand's ingredient-conscious products, distribution expansion, grassroots marketing efforts, out-of-stock issues and eschewal of investors not on board with its vision for longevity.
How did Evereden come about?
I started Evereden two years ago. Prior to 2017, I spent my career I finance, where I was an investor in consumer products. I loved the space, especially the natural cosmetics and skincare space. Behind the scenes at a lot of brands that we all know and love, I saw a lot of quality control and safety issues that gave me pause. I became a bit jaded with the investment side of things. I felt I didn't have a direct say in changes to make things better. The perfectionist that I am, I decided to leave finance and do it myself. I knew there was a safer, better way to do skincare, not just removing a list of ingredients, but improving the manufacturing and safety processes. All the things I saw behind the scenes in finance shaped the way Evereden does business.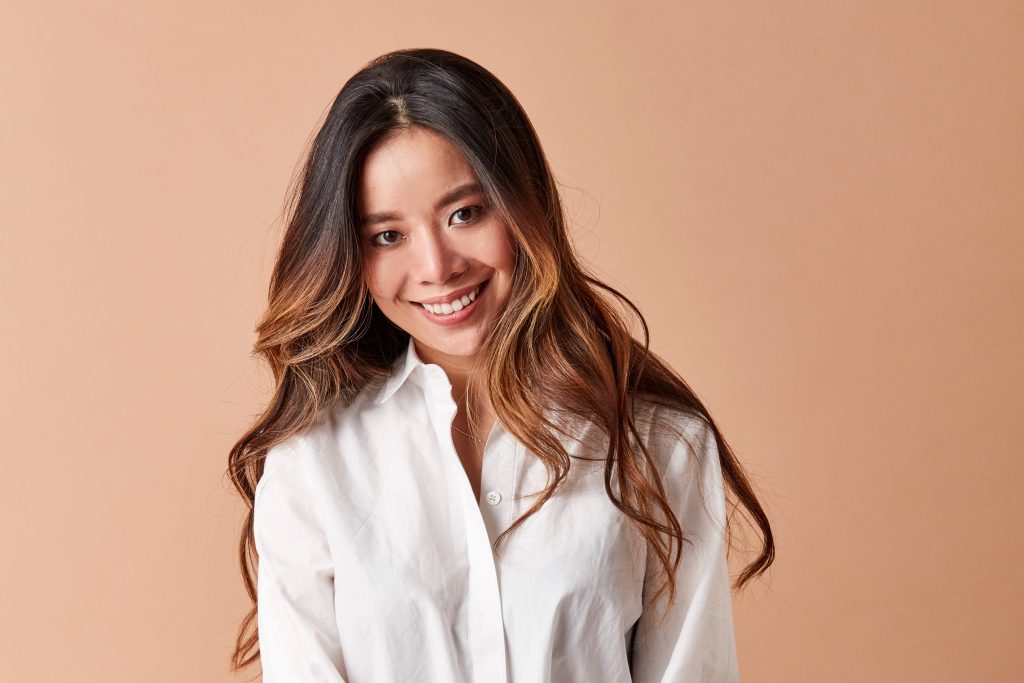 What specifically did you think you could correct?
We hear about the billion-dollar lawsuits, but we don't hear about the smaller recalls or safety mishaps that get swept under the rug. I saw those. A lot of them are because the focus is on profit margins, and investments are being in everything except increased spending on R&D and manufacturing audits. That's something I recognized needed to be done. I thought business should not be done as usual. If you are discovering a problem, maybe that means you need a more robust quality control team. Sometimes I felt that things weren't being taken seriously or done to fix problems.
We funded Evereden initially from our funds, and I was very cognizant of not just investing in marketing and branding, and all the things that consumers see, but the backend that consumers never know about. We made sure we have the right regulatory team and consultants. For a small brand, a lot of people might think that's overkill, but it's more important to be safe than sorry. We partnered with some of the biggest manufacturers, even though they had high MOQs that were really scary. These larger manufacturers had been around longer and had stricter quality control practices. They have been in business for decades and have seen mishaps, and have safety protocols that some of the smaller manufacturers with lower MOQs may not necessarily have.
Lawsuits against the likes of The Honest Co. and Johnson & Johnson have rocked the baby personal care segment. How do you convince consumers to trust Evereden?
Evereden is really unique from all the other family skincare brands on the market because we are the first that combines luxury botanical ingredients with science. This is something I care a lot about. The ingredients that we use are not only safe, but they are ingredients that you find in higher-end women's skincare products, and they are not typically used in baby or family because of the prices. The second piece, which is really important, is the science. The science part of Evereden comes from our dermatologists, Joyce Teng, Sarina Elmariah and Marilyn Liang, that sit on our scientific board and approve every product. They have families, and what they found themselves as dermatologists and moms was that they weren't satisfied with what was out in the market. That is why they joined Evereden. As a consumer, you have had to choose between paying a lot of money or settling on something you are not sure about in terms of safety.
We are focused on nutritional skincare. Having safe products is the bare minimum that we should be aspiring to, but we go above and beyond for our families. Your skincare shouldn't solve just immediate conditions, but go beyond that and help improve skin health long-term. We use sunflower seed oil in all of our products. It is Dr. Joyce Teng's favorite ingredient. It's one of the most research-backed ingredients out there. There are a lot of trendy ingredients. You see products with kale and spinach, but there is no research backing the benefits for any of these ingredients. But, for sunflower seed oil, there's a lot of literature backing its benefits as a hydrating agent. Over time, the use of sunflower seed oil improves skin's natural protective abilities.
When you assessed the baby skincare market prior to launching Evereden, what did you see?
I saw a growing market where there were mostly incumbent players. They haven't really lost a ton of market share compared to what's happening in women's skincare where you are seeing hundreds of new brands entering the market every year. That's why you are not seeing the same level of innovation in baby and family skincare as you are seeing in women's. That's why, if you look at the ingredient labels of baby and family products, they haven't changed that much.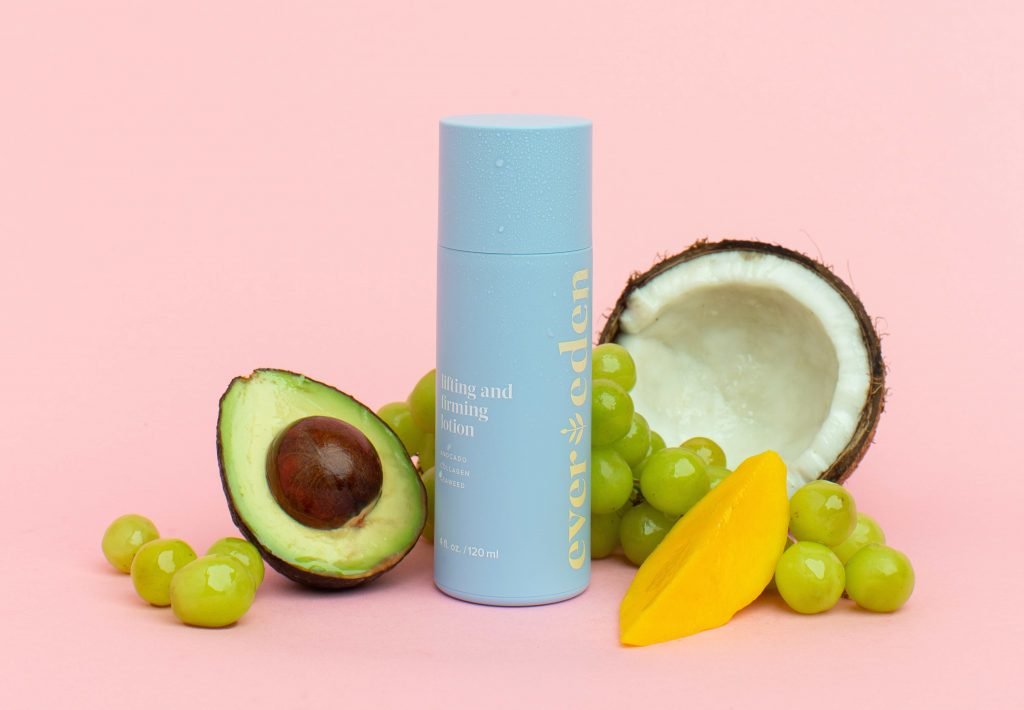 What's the price range of Evereden's products?
Our baby line is priced from $15 to $19. We just launched our new moms' skincare line, which is in the $20 to $45 range. We see Evereden being in premium mass. We are not at the same level in terms of price point of the mass players, and we are not as expensive as new luxury players in the family space. Some brands are pricing a baby shampoo at $30, $40, $50, and that's not realistic for many families, but the use of the luxury ingredients—the cold-pressed sunflower seed oil, grape seed oil, rose hip seed oil—and using them at meaningful concentrations costs money. We constantly make choices to source expensive ingredients no matter the cost or logistical hurdles.
We try very hard to provide luxury ingredients at a mass premium affordable price point for families. When I was an investor behind the scenes, I saw botanical ingredients being used at marketing quantities. What that means is that kale and spinach may be on your product label, but, in reality, it may be .0001% of your formula. To me, that felt disingenuous, and I really wanted to make sure we were packing in benefits through the botanical ingredients. Sunflower seed oil in our baby massage oil comprises over 50% of the formula.
What's the brand's distribution strategy?
In the beginning, we felt strongly about being purely a direct-to-consumer brand, but that changed over time because we were getting more and more consumer requests to be on Amazon and at supermarkets where they could pop by. We are thinking very hard about where our consumers are while also staying to our brand and story. The reason we felt strongly initially about being purely direct-to-consumer is we were very focused on the direct relationships with our customer and making sure we are telling the story the way it needs to be told around the ingredients and how much care we put in into the products. We didn't want to dilute the messaging and relationships with our customers early on.
What's the pitch you give to retailers?
We are applying the innovation that you are seeing in luxury women's skincare for the first time to family and baby skincare. We are bringing that innovation at an affordable mass premium price point. A lot of retailers are thinking through going up a little bit in the value chain to reach consumers who care about brand quality and innovation. You are seeing Target going up in the value proposition chain, and bringing in brands like Harry's and Native that maybe wouldn't have been in Target 20 years ago. I think Evereden is one of those brands. We don't compete on price necessarily. Our value is in the quality and the safety of the products, and the ingredient innovation that we are bringing to our formulations. For a lot of families, they are looking for that now for their children. These are women who are used to using the best beauty products. They use Glossier and Drunk Elephant. When they become mothers, they don't want to sacrifice that expectation of quality and efficacy for their children.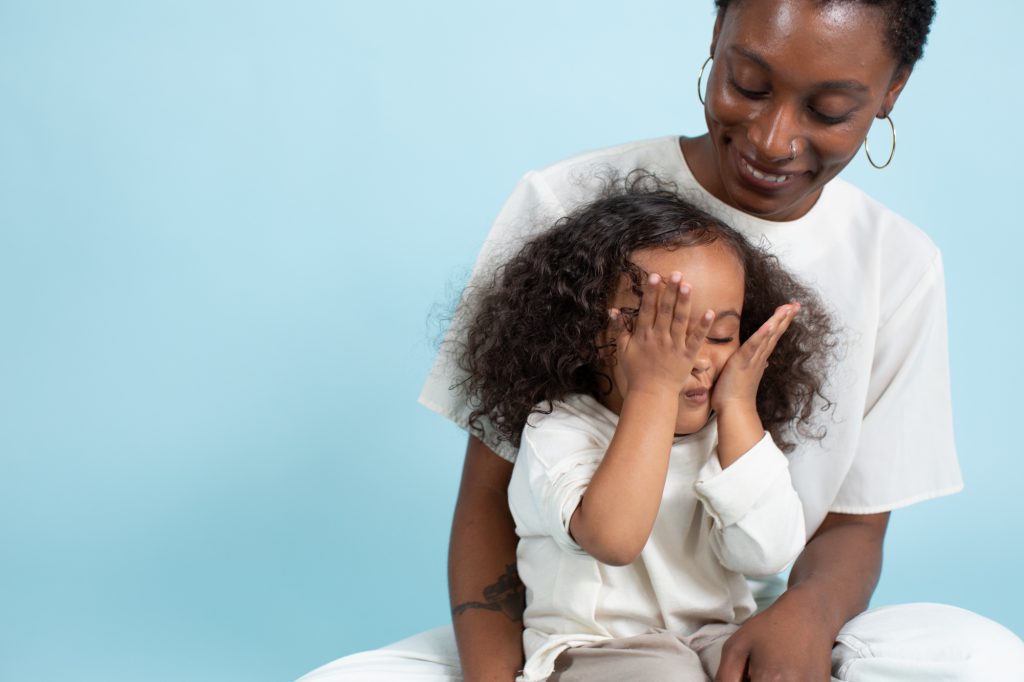 When did Evereden launch on Amazon?
We launched on Amazon a little over a month ago. It's been going well for us. We are seeing a lot of new customers through Amazon who are probably discovering us on the Amazon platform. Also, we have heard from our customers just how happy they are to have Evereden on Prime shipping. We work with an agency that specializes in getting brands on Amazon. Our expertise has been direct-to-consumer through our website, and we really want to make sure we're doing Amazon right from the get-go.
How's the brand been doing overall?
In the first few months as a brand founder, you always wonder, "Is this brand going to make it? Are people going to like the product? Was I wrong?" Once we started gaining traction and people started sharing Evereden, we have seen tremendous growth. We sold out of our baby massage oil five times this year. One thing we have been dealing with is getting inventory to meet demand. We are still out of stock on shampoo on our website, and we were out of stock on the massage oil for quite a bit of time. That goes to show that growth has been far more than we anticipated at the beginning of the year.
How are you addressing the out-of-stocks?
We are quadrupling our next purchase orders. That wasn't something we could have done before because we were much smaller and younger. Now that we are seeing steady demand, we are able to increase our orders significantly. With manufacturing, lead times are what they are, and you shouldn't be reducing them too much because that's where quality control and safety issues happen. If you are trying to make a three- or four-month production process a one- to two-month process, things will slip. We need to meet demand, but we are also focusing on making sure that nothing falls through the cracks.
Is the Soothing Baby Massage Oil the bestseller?
That's one of our bestsellers. With our new line, we are seeing the Multi-Purpose Healing Balm being a very strong seller. It's a replacement for a lot of the petroleum-based balms you see on the market. It's all-natural grape seed, sunflower seed, rose hip seed, coconut and castor oils. It's good-for-you stuff that consumers understand. They are ingredients that you would be able to eat as well. I don't think we expected the massage oil or the healing balm to be our bestsellers. I thought it would be maybe the shampoo or the lotion because those are things that are higher volume in the family skincare section or baby section in retailers. Our oil was a sleeper hit.
Can you tell us more about the Evereden customer?
The consumer is a mom or a dad and, most of the time, they are choosing to start families later in their life. These means that, compared to a few decades ago, they have a bit more income to spend on family products, and that also means they are having fewer children. They are going more selective about the products they are using because they have one or two children. They are more educated and cognizant of what products they are using for their family and are being careful about what they put on their bodies. What you are seeing now in the market is people will pay for high-quality products for their children.
What's your approach to digital marketing?
We don't do digital marketing. Digital marketing has gotten extremely expensive. Longer-term marketing efforts like sampling make much more sense to us. If you believe in the product and get it in the hands of the right consumer, you should see returns. That's how we've found a lot of success. Digital marketing can be a way for you to quickly see results, but, over time, it gets more and more expensive to acquire the marginal consumer because you have saturated all the most obvious consumers initially. If you build a brand purely in digital marketing, you are not really digging in and doing the hard upfront work of getting in front of your consumers and building a grassroots word-of-mouth following.
Have you taken outside investment?
Yes, we have taken investment from former consumer products entrepreneurs and some private equity professionals who are investors in the consumer space. This was a very strategic decision because we wanted investors and partners who understand brand building and consumer companies. Investing in consumer companies is different than investing in tech. They understand that, to build a great brand, it may take four years, but it may take 10 or 20 years. We really wanted investors who would help us with our vision of being the brand that sets the standard for safety in family skincare.
What growth opportunities could Evereden pursue?
There is an opportunity for Evereden to expand from baby and mom to skincare for the entire family. We hope to be the next-generation family skincare brand that everyone trusts.
How different is it to be a founder versus an investor?
It's easy as an investor to be impartial, cold and critical of the numbers that you are seeing. The numbers are just numbers, but, in running your own brand, everything is so personal, difficult and heartfelt, and wonderful at the same time. As an investor, I maybe didn't have that level of understanding that operating a business was so difficult. As an owner and operator, a lot of the challenges are emotionally tough. I have enormous amount of respect for anyone who has built and operated a business.
What decision did you make early that's been impactful for the brand?
We purposefully raised money from people who get consumer products, and we have said no to certain investors that are looking for rocket-ship growth. We want to build a brand that lasts and that matters. It doesn't take three or four five years. The best brands in the world today that have left a legacy have taken decades to build. It's very much like a child. You want to equip the child with everything that they need to be best they can be. We decided early on what we intend our child to grow up to be like, and we've made every decision around that goal.