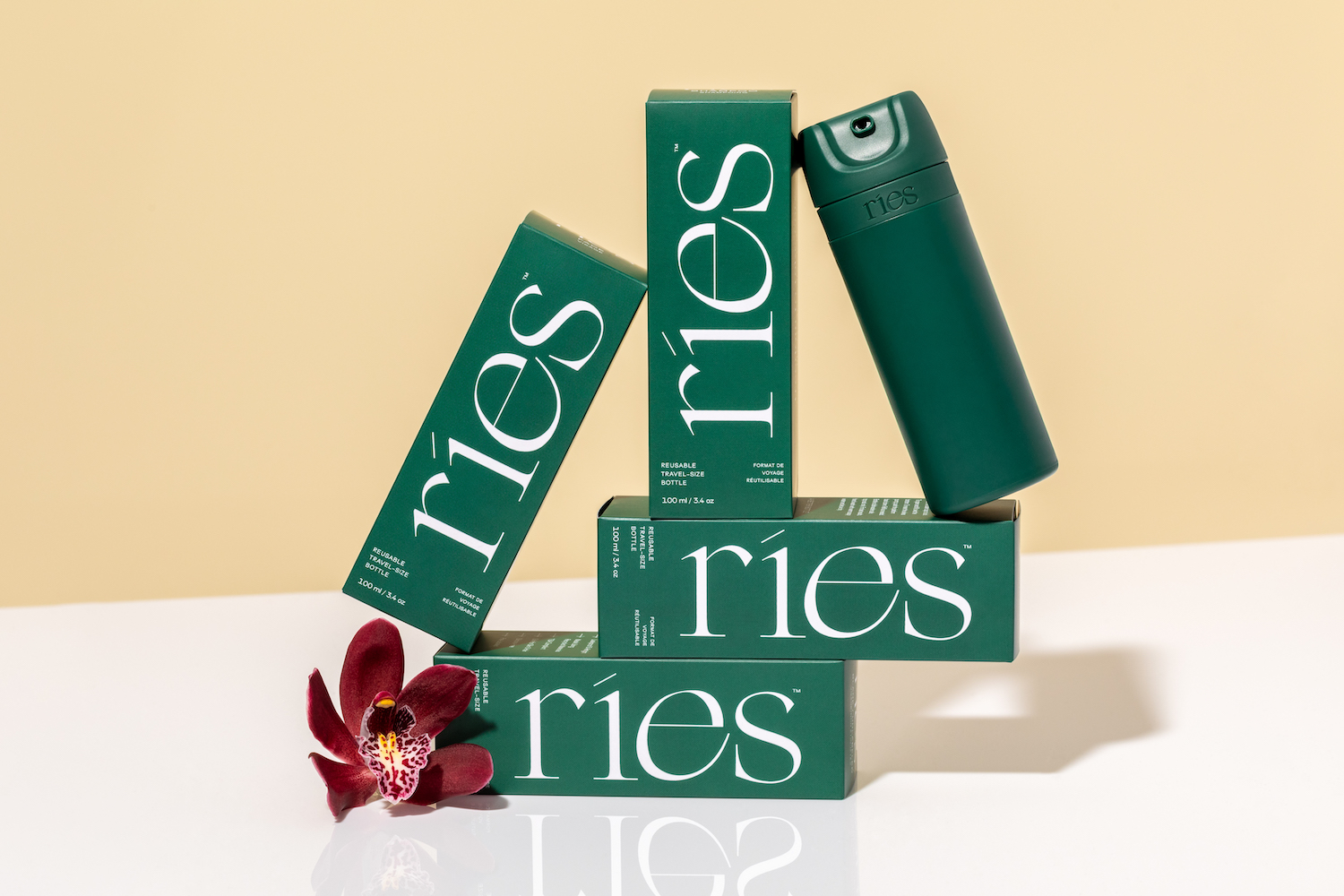 From An Ex-Condé Nast Staffer, New Brand Ries Makes Carry-On Personal Care Chic And Sustainable
While traveling for work, former Condé Nast staffer Megan Graham consistently encountered the same issue: She couldn't find products she needed for her curly hair in travel sizes.
Graham often resorted to buying cheap, unreliable plastic containers from Duane Reade to store her Miss Jessie's or DevaCurl products. "I had many different iterations of tape it shut, put it in a plastic bag, throw it in another bag, just so it wouldn't leak all over my luggage," she says. "Most of the time, of course, it would or the travel container would be a 1-oz. size, and I need a lot more conditioner than that for even a two-day trip." Plus, when Graham returned home, she almost always wound up throwing the plastic containers away. She says, "I just thought, 'There has to be another way, there has to be a less wasteful, more sustainable way of doing this.'"
A decade after that thought popped into her head, Graham is launching Ries, a brand focused on reusability and convenience, with $18 The Essential, an airless pump bottle constructed from recycled plastic that holds up to 3.4 ounces, the maximum amount of liquids, gels, pastes and creams allowed by the Transportation Security Administration for airplane carry-ons. Although Graham initially conceived Ries as a solution to her curly hair product woes, its airless pump bottle stows a wide range of beauty products from body washes to face moisturizers. Each Ries bottle comes pre-debossed with seven labels: Hair, body, face, SPF, shampoo, conditioner and fill in the blank for everything else.
"I want to redefine the relationship between beauty and travel, and give people the freedom of having your unique beauty routine while you're traveling," says Graham, noting that most people are creatures of habit like her and prefer to bring old faithfuls on trips. "You shouldn't have to sacrifice what you're bringing."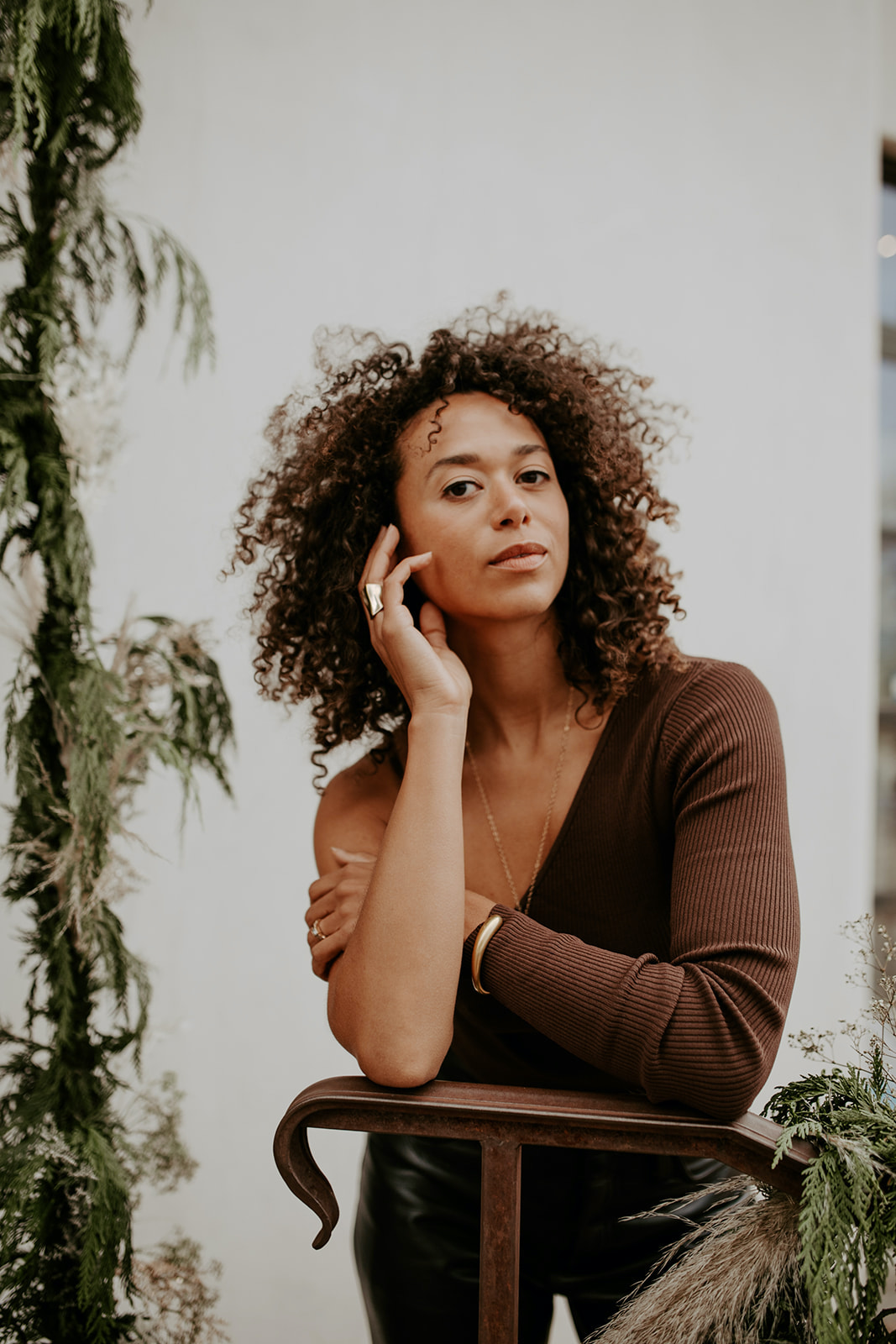 Graham spent three years developing Ries. With help from Novi, a marketplace that recently received $40 million in funding linking brands with eco-conscious packaging materials and ingredients, she consulted with dozens of raw material experts and suppliers before landing on the recycled plastic she uses in her brand's bottle. "Some widely available materials wouldn't work for our needs from a practicality perspective," she says. "Silicone isn't compatible with many hair products. Aluminum and glass are too heavy or easily damaged during travel."
Graham points out that recycled plastic is approved by the Food and Drug Administration in the United States, and safe for products intended for skin and hair application. She says, "The beauty industry has a real plastic problem, and so how do we make existing materials and upcycle those without putting any other virgin plastic back our into the world?" Graham is currently testing material alternatives for products slated for a summer release.
Graham connected with Novi co-founder Kimberly Shenk through Sephora's Accelerate program last year. From a packaging perspective, Shenk believes Ries' positioning is spot on. She says, "I think the future is getting into more post-consumer recycled materials and really leveraging that from a circularity perspective."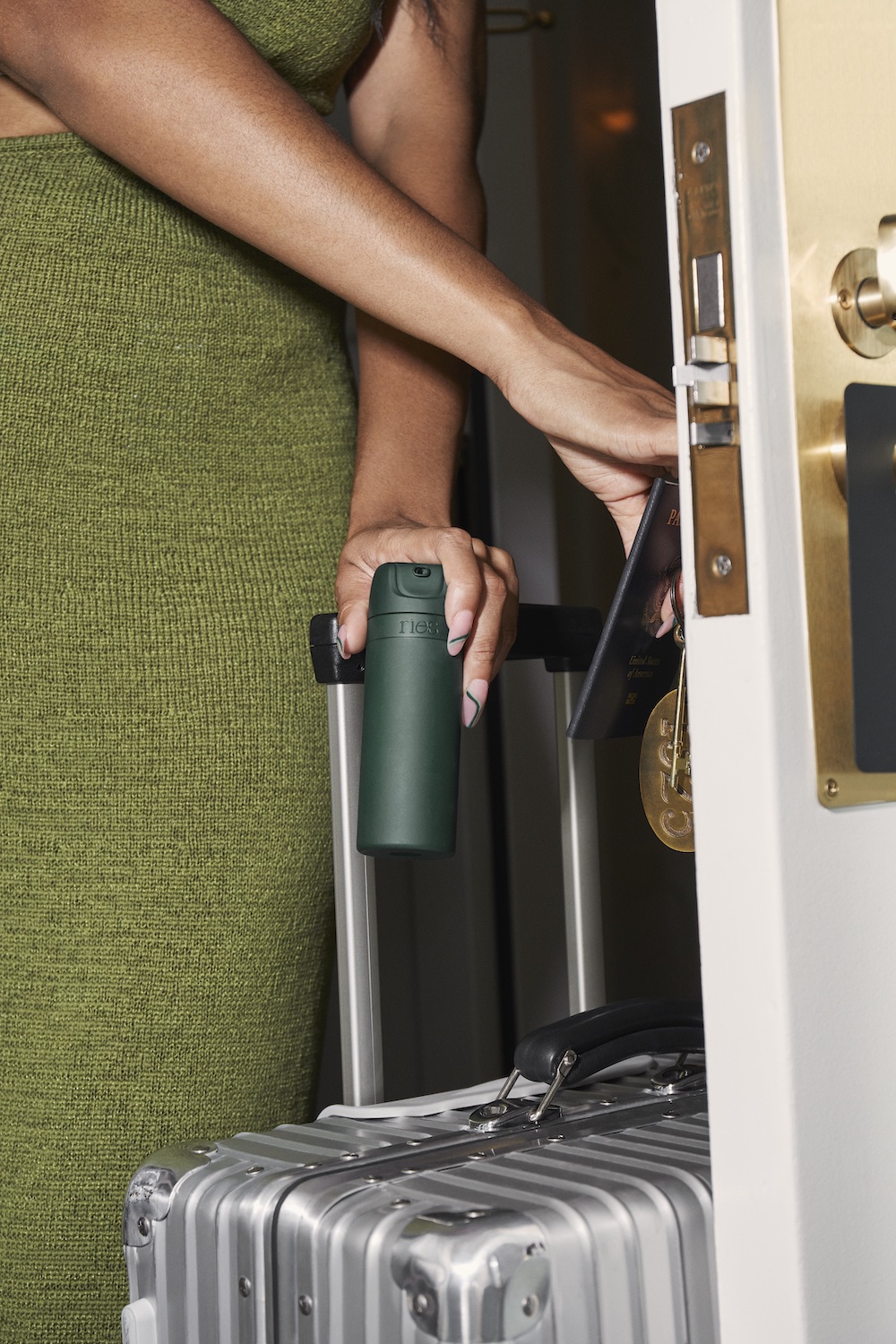 The visibility of the Sephora Accelerate program assisted Ries in raising a funding round that Graham describes as "small, but not insignificant" from friends, family and angel investors. Novi then helped in enabling Ries to make its first purchase order. "For a small brand solo founder with no existing sales, that was monumental for us to have that access to cash flow," says Graham.
Ries' inaugural The Essential product is scheduled to hit Sephora shelves in May. Palette by Pak and Cadence are other brands that have entered the market to provide stylish and sustainable beauty containers, but neither is available at a major retailer. "We're really breaking the category for Sephora, and it's really exciting to see," says Graham. "We were the only empty bottle in the Accelerate program, and so I think Sephora being so future-minded and picking up a brand that's all about sustainable packaging is what makes this partnership so unique and forward-thinking."