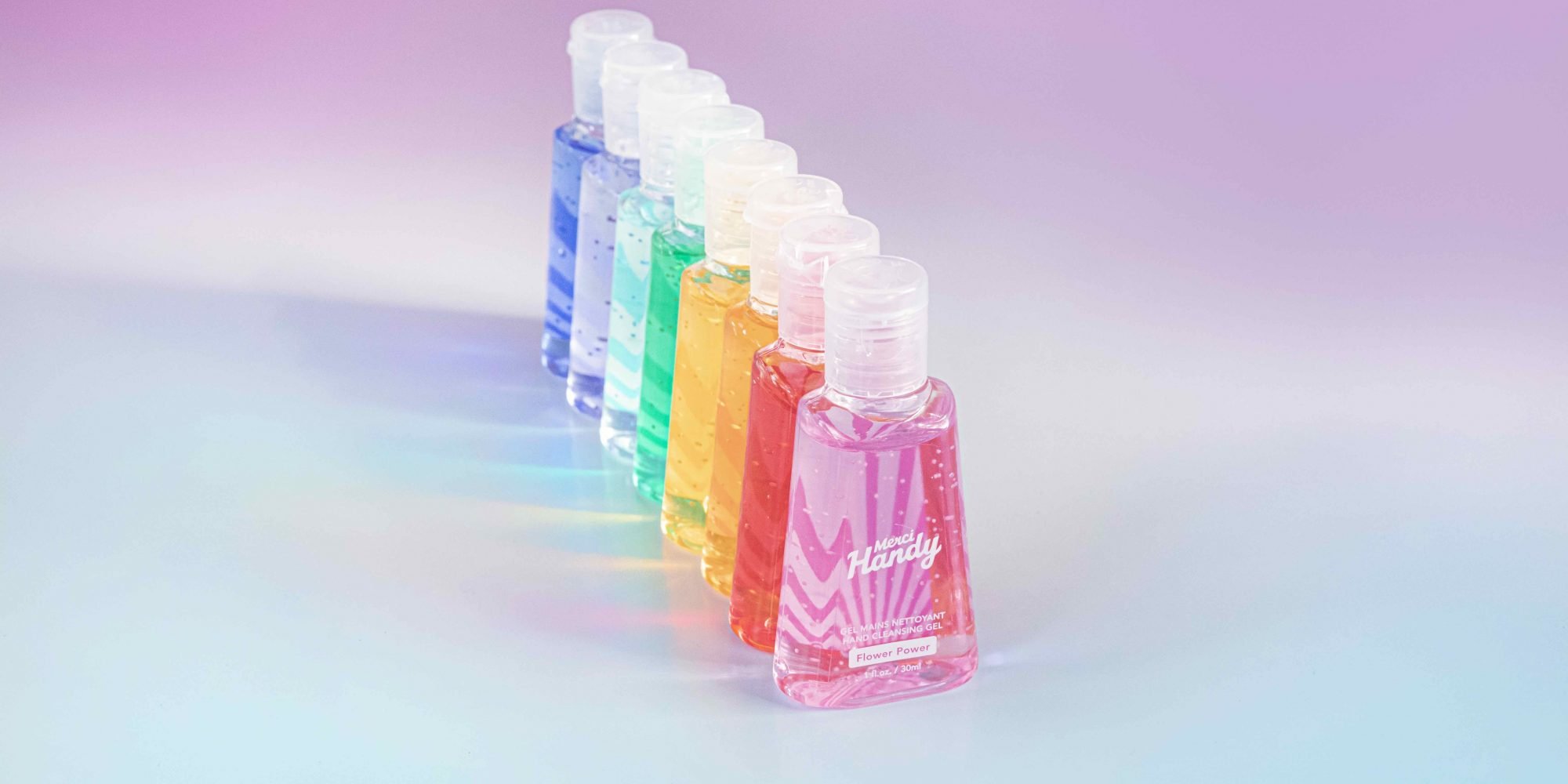 Experiencing A Current Surge, Indie Hand Sanitizer Brands Take A Long-Term Perspective
The global march of the coronavirus has fearful consumers frantically snapping up hand sanitizers at offline and online retailers.
COVID-19 has impacted at least 108 countries around the world, infecting more than 153,000 people and resulting in 5,789 deaths, according to data from Johns Hopkins Whiting School of Engineering. The Centers for Disease Control and Prevention recommends washing hands with soap and water for germ reduction to stem the virus's spread, but suggests the use of hand sanitizer with a minimum of 60% alcohol if soap and water isn't accessible.
As of last week, hand sanitizer sales skyrocketed 313% from the like period a year ago, per MarketWatch. Data science firm Spate has monitored digital searches for hand sanitizer leaping 175% since January and 275% since last year. ProPublica documented prices tracked by Keepa showing Purell Hand Sanitizing Wipes were selling for $199.99 on Wednesday night, up from $79.99 earlier in the day and $11.88 in January. On Sunday, Amazon was wiped clean of stocks of the wipes. The New York Times detailed the e-tail giant has pulled thousands of hand sanitizer listings for price gouging. 
With Purrell availability sparse, hand sanitizer shoppers are turning to alternative sources, and upstart competitors are attracting consideration they may have not received in the absence of COVID-19. President Tom Feegel revealed unit sales at EO Products' personal care brand Everyone shot up 1,300% last week from the week before. Across EO and Everyone, the two brands under the San Rafael, Calif.-based company's umbrella, unit sales rose 1,000% during the same stretch. EO Products' merchandise is sold at Walmart, Target, Walgreens and Amazon, among several retailers.
"With the uptick in demand, we have moved several lines over to run more sanitizer to try and meet demand. That is one of the advantages of being a private manufacturer. We can respond in real time, while never compromising on quality," said Feegel, noting EO Products has escalated the manufacturing capacity by 150% at its domestic production facility since last year. He adds, "We are closely monitoring and discussing how to continue ramping capacity multiple times a day." The company has also seized the opportunity to strike a deal with Lyft, and 2,000 units of its Everyone Hand Sanitizer Spray are being dispersed to Lyft drivers in 10 major cities, followed by a bigger delivery of 9,000 units later this month.
Paris-based Merci Handy's European business in Sephora has roughly doubled due to the coronavirus. On Thursday, co-founder Louis Marty checked three of the retailer's locations near his home in the city, and they'd been cleared of Merci Handy's hand sanitizers. In France, its supply of hand sanitizers has been quickly diminishing on its website. Marty said, "Our e-commerce is booming. People are scared right now. They are afraid to go outside. So, there is a booming of e-commerce because of the fear." In the United States, Merci Handy's retail network includes American Eagle Outfitters, Free People and C.O. Bigelow.
At New York-based direct-to-consumer specialist Public Goods, CEO and founder Morgan Hirsch reported last Thursday that online sales have doubled. "For some products, it's increased a lot more than that," he said. "For hand sanitizer, for example, we had six-month of inventory based on prior forecasts. Now, it looks like we'll sell out this week. We're committed to keeping the price the same—it's $2—but might limit the number of units because people are buying it in bulk. We're working to get more supply fast."
"When the product is good and the price is good, you will have retention, and people will buy again."
In a single month, budding Miami-based brand Touchland racked up $250,000 in hand sanitizer sales via its site. On some days, it sold $40,000 worth of hand sanitizers. In the last month, founder Andrea Lisbona shared its business has climbed 1,000%. Currently, Touchland is out of stock on its site and has set up a pre-order program to allow it to get a handle on demand as it intensifies production, and it's amassed in excess of 10,000 pre-orders. The brand has a partnership with Zobele, a manufacturer that works with Procter & Gamble and Unilever, and it's running at full capacity in a Mexican production facility to tackle the hand sanitizer rush. Touchland is sold at Ulta Beauty, Revolve, Urban Outfitters, Riley Rose, Amazon and Bloomingdale's. On top of its consumer products, Touchland has a business-to-business offering that's growing at WeWork, Joe & The Juice and other businesses. Since its founding in 2018, the brand is closing in on $3 million in sales.
Lisbona is highly sensitive to the anxiety surrounding the coronavirus and the loss of life it's caused. In advance of starting Touchland a year and a half ago, she distributed hand sanitizers. She contemplated starting the brand in 2010, but she opted to hold off until the swine flu pandemic that was happening back then ended. "I'm not the business person who tries to profit off of a tragic or difficult situation," said Lisbona. From the swine flu experience, she observed how profiting off an epidemic isn't a sustainable proposition. Lisbona said, "We saw companies that mushroomed and, since they didn't care about creating a brand and thinking long-term, the moment the swine flu was over, they were over."
Companies interested in sticking around post-coronavirus are trying to ward off price gauging, and communicate accurately and legally about their products. Touchland has restricted purchases on its site to $400 and below to prevent people from reselling large amounts of its hand sanitizers at exorbitant prices. In the wake of the coronavirus outbreak, Merci Handy hasn't boosted the prices it's charging retailers and consumers. "At pharmacies in France and the U.K., they are doubling and tripling the prices. You can find a 100-ml. hand sanitizer for 42 [euros]. It's crazy," said Marty. "We don't want to work with retailers and marketplaces that do that."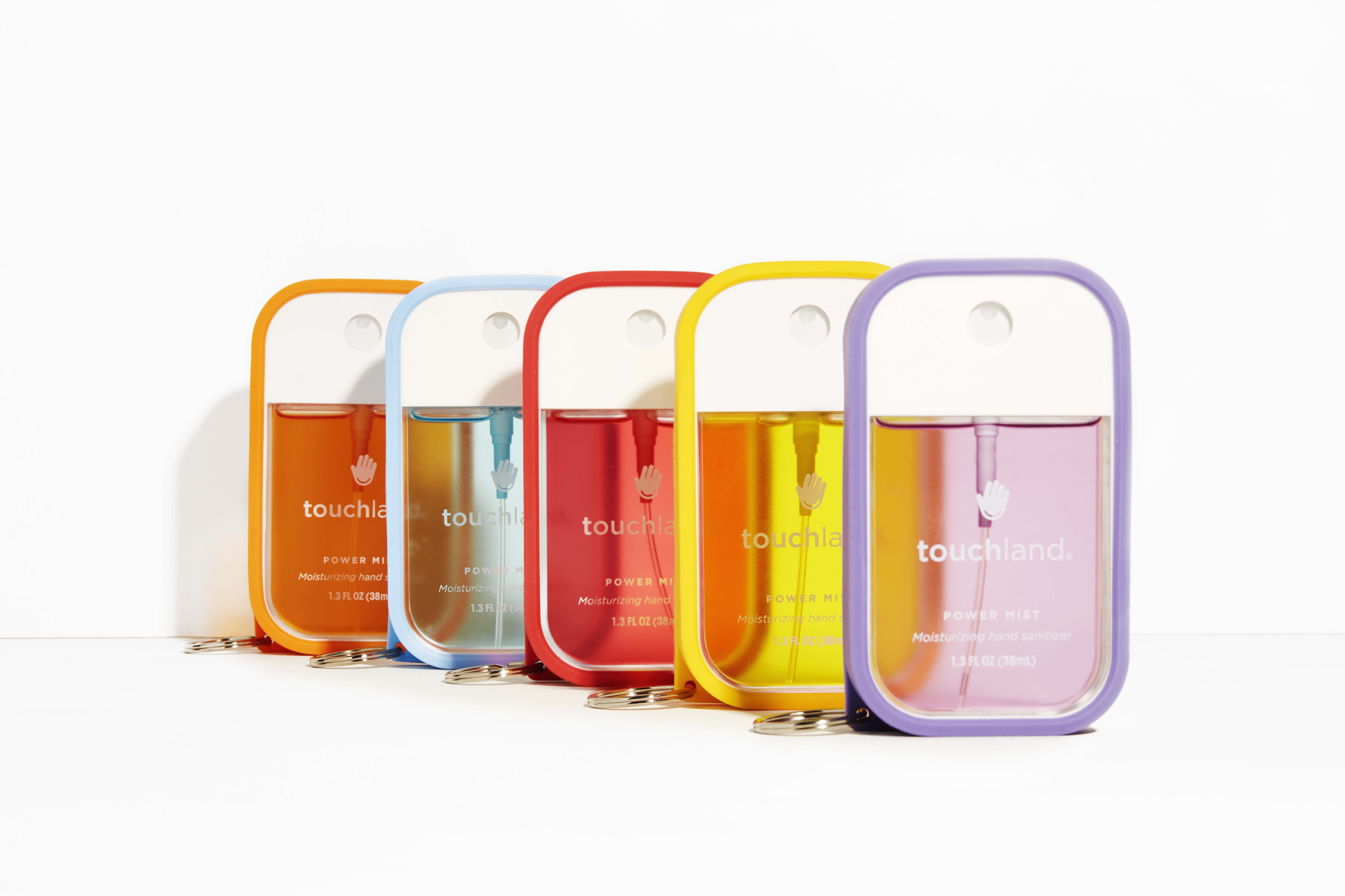 In January, Marty estimated he fielded over 100 requests from retailers in Asia searching for hand sanitizers to carry. He said, "We didn't make these kinds of sales because of [protecting the] brand. We decided to say no and stay focused on our loyal [retail] customers." Marty emphasizes, "When the product is good and the price is good, you will have retention, and people will buy again."
With consumers terrified, they're vulnerable to unsubstantiated marketing assertions—and those assertions are mounting. Last month, the U.S. Food and Drug Administration warned Purrell owner GOJO Industries that it was making prohibited medical claims in language describing its hand sanitizer. Many Purrell rivals in the hand sanitizer segment are being careful not to run afoul of the FDA. In a recent Instagram post, Dr. Bronner's reiterated the CDC recommendations by stating, "The best defense against the spread of germs & viruses is to frequently wash your hands with soap & water for 20 seconds."
At Touchland, Lisbona said, "We are trying to do our best not to say anything to accelerate sales by mentioning the coronavirus. People ask us all the time, 'Does it stop coronavirus?' We always tell them the truth, that it doesn't, and that the best way to clean your hands is with hand washing, and that they should be using hand sanitizers with 60% alcohol or more." Talking about the importance of truthful messaging, she said, "It takes a lifetime to gain trust and one second to lose it."
Lisbona believes that hand sanitizer brands winning over consumers today could stand to gain after the coronavirus ebbs. She thinks consumers will be changed indefinitely by the germ-fighting practices they're adopting. "Out of all this badness, people are realizing that, when you're a kid and they tell you to wash your hands, it's for a reason," said Lisbona. "We are trying to improve habits with better solutions."
KEY TAKEAWAYS
With Purrell availability sparse, hand sanitizer shoppers are turning to alternative sources, and upstart competitors are attracting consideration they may have not received in the absence of COVID-19.
As of last week, hand sanitizer sales skyrocketed 313% from the like period a year ago, per MarketWatch. Hand sanitizer brand Merci Handy's sales have doubled in the Sephora stores that sell it in Europe. Last week, EO Products' unit sales jumped 1,000% across its two brands, EO and Everyone. In the last month, Touchland's hand sanitizer sales have jumped 1,000%.
Retailers and brands are increasing hand sanitizer prices as demand for hand sanitizer rises. It's not uncommon to find hand sanitizers priced at double or triple their suggested retail price. A number of indie brands selling hand sanitizers are holding prices constant—Public Goods, for example, is keeping its hand sanitizer at $2—in efforts to get their hand sanitizers out to consumers without gauging them.
The U.S. Food and Drug Administration has warned hand sanitizer market leader Purrell against making medical claims in its descriptions of hand sanitizers. Indie brands interviewed by Beauty Independent are conscious of federal regulations concerning claims and careful about the marketing messages they're putting out about their hand sanitizers.
The hand sanitizer segment, growing even before COVID-19, could stand to benefit long-term as people change their hygiene practices as a result of the virus. Indie brands believe that, if they win over consumers with trustworthy customer service and good products during the coronavirus crisis, they can keep them after the illness ebbs.