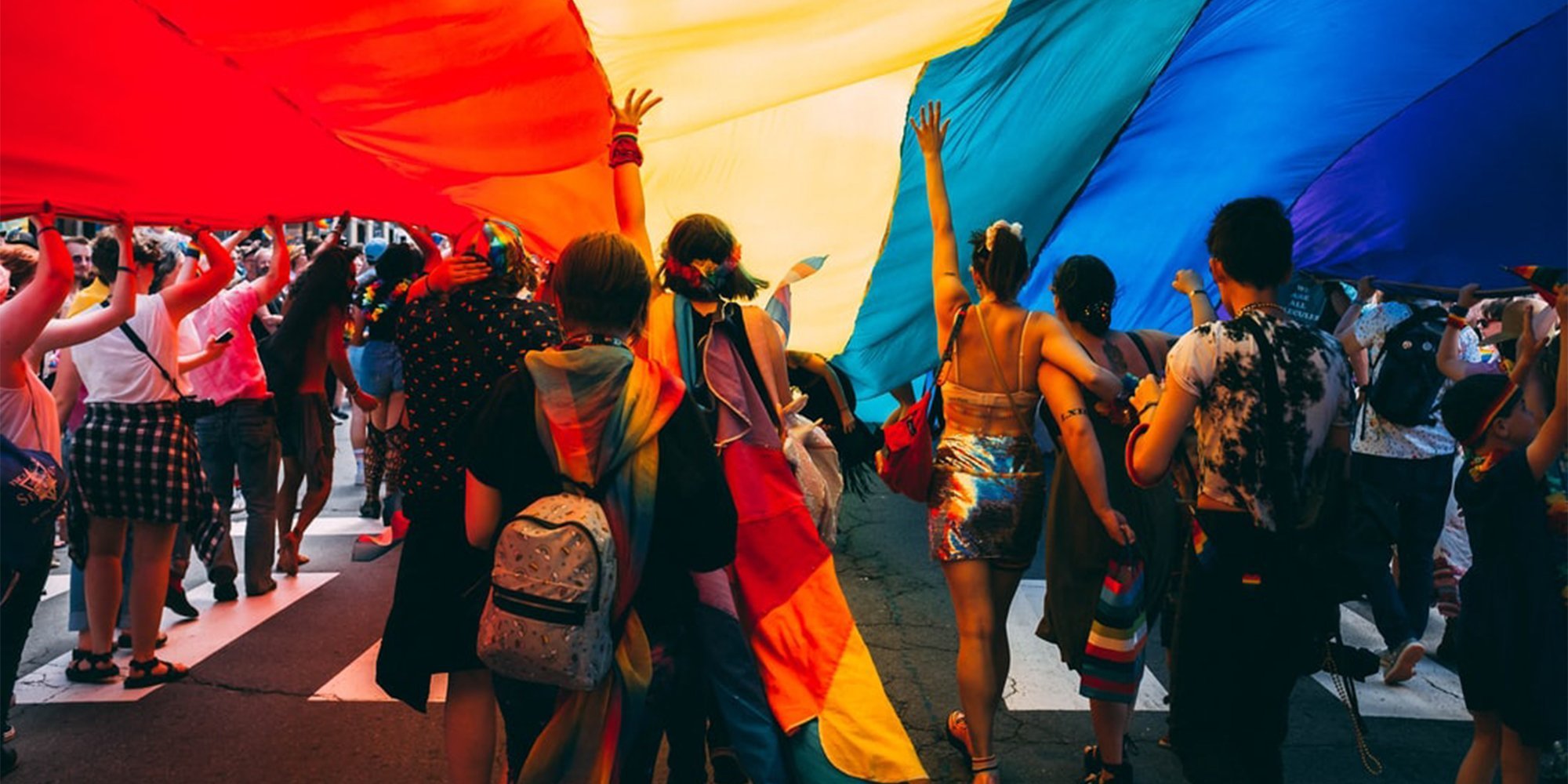 From Facebook Boycotts To Brand Collaborations, Here's The Social Media News That Piqued Our Interest This Week
Social media is an imperfect mirror of society, but it's somewhat of a mirror nonetheless. Recently, it's reflecting a strong push for accountability. Communicating through posts and hashtags, consumers are airing grievances, boycotting brands and canceling people. Brands are boycotting social media platforms and pledging to improve their practices. Whether the social media activism will lead to offline changes is unclear. For now, there's a ton of noise. To cut through it, we singled out five trending topics we think you should know about.
1. #StopHateForProfit
As people around the world increasingly join the fight for civil rights, Facebook is yet again coming under fire. This time, it's for not doing enough to stop hate speech and the spread of false information. American companies such as Patagonia, REI, Ben & Jerry's and Eddie Bauer are supporting the #StopHateforProfit campaign and ceasing Facebook advertising. A coalition of nonprofit organizations consisting of Color Of Change, NAACP, ADL, Sleeping Giants, Free Press, and Common Sense Media initiated the campaign. They're asking businesses to not spend on Facebook advertising in July to take a stand for freedom, justice and equality.
On its website, Color of Change explains, "From the monetization of hate speech to discrimination in their algorithms to the proliferation of voter suppression to the silencing of Black voices, Facebook has refused to take responsibility for hate, bias, and discrimination growing on their platforms. And what has allowed Facebook to continue racist practices is the $70B of revenue from corporations every year. Companies have a choice to make about whether they want their businesses featured on Facebook's platforms side-by-side with racist attacks on Black people." Learn more via Forbes here.

2. Brand Collaborations 
Have little to no digital advertising budget, but still looking to grow your e-commerce business? Brand collaborations can be an effective strategy. Social media marketing specialist Later spoke with Jessica Ruhfus, founder and CEO of Collabosaurus, a matchmaking tool for brands looking to collaborate, to share her industry insights on brand collaborations, including that they can be up to 25 times less expensive than digital advertising. She touts well-executed brand collaborations grow customer bases, generate buzz and content, and boost revenue. To illustrate her points, Ruhfus provides several examples from the beauty space like coffee brand Alfred's tie-in with Kylie Cosmetics and Coola's partnership with Sugarfina. Read more here to inform your collaborations.

3. #BrandsGetReal
Published in November, Sprout Social's blog piece #BrandsGetReal: Brands Creating Change in the Conscious Consumer Era still rings true today. The social media management firm surveyed more than 1,700 U.S. consumers to determine when and why they want brands to speak out on social media, and how brands can make a difference using their channels. The survey discovered consumers don't want brands to stay silent. In fact, 70% of them believe it's important for brands to express their opinions on social and political matters. Check out Sprout Social's findings to cultivate social media communications attuned to contemporary preferences.

4. The Significance Of Unfollowing  
In a Fast Company article, writer Alex Gray details Sprout Social data showing consumers will unfollow brands for a myriad of reasons, including poor customer service and merchandise, uninteresting content, corporate scandals, privacy concerns, ad bombardment and negative press. Unfollows shouldn't be ignored because, according to Sprout Social, followers are avid buyers. The firm finds about 80% of consumers will purchase from a brand they follow on social media and 75% will increase spending with that brand. Learn more via Fast Company here.

5. Virtual Pride Month
The pandemic hasn't stopped Pride Month—it's just moved the parades to digital venues. The New York Times has compiled information on Pride events to put on your calendar. Social media platforms are also getting involved. Instagram has rolled out new features, including Pride stickers and a well-being guide for the LGBTQ community. TikTok unveiled a program to support LGBTQ creators on its platform. Pinterest brought back rainbow search queries and shared data on pride-related searches to emphasize it's a key destination for the LGBTQ community. There are a few days left to celebrate and start a conversation before Pride Month ends. Social media software company Khoros shares tips for creating a genuine and impactful Pride Month campaign, including highlighting internal stories. Click here to learn more.