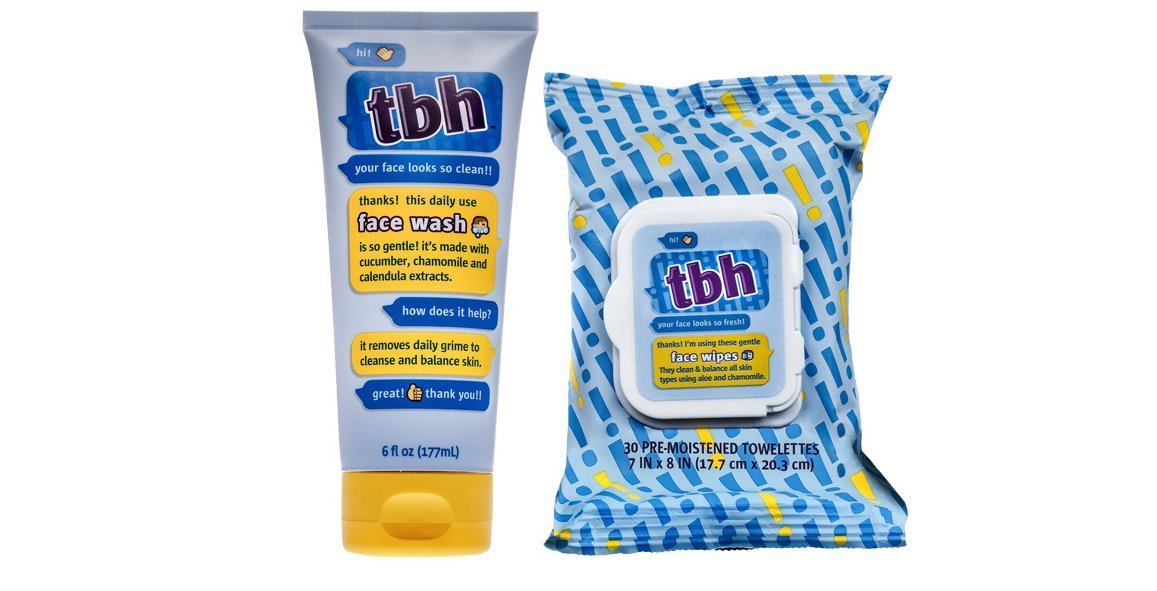 From The Maker Of Fairy Tales Hair Care, New Brand TBH Handles Preteen Body Odor, Oily Hair And Pimples
When Risa Barash started Fairy Tales Hair Care with her husband Robert in 1999, their children Jack and Ava weren't born yet. In the two decades since its launch, the couple's kids' brand and their now-teenaged children have matured considerably.
"About two years ago, I realized my kids were really growing up," says Barash. "One day, my son came downstairs, and his hair was greasy. I said, 'Jack, I told you to wash your hair last night.' He said, 'Mom, I did.' I recognized that puberty was kicking in, and he needed ingredients that could help dry the oil on his scalp."
The search for ingredients to tame the oil slick that was her son's head led Barash to create TBH, a haircare, skincare and body care brand for tweens and teens. She discovered nettle, cedar bark and sage could curb sebum, and put them in its shampoo, an early bestseller. Barash rounded out the Fairy Tales subsidiary's selection with eight additional essentials for the adolescent and pre-adolescent set, including Gentle Gel Face Cleanser, Spot Foam Face Wash, Body Wash, Deodorant and Spot Wash Wipes, a product to fight the pimples beginning to erupt around Jack's nose.
"It's for the next generation of the Fairy Tales' customer," she says. "After 20 years of Fairy Tales, a lot of these kids have grown up. We built the TBH database out of the Fairy Tales' customer database and are growing it from there. We went out to our Fairy Tales' customers first to give them a sneak preview via e-mail, and the response was phenomenal. The Fairy Tales' fans have become TBH fans, which is really great."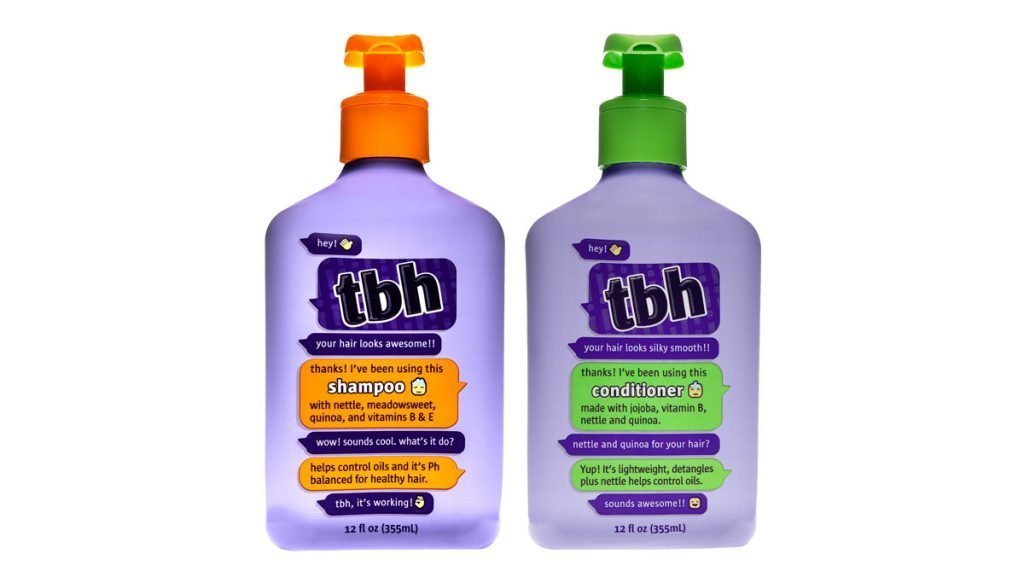 TBH went live online in January, and it's experienced monthly sales increases averaging 20% to date. In its initial year available to consumers, Barash forecasts the brand will cross $1 million in revenue. Outside of its own website, TBH is available on Amazon, but its site is responsible for a majority of its sales. Nearly 70% of customers have repurchased TBH products on the site.
Teen and tween personal care is a tricky endeavor. Brands have to appeal to both parents forking over for products and their kids. Barash explains, "The hard part about this market is you want the children to have something fun that they like and that's age-appropriate, and you also want the good ingredients that you know mothers are looking for." TBH's unisex packaging is designed to address the preferences of kids and parents. It has bright colors and graphics that suggest texting, and highlights natural ingredients such as quinoa, jojoba and meadowsweet.
"It's for the next generation of the Fairy Tales' customer. After 20 years of Fairy Tales, a lot of these kids have grown up."
Pricing can be problematic as well. Parents aren't typically willing to spend sizable sums on products for their sons and daughters. TBH retails its products for less than $10 each. Moms and dads "are just not going to spend a lot of money. You don't know if your kids are going to like it or use it, and it's expensive to raise kids today. I was very adamant that we would do the best we could on pricing," says Barash, stressing, "Good-for-you ingredients shouldn't be too expensive."
The deodorant and spot wipes, which contain .5% salicylic acid, a lower percentage than most acne products aimed at teens and tweens, have been gateway products for TBH. With Barash's daughter Ava as a tester, TBH went through eight deodorant formulations before landing on an aluminum-free mix of arrowroot, coconut oil, baking soda, charcoal powder, candelilla wax and murumuru seed butter, among other ingredients, to squelch pubescent and pre-pubescent stench. Along with her role as deodorant guinea pig, Ava chipped in expertise to help name TBH. Barash had originally planned to name the brand FYI.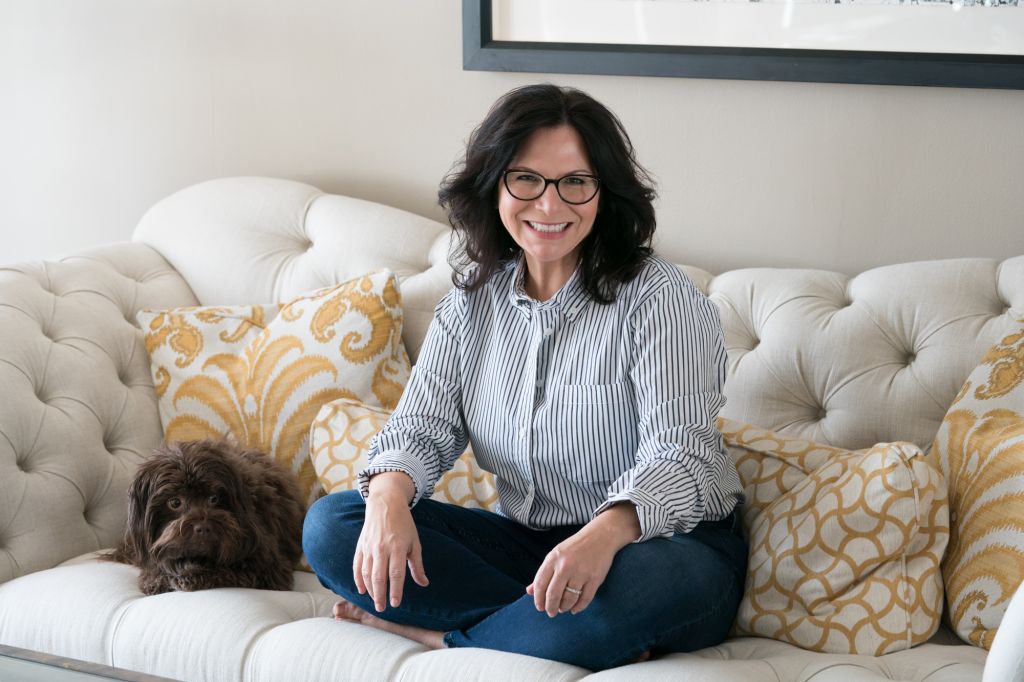 "We wanted it to be youthful and fun, and everyone is using acronyms. Because of a trademark issue, we couldn't get FYI. I talk to my kids about my business at dinner. My 15-year-old Ava—she was 13 or 14 at the time—said, 'What is FYI? Do you mean TBH?' We couldn't believe that no one had trademarked it in personal care," she recounts. "It was such a lesson in marketing. If you are marketing to kids, talk to kids." For those not talking to kids, TBH stands for "to be honest."
As it ramps up marketing, TBH is engaging with its target audience in venues and with activities it gravitates toward. For example, the brand noticed cheerleaders following it on Instagram. So, it will sponsor cheerleader competitions. Barash is open to trying different outreach efforts to boost awareness of TBH. Not every initiative has to produce instant results because Fairy Tales supports TBH's parent company. The predecessor brand's revenues have been advancing at a 35% annual pace recently, and it's second only to Suave Kids in its category at mass retail in terms of sales. Fairy Tales is carried by Target, Walmart, CVS, Ulta Beauty, Wegmans, Hy-Vee and many more stores.
"My attitude with TBH is that it's a line. You either take it all or don't take it. I can do that now because I know that direct-to-consumer works, and I'm not looking to sell the business in three years for hundreds of millions of dollars."
Discussing TBH's marketing, Barash says, "I didn't want to go crazy. We have not taken on any investor money. It's self-funded, and we are dipping our toes in the water in the direct-to-consumer world. We have had a lot of kid influencers that love the brand. Our Instagram is filled with kids that love it. Because Fairy Tales is a successful business, I don't need to pour millions of dollars into TBH right now. I can experiment to see what works and doesn't work. I have that luxury, and I'm using it."
TBH is weighing its retail options. Barash is bullish on it entering stores, but she's being highly selective about the distribution partners the brand takes on. With Fairy Tales, she shares it was easy to place top performer Rosemary Repel on shelves, but she struggled to convince retailers to pick up the rest of its product portfolio. To avoid similar difficulties, Barash is interested in retailers committing to TBH's full assortment.
"My attitude with TBH is that it's a line. You either take it all or don't take it. I can do that now because I know that direct-to-consumer works, and I'm not looking to sell the business in three years for hundreds of millions of dollars. This is my baby. So, I'm going to grow it as I see fit," she says. "I want the right partner in retail or I'm not going to go there right now."