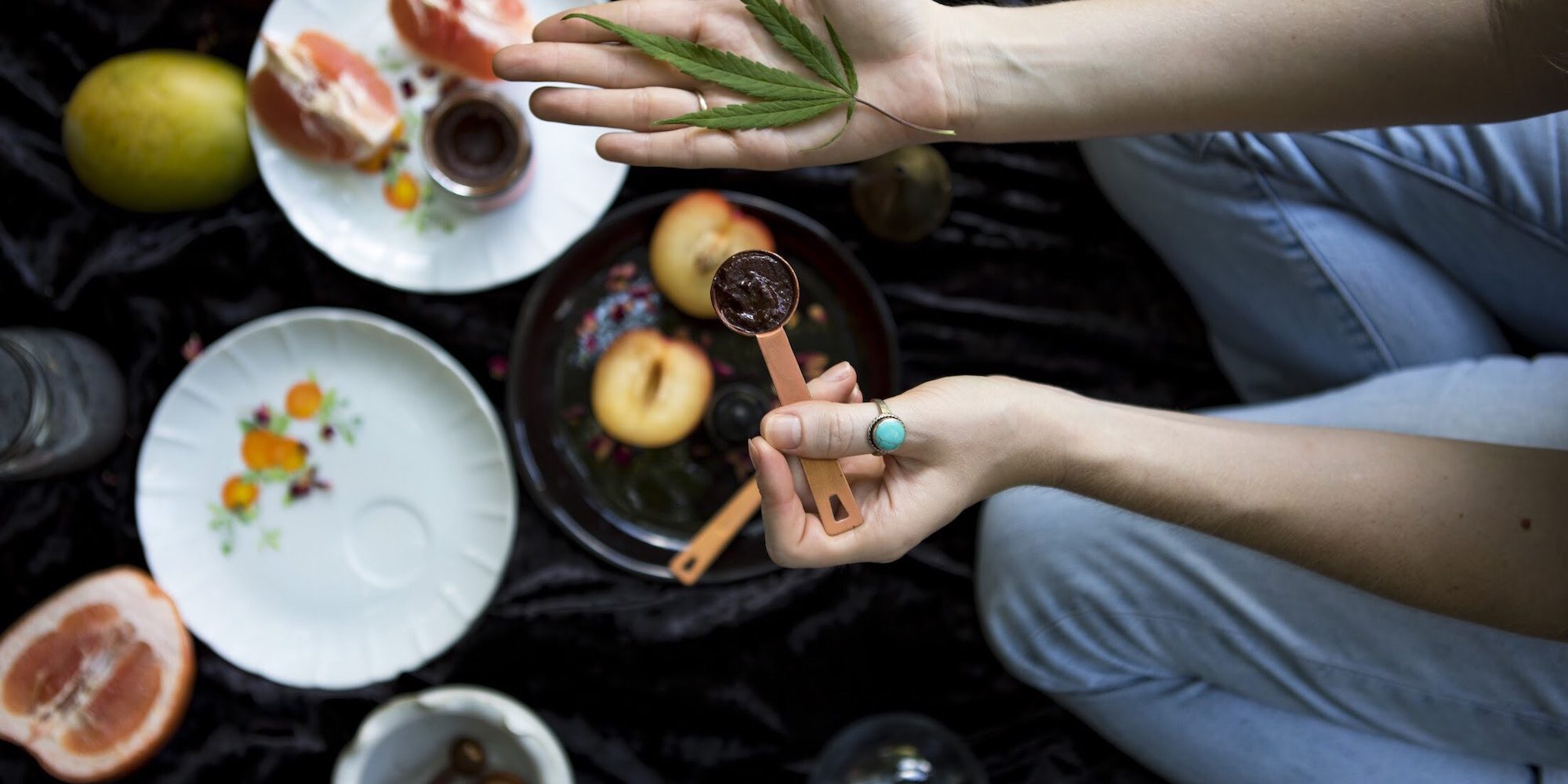 What The Passage Of The Farm Bill Means (And Doesn't Mean) For CBD Beauty And Wellness Brands
There was a significant development in beauty's biggest cause célèbre this week: Congress passed the Farm Bill proposing hemp legalization.
If the President signs the legislation, hemp and products with ingredients like CBD made from hemp plants will go from being classified as controlled substances to agricultural commodities federally permissible in all 50 states. Trump is expected to sign the Farm Bill next week. 
The passage was met with excitement in the beauty and wellness segment. Brand founders formulating with CBD cheered it as leveling the commerce playing field after facing uphill battles selling their products online and offline with payment processors and stores steering clear of CBD out of fear of crossing into illegal territory. 
"It will greatly make an impact on how we're experiencing hemp-sourced CBD products from a brick- and-mortar and e-commerce standpoint," says Laura White, founder of Soul Addict, maker of CBD-infused elixirs and Cacao Hemp Butter. "Right now, I believe retailers see the positives of carrying such products, but are afraid of unforeseen implications doing business with an entire new wave of wellness. The Farm Bill will lift any vague language around CBD's legalities and will allow retailers to more openly begin supporting CBD brands they find appealing and helpful for their customers."
CBD proponents like White believe hemp's forthcoming legal status will allow them to bring the ingredient's benefits to exponentially more people. Those benefits remain largely unproven scientifically, but the increasing crowds of CBD converts provide anecdotal evidence. 
"The passage of the new Farm Bill will have a huge impact on the beauty and wellness space," says Megan Villa, creative director of hemp marketplace and content platform Svn Space. "It will clear up any legal gray areas that have existed in the past, and it will also help to create some sort of regulation in these spaces which does not currently exist: for example, labeling requirements. Big-box retail has been chomping at the bit to get into this space and, now, with it being removed from the controlled substances list, it will make it more legally sound for them to sell these types of products."
In particular, the Farm Bill is expected to ease CBD product e-commerce transactions. Federally-backed banks have often refused to authorize sales of CBD products because of hemp's drug classification.
"Passage of the 2018 Farm Bill is a major victory for the hemp industry," says David J. Bartone, a lawyer specializing in electronic commerce. "Besides eliminating any doubt about the legality of marketing hemp-related products, it clears the way for federally-regulated institutions such as banks and credit card processors to conduct business with merchants in the hemp product industry."
In addition, the legislation may supply hemp farmers greater access to capital and opportunities to obtain crop insurance. "Today changes everything," says Casey Georgeson, founder and creative director of Saint Jane Beauty, speaking Wednesday, when the House of Representatives approved the Farm Bill. "Now, I'm sure there is going to be a lot more players entering the market. There is a lot of hemp farmers around the country doing cartwheels right now."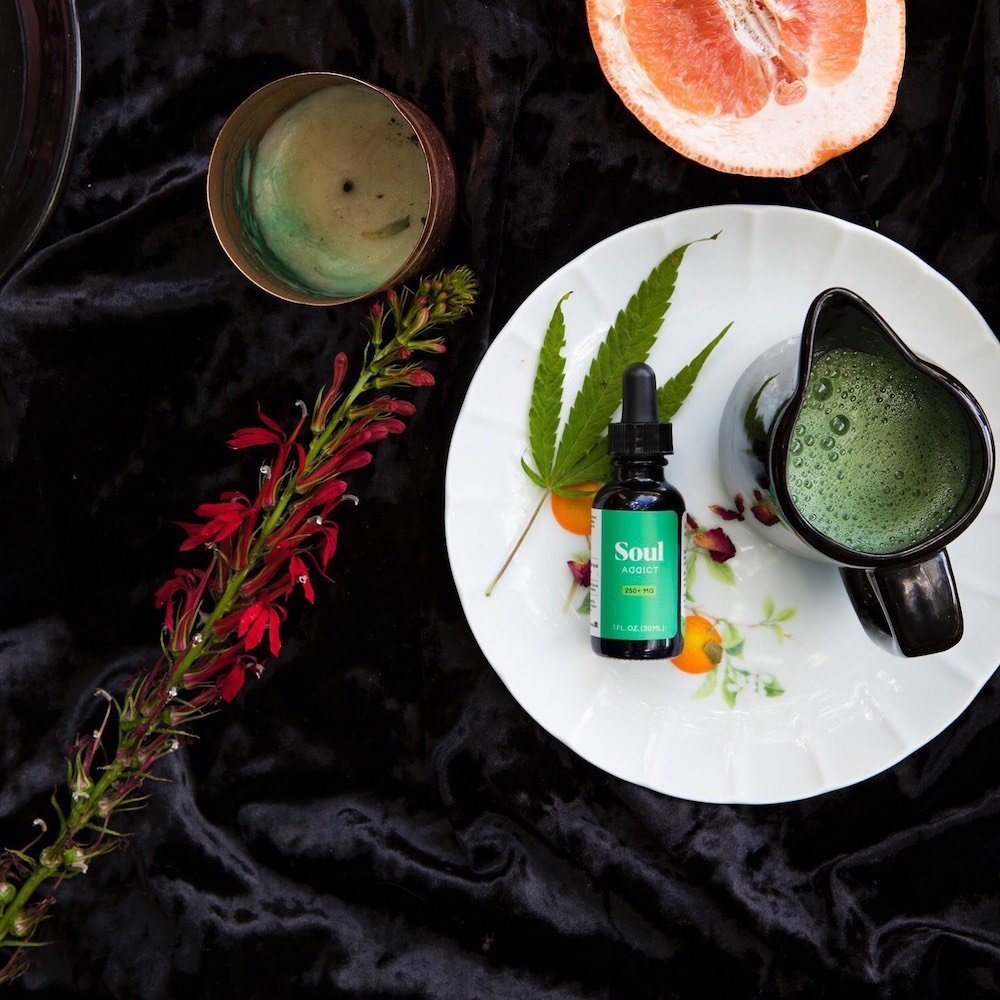 The news isn't a pot product panacea, though. CBD experts warn issues could possibly arise from a legal gray area that remains involving edible CBD products like oils, tinctures and gummies that have become wildly popular. The reason is the Farm Bill only impacts the U.S. Department of Agriculture and doesn't apply to the U.S. Food and Drug Administration, the regulatory body overseeing cosmetics and pharmaceuticals that continues to have the authority to regulate ingestible and topical products with hemp ingredients.
"Thus, the FDA's position regarding hemp-derived CBD will remain largely unaffected by the bill's passage," says Patrick Goggin, a senior attorney at Hoban Law Group who has been working in the industrial hemp industry for over 20 years. "That said, the bill's passage and hemp's wholesale withdrawal from the Controlled Substances Act should make the FDA more willing to allow hemp-derived CBD products in one form or another on retail shelves." 
Within the FDA, concern may persist over the safety of ingesting CBD oil. Some industry experts believe the concern stems from confusion about the psychoactivity of CBD.
"[It] comes from lack of clarity," says Kevin Wachs, founder of natural skincare and haircare company Earthly Body. "When people are educated to the fact that hemp CBDs, whether ingested or applied topically, contain zero levels of THC and, therefore, cannot get you high, the gray area becomes very black and white. I believe we will see this change take effect for ingestible CBD over time, as it has for topical CBD products."
Bartone argues that, ultimately, Americans' ability to purchase CBD products should be unrestricted. "In my opinion, any concerns that may be expressed by the FDA or similar state agencies should not affect the marketing and sale of hemp products, including CBD oil," he says. "The industry and the FDA should work together to ensure that those who use CBD for its perceived benefits should not be deprived of purchasing the product."
FDA thorniness aside, the Farm Bill is viewed as overwhelmingly positive for the $820 million U.S. hemp industry. White muses, "I have a feeling 2019 will be quite the year for cannabis as a whole and we're only scratching the surface of all the exciting things to come as our entire industry in the U.S.—from farmers to CBD products on shelves—begins to manifest something really unique and special in wellness and beauty."