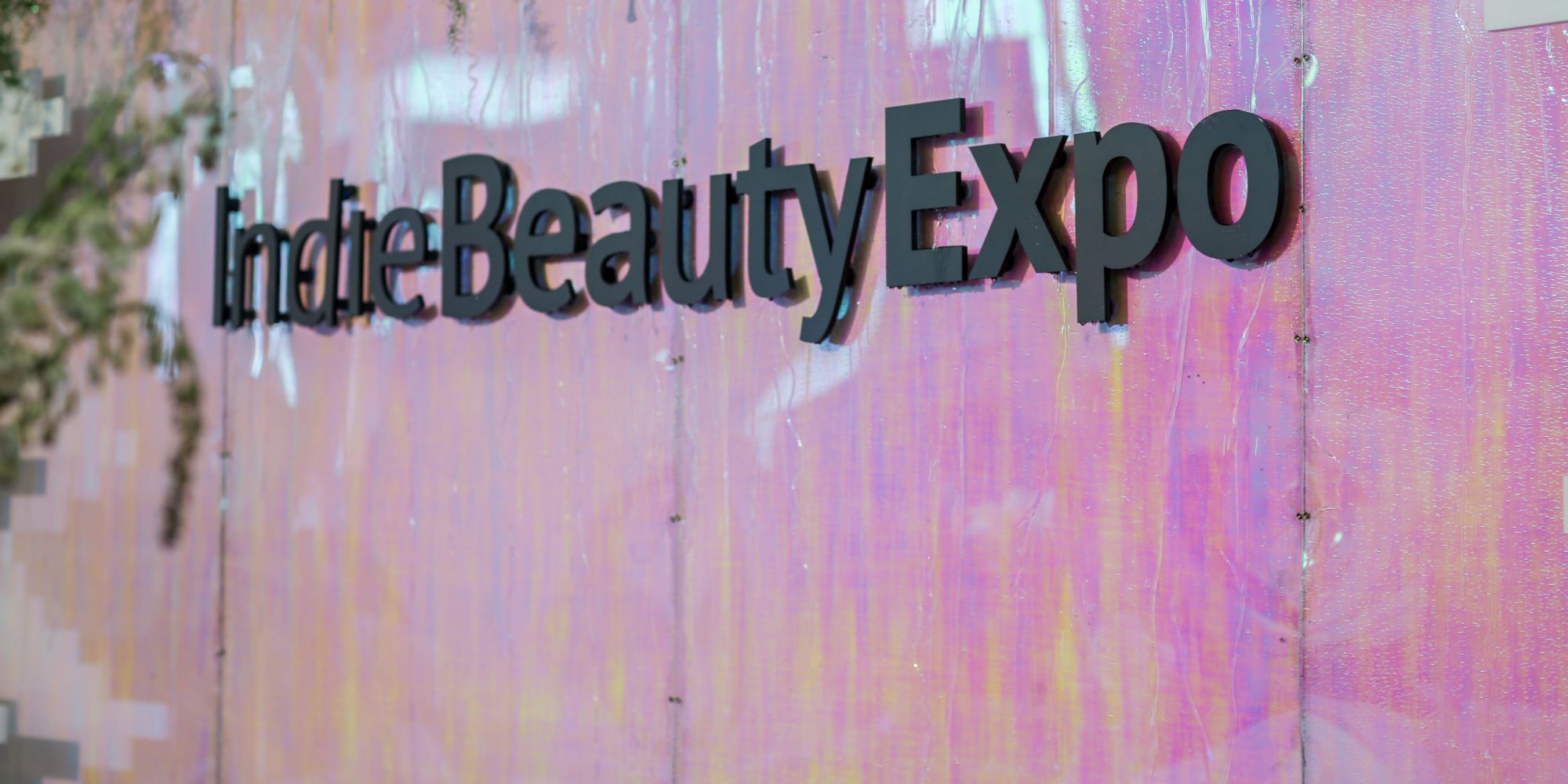 A First Look At Six Brands Launching At IBE NY 2019
The price of digital ads has
risen sharply in the last two years
, making an effective launch campaign costly for emerging brands. As beauty and wellness companies search for an impactful way to come to market, many are betting on Indie Beauty Expo. Of the 250 brands exhibiting at next week's New York edition of IBE at Pier 94, several will be making their debuts, choosing the two-day trade show attended by thousands of beauty editors, influencers and retail buyers as an auspicious occasion to introduce their lines to the industry at large. 
In the five years since its premiere, IBE's shows have become go-to destinations to discover beauty's newest brands and most nascent trends. Next week's exposition will be steeped in well-known trends like CBD-infused products and plant-based ingestibles as well as emerging movements like brands squarely targeted at gen Z. Beauty Independent has rounded up six promising beauty and wellness brands that will be at IBE NY 2019, including ones so fresh their websites aren't live.
I and I Botanicals. CBD bath and body care specialist I + I Botanicals launched in June with a trio of products: a facial serum, dry oil body mist and three-pack herbal bath tea sachet. The prices range from $29.99 to $69.99, and the products are available for sale on the company's website. The brand was founded by branding specialist Jennifer Culpepper, herbal expert and homeopath Selam Kelati, and Chanda Macias, a cell biologist and owner of medical cannabis dispensaries. 
Elina Skin. Elina Hsueh was inspired to launch her clean skincare line after suffering from stomach ulcers. To improve her health, Hseuh switched to a cleaner lifestyle of drinking raw juices, practicing yoga and depending upon clean beauty products. She shares, "I wanted to create a clean beauty skincare brand that was made with a nontoxic formula and was inspired by my clean living journey and, so, I decided to choose juice cleanses as my first line." Elina Skin has just launched with six stockkeeping units, five sheet masks and a box of the five masks. The individual masks retail for $6 and the box for $30.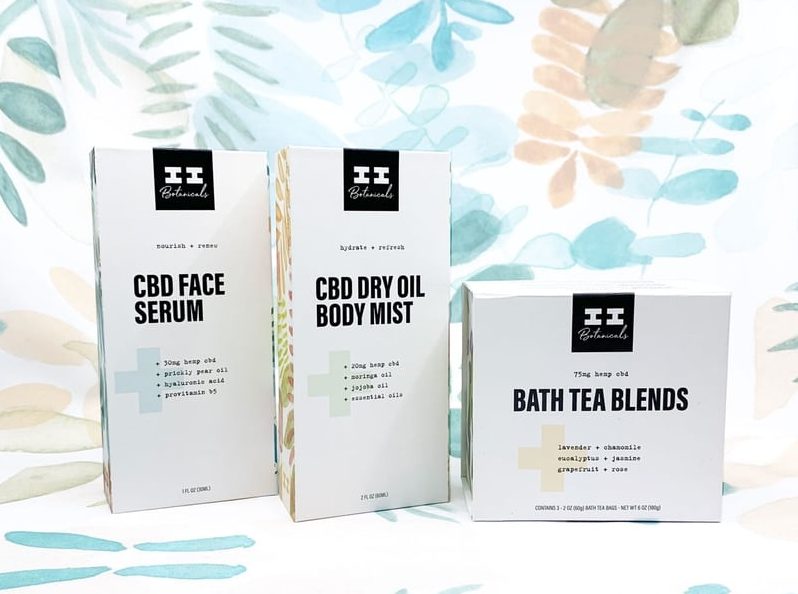 La La Leaf. Launching on Monday, La La Leaf is a premium CBD brand that will debut a four-product range that puts high doses of CBD in active botanical formulations. The pain-relieving sports gel Tru Athlete comes in a 50-ml. tube packed with 550 milligrams of CBD, white camphor bark oil, cinnamon leaf oil, juniper berry oil and ravensara oil. Tru Athlete will retail for $75 on La La Leaf's website.
Khiasi. Founder Sofia Garcia-Laning's struggles with gut issues and hormonal acne led her to develop ingestible brand Khiasi. The brand's first product aunch, the supplement Beauty Superfood, features biotin, prebiotics, probiotics, metabolism-boosting cayenne pepper and hibiscus as well as energy-boosting berries, spinach and ginger. A 30-day supply of 10-gram packets will be available for $49. The single-serving powder packets can be added to water, smoothies and acai bowls.
Biophile. Brooklyn-based skincare brand Biophile doesn't officially launch until fall, but IBE attendees will get to experience its first three creations from co-founders Grace Fooden and Alison Cutlan, the latter a scientist and beauty industry veteran who spent 18 years creating products for brands like Kiehl's and Naturopathica. "We harness the power of living systems to create supercharged skin care with a new level of sustainability and efficacy," says Fooden. "We build each formula around these proprietary biotic broths, and we've trademarked biotic broth. [The formulas] are incredibly nutrient-dense and supercharged to really work with the biology of your own skin."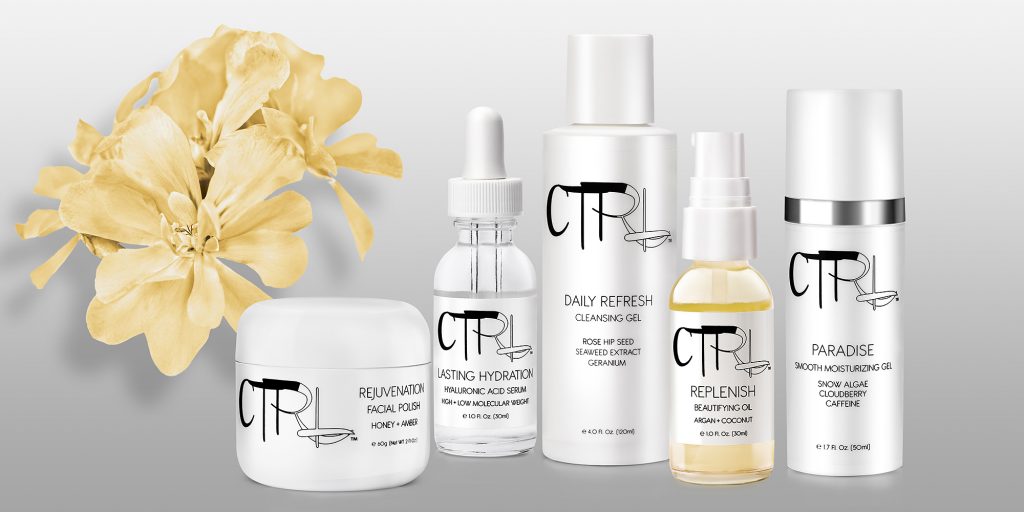 CTRL. Four years ago, designer Nina Steinberg plunked down $1,000 for six luxury skincare products that, after three months of slathering them on her face, did nothing for her skin. "It's very important to me, when I go out there doing design work, to look good, and I want to feel good, too. I said, 'I feel like I maybe could do something.' I looked for a lab to make products on my own," she says. "I tweaked and tweaked and tweaked the products, and each one is multifunctional."
The result of Steinberg's tweaking is unisex brand CTRL, which is starting with five products priced from $34 to $135: Daily Refresh Cleansing Gel, Paradise Smooth Moisturizing Gel, Rejuvenation Facial Polish, Replenish Beautifying Oil and Lasting Hydration, its hero serum formulated with pure water-soluble forms of high and low molecular weight hyaluronic acid. "I can take Lasting Hydration with me anywhere," says Maria Ashe, president of Beauty-Footprint LLC, a brand consultancy that works with CTRL. "It is my absolute go-to as the perfect serum and moisturizer." Steinberg and her husband Alan spent a six-figure sum to bring CTRL Cosmetics to life, and she has confident it can generate eight-figure annual turnover.
The brand is kicking off online, but prestige retailers are a goal for distribution. It's aimed at discerning consumers looking for a streamlined regimen that doesn't skimp on performance. "There are a lot of brands out there that make you use three, four, five or six products," says Steinberg. "With CTRL, you don't have to a whole lot of products. There aren't that many—there's five—and you don't have to use all five. You choose what works for your lifestyle. You are in control."