Five Buzzworthy Australian Brands To Put On Your Beauty Watch List
The Australian beauty scene has a reputation for brands brimming with native botanical ingredients harvested in pristine environments. That's something we Aussies—I'm a Sydney resident and former editor in chief of Harper's Bazaar Australia
—have
done well to date. However, it's not the only thing we do well. Beauty entrepreneurs here also cater to people with outdoor lifestyles exposed to high levels of UV rays in a country with one of the harshest climates on the planet.
We take our anti-aging very seriously. While we may claim to be fans of the less-is-more look, in reality, many of us have bathroom shelves bursting with advanced skincare solutions. But we want the results of our beauty products to reflect our interest in health and wellness through
dewy plump skin, understated makeup, polished brows and hydrated glossy hair. Every day, new brands delivering are popping up on social media demanding our attention, but we've done the hard work of editing the latest crop of home-grown buzzworthy brand to highlight five we believe can go the distance.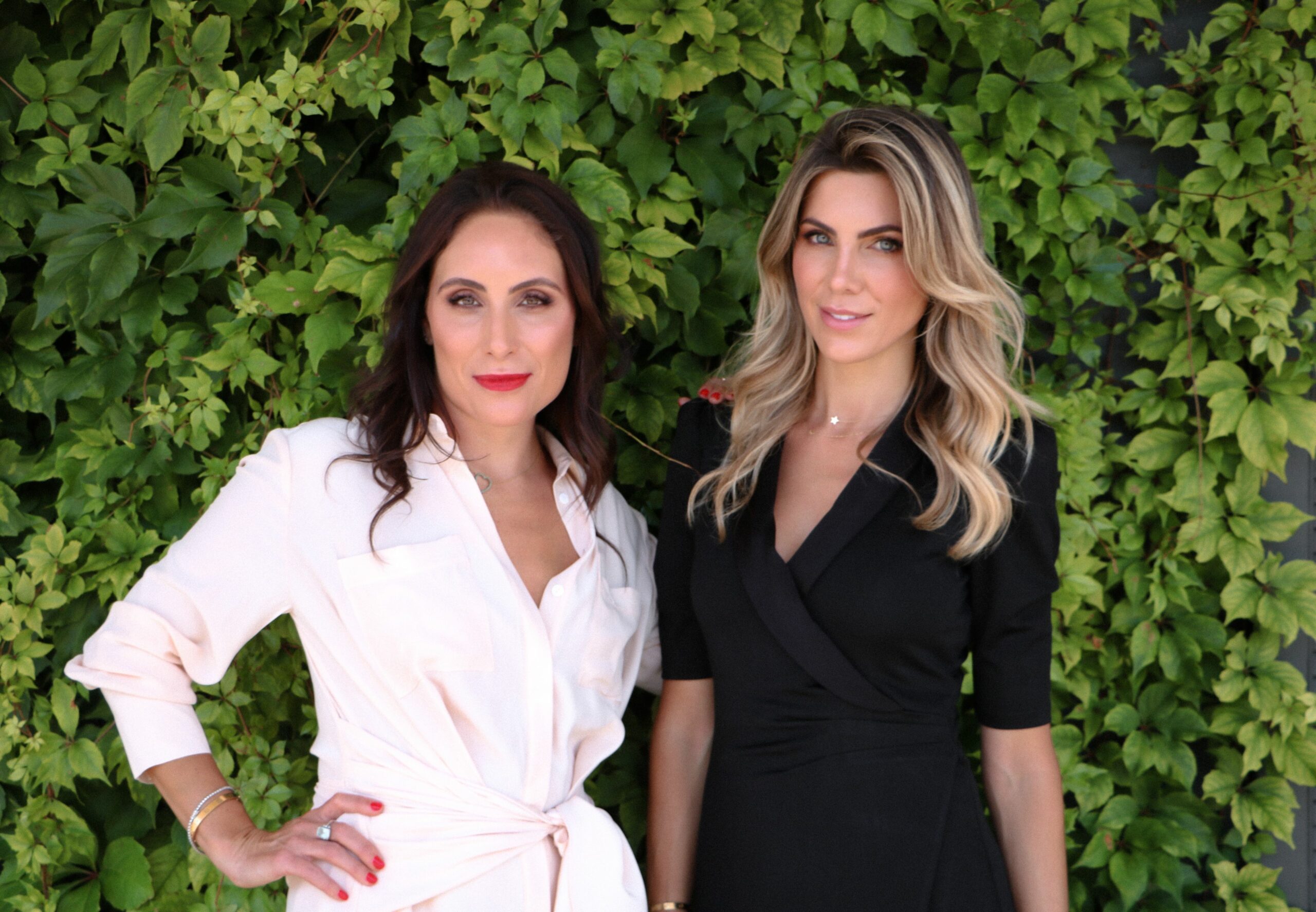 The Secret Skincare: Beauty editors and serial skincare junkies across Australia are waxing lyrical over this prescription-strength skincare brand created by two Perth doctors, Clara Hurst, founder of cosmetic clinic Blanc, and Deb Cohen-Jones, a general practitioner specializing in women's health and cosmetic medicine. Launched in March 2020, The Secret Skincare's quick results have caused a swell of demand for its luxury face and body care simply through word of mouth. Because every product is customized, the brand can't follow traditional marketing, retail and distribution strategies, but that's not slowing its growth.
The stars in the collection of the medical-grade skincare line are its sets, which lay out specific regimes for users. The Essentials set includes Day Cream, Night Cream and Eye Serum or Cream, while the Signature Set features two eye treatments for day and night. The Ultimate Set encompasses body care with a Cellulite Cream. There are 13 additional products available to order, including targeted formulations to treat acne and the skin effects of pregnancy. The Serum is priced at 130 Australian dollars, the equivalent of about $100; the Day and Night Cream are priced at 220 Australian dollars or about $168; and The Ultimate Set containing five face and body products is priced at 800 Australian dollars or about $610. 
The products come with strict use-by dates of up to five months handwritten on each container. As they are prescription-strength, the products can't be stocked on a pharmacy shelf, a move that would require approval from the Therapeutic Goods Administration or TGA, a part of the Australian Government Department of Health. Pharmacy distribution is a future goal for The Secret Skincare.
How does one get in on The Secret Skincare? The first step is a Zoom or online consultation session during which clients have their skin needs identified by completing a detailed medical questionnaire that's reviewed by The Secret Skincare's founders. They then formulate the products according to the information given and provide ongoing patient care, with a team available to answer questions via email or phone. Hurst says, "We wanted to give our patients a simple, but effective solution to complex conditions that traditionally required a doctor consultation, so we've essentially made prescription skincare more accessible." 
The pandemic has proven a blessing for The Secret Skincare's business model. Hurst explains, "We launched a week prior to Australia's lockdown and, although our plan was to expand nationally with events, we focused our attention on building the website and launched via Zoom meetings with journalists and influencers in a more considered way. Zoom meetings were highlighting people's skin issues and flaws, and patients weren't able to access their regular in-clinic treatments, so it was the perfect time for an at-home medical-grade skincare brand to be launched."
With the closure of Australia's borders currently limiting international retail expansion, Cohen and Hurst are finessing their website, production and packaging. Through The Secret Skincare's website, the brand does ship worldwide. "The skincare and beauty market is crowded, but what we offer is unique in Australia," says Cohen. "This also applies to the international market. Few products offer prescription-only in-clinic products, but they are all separate in terms of ingredients, so [it's a regime that] require[s] multiple steps. Ours is the only compounded prescription skincare range."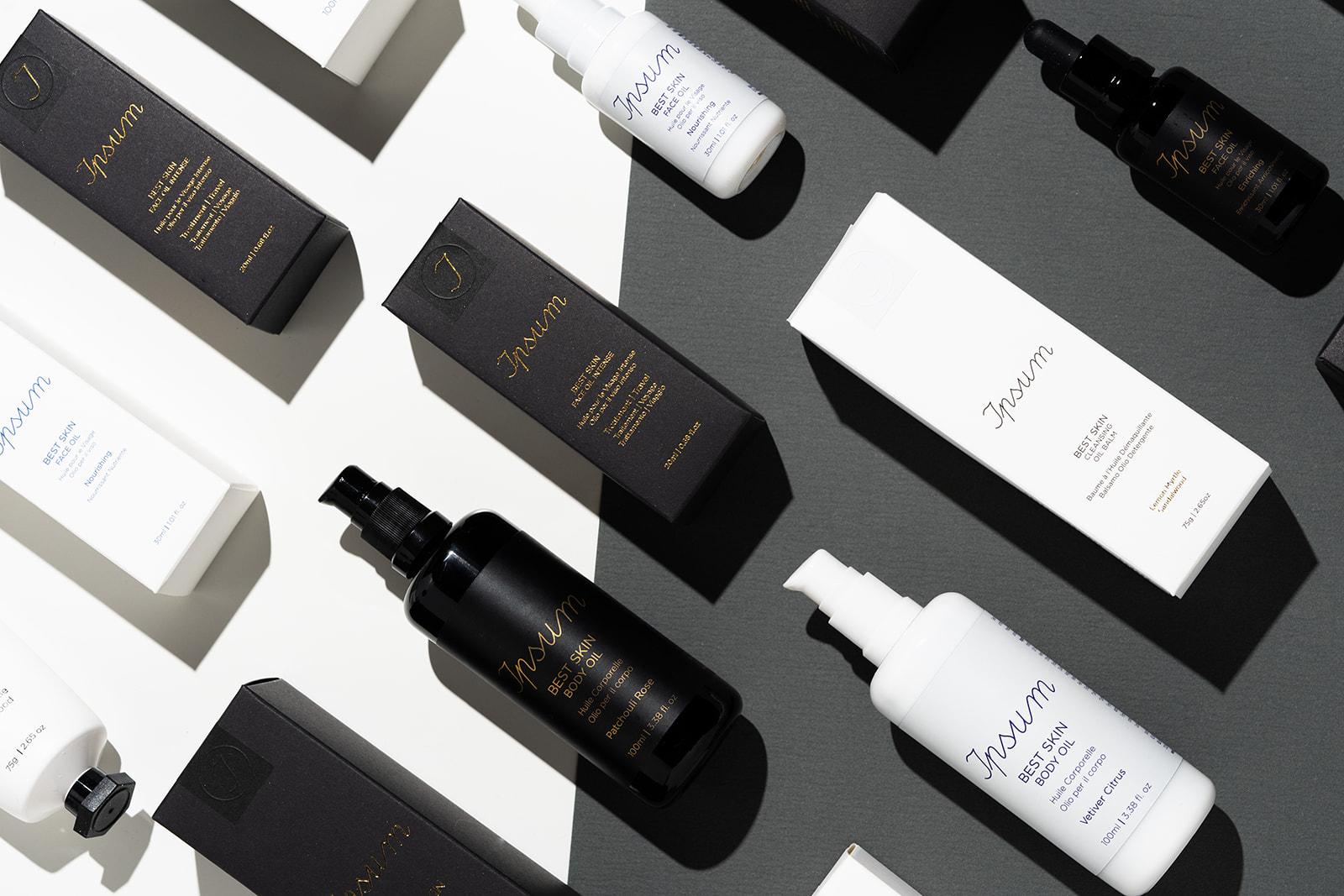 Ipsum: Janet Hayward describes the debut of her oil-based skincare range at Indie Beauty Expo Berlin in 2019 as a baptism by fire. (Indie Beauty Expo is owned by Beauty Independent parent company Indie Beauty Media Group). "I'd literally just received the final products and, at that point, I'd been through so many incarnations of the product, my mind felt muddled," she recalls. "The Enriching Face Oil has 23 ingredients alone." Launched with two body oils and two face oils, Ipsum was born out of Hayward's devotion to oils she relied on to treat her English complexion that had been rendered dry and dehydrated by Australia's hot weather. She says, "I remember using The Body Shop's Wheatgerm Oil back in 1978. A career in magazines exposed me to a wider range of products over the years. Thankfully, I graduated to rose hip oil, and it steamrolled from there!"
Hayward formulated Ipsum's products with a complex, supercharged blend of oils that delivers a serious dose of moisture. She's obsessed with native Australian flora that has adapted to protect itself from the tough elements. "Kakadu plum is well known and an obvious choice, but people don't know about Davidson plum which also is brimming with vitamin C and has an AHA action," she says. "We use that in our body oil to ensure smooth skin. I adore macadamia nut oil because skin just loves it. Fragonia oil is another intriguing new discovery. It grows in Western Australia, is extracted from twigs and leaves, and is great for balancing your circadian rhythm, which helps with restful sleep. If we ever get to go on a plane again, it's great for combatting jet lag."
Despite an extensive network of contacts from her time working in public relations as co-founder of digital businesses Beauty Heaven and Beauty Directory, Hayward was reluctant to debut Ipsum in Australia. "There's a thing called the tall poppy syndrome here, and I really questioned whether people would think I was experienced enough to launch my own brand," she says. "My strategy instead was to take the power of Australian botanicals to Europe, and the uptake has been remarkable." Ipsum was initially picked up by the retailers Organic Luxury in Munich and Luisviaroma in Florence. Since then, it has mushroomed all over Europe. "I'm in Fortnum & Mason in the UK but I'd also love Liberty. I've just gone into the U.S. and Malaysia, and I'm about to sign in Dubai. I sell through my website and one retail store in Australia," details Hayward. "I wouldn't say I have a specific influencer strategy. I've been lucky in that people just reach out to me. It makes my heart sing that customers just love the product."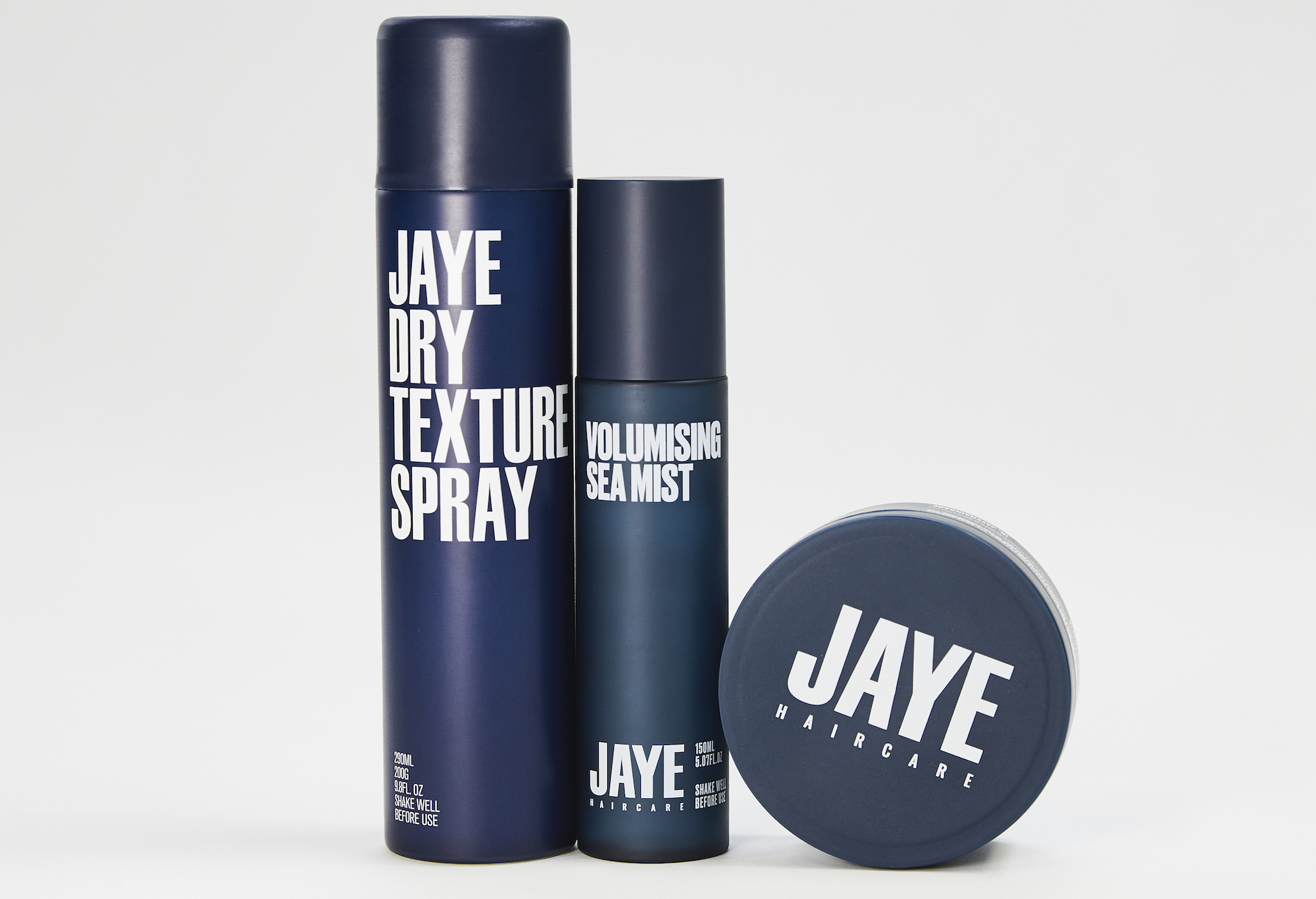 Jaye Haircare: At only 30 year old, hairstylist Jaye Edwards has already built an impressive chain of seven salons, EdwardsAndCo, by rewriting the rule book with personalized client services. He's betting his maverick approach will ensure the success of his next venture, a haircare range that premiered early last year. "I've never had business mentors," says Edwards. "Whenever I needed a believe-in-yourself boost, I just called my cousin Beth and the Australian entrepreneur and author, Lisa Messenger, [owner book publisher The Messenger Group]. She's another who understands my vision and inspires me to think differently."
Jaye Haircare Dry Texture Spray, priced at 49.99 Australian dollars or about $38, was the first cab off the rank. The brand's Volumising Sea Mist and De-Frizz + Fatten Cream, both 39.99 Australian dollars or about $31, will be next to roll off the production line. "Another two products will follow shortly," teases Edwards. "The brand has been inspired by my salon clients. I want them to leave the salon looking amazing, but I also want to equip them with the tools they need to ensure they have amazing hair in between visits."
Social media and influencers have played an integral role in the success of EdwardsAndCo, a strategy that will be leveraged at Jaye Haircare. "Our styling tutorials get amazing engagement, which demonstrate tips for getting the most out of products," shares Edwards. "A good styling tutorial is an amazing sales tool. I love working with key media and influencers, and am always happy to provide samples, but I'm particular about who I work with now. I put each of our influencers on contracts. Having a written agreement ensures the relationship is always mutually beneficial."
Jaye Haircare is available through its website and salons, and has retail exclusivity with Mecca in Australia, but Edwards has his sights on hitting the United States. He admits COVID-19 has slowed expansion, but, with salons shuttered, he was able to concentrate on growing the e-commerce side of the business, which he divulges is up 700%. "We had to pivot the business so we could maintain momentum and keep staff motivated. Pre-COVID, my goal was 28% year-over-year growth. Now, it's just about maintaining any growth, even if it's just 10%," says Edwards. "With salons open again, we're really pushing our online store and focusing on creating strong content. It really helps us stay connected with our clients."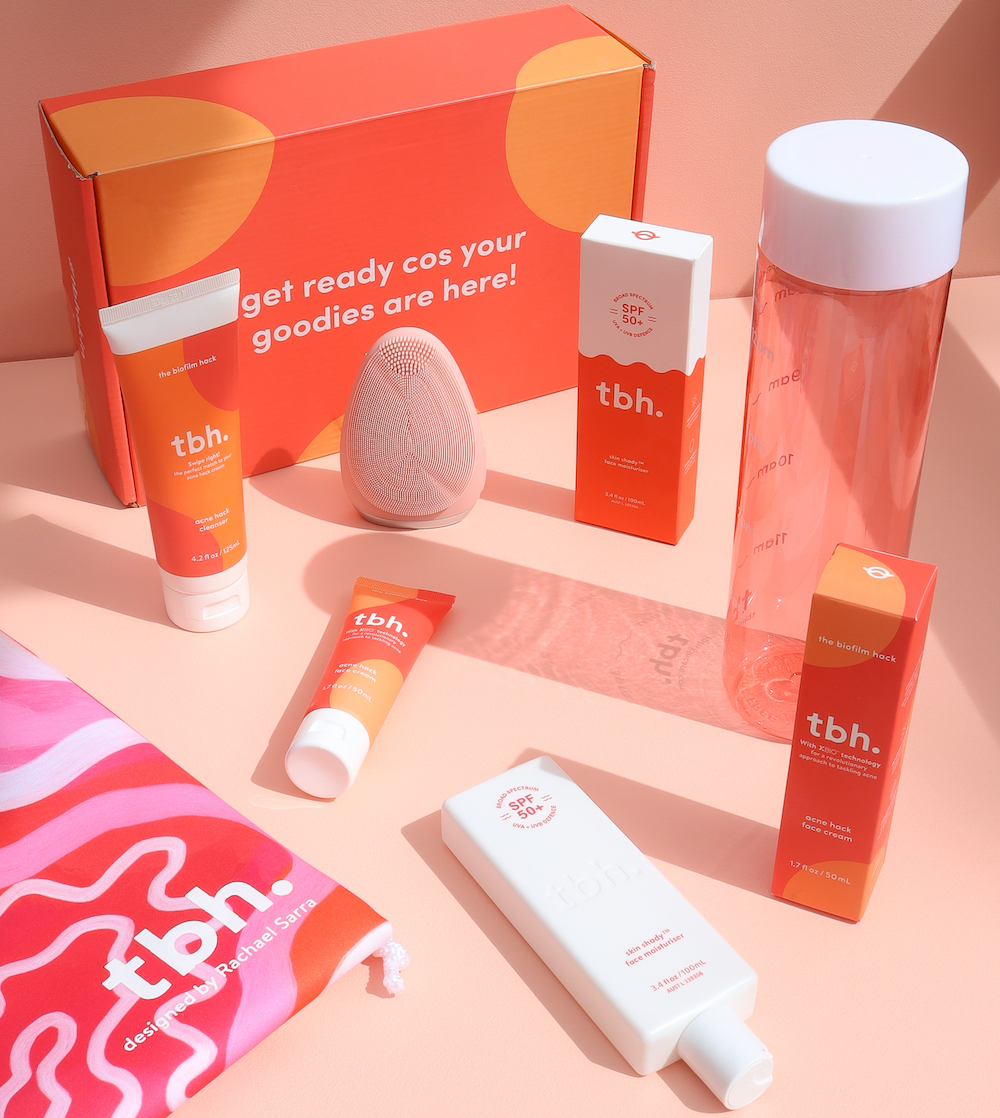 TBH Skincare: Sydneysider Rachael Tyers, the 24-year-old co-founder of TBH Skincare, battled acne symptoms since she was 13. In 2018, she stumbled across a cream that changed everything. Tyers was working in the medical devices industry when a colleague told her about a company that had developed an exclusive patented XBIO technology that was able to break through the skin's biofilm or bacteria colonies. The company was new to the consumer space, so Tyers approached it, confident that the patented technology combined with her background in digital marketing, personal experience battling acne and passion would lead to a successful launch of TBH. 
TBH stands for The Biofilm Hack. The brand employs an antibacterial formula developed for a medical setting as part of a three-pronged effect: citric acid breaks down the biofilm's extracellular polymeric substance and sodium citrate dehydrate inhibit it from reforming while a third agent, benzalkonium chloride, kills the bacteria by drawing water from them. Tyers was given an unbranded cream to trial before creating TBH. After seeing the consistent results it delivered for her, she knew it would be the basis for TBH's first release in March 2020, TBH Acne Hack Cream, which is priced at 55 Australian dollars or about $42. The product came out along with the gentler TBH Acne Hack Cleanser and TBH Acne Hack Cleansing Brush.
The brand later introduced the sunscreen Skin Shady 50+ and Anti-Bacterial Cleanser. They products are priced at 42 and 30 Australian dollars, respectively, or about $32 and $23. "Our customer is very niche, female, 18 to 34, but specifically late 20s," says Tyers. "These women are still experiencing hormonal and stress breakouts. A component of them has never broken out until now, while others are long-term sufferers who have tried prescription products, yet nothing works. These customers do their homework and are open to trying new products."
Marketed direct-to-consumer through social media, including organic Instagram, influencers, paid Facebook, email marketing, and a referral and rewards program, the pandemic has worked in TBH's favor. "We had stock ready to go, so our launch date of March 18, 2020 meant we were able to capture a captive online audience who were looking for solutions to stress-related breakouts and irritation caused by wearing masks," says Tyers. "We would love to see ourselves in Mecca, Sephora or Priceline, but, until we have the growth and scale, we won't do the retail path."
Sales built steadily for the TBH's first six months, but, since then, the brand has experienced substantial spikes with up to 60% month-on-month growth. "From March to December, we had over 5,500 orders," reports Tyers. "A solid proportion are repeats. I'd estimate 30% of sales come from existing customers. We decided upfront to really invest in the website, go the custom route and spend heavily setting up what would create a great customer experience, and it's worked."
Finding influencers willing to share their personal skincare woes has admittedly proven tougher than TBH expected, but, when the brand lands the right one, it's a boon for its business. Reality star Abbie Chatfield of "The Bachelor" and "I'm a Celebrity…Get Me Out of Here" is a case in point. "The marketing side of this business is my passion," says Tyers. "Devising the brand voice has been just as crucial. [Australian brands] Frank Body and Go-To Skincare speak to the consumer in a manner that's instantly recognizable. TBH aspires to that."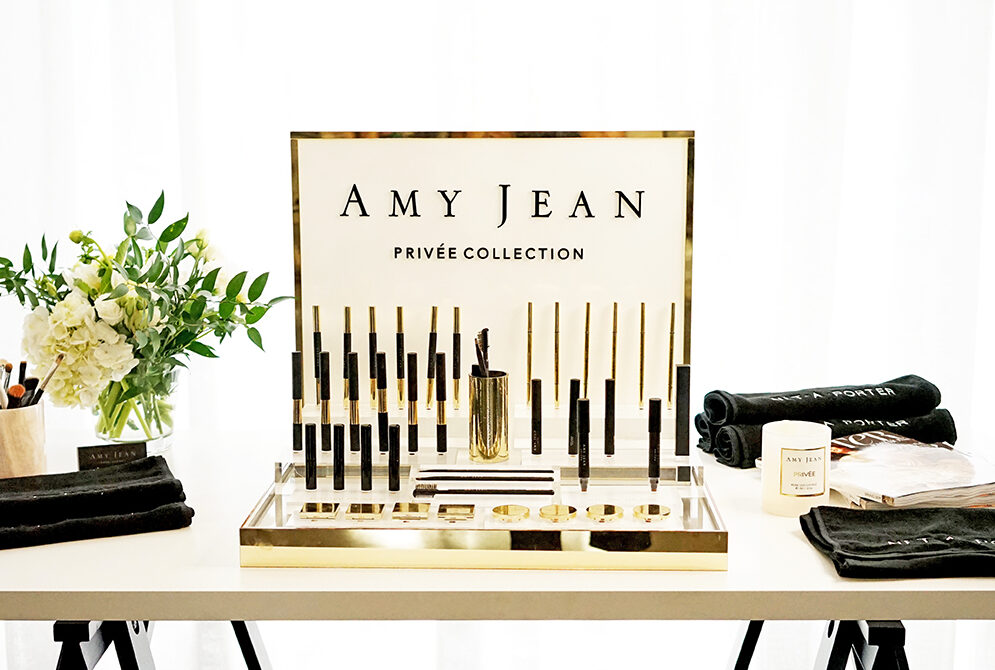 Amy Jean Privée Collection: Sydney brow queen Amy Jean Linnehan is renowned in Australia for her luxury brow studios—think Hermès blankets and Louis Vuitton trunk coffee tables—staffed by a skilled team of brow artists, lash technicians and cosmetic tattooists. When COVID-19 hit, though, it was sink or swim. With every location shuttered, AJ, as her devoted clientele refer to her, had to transition from a service-driven to product-driven business within 48 hours. At the start of 2020, she launched her eponymous merchandise collection with 12 brow tools, including an oil-based natural brow treatment mask for 98 Australian dollars or about $75, tweezers for 40 Australian dollars or about $31, and a brow pencil for 42 Australian dollars or about $32.
"Due to lockdown restrictions, there were moments I needed to put my staff on pause, but, thankfully, they understood," says Linnehan. "The upside of this was having the opportunity to sit down and really focus on the growth of the brand. I was able to complete salon renovations, open new spaces and create new luxury products dedicated to at-home brow care."
Amy Jean brow products are sold in Australia via the business's digital platform. The brand has stretched internationally through global e-tailers and retailers like Net-a-Porter and Harrods. "Ultimately,  'shelf-less' has far more advantages for us," says Linnehan. "Our online sales have outperformed our brick-and-mortar retailer sales since COVID hit, and I admire mega e-tailers such as Adore and Violet Grey for having the capacity to sell direct-to-consumer purely through online channels."
Staying innovative in an increasingly crowded market means Linnehan fixates on addressing brow needs that aren't been catered to. Behold, her brand's new Brow Mask is a mix of oils that can be left on overnight as a treatment or used as a styling balm that delivers a laminated effect. "I'm always dreaming up projects," says Linnehan. "I must always be working on one to two projects and have two others up my sleeve. That's my rule. There are endless opportunities to create different textures and pigments, and even more options for applicators and blending tools, so consumers should never feel their needs aren't being met or aren't represented. Arches might be too thin, hairs too rogue, the color too light. Brow products have to be problem solvers." 
The pandemic may have served up lemons for many in the beauty industry, but Linnehan, an eternal optimistic, views 2021 as her lemonade. "Border closures have actually made me more efficient," she laughs. "I'm not wasting time on long-haul flights or dealing with jet-lag for meetings, but I admit I desperately miss the opportunity to showcase my brand and upcoming products in person. There's nothing better than a face-to-face connection, but I love a challenge and conquering my initial fear of the unknown has been oddly satisfying. It's made me realize the power of dot-com. I've really shifted my focus towards investing in digital content and social media strategy gurus."