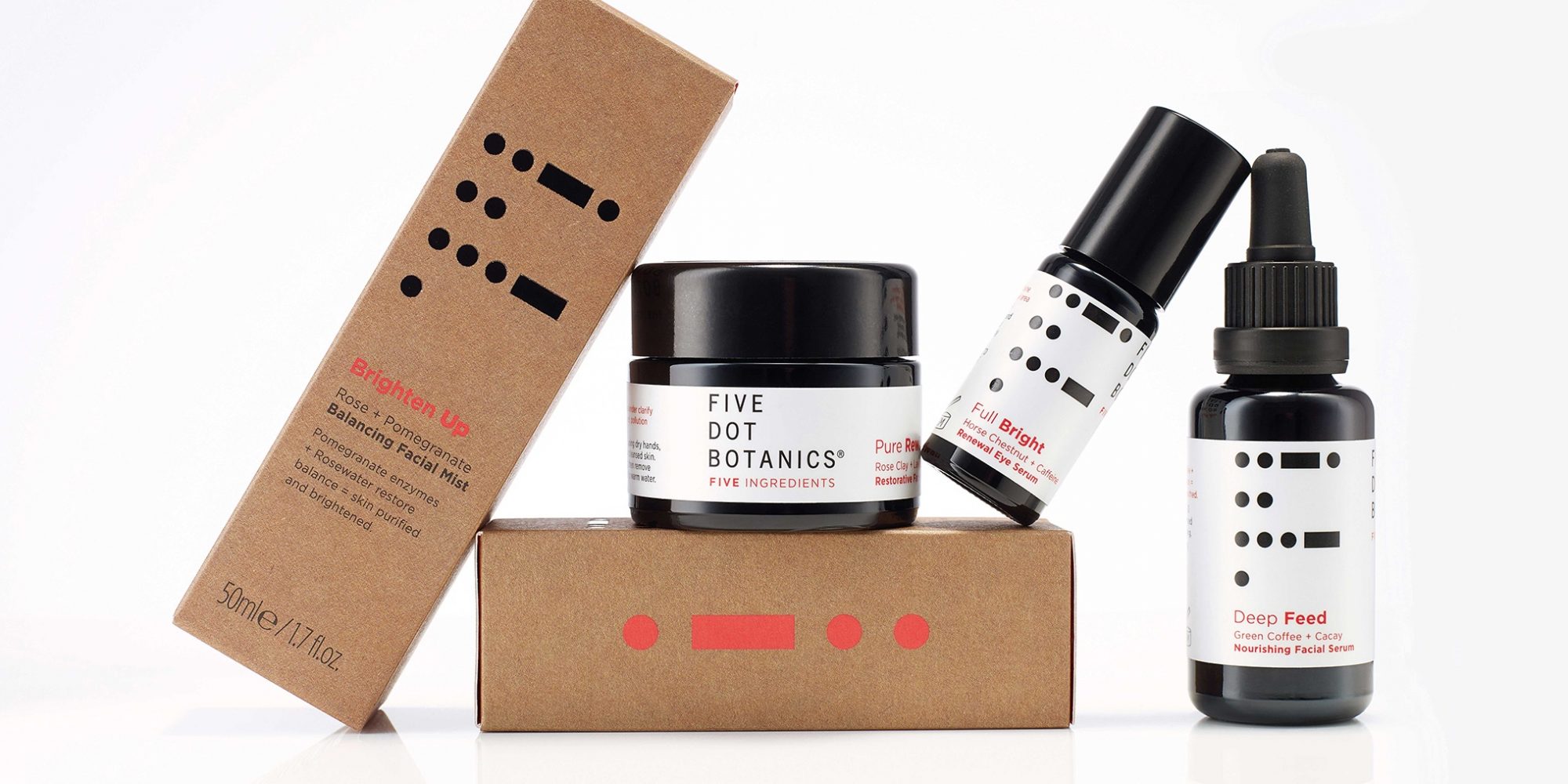 Five Dot Botanics Aims To Be More Than Just Another Minimalist Indie Beauty Brand
Indie beauty brands are becoming mainstream. Just look to Sephora and Ulta's battle for up-and-comers as proof. New beauty companies have emerged at a rapid pace over the last several years, providing customers with greater options than ever before and expanding the market to include purpose-driven brands not controlled by multibillion-dollar corporations.
"Now, you can have a loyal following, you can create a niche, you can find people who want that product, and you can be independent," says Zaffrin O'Sullivan. Neither she nor her partner Brian had any experience in the beauty industry before launching the London skincare brand Five Dot Botanics. Their interest in beauty was sparked when they noticed their skincare products often listed 30 to 40 different ingredients.
"When you can't actually identify anything other than water on your label, that's quite a perplexing experience for anybody," says O'Sullivan. "Brands for decades have been able to sell products without any kind of scrutiny or accountability to consumers because we never believed we could feel empowered to challenge them in that way." As a challenge to the perplexing ingredient decks she encountered, Five Dot Botanics was created with a clear guiding principal in mind: To do more with less.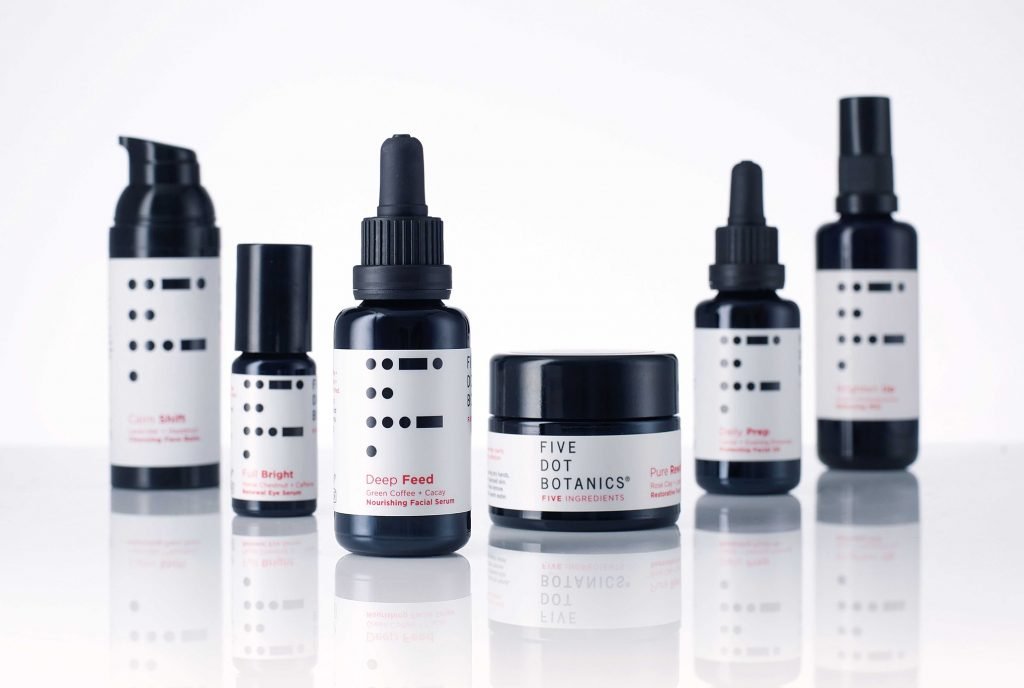 The O'Sullivans believe the only way to provide complete product transparency is to have straightforward formulas grounded in plants. Five Dot Botanics sells three vegan products priced from 26 to 38 pounds or around $32 to $46 at the current exchange rate—Deep Feed Green Coffee + Cacay Nourishing Facial Serum, Full Bright Horse Chestnut + Caffeine Renewal Eye Serum and Pure Rewind Rose Clay + Lavender Restorative Mask—containing five plant-based ingredients each. A mist, facial oil and face balm are set to launch in September.
"Being able to count on one hand and recognize what you're putting on your skin is something that's becoming increasingly important for a lot of society," says O'Sullivan. The minimalism could appeal to consumers as they're cutting back on their beauty routines. In a recent survey, Mintel discovered nearly 30% of women in the U.K. have simplified their skincare regimens within the past year.
"Brands for decades have been able to sell products without any kind of scrutiny or accountability to consumers because we never believed we could feel empowered to challenge them in that way."
O'Sullivan points out the minimalist approach reaches beyond beauty. People are paring down their lives and the stuff they fill them with in other ways, too. O'Sullivan says, "Beauty follows a lot of macro trends, and I think that we've become very conscious about the ingredients in everything that we're using."
The conscious shift puts indie beauty brands at an advantage over large companies. "It's really difficult for bigger brands to come down to this minimalist [ingredient] list," says O'Sullivan. "You almost have to build your business with minimalism in mind because, if you're used to formulating with 20 to 30 ingredients, it's very hard to then say, 'OK, how do I get to five?'" At Five Dot, she knows the number of ingredients is never going to exceed five. The tough part is figuring out what those five will be.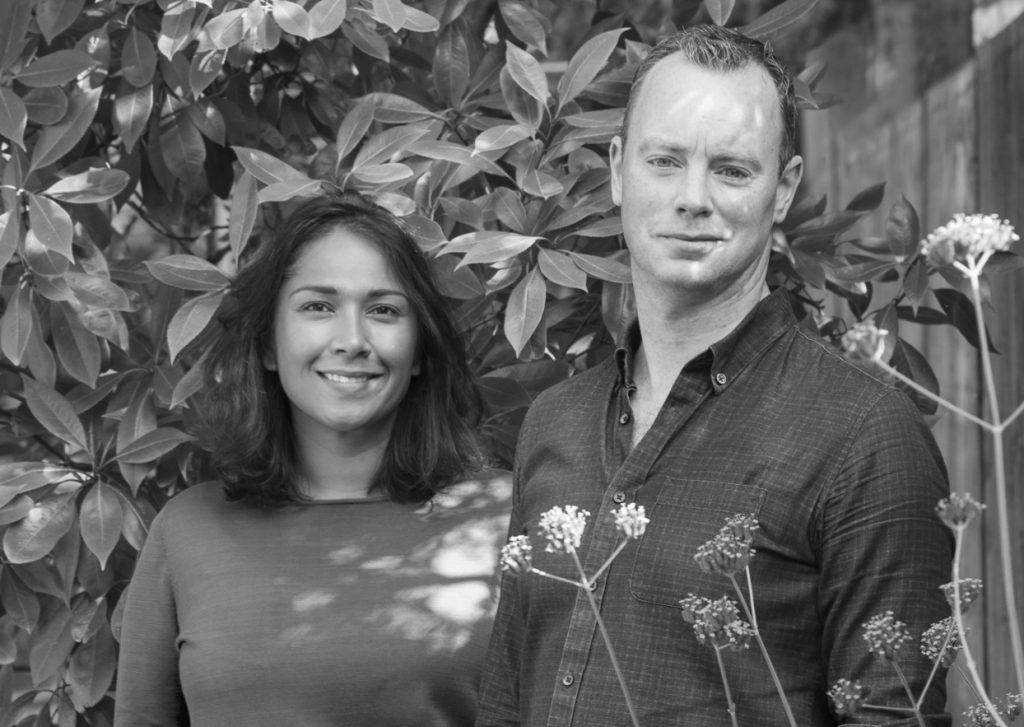 "When you can't put filler in your products to puff it up, to make it smooth, make it creamy, look a certain way, smell a certain way, and you're only limited to five, it's incredibly difficult," says O'Sullivan. "Everything has been chosen because it's great for your skin. Nothing's been particularly chosen for vanity." The number of ingredients may end up limiting the brand when it comes to the kinds of products it can produce, but she's OK with that limitation for now. In line with Fot Dot Botanics' philosophy, less can be more anyway.
In its first two months in business, Five Dot Botanics' customer base is surprising O'Sullivan. It includes people who "live a certain lifestyle," as O'Sullivan puts it, those prioritizing wellness and likely work in the arts, and customers primarily in the 30- to 45-years-old age range. That was expected, she says. What wasn't is the fact that the products are more popular with men than with women. Due to the strong male customer contingent, Five Dot Botanics is working on a shave oil. The eye serum is the bestseller so far.
"At the moment, how you choose to purchase is like more powerful than voting. What's happening to democracy [is], if you really want to make a change in the world, think carefully about where you spend your money."
"We get a lot of guys, so we're actually going to focus on the natural skincare space for men's grooming," says O'Sullivan. "We have a lot of male customers because they want a product that's cool on their shelf I guess…The packaging is very gender-neutral." Five Dot Botanics incorporates Morse Code in its design. The dots and dashes of Morse Code are a metaphor for its stripped-down concept.
Five Dot Botanics has been picked up by two stockists: a startup marketplace called Myza and Immaculate Vegan, an e-tailer carrying British vegan fashion and beauty brands. The next goal for the brand is to become certified as a B Corp. "We don't believe companies should only return value to shareholders," says O'Sullivan. "It has to return value to the planet. It has to make choices and considerations that are right for its employees. It has to make decisions of who you choose to buy from and who you choose to supply."
The O'Sullivans are excited to be members of the rising conscious beauty movement that they hope gains momentum. "People haven't thought about whether or not beauty businesses should stand for something more than beauty, should they stand for political movements? Every business can stand for something because, at the moment, how you choose to purchase is like more powerful than voting," says O'Sullivan. "What's happening to democracy [is], if you really want to make a change in the world, think carefully about where you spend your money."