Five Indie Beauty Brands Entering The Scorching Hot Sunscreen Category
Any indie beauty brand founder can tell you that some products are easier than others. From a regulation and formulation standpoint, sunscreen is one of the hardest. 
The beauty industry watched last week as personal care giant Johnson & Johnson recalled five Neutrogena and Aveeno spray sunscreen products over potential contamination concerns involving benzene, a chemical linked to cancer. For bootstrapped emerging companies, the prolonged process to steer clear of such concerns can mean sunscreen products are often introduced well after launch, even if they're a priority. Coronavirus-induced supply chain woes have made the protracted process e
ven more laborious and stressful. "It felt like every step of the way there was a delay," lamented Kinfield founder Nichole Powell when Beauty Independent spoke to her about bringing her brand's first sunscreen product, Daily Dew, to market. Still, beauty entrepreneurs aren't easily daunted—and they've marched forward to enter the sunscreen category. Here are five sunscreen releases we think are worth the wait.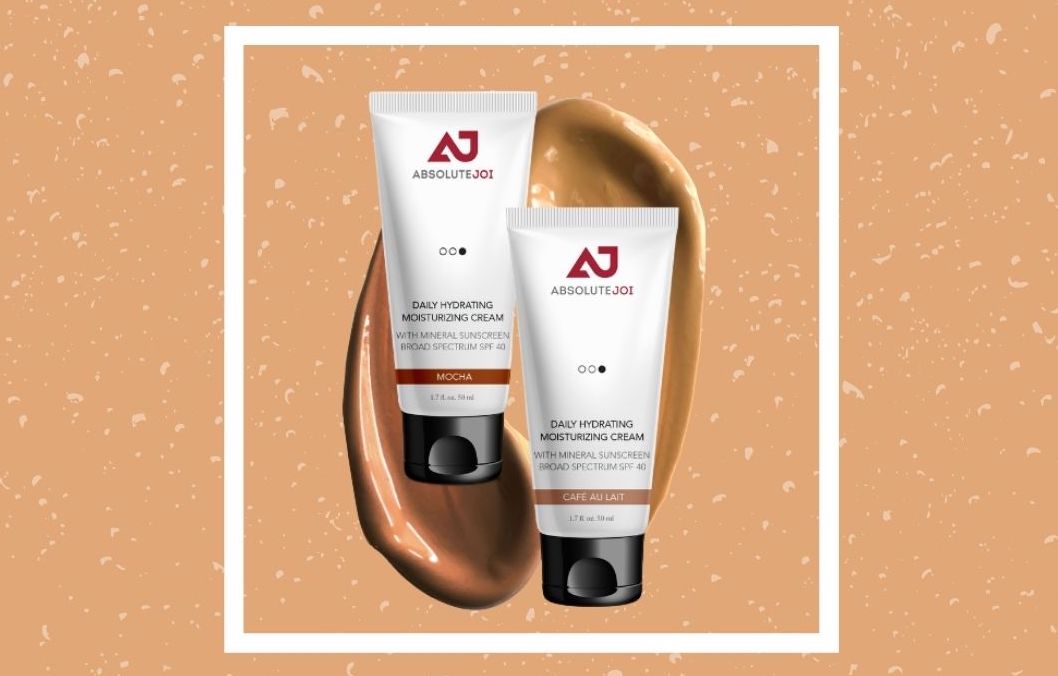 AbsoluteJOI: Physician, founder and self-proclaimed "science geek" Anne Beal's brand AbsoluteJOI is a clean skincare line specifically formulated for women of color and focused on healthy aging. "I knew from the beginning that we would have an SPF product," she says. She adds, though, that the process of perfecting one wasn't easy.
"First, there was the question of whether to have SPF ingredients that are chemicals or minerals," says Beal. "I prefer mineral-based products because they are great for calming skin and ideal for people with sensitivities. However, our brand customers have melanin-rich skin and mineral products can leave an unsightly white cast on skin. So, I needed to work with smaller-sized, specifically non-nano micronized versions of the mineral sunscreen ingredients, which are less likely to reflect light. Once the formula is complete, the SPF level has to be approved by the FDA. Ours is an SPF 40 formula."
AbsoluteJOI's Daily Hydrating Moisturizing Cream, $42, launched with two shades for melanin-rich skin. Beal is already working on expanding the range. "If you have darker skin, you know finding tinted products that genuinely look good can be a struggle," she says. "I am really happy with our first colors, but am working to develop darker tints. The current colors blend in well, but I don't want any of my customers to wonder if something is meant for them. Even if they blend, the initial color should let people know we thought about their needs and want to ensure the sunscreen looks good on them."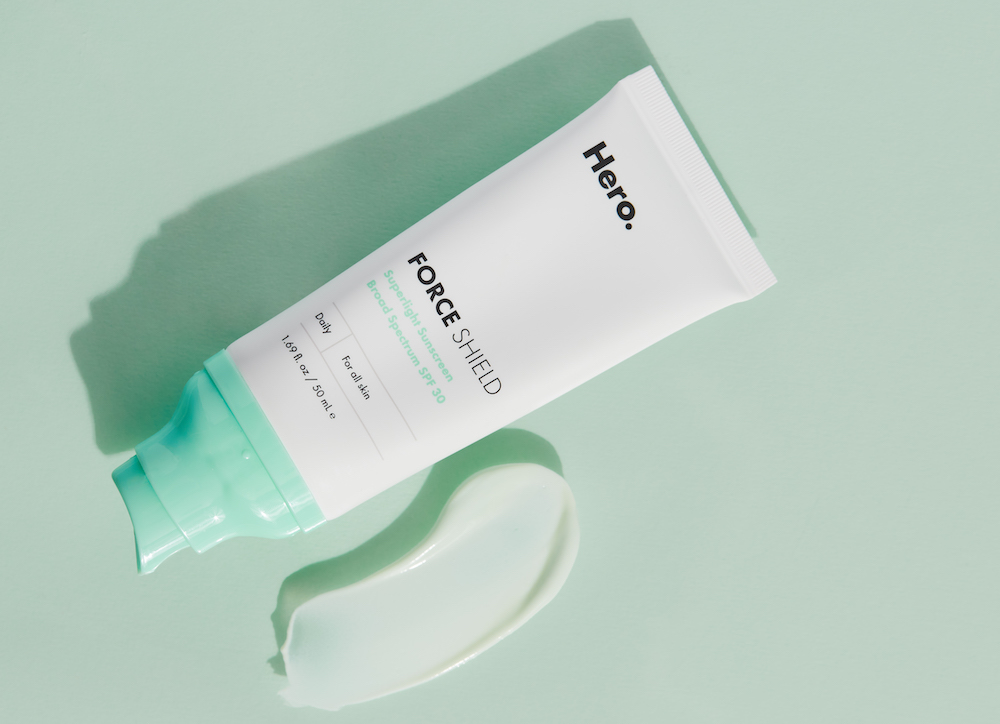 Hero Cosmetics: A sunscreen wasn't always in Hero Cosmetics' product pipeline. Co-founder and CEO Ju Rhyu was prompted to put it in the pipeline upon receiving requests from customers and a retail partner. It took the 4-year-old company 18 months to bring its formula to market in a tight turnaround time for the brand.
"Launching an SPF in under two years is challenging and aggressive since there is so much testing that has to happen due to SPF being regulated by the FDA as an OTC," says Rhyu. "I was also worried about being able to deliver on a fantastic mineral SPF that hit all the notes—acne-friendly, minimal white cast, skin tone-inclusive. Our incredible product development team worked hard to make it happen."
Superlight Sunscreen, priced at $19.99 for an SPF 30, debuted as one of three products in Hero's new Force Shield skincare collection. Rounding out the trio are Supercharged Reset Mist and Superfuel Serum Stick, both $12.99. Superlight launched first in direct-to-consumer distribution. Superlight Sunscreen has quickly become one of the top three selling stockkeeping units on Hero's e-commerce website. The entire Force Shield collection became available at all Target locations on July 18.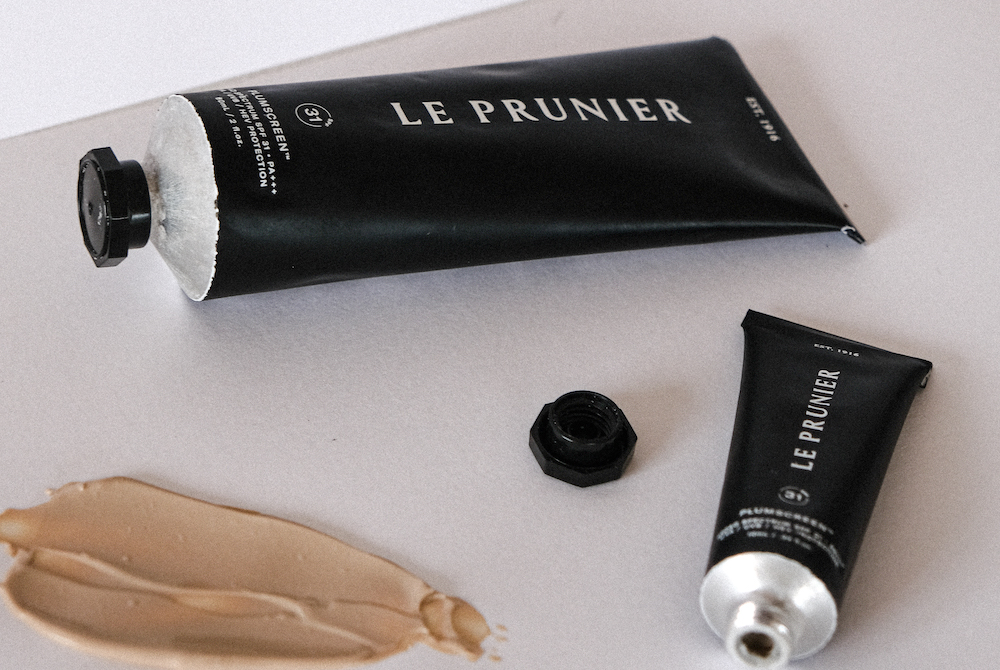 Le Prunier: No one can say Le Prunier is quick to push new product out. Since its launch in 2017, the clean skincare brand has secured retail partnerships with Neiman Marcus, Credo, Goop, Saks Fifth Avenue and more with one product, its award-winning Plum Beauty Oil, created on an organic plum farm that has been run by founders Jacqueline, Allison and Elaine Taylor's family for four generations.
Now, the brand has unveiled its second product, Plumscreen, a mineral sunscreen with a patent-pending SPF 30+ broad-spectrum formulation. The Taylor sisters have been working on Plumscreen since Le Prunier started. Sunscreen was of interest to the sisters because of the plan's natural UV-fighting properties. "We thought, in creating our next product, why not go with what the product is naturally strongest in," says Jacqueline, adding, "The really beautiful part about the formulation is it goes on almost invisible. The color that you see in it is not actually a tint. It goes on silky smooth."
Customers can expect more than simply sun protection from Plumscreen, though. In addition to FDA testing, Le Prunier conducted a large 12-week clinical trial on it to validate skincare benefits. "The results were amazing," says Jacqueline. "That's what also makes the product very interesting and unique is that it's not just an SPF, it also doubles as efficacious skincare. It really helps with dark spots, age spots, hyperpigmentation, skin tone evenness. We saw results in as little as 14 days." Plumscreen retails for $78 for a 2- oz. tube and is available on Le Prunier's website. 
Shielded Beauty: Beauty industry veteran Sonia Summers, founder of beauty salesforce company Beauty Barrage, knows what sells. Now, the entrepreneur has distilled her decades of industry experience into her own brand, Shielded Beauty. The brand launched in June with a range of facial skin products, including a cleanser, serum, mists and moisturizers priced from $32 to $55 formulated with antimicrobial properties to strengthen the microbiome.
Next month, Shielded Beauty will debut its first sun protection product, Sun Guardián SPF 30, $48. The sunscreen's patent-pending formula is designed to protect from UV damage as well as blue light, airborne pathogens and pollution. "When I started this brand, I wanted to make sure that I was creating something that has never been done," says Summers. "And something, to be honest with you, that actually kills bacteria. I wanted it to be clean and cruelty-free and vegan all of this other stuff. So, what are the different ingredients that are available to me? I went through so many." 
It took Summers over a year to bring Shielded Beauty's launch collection to market and longer to ready Sun Guardián for the public. "When I was [developing the initial products], I was thinking I should have an SPF," she says. "If I'm supposed to be shielding you from everything, I definitely need an SPF, but it was really hard to find that right formula."
Sun Guardián is based on Shielded Beauty's Self-Defence Super Charged Moisturizer, then souped up with additional active ingredients like zinc oxide for natural mineral UVB and UVA protection. Summers says, "I'm all about, why do I have to have five different things on my skin when I can just use one that's gonna do it all? And I like good skincare." Shielded Beauty products are available on the brand's website.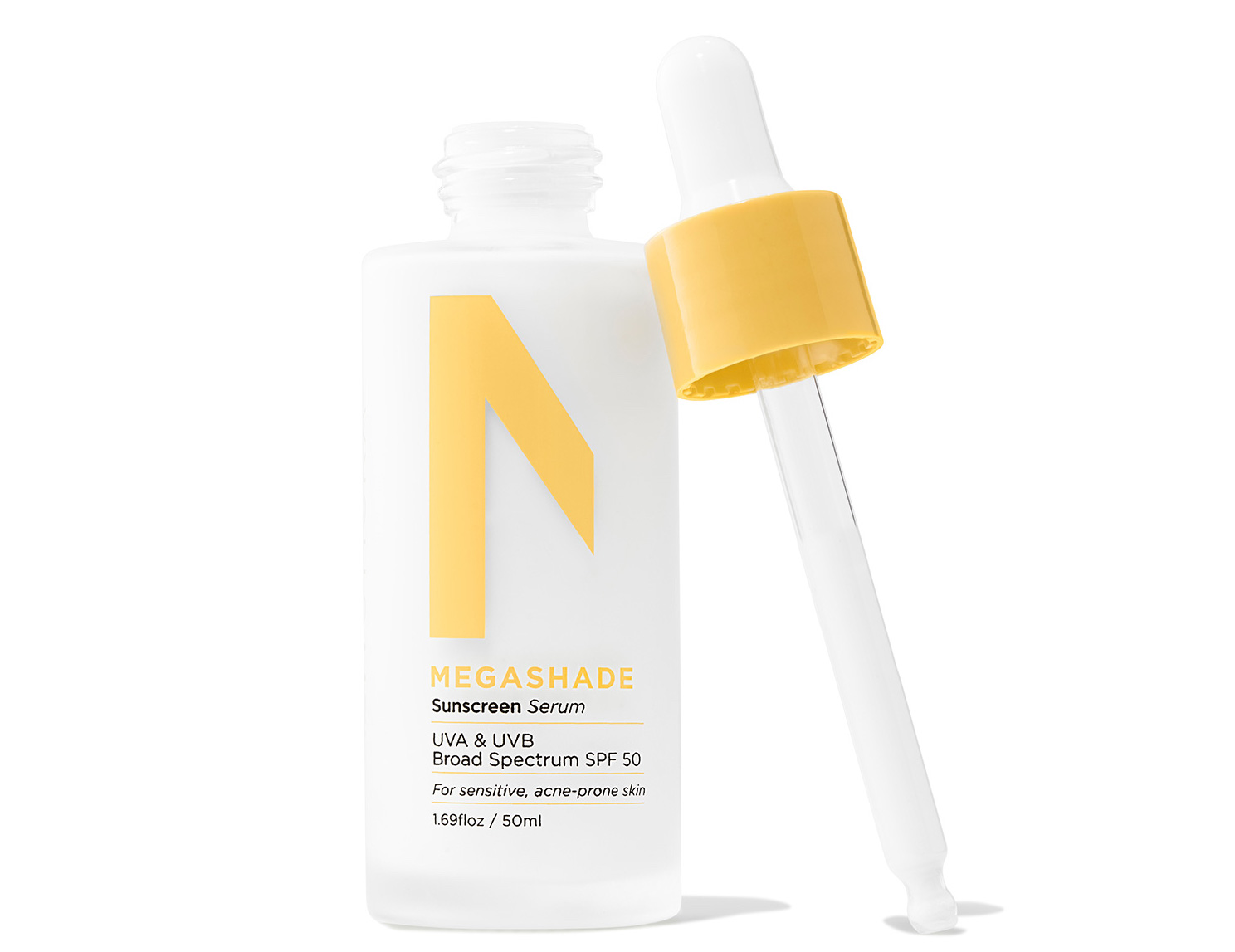 Zitsticka: Popular skincare brand Zitsticka's most recent launch is Megashade, an SPF 50 sunscreen serum that serves as a highlighter to give a dewy finish. ZitSticka co-founder Daniel Kaplan reveals research and development for the product took 18 months. "We always had it in our plan to bring out an SPF product to work in tandem with our hyperpigmentation-focused products. Sun protection is such a crucial piece of the hyperpigmentation pie," he says. "It was also especially important that Megashade serves our core customer, those with sensitive, acne-prone skin."
The non-comedogenic formulation was formulated not to clog pores. Its formula contains colloidal oatmeal, niacinamide and tea tree to not only be breakout-proof, but also to be breakout-fighting. Its 1.69-oz. bottle retails for $40 and is available wherever Zitsticka products are sold, including Ulta Beauty, Revolve, Knockout Beauty and Amazon.
"We wanted to give our customers an SPF product for urban use that doubles up as skincare and can be worn everyday no matter what season rather than a beach-going sunscreen which is typically thicker, zinc-ier and more summer-centric," says Kaplan. "The serum format allows for effortless blending while packing a value punch much greater than most sunscreens."