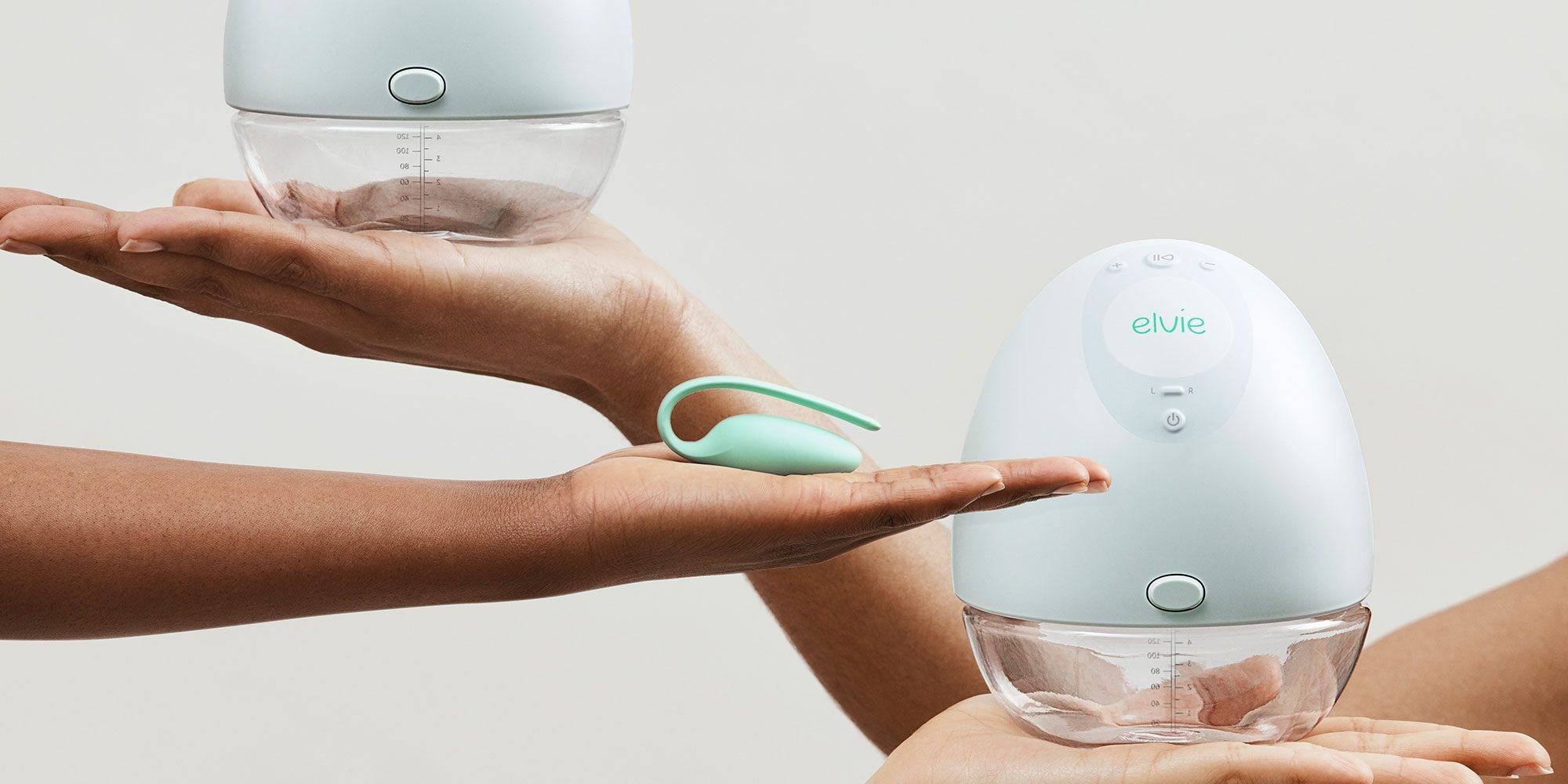 Five Intimate Care Brands Coming To IBE LA That Shouldn't Be Missed
The pleasure gap. Pelvic floor dysfunction. Period pain management. Conversations about these and other private matters have gone from cringey to commonplace in recent years.
As consumers have become more comfortable expressing their unmet intimate needs, forward-thinking entrepreneurs have swiftly filled sexual wellness white spaces with neoteric—not to mention stylish—products to address them. It turns out that sex does sell, as do solutions for sexual discomfort, dissatisfaction and dysfunction. Research firm Technavio projects the global women's intimate care products market will grow by almost $300 million from 2020 to 2024 with a compound annual growth rate of over 3%. 
The synchronicity of the sexual health market expansion and the continued amalgamation of the beauty and wellness industries has led to disruptive intimate care brands finding their way onto beauty trade show floors traditionally crowded with face oils and hand creams. At Indie Beauty Expo Los Angeles, taking place Jan. 29 to 30 at The Reef event space, a dozen of the exhibiting brands will spotlight products created to make sex more enjoyable, menstruation less menacing and everyone's naughty bits more happy and hygienic. In addition to sexual pleasure leader Dame and period care specialists Saalt, The Hello Cup and Rael, here are five brands on a mission to effectively tackle a myriad of sexual and intimate care concerns.
Elvie: Return exhibitor Kegelbell won't be the only pelvic floor trainer at IBE LA later this month. The self-proclaimed Vagina Gym will be joined by British brand Elvie, which reeled in a whopping $42 million in funding last year. Launched in 2015, Elvie's pelvic floor tool, Elvie Trainer, has won more than 12 awards for innovation and design, notably a prestigious Red Dot Award. The fem-tech company will also have its second innovation, Elvie Pump, in tow. It describes Elvie Pump as "the world's first silent wearable breast pump." The pump's compact size and sound-free operating makes it possible for mothers to pump conveniently anywhere. Like Elvie Trainer, Elvie Pump has won numerous accolades, including Time Magazine's Best Invention, 2019 CES Innovation Honoree for Wearable Technologies and Popular Science Best of What's New Award. Last week, the company announced the launch of an Elvie Pump feature on the Elvie Insights app. The feature tracks the total time spent pumping, aggregated milk volume pumped and the rate of milk expressed for each breast.
"At Elvie, we are continuously innovating and working to empower our users with information that helps make their lives easier," says Elvie founder and CEO Tania Boler. "Customer feedback is always a large factor in deciding which features to add next or develop further. We built the Elvie Pump app's Insights feature in response to our users' requests for a way to see and understand their pumping data in order to plan their pumping sessions with confidence." Boler, a women's health expert, started Elvie in 2013 with entrepreneur and investor Alexander Asseily.
Foria: The only beauty and wellness trend hotter than sexual wellness is cannabis merchandise. Foria has existed at the crossroads of the two blazing trends long before they were wildly popular. When the brand launched in 2013, there was a medicine cabinet's worth of pharmaceuticals for male pleasure and sexual dysfunction, yet not a single solution for female pleasure. Options for menstrual pain relief were similarly limited. Foria founder Mathew Gerson learned about the promise of CBD and cannabis's historical therapeutic use as an aphrodisiac and remedy for below-the-belt pain relief, and knew he had to develop products to harness that promise. Foria's debut products were Arousal Oil and Menstrual Suppositories, the first cannabis-infused sexual wellness products on the market.
Foria has since added CBD lube and ingestible products to its mix. Jenny Gorenstein, Foria's chief growth officer, confirms that the series B fundraise that Gerson previously told Beauty Independent would happen this year is officially in the works. She says, "As the brand that literally launched the category for cannabis and sexual wellness, Foria is leading the charge on many fronts: product innovation, education, sustainability, ingredient purity, shattering taboos around sex and pleasure."
Le Wand: If you're going to buy a sex toy, why not buy it from a credentialed sex expert like Le Wand founder Alicia Sinclair? The entrepreneur, who also founded anal sex toy company B-vibe, earned the title of certified sex educator and is also a sexuality coach and member of the World Association of Sex Coaches. "I recognize that sexual well-being is an important facet of an overall healthy lifestyle," Sinclair explains. "With over 15 years of experience in the sexual intimacy industry, I've made it my mission to help people achieve pleasure by providing them with superior and heavily-researched products, approachable educational materials and extensive coaching and support."
Le Wand launched in early 2017 with a classic wand personal massager designed for self-pleasure. Sinclair aimed to redefine the wand massager category with a premium, modern reinvention appealing to today's savvy consumers. Le Wand has since expanded into a full line of sleek silicone and metal sex toys ranging in price from $85 to $175, with stylish rose gold and brushed chrome options available. On its website, Le Wand carries other pro-pleasure products like lube from Woo For Play and Liberator's Wedge and Ramp cushions.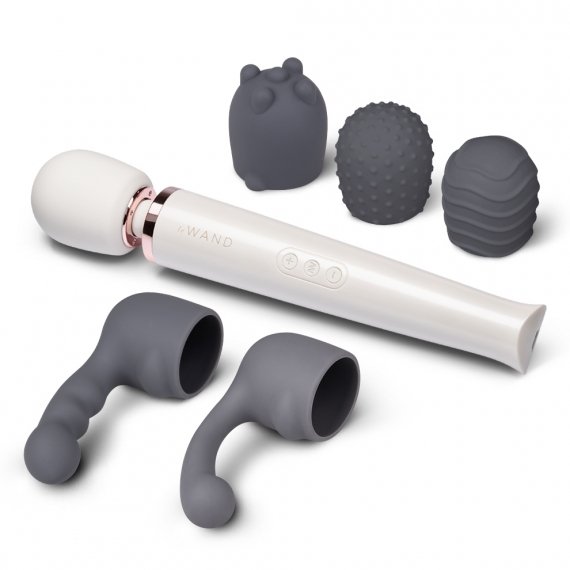 O-Shot CBD Arousal Oil: Since its launch in 2008, nutraceutical specialist Omax Health has focused on developing highly-concentrated omega-3 products. In 2018, Omax made its foray into formulating with CBD. Its first CBD launch was Phyto-Max Stress Remedy, a supplement designed to help alleviate stress and support optimal inflammatory response. Last April, Omax joined Foria at the intersection of cannabis-based wellness and sexual health with the introduction of the inaugural product from its upcoming sexual wellness line, O-Shot CBD Arousal Oil. O-Shot is an oil-based lube with broad-spectrum CBD, as well as kava root, peppermint, cinnamon, ginger and vanilla in an MCT oil base. The ingredients combine to generate a warming and tingling effect to relax the body. The 1-oz. bottle retails for $39.95 and is available on Omax Health's website.
Zero Taboos: Anastasia Visotsky launched Zero Taboos in May 2019 after being plagued with recurrent urinary tract infections after sex. "When my physician suggested preventive antibiotics, meaning taking them every time after sex, I decided to look for an alternative solution," says Visotsky. "Restoring a healthy vaginal microbiome was the key to my recovery. Eventually, I started a blog where I interviewed researchers and doctors about chronic UTI treatment and prevention. The topic that came up most was the importance of healthy bacterial balance to prevent a range of health problems." The blog, Stop UTI Forever, gained traction, and, through interactions with readers, Visotsky realized that many over-clean themselves trying to kill bacteria. "Some women even used antibacterial wipes for intimate hygiene," she says. "When looking for a product to recommend instead, I realized that most products on the market are not designed with our skin microbiome in mind. [They have] harsh surfactants, preservatives, glycerin, fragrance, herbal extracts that require stronger preservatives, etc. I ended up working with a formulating chemist to put together a product line using prebiotics and postbiotics to deliver a cleansing effect while protecting healthy skin microbiome."
Priced from $19 to $39, Zero Taboos' unisex products are Wash, pre-wiping toilet paper treatment gel Wipegel and Soothe, an oil-based salve for irritated intimate area skin. Visotsky says, "Prebiotics are food for good bacteria regardless of your gender. Our target audience is folks who understand the role of bacteria as a natural protective shield that one should reinforce rather than fight." Though Zero Taboos' products differ from most intimate area products on the market, Visotsky suggests major consumer education isn't needed. "We are in a post-antibiotic era," she declares. "Media is slowly shifting perspective from describing bacteria as 'germs' and something dirty to highlighting their role in wellness."