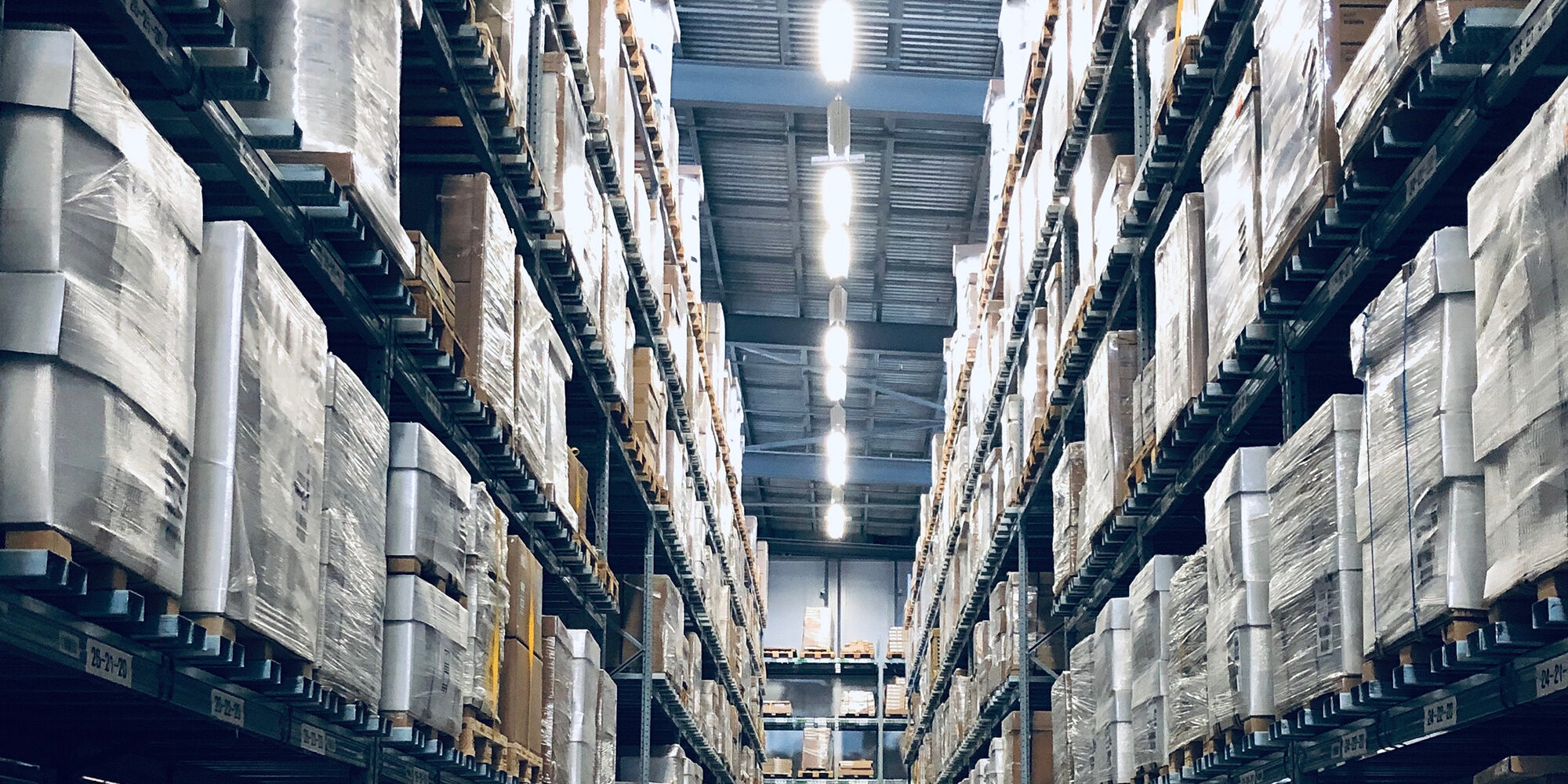 Five Key Considerations For Beauty Brands Developing Their Amazon Strategies
For most emerging beauty brands, Amazon is by far the biggest external e-commerce opportunity.
The pandemic has accelerated the number of people shopping online, spurring Amazon's 2020 sales to surge 38% to hit an unfathomable $386.1 billion. The giant e-tailer's market capitalization has soared to $1.7 trillion. But little brands swimming in Amazon's big pool encounter roadblocks that can be perilous to navigate. After all, Amazon is home to more than 353 million stockkeeping units.
How can a few serums, eyeshadows or hair brushes stand out in the mass of stuff? Amazon lacks the cache, curatorial prowess and discovery power of beauty-specific retailers. Even if a brand seems to stand out somehow in the Amazon crowds, how does it sort through the tangle of sophisticated logistics services? 
Last Wednesday, as part of the In Conversation webinar series, Beauty Independent touched base with Amazon experts—president Julian Chu and VP of business development Vanessa Kuykendall from Market Defense, a beauty brand-focused Amazon agency, Allison Heffernan, VP of global sales at Skyn Iceland, and Shannon Levy, director sales for Sara Happ—to answer some of the trickiest questions beauty businesses have about selling on Amazon and explore lessons they've learned about best practices on the platform. Below are five important takeaways from the conversation.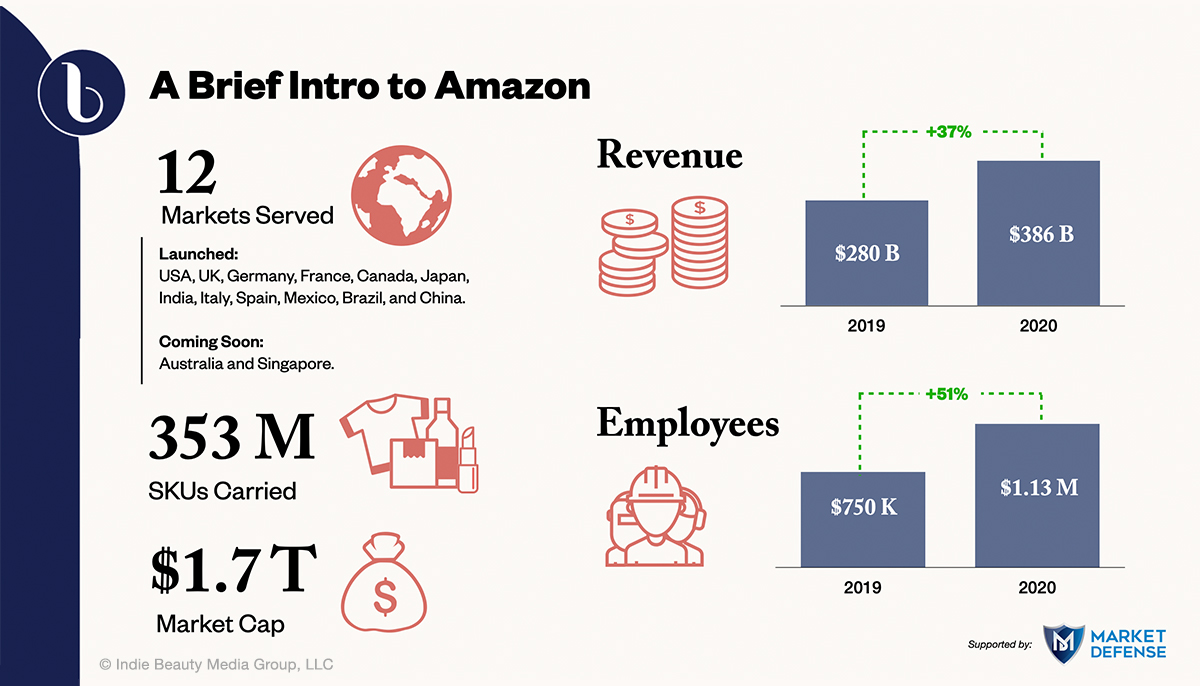 1. The Reasons For Being On Amazon 
Brands looking to retain tight oversight of their prices and fend off unauthorized sellers or knockoffs should sell on the platform, according to the webinar participants. Prior to being in Amazon, Levy detailed that Sara Happ faced issues with small wholesalers selling its products at discounts on the e-tailer. It leapt on the platform to get a handle on the pricing. Kuykendall advised, "If you want to control your price, if you've got a product that could be counterfeited, then you want to go earlier than others would because you need to lock down your IP." 
Amazon has programs for sellers intended to assist them with guarding their goods' prices. Kuykendall said, "You want to be able to create this moat around you so you're not getting attacked by resellers." Chu cautioned that Amazon isn't a brand builder. Amazon has been enhancing its brand storytelling tools, but it's still primarily a search-fueled destination. "The trick on Amazon is conveying brand value while protecting it from encroachment of others and creating demand. It's not easy," warned Chu. He doesn't recommend that founder-led or mission-driven indie brands launch directly on Amazon. He said, "If you're trying to build awareness and brand equity, it can't be the only thing you do." 
2. The Best Amazon Interface For Emerging Brands 
Amazon has two interfaces it employs to connect with brands. One is called Vendor Central, which is often referred to as 1P. The other is called Seller Central or 3P. They each have distinct advantages and disadvantages. With Vendor Central, Amazon acts in a manner similar to a traditional retailer by buying wholesale inventory that it is responsible for selling. It also services customers, advertises, drives traffic to listings, fulfills orders and maintains product content. "That costs money," said Chu, noting Vendor Central brands can be stuck with chargebacks on top of setup and service fees that cut into margins. Seller Central is akin to a marketplace where items are sold. For Seller Central brands, Chu explained Amazon is "providing consumer eyeballs, access and gateway to demand." 
Skyn Iceland and Sara Happ were both invited to join Vendor Central in 2014. Without vendor managers to help Sara Happ plot a course through the process, though, Levy often felt overwhelmed by Amazon. She said seemingly simple tasks like updating imagery and logos could take up to a year. While Sara Happ's Amazon sales progressed a bit, the brand didn't achieve the profits it hoped for. Skyn Iceland found hopping on Vendor Central didn't fully alleviate the problem of unauthorized vendors. The brand switched to Seller Central at the end of 2020 and has registered a huge improvement in margin. As a whole, its e-commerce business is now 55% of total sales, up from 27% in 2019. Kuykendall recommended Seller Central for brands seeking to keep tight control over their destiny on Amazon.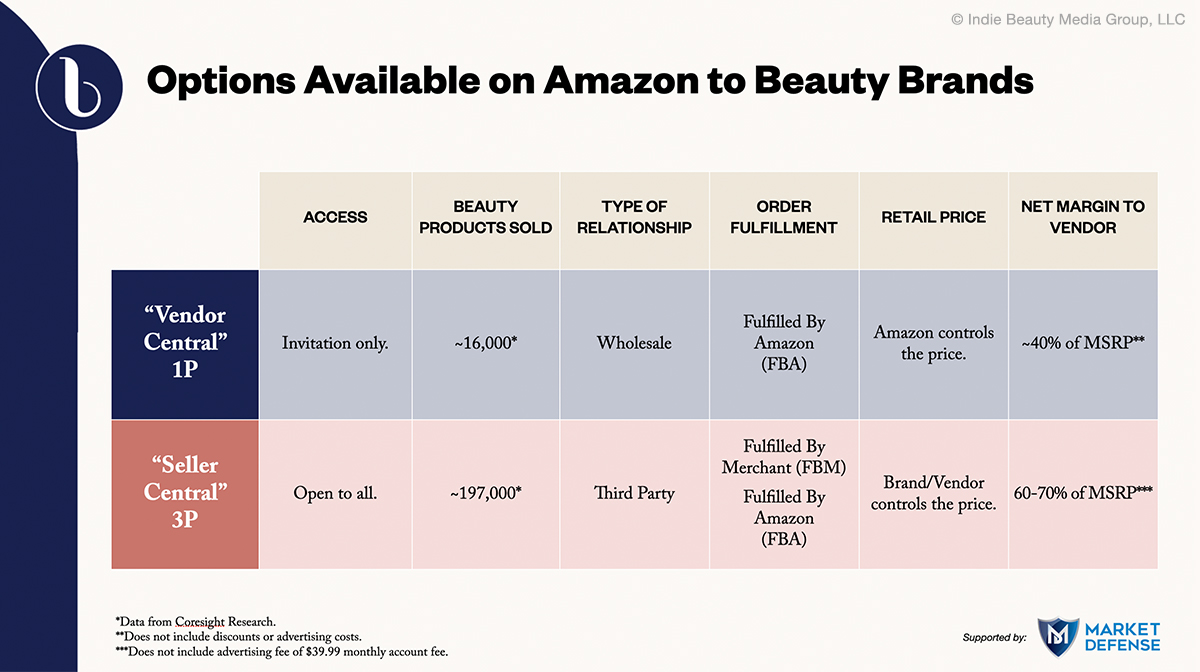 3. The Right Time To Start On Amazon
The webinar participants emphasized that proactivity rather than reactivity sets brands up for success on Amazon. Prior to signing up for Amazon, brands should pin down their target consumers, retail strategy and preferred growth path. At some point, Kuykendall said almost every brand should play a role on Amazon. She often hears cautionary tales of brands waiting too long to sell on the e-tailer. She said, "It's too late when you have already rolled out several distribution points, and you are already not able to know exactly where the product goes after it leaves your warehouse or theirs."
Kuykendall suggested brands button up their approach to Amazon once they've begun to invest in paid social, advertise through mediums with a broad reach such as television spots or appear on home shopping networks. "We want the customer to buy in the channel that we're asking them to buy in, but the truth is customers are going to buy wherever they want to buy," she said, adding, "We know that Amazon customers are going to go to Amazon first."
4. The argument FOR HIRING AN AMAZON AGENCY 
Brand founders often find themselves outside their comfort zones as they try to understand the complex ins and outs of their Amazon business. For them, hiring a third-party agency to manage their Amazon presence and outsource the day-to-day obligations of properly selling on the platform can be a relief. Kuykendall said, "Amazon's goal is around their end user and to get their customer the lowest price, so they have never been brand-friendly." She continued, "It doesn't always align with a brand's goal so they have to take control of that narrative because Amazon isn't going to do it for them."
Sara Happ's decision to hand over its Amazon enterprise to Market Defense was integral to it quickly increasing its sales volume on the e-tailer. Currently, Amazon is responsible for 20% of the brand's sales. While using Vendor Central, Skyn Iceland experienced double-digit Amazon sales growth, but struggled to capitalize on its efforts. Heffernan said, "We knew there was opportunity, but how do we propel the opportunity? We needed help." 
On Seller Central today, Skyn Iceland, another Market Defense client, is spending more on digital advertising via Amazon, but is registering a bigger return on investment by harnessing Market Defense's expertise. The brand had previously been hitting a return of 1.5 to 2 times its investment. Now, it's notching a minimum of 4 times return on its investment. The vegan skincare line aims to further maximize its Amazon business in the United States, and expand to Amazon in the United Kingdom as well as other countries in Europe.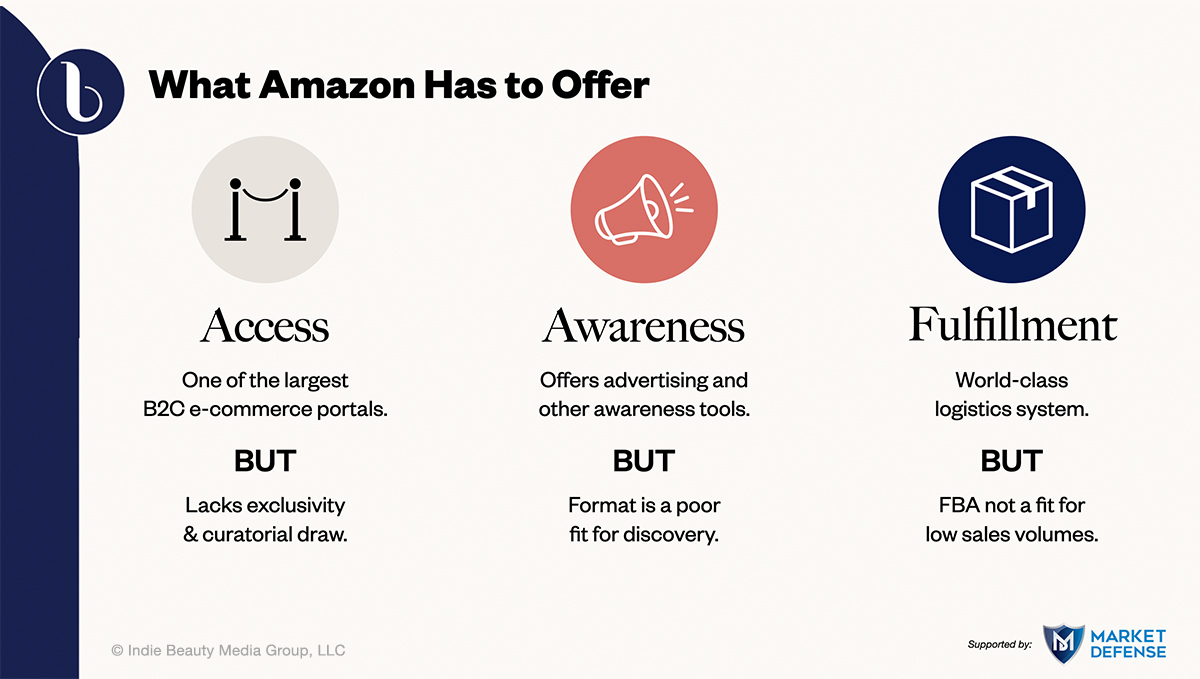 5. The VIEWS OF INVESTORS Evaluating BRands On Amazon 
When evaluating a deal, Chu, who formerly led digital marketing and e-commerce strategic initiatives for Castanea Partners, a private equity firm that backed Drybar, Tatcha and First Aid Beauty, outlined investors zero in on the size and certainty of a brand's potential upside, and the ability of the brand's leadership team to realize the upside. "If an emerging brand is successful only on Amazon, I'm wondering why they haven't tried DTC or gotten traction in at least one retail channel," he said. He elaborated, "If there are good reasons for why they haven't done it yet, but I feel the team understands how to grow elsewhere, that's attractive. If, on the other hand, it seems like the team only understands Amazon, that's a concern." 
Chu underscored that the best situation for a brand pursuing investment is to have traction in two to three distribution channels, which can include Amazon, but not max out its potential in any of them. "That can be very exciting, especially if the team has a clear understanding of what it takes to pull off a successful omnichannel growth strategy," he said. "This is often more about what you choose not to do than how many different channels you enter."
Head to Beauty Independent's In Conversation library to watch the full episode of the Amazon webinar and additional past webinars.