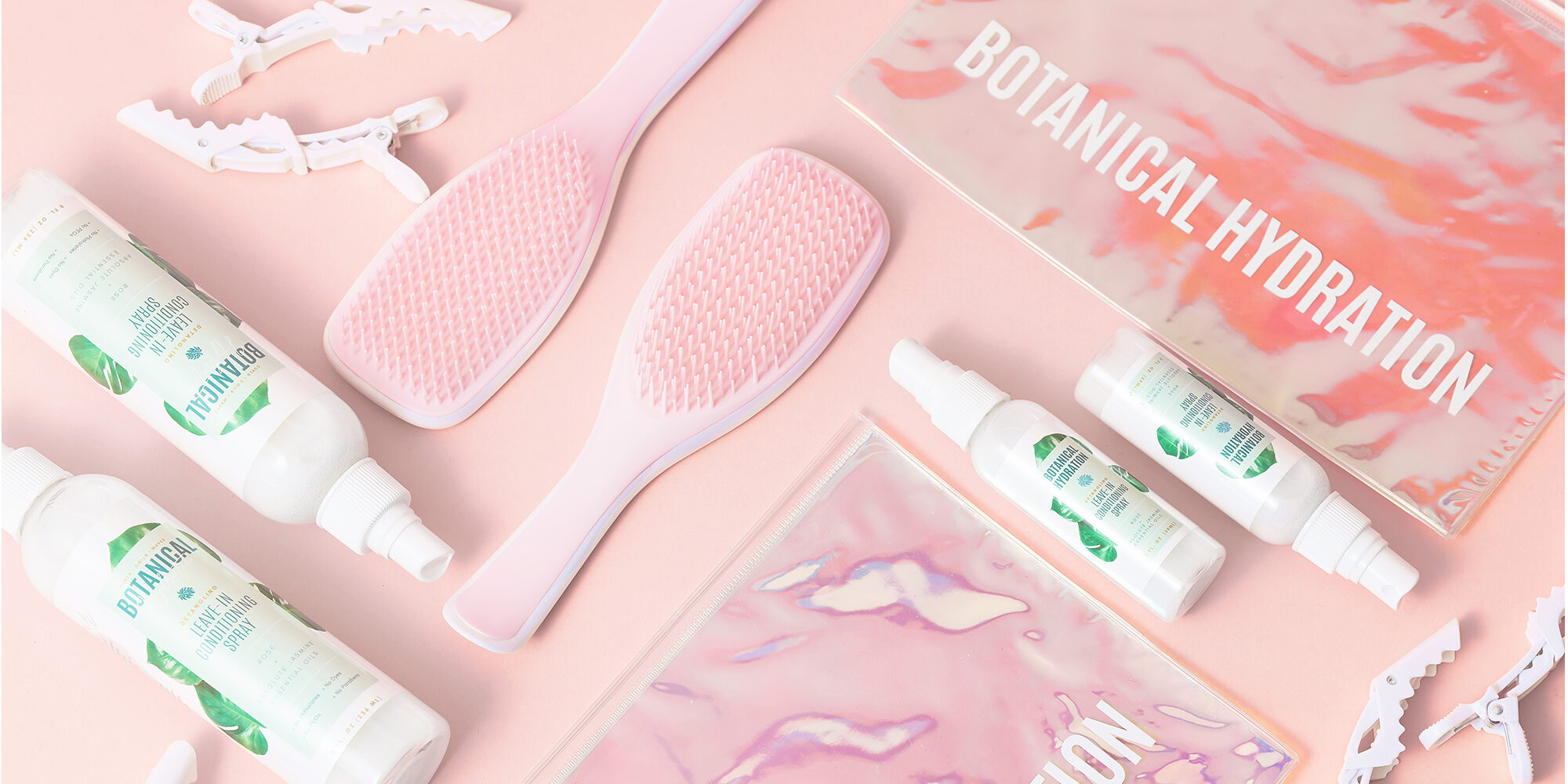 Five New Black-Owned Beauty And Wellness Brands To Watch
While the Beauty Independent editorial team saw a lull in the usually steady stream of new brand announcements during the first months of the pandemic, that slowdown didn't last. Many enterprising would-be entrepreneurs, countless numbers of Black women among them, found, in the hardships and new normal of the past year, motivation to make the leap from the beauty sidelines to business creation. The products they've bought to market are unique offerings that span the haircare, skincare, body care and ingestibles categories. In the words of Zeila founder Farah Hussein, "When I couldn't find products that shared my same principles of safe, effective and luxurious treatments using minimal, high-quality ingredients, I decided to create my own." Here is a roundup of five recently-launched Black-owned beauty and wellness brands.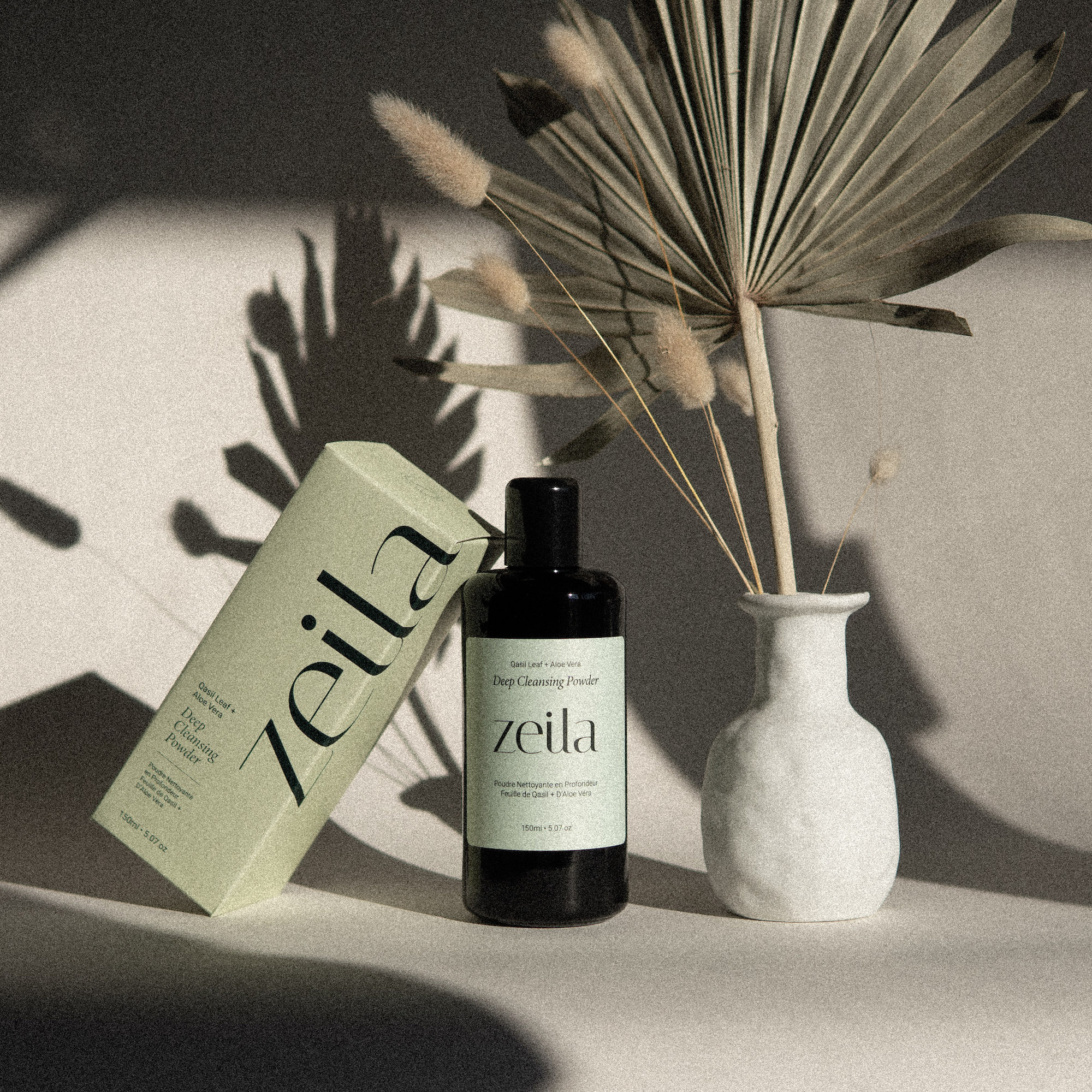 Zeila: Farah Hussein's path to brand founder began in earnest in her early 20s, but the inspiration for Zeila can be traced back to her African roots. The brand's name comes from the ancient port city of Zeila in Somaliland. Hussein explains, "Zeila was an important port city on ancient trade routes and extensively traded with the likes of ancient Egypt, Greece, Persia and Rome, among others. Our brand aims to spotlight these regions through ethical sourcing of hero ingredients for our products."
At the ripe age of 25, Hussein launched Zeila last year with a single unique product, Deep Cleansing Powder. It contains the brand's hero ingredient, qasil, a ground-up leaf powder from a tree native to East Africa that has been used by Somali women for generations. Other key ingredients include aloe vera leaf juice and kaolin clay that gives the product the ability to be used not only as a cleanser, but also left on as a mask. "It's common for brands to showcase a new product with a rare ingredient, but rarely do they shine the spotlight on the history of the ingredient and the people who use it," declares Hussein. "Zeila is committed to highlighting ingredient's roots while also supporting the communities they come from with ethical and sustainable sourcing." A 5-oz. bottle of Deep Cleansing Powder retails for $37.
Hussein is executing a measured assortment expansion strategy for Zeila. She plans to introduce one more product this year and eventually extend her brand to a full range of skincare that highlights indigenous ingredients from across the globe. Zeila's Deep Cleansing Powder is currently available on the brand's e-commerce website, but Hussein says she is interested in partnering with retailers whose values align with hers, including a strong focus on clean, ethically sourced ingredients and sustainability. She lists Thirteen Lune and The Detox Market as target partners.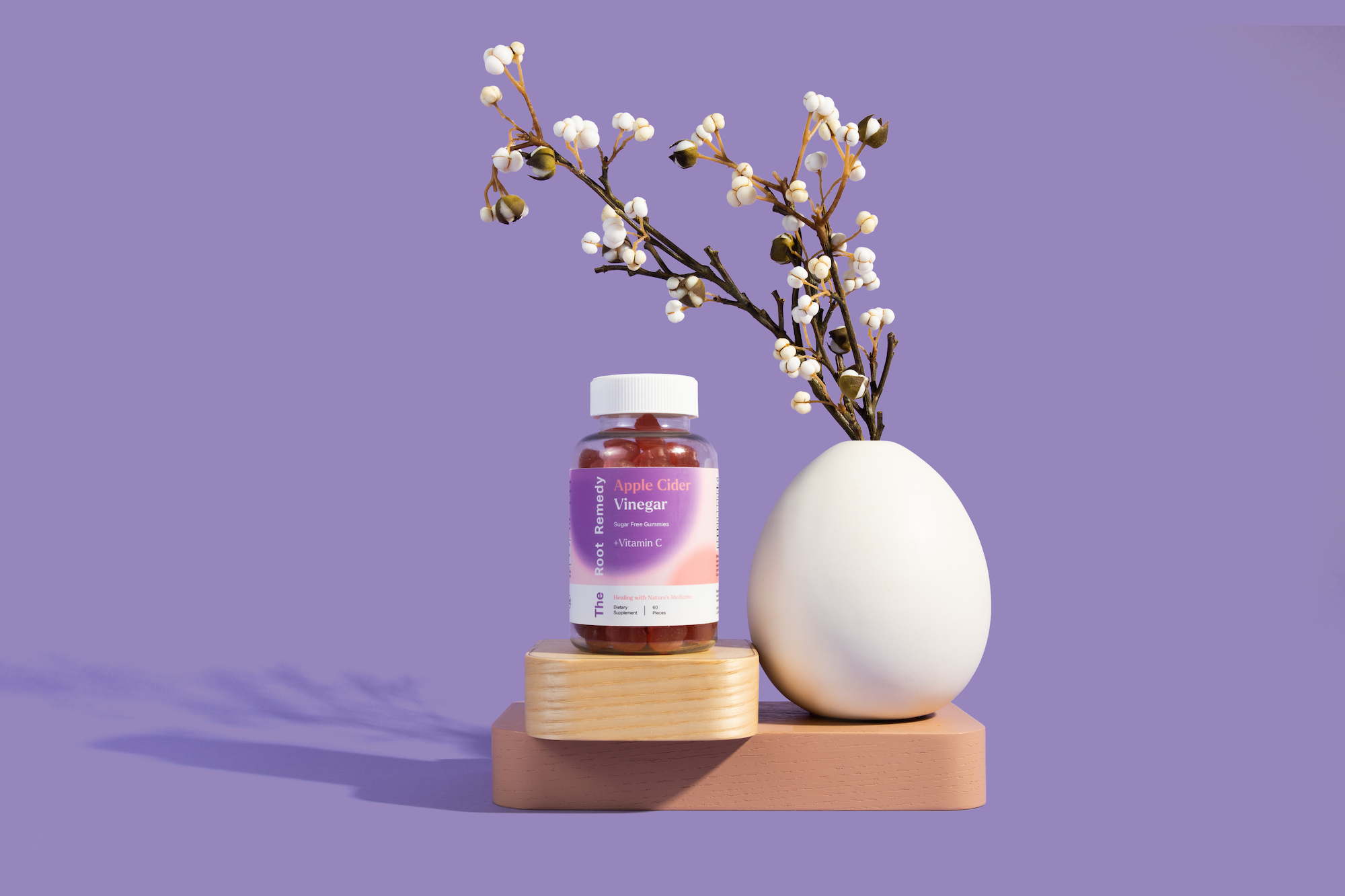 The Root Remedy: As the beauty industry inches towards a more inclusive ecosystem, the multi-trillion dollar wellness machine lags behind. Writing about Golde co-founder Trinity Mouzon Wofford and her ingestible brand last month, The Cut deemed her "The Only Black Woman at the Helm of a Major Wellness Brand." They're not wrong. With the launch of The Root Remedy next week, Marcella Graham hopes to swell the ranks of Black-owned powerhouse ingestible companies. 
The former technology marketing specialist decided to start a brand when she got sick during the pandemic. "I turned to herbal medicine to cure my symptoms," recounts Graham. "My family is Jamaican-Panamanian and Native American, so natural remedies come easy to me. I noticed that there were few luxury wellness brands that felt inclusive and genuine, so I sought out a way to create a gummy herbal supplement for the on-the-go health consumer." 
The Root Remedy will debut with one product, Apple Cider Vinegar Gummies, which the brand heralds as the first sugar-free apple cider vinegar gummies on the market. Graham says, "I noticed that competitor formulas were filled with sugars and GMOs, so I worked with my manufacturer to create a formula that was sugar-free, vegan, gluten-free and dairy and soy-free. Our formula also contains 5% acetic acid." A serving of The Root Remedy's Apple Cider Vinegar Gummies, two gummies, also provides 44% of the recommended daily allowance of vitamin C. 
A bottle of 60 gummies, enough for a month, will retail for $24.99. The Root Remedy's product collection is expected to expand to additional herbal supplement gummies, including possibly matcha and probiotic varieties. Graham aspires to go big on retail distribution for The Root Remedy, naming Target, Trader Joe's and Sephora as ideal partners for her brand. "We also plan to support Black-owned marketplaces to stimulate the black economy and promote wellness to underprivileged BIPOC communities," she says. "I have a passion for sharing and educating others about wellness with a particular focus on the lack of diversity in BIPOC communities."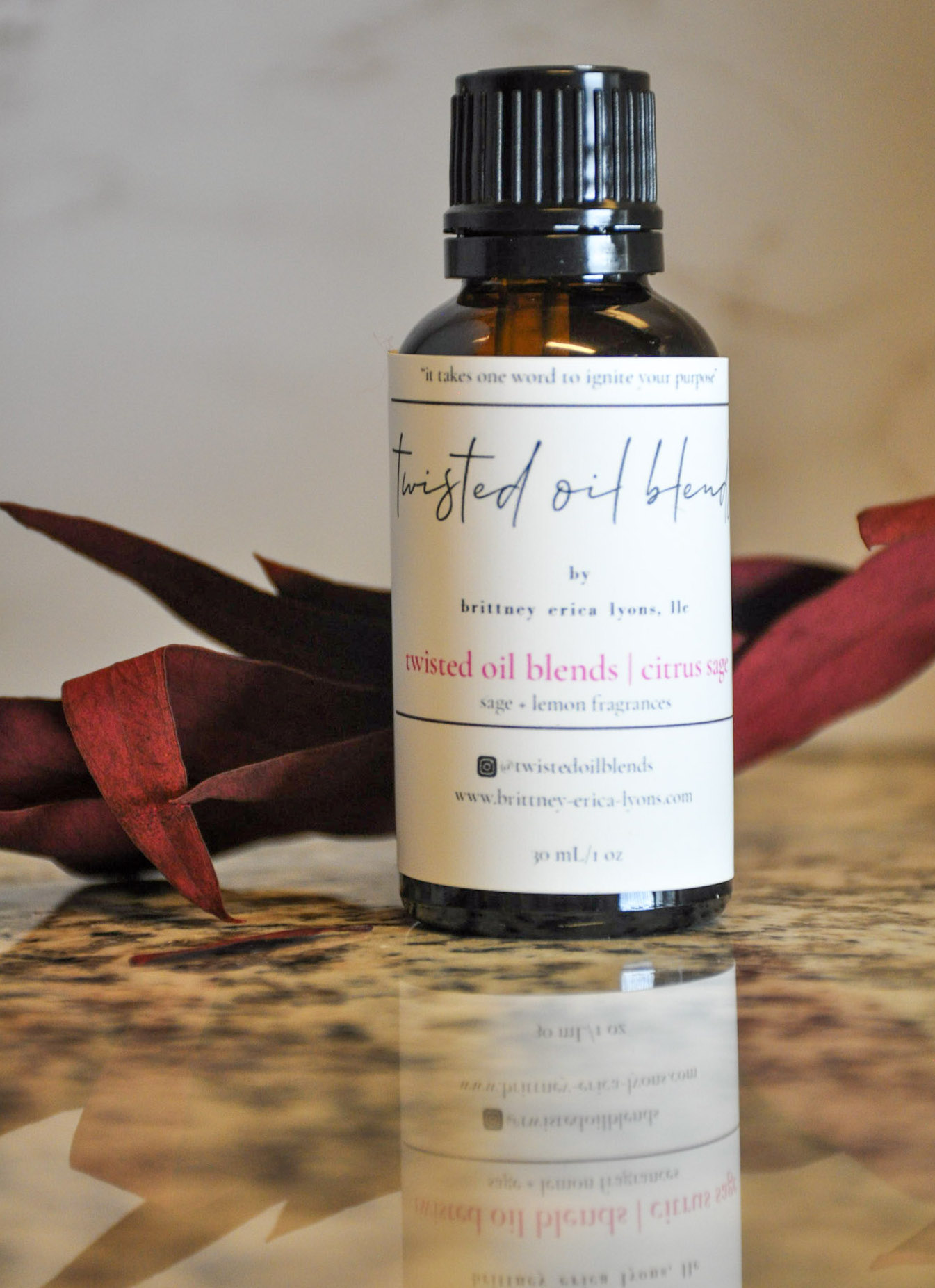 Twisted Oil Blends: Certified life coach Brittney Lyons started her brand Twisted Oil Blends as a hobby to "practice active meditation and to convert my home into a soothing, good-smelling sanctuary." Soon, though, it became a serious endeavor as a vehicle to address mental health in her community. Lyons earned a master's degree in divinity from the Samuel Dewitt Proctor School of Theology at Virginia Union University and is a strong advocate for mental health awareness. "I believe ministry can be used to help address the needs of the mental, physical and spiritual domains of an individual while in conjunction with therapy," she says. "I connect with entrepreneurs to share the importance of positive affirmations and the importance of carving out days to help realign our emotional, physical and spiritual domains, so that we can recharge and produce the best products for our brand and customers."
Creating customized essential oil blends began as a way for Lyons to cope with her own stress and anxiety. "My self-coined phrase is, 'Aromatherapy is where the vibe begins,'" she says. In August 2020, Twisted Oil Blends' online store went live. Less than a year later, Twisted Oil Blends offers 25 essential oils-based home and body fragrances as well as an array of ceramic diffusers and burners on its e-commerce site. Home fragrances sell for $8 for 5-ml bottles and $15 for 30-ml. bottles. The 10-oz. unisex body fragrances retail for $13. The brand just announced an exclusive partnership with retailer Beauty Beez.
"Our bestsellers are Citrus Sage, Motha-God, Mone', Kingdom and Motha-Earth," shares Lyons, adding her personal favorites are Motha-God, Motha-Earth, Mone' and Melanin & Kingdom. Lyons says, "By way of Twisted Oil Blends, our customers are empowered, fierce and continue to value their mental, emotional and physical wellness…They are the gifts that keep on giving."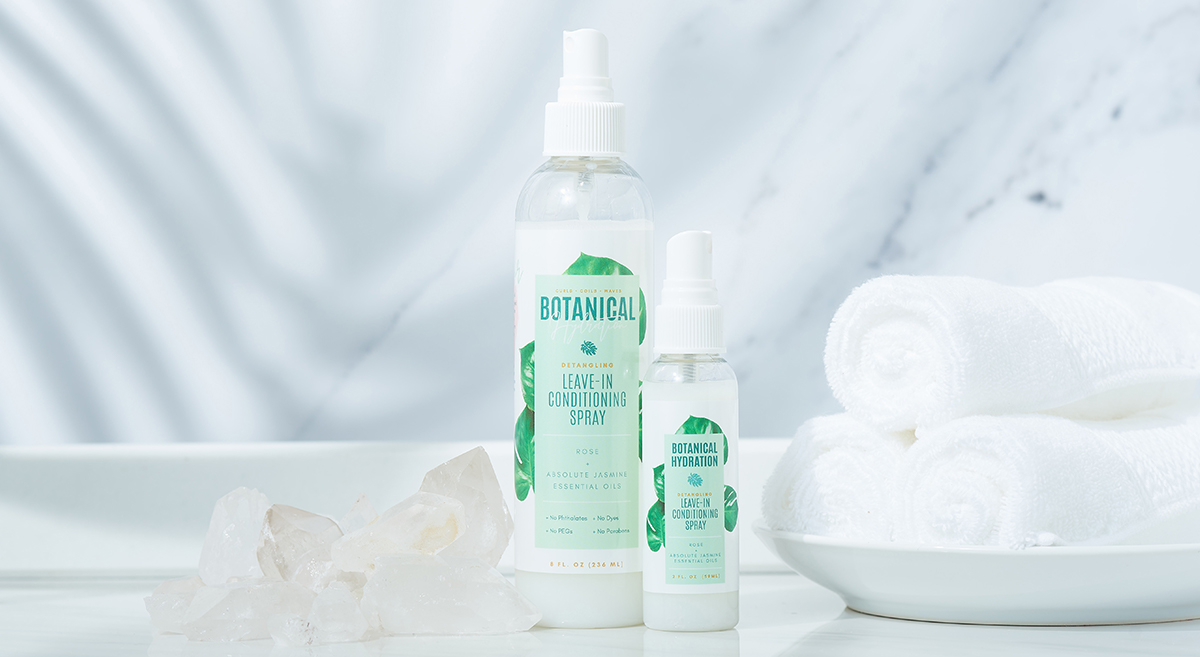 Botanical Hydration: When the pandemic hit, Ashley Plummer founder herself under what she describes as "virtual house arrest" while pregnant and simultaneously homeschooling her 5-year-old son with her husband. "Life hit us hard in a variety of ways," says Plummer. "We knew there was no better time than now to start a business, to not only create an additional stream of revenue, but to initiate the groundwork of a family legacy for our children and future generations."
She wanted to establish a company in a category she was passionate about and looked to one of her lifelong passions, beauty, for inspiration. "There was a strong emphasis on learning how to properly tend to our hair, skin and nails in my household growing up," says Plummer. "At a young age, I learned techniques to effectively maintain these areas of self-care from both my mother and my nana. They instilled the value of healthy grooming and the importance of learning how to do it myself. These principles have stayed with me to this day."
Plummer and her husband used the time that would normally be spent on commuting and doing school drop-off and pick-ups to research and develop a business model. Private Label Insider founder Melody Bockelman's Beauty Business Entrepreneurs Facebook Group was a huge help. Plummer decided to launch Botanical Hydration in the haircare arena first and is starting with just one hair product, the Detangling Leave-In Conditioning Spray. The styling product is formulated with keratin protein, and organic rose and jasmine oils. It's available in two sizes: 8 ounces for $25 and 2 ounces for $8.50. There are bundles available, too, priced from $40 to $60. The products are available on Botanical Hydration's e-commerce site. 
"Our community loves this leave-in because it really helps people embrace the versatility of their hair with a truly multitasking product," says Plummer. "It is designed for all hair textures, has an alluring, light floral scent and is a product that the whole household can use. It's the perfect treatment for your hair and can be used daily." She reports the brand is already seeing repeat buyers and actively working on new product set to launch later this year.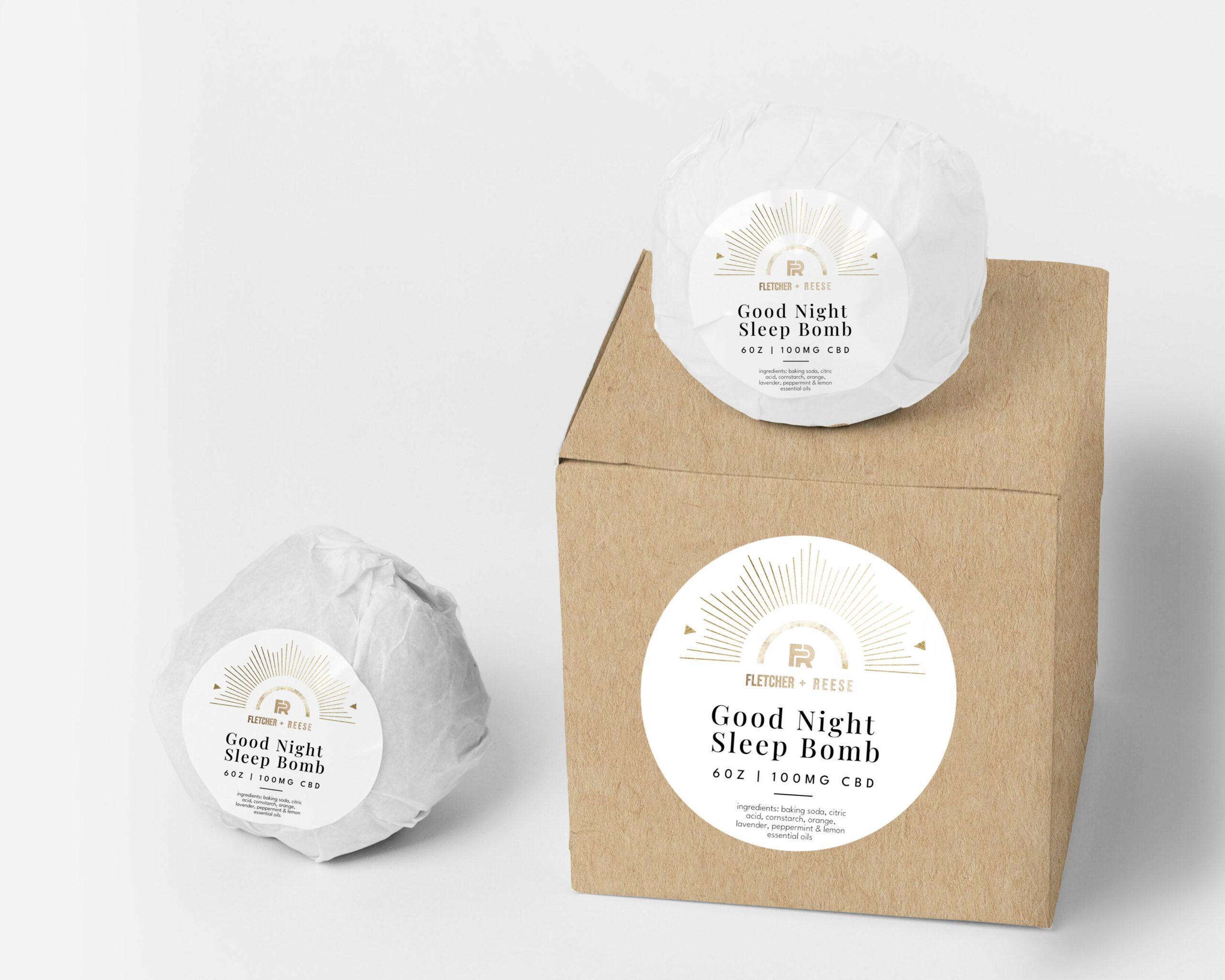 Fletcher + Reese: Uterine fibroids can be incredibly impactful for women who suffer from them. They can lead to heavy menstrual bleeding resulting in anemia, infertility and pregnancy complications. Fibroids are significantly more prevalent in Black women, with 80% of Black women developing them by age 50. Doctoral student and program manager Tish Fletcher was a health coach until mid-2019, when personal health challenges hindered her ability to provide services. "I could barely muster the energy to work out myself, so I felt like a fraud," she recounts. "Doctors found several fibroids, which caused extended menstrual cycles of 30-plus days and severe anemia and fatigue. In the midst of dealing with this, I went in for my annual mammogram and my doctor requested gene testing. The test came back positive for PALB2, one of the newer breast cancer genes. Needless to say, I wasn't sleeping, I was anxious and in pain as I planned for fibroid removal surgery in addition to contemplating a double mastectomy. As someone relatively healthy most of my life, I really just wanted to feel better."
CBD was invaluable for Fletcher as she dealt with debilitating inflammation, insomnia and other symptoms. "I found myself sleeping better, waking up with a bit more energy and less pain," she enthuses. As COVID-19 lockdowns left Fletcher with more time on her hands, she began creating her own CBD products, such as bath salts, that her friends tried and immediately wanted to purchase. Their requests spurred Fletcher to launch the brand Fletcher + Reese earlier this month. Reese is Fletcher's great grandmother's last name.
The brand sells bath salts, bath bombs, pain relief balms, massage oil and two tinctures. Every item is infused with CBD. Though she introduced Fletcher + Reese with a robust assortment, Fletcher already has additional products in the works. "The one that I think will be a bestseller is my body cleanser and polish," she says. "I've been working on a cleanser infused with essential oils, coconut oil, CBD and exfoliants. It may be my favorite product so far, as you get the best of many worlds. You get the aromatherapy from the essential oil, moisturization from my coconut oil blend, exfoliation from the sugar scrub and relaxation from the CBD. It's like a spa at your fingertips."
Fletcher + Reese's products range in price from $12 to $60.The brand is currently sold direct-to-consumer via its site, but Fletcher plans to roll it out to retail in the future. "If or when CBD products are on Target shelves, then I know that a part of my mission to help others access CBD is complete," says Fletcher, a certified CBD coach and adviser. "I could also see it on the shelves of Anthropologie, Sephora and Ulta Beauty. My goal is to be the entry-level guide to those new to CBD. I promote better health and better living, and all of us could stand to feel just a little bit better. For me, CBD has helped my journey."