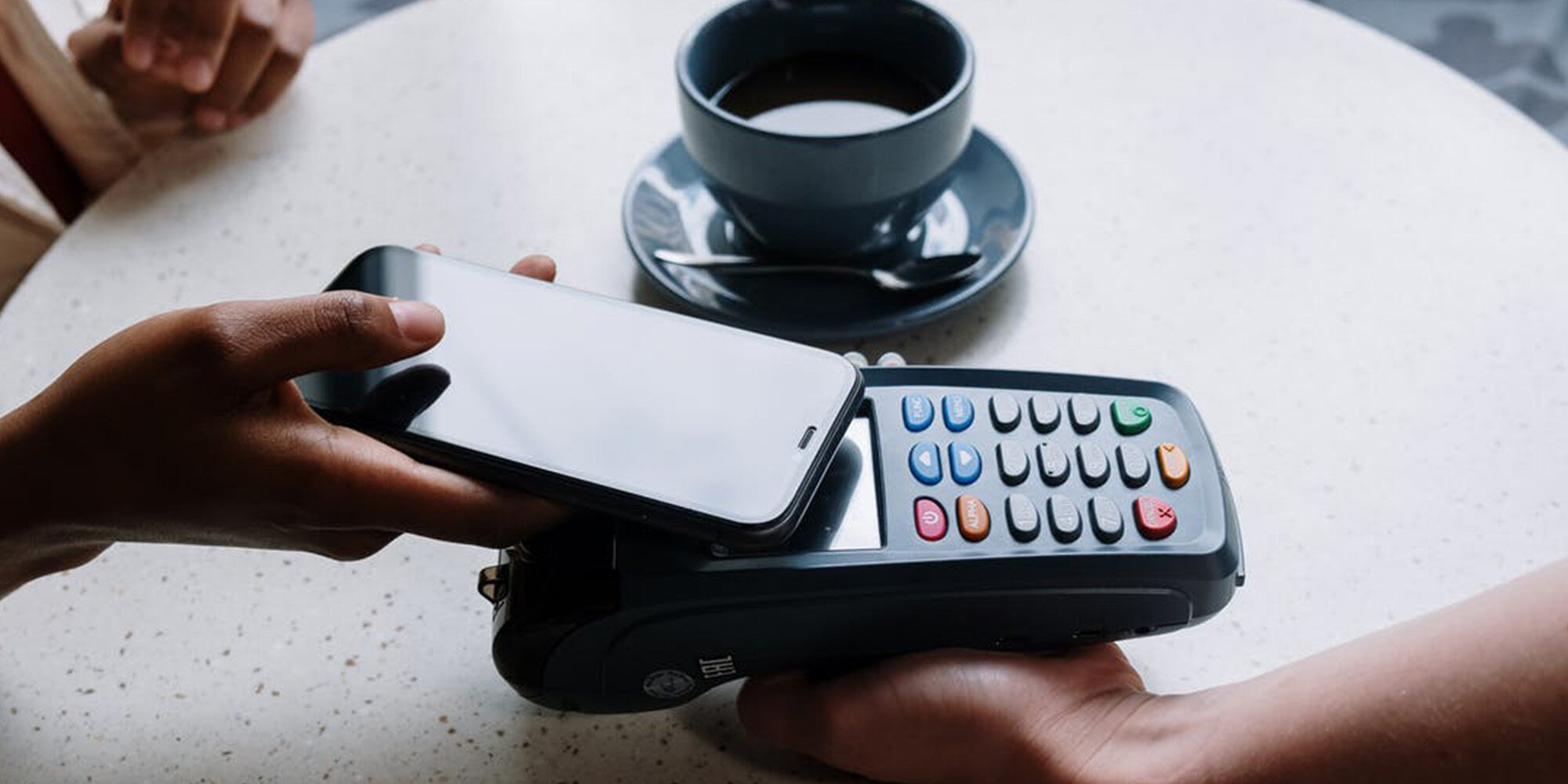 From Activism To Advertising, Five Social Media Developments From This Week
Social media is a mess.
As 2020 continues to deliver curveballs to humanity, it's become quite clear that change needs to happen and happen fast. The platforms we rely on to connect with others and conduct our businesses are failing users. Whether it's due to hateful content, misinformation or privacy violations, regulation is becoming increasingly critical to right social media wrongs.
The latest breach of users' trust made headlines this week when it was revealed nearly 235 million TikTok, Instagram and YouTube profiles were exposed in a leak from social media data firm Comparitech. The alarming leak won't be the last worrying social media incident. In the presidential election, social media policy hasn't been a big talking point, but it should be.
Prince Harry is cognizant of how important it is to address social media issues. Earlier this month, he articulated his concerns and called for reform in a first-person piece in the magazine Fast Company. "Many of us love and enjoy social media. It's a seemingly free resource for connecting, sharing, and organising. But it's not actually free; the cost is high," he wrote. "Every time you click, they learn more about you."
As global citizens, it's crucial for us in the indie beauty community to keep up on the good and bad of social media, and to think about how we and our businesses participate in both. To help you stay attuned to the latest, here are five developments from this week touching upon everything from activism to advertising.
1. BRAND ACTIVISM
Brands shouldn't sit on the sidelines. Unconvinced that taking positions pays off? In a survey of 1,000 American consumers, Sprout Social found that nearly 60% of them will buy from brands that express their values on social media. To learn more, download a factsheet from the social media management software firm that provides survey results illustrating what consumers want today and indicate activist strategies brands should pursue.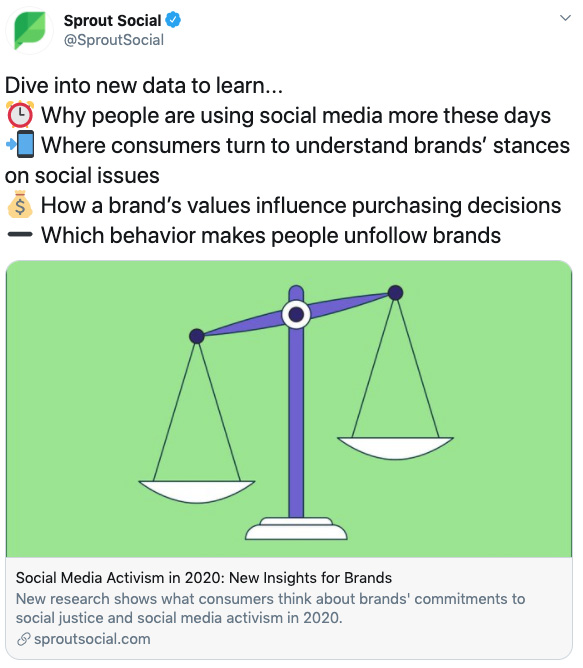 2. Cyber Security 
On Tuesday, Hootsuite will be on LinkedIn Live to delve into why cybersecurity matters to marketers. The social media management platform is set to take a deep dive into changes in the cyber security space and tactics to ensure your social media channels are safe. Register here.
3. Advertising
If you're new to paid social, 2020 is an interesting time to get started. The pandemic has people using social media more all over the world, but advertising spend isn't surging apace. As a result, ad prices are trending lower. Hootsuite shares why, and explores how businesses should weigh their organic versus paid approaches. Check out its insights in a blog post here.
4. social media SPeech
The growing popularity of audiobooks, podcasts and voice control apps are pointing to an audio future. Twitter has stepped toward audio by enabling users to send 140-second audio tweets, and Twitter CEO Jack Dorsey has reportedly been testing out one of Silicon Valley's hottest new startups Clubhouse, which features audio chatrooms. On the emergence of voice in social media, Entrepreneur contributor Peter Harengel writes, "Imagine an online chat room where people actually chat. No quickfire Twitter insults, no long and pointless Facebook arguments, just a bunch of people, anonymous or not, discussing, debating, and sharing information." Read more here.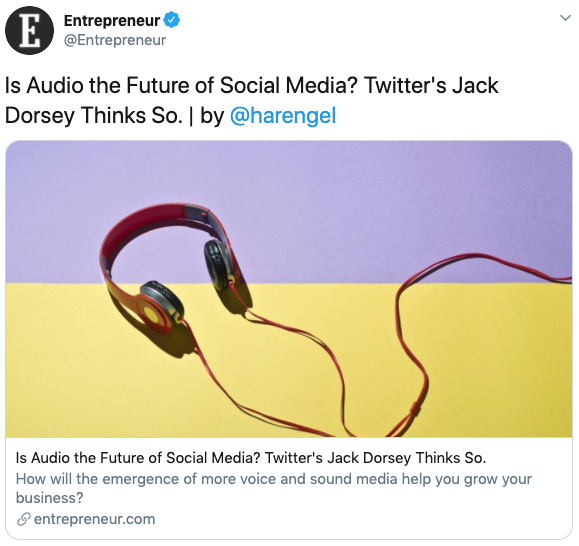 5. QR Codes 
QR codes are finally gaining momentum in the United States and, this week, Instagram replaced its internal scanning Nametag Codes with QR codes that can be accessed with iOS or Android camera tools. In Forbes, senior multichannel retail leader Andrea Wasserman shares six ways retailers and restaurants can leverage Instagram's new QR offering, including for detailed merchandise information, during the pandemic and beyond. Click here to read more.