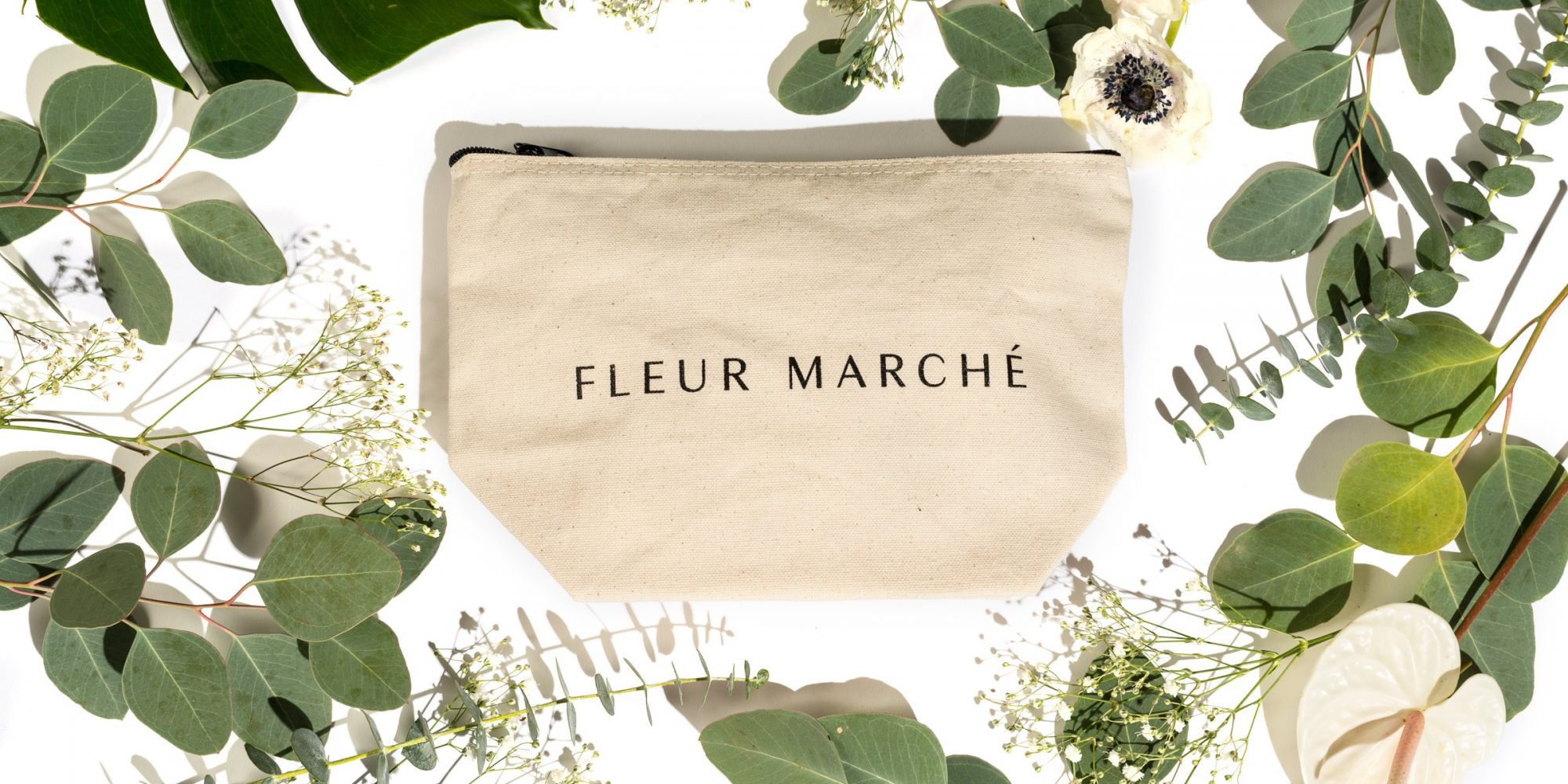 Fleur Marché Helped Make CBD Shopping Fashionable. Now, It Has To Make It More Than A Fashion.
Shortly after the federal Farm Bill legalized the sale of hemp products in late 2018, Fleur Marché came on the cannabis scene to Goopify online CBD shopping. Its founders and Goop alumni Ashley Lewis and Meredith Schroeder sought to convince women turned off by marijuana to reconsider cannabis by carefully picking brands, including Vertly, Plant People, Leef Organics, Dazey, Cannuka, Beboe, Life Elements and Juna, that looked good and put good stuff in their formulas. Now, with the CBD segment ballooning, the pair is leaning into its curation and product vetting expertise to separate Fleur Marché from retailers that have glommed onto CBD as sales of it soared. "We are long on CBD—we think it will continue to integrate into people's wellness practices and into Western medicine—but we are short on the mainstream fad of CBD," says Lewis. "Our plan is to stick it out, keep focusing on quality, and we believe we will be left standing when the cards fall." Beauty Independent talked to her and Schroeder about merchandise popular on Fleur Marché, fundraising, impactful content, physical extensions of their digital business and Sephora's new CBD standard.
What led to the creation of Fleur Marché?
Lewis: Meredith and I met at Goop, where we were work wives. Before Goop, I was at ClassPass, where I oversaw business development, and I was on the Barbie brand marketing team at Mattel. I went to business school and, before that, I was in the film industry. I went to business school because, when I was in the film industry, I didn't feel I had any skills. While at Goop, I ran the wellness business vertical. I oversaw the development of wellness products such as Goop's vitamins, and I built the multi-branded wellness business to mimic the clean beauty business that Goop had established and was well-known for. It was there I first encountered CBD. To her credit, early on, Gwyneth [Paltrow] was bullish on cannabis. I was looking at the science and regulatory landscape behind it, and whether we should be making our own CBD products or buying them from other brands. Over the course of time, I started using CBD for myself, and it was so effective. Of all the things I was trying, it was really the most effective.
There was a pool of women willing to try things like ashwagandha and vaginal steams, but, if you said CBD to them, they would say, "No, I'm not a stoner. I don't want to get high," but that seemed like a real miss. CBD is a purely therapeutic tool that's not used as a recreational drug, and it can help women with daily things like sleep, pain relief and skin issues. I really wanted to figure out how to bring CBD to them on a large scale. At the time I was realizing I wanted to do that, Meredith was as well.
Schroeder: I have pretty much been deeply entrenched in retail, especially women's fashion brands, my whole career. I was the fashion counterpart to Ashley at Goop. She headed up wellness, and I oversaw the fashion part of the business, the largest vertical at Goop, which is always a surprise to people. I oversaw the multi-branded buying function, which encompassed contemporary and luxury brands, as well as the owned label piece. Before that, I worked at a laundry list of brands big and small, including Nasty Gal and BCBG. I've always been obsessed with contextualizing things for women, and taking categories that have been age-old categories and reinventing them to make them relevant for women. I felt that was really missing in the cannabis space.
About three years ago, I went to a dispensary in Aspen that was head and shoulders above what our retail landscape looked like at the time in LA. I found out there were so many amazing products available. Before, I was like that woman Ashley mentioned who physically recoiled when people said cannabis. I thought back to the pot brownie that I'd taken when I was younger, but, once I saw that cannabis was being rebranded, I knew there was an opportunity to create a sophisticated, elevated experience for women. I approached it from a retailer and consumer perspective, making sure we were developing a place that women felt comfortable to come to because, at that point, cannabis felt scary to a lot of people and overwhelming. We wanted it to be a good experience for beginners and even recreational users to rediscover CBD in a really thoughtful way.
What is Fleur Marché?
Lewis: We are online CBD boutique and discovery platform for women who are skeptical, curious, hesitant or excited—or all of the above—about CBD. We really wanted to be a platform for people who'd heard about CBD, but didn't know where to go. This is a one-stop shop for CBD where you can go and have the education you need without doing a ton of research and get high-quality products to start or continue your journey. The goal above all else is to be a trusted resource. For the woman who is a reluctant CBD consumer, our goal is to be your best friend and a converter. Oftentimes, if you're hesitant about something, and your best friend comes to you and says, "Just try this, you will love it," you are much more likely to try it. That's what we are trying to be for our target audience.
What's your brand vetting process like?
Schroeder: We have a rigorous, multistep process. We start by engaging brands that we believe in. We have quite a few inbounds at this point. In fact, we can't keep up. That means we have a lot of homework on our end. We begin by thinking about whether we are attracted to the product. Our consumers want to be proud to recommend it to their sisters, mothers and friends. It needs to feel similar to a beauty or wellness product. So, we look at the branding and, then, we do our research to see if the brand aligns with our ethos. Are they in it for the right reasons? How did they come to cannabis? Usually, Ashley and I both interview them. We like to have in-depth conversations. If they pass that piece of it, we look at the testing, and we collect samples to try the products ourselves. We don't put anything on the platform that we don't put in or on our bodies.
We get into the science of the brand. We start with extract testing, and we go all the way to finished product testing. At the extract testing level, we look for pesticides, heavy metals, residual solvents, microbial contaminants and potency. We also collect finished product testing, and we look at the potency there to make sure the CBD in the product matches what's on the label. We look at the source of the hemp and the details of where the product is manufactured. We want to make sure the product is safely manufactured. We look to see whether the manufacturer is GMP-certified or acting according to GMP regulations or certified with a state health board.
What do you think of Sephora's new CBD standard?
Lewis: As a brand built with the purpose of helping consumers identify top-quality CBD products in a crowded and largely unregulated market, it is exciting for us to see a major retailer like Sephora join the movement and help spread awareness about the importance of quality standards and testing when it comes to CBD. We have believed for some time that, as the CBD industry continues to mature, consumer demand will require players in this space—manufacturers, brands and retailers—to establish, adhere to and be transparent about standardized and, hopefully, rigid quality practices. It is our belief that this consumer-led movement will drive self-regulation in the industry even before the FDA comes out with a clear set of requirements.
Sephora now realizing this same thing signals that this trend is already in motion, that consumers are already starting to pay attention to labels and questioning what they find. We think this is excellent news as it will ultimately force a right-setting of the CBD market, which is currently crowded with too many opportunistic brands and products. As the barriers to entry increase, and it becomes harder and more expensive to put legitimate products into market, we anticipate that many, if not most, of those brands will wash out.
While we're excited to see Sephora establish this policy, we view it as a great first step. At Fleur Marché, we have a very rigid vetting process, and we are transparent about our specific requirements for testing at various stages of production, what exactly we're looking for on a COA, and how we monitor the quality of our brands' manufacturing processes. We feel that this is important for any CBD consumer to understand and would love to see everyone who sells CBD adopt this same level of detail.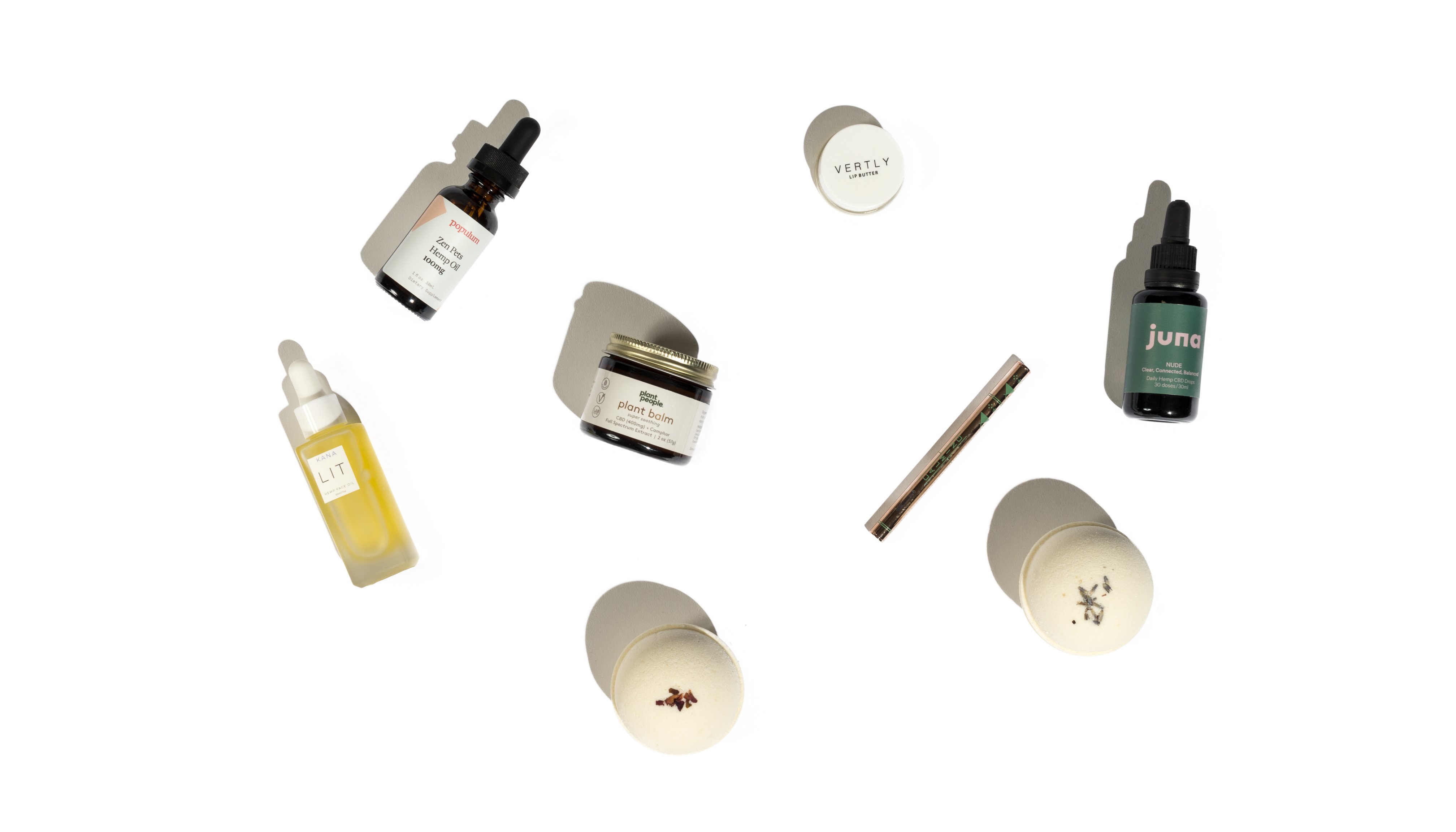 How many brands to you sell at Fleur Marché?
Schroeder: We have 31. We are really careful and narrow with our selection. We only select the best products form the best brands. Our customers have so much trust in us, and they really respond well to every single SKU in the mix. From a product category standpoint, what drives the business is tinctures. It's the most well-known format. It's a really key part of the business, which was surprising to us at first. We thought that skincare and beauty products would be a bit more enticing for a beginner audience. What they are responding to is a need-based approach. We have architected our website to allow them to shop that way. If a product clearly tells them what it does—it's going to help them with sleep or anxiety or, if it's a beauty product, what exactly it's going to do in their regimen—then they are much more apt to convert.
You do starter kits. Tell us about them.
Lewis: Given the high price points of some of our products, it's difficult for someone just starting out with CBD. They don't know how much of an investment they want to make. The samplers have different products in different formats from third-party brands. So, for example, there can be a tincture, transdermal patch and edible. It's really the best way to try CBD, and it's beautifully packaged, so it's easily giftable. Our customers have really responded to it because it's at a lower price point, but allows them to get a full experience. You don't have to double down on anything that might be out of your budget if you're not sure how it's going to work for you.
What's a product in your selection that doesn't receive as much love as it should?
Lewis: I love Populum. It makes an amazing cold-pressed tincture, and it was one of the first CBD brands I encountered. From 2016, when this was all nascent, they really focused on testing because they cared about putting out a really high-quality product. The tincture is an orange flavor, which is great for beginners because a lot of people are turned off by a weedy taste, and they have pet tincture. My 60-pound pit bull wants to eat the house when it rains, and we give her the pet tincture. It has saved a lot of construction costs.
Schroeder: Mine would be anything related to PMS. That's what really converted me to CBD in the first place. I strongly recommend that people who are sick of taking over-the-counter medications and essentially ruining their livers try CBD. Our PMS kit is really amazing. The Period Patch that's in it is great.
What's your approach to content?
Lewis: In this world of CBD, where there is still so much education to be done, it felt important to us to have content that was snackable, easily digestible and always accurate, but well-researched. We focus on infographics that are fun to read. Or goal is to have you read our content in three minutes or less. Let's help you be the be the most educated person at a cocktail party without having to do much of the research yourself. What works for us best is CBD 101-type pieces. We provide information on what CBD is, what it does and the fact that it doesn't get you high. Outside of the big metropolises, people are still discovering and trying to understand it.
Schroeder: Our newsletters that do really well feature actual people, whether they are brand fans or CEOs of companies. We have featured our moms before. The overarching theme is about understanding CBD from a variety of women that are relatable. We try to feature as many archetypes of women as we can so women understand how to incorporate CBD into their wellness routines.
Fleur Marché has investment from Outbound Ventures and Gotham Green Partners, among others. What was it like to seek investment?
Lewis: It was just as intense as everyone told us it was going to be, but you can't really know how it's going to be until you do it. We got a lot of interest because we were two women from Goop coming into the cannabis space, which was where all the investors were looking. We had a ton of meetings, and a lot of them were with people who weren't really interested in cannabis or were just starting their process looking into it. It was really eye-opening to learn about how people evaluate businesses. It's so subjective. Despite the fact that they want to see numbers, what they are really looking for is how you think. It was an evaluation of how they thought we would perform. At times, that felt supportive and, other times, it felt soul-crushing.
You're fundraising again. What are you doing differently this time?
Schroeder: The first thing we are doing differently is being more specific about who we go out to. We have specific goals around why we are raising this round and what we are trying to get out of it. Last time, we really didn't know what we are doing. I'm not saying we know now, but we know more than we did. We are trying to be more careful about whether a person is interested in this kind of business at this kind of size, and whether they have the expertise to be strategic partners in terms of what we want to do with their money. Also, can they introduce us to other companies that can help us achieve our goals? The first time, we were pitching a business we hadn't started. Now, we have a business, so we are able to come in and say, "Look at what we've done with the money we raised the first time." We have more data backing the ask.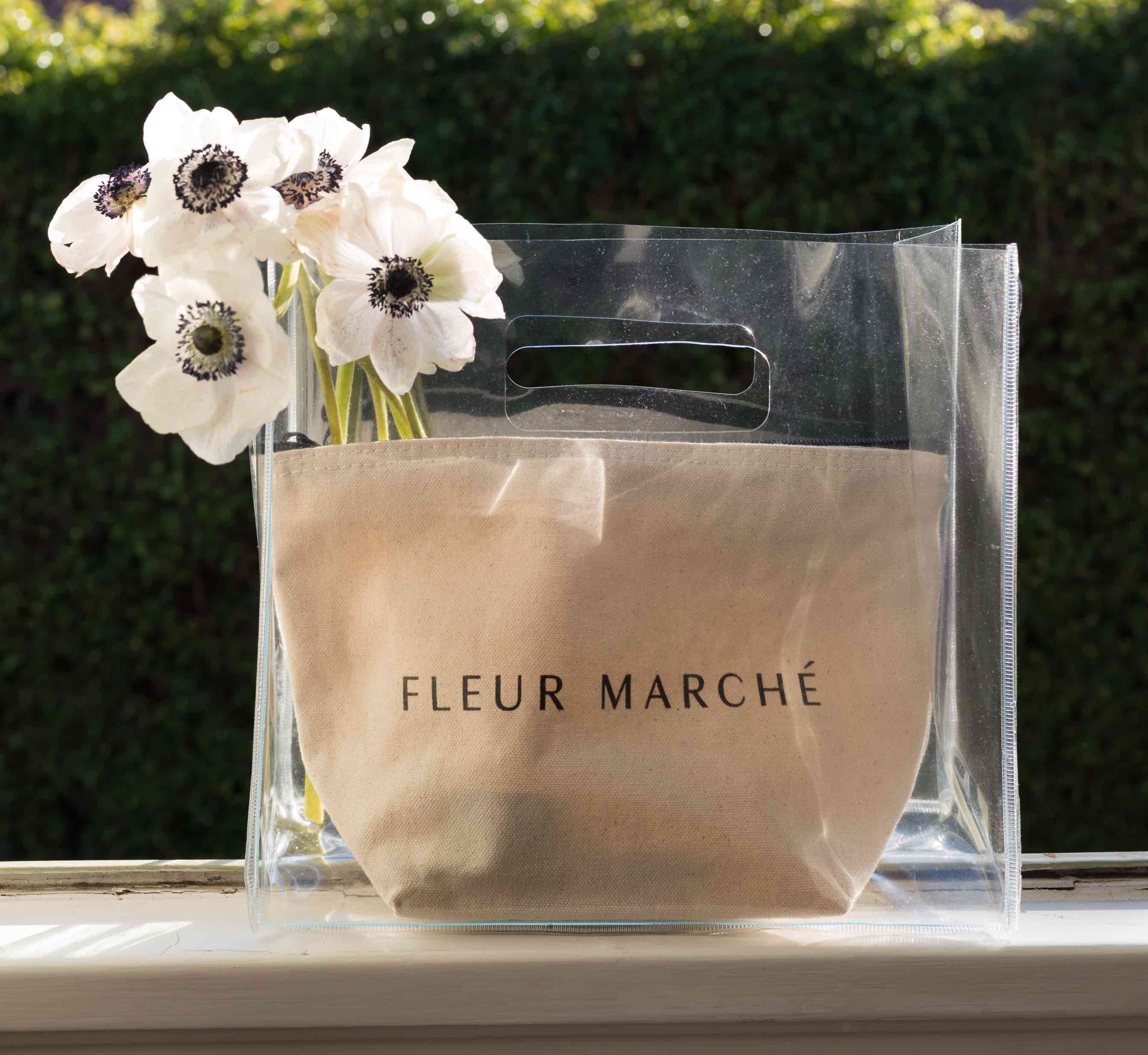 How's the business going?
Lewis: We saw pretty impressive growth last year. We were on target with our earliest projections, and we did it with very little marketing spend in one of the most crowded spaces. We have had opportunities to work with companies like Outdoor Voices, Ba&sh and Girlboss. We did amazing pop-ups with Ba&sh in Malibu and New York City, where we had installations in their stores. They were trying to figure out a way to drive foot traffic and get their customers excited about seeing another side of Ba&sh, and we were able to help them do that. It drove a lot of people to learn about our brand, too, by introducing a whole new customer to Fleur Marché.
What role do physical manifestations of Fleur Marché play?
Schroeder: We think that IRL, which is the overarching term for it we use internally, is an important part of what we are doing, and it probably always will be. We will pop up at events or at a retail space. We just launched our pop-up cart, which is a beautiful mobile marketplace experience that's Fleur Marché branded. Throughout the holiday season, we popped up with it at a lot of different LA-based partners. We are trying do as many activations as we can to interact with and learn about customers.
Where do you see Fleur Marché in five years?
Schroeder: We have so many dreams. There's an opportunity to reach an audience that's not in the New York and LA areas. My goal is that, if someone is converting to cannabis for the first time or wants to explore CBD, Fleur Marché is the discovery platform that they think of, and that we are converting as many first-time users as possible, even five years from now.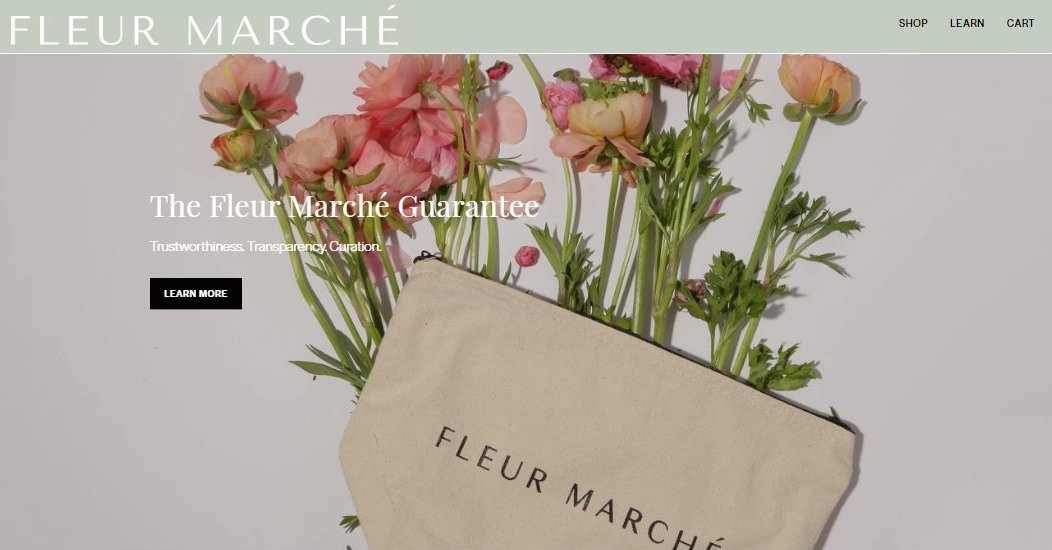 How has the mainstreaming of CBD impacted your business?
Lewis: The mainstreaming has been much more than we anticipated. We knew from the outset that Sephora was going to be involved, and we thought that maybe CVS was going to get into it. Today, we have a landscape where you can buy CBD from your local gas station to the dollar store to Abercrombie & Fitch. That's been frustrating because many of these retailers don't have an understanding of how to vet products because, quite frankly, that's not their business, and they don't really know the quality of the products they are selling. We believe that 2019 was the year of CBD. 2020 will see a lot of those mainstream players wash out as customers get more specific about the questions they're asking and the quality they're demanding.