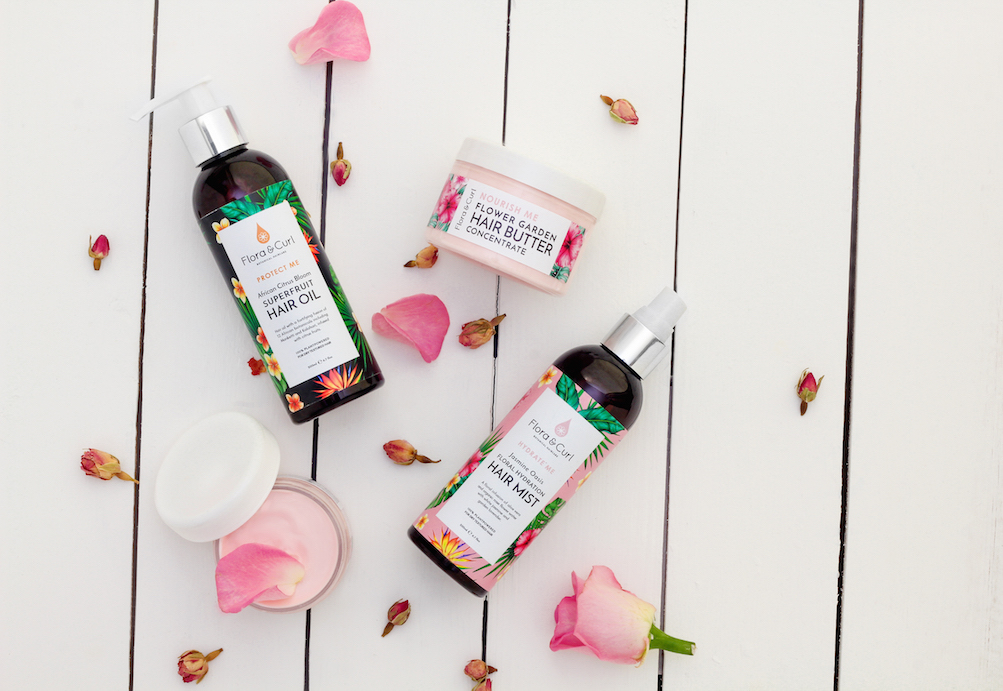 Natural Products Brand Flora & Curl Caters To Women Everywhere With Textured Hair
At the age of 16, Rose Ovensehi made a decision that would change the trajectory of her still young life. She decided to embrace her natural hair.
"My hair was damaged and thin. I was suffering from chemical scabs, which happen when you leave chemical substances on your hair for too long. At the same time, the natural hair movement was on the rise. Women were sharing their journeys, and demonstrating how they were growing their hair long and healthy," says the 23-year-old. "I began researching ingredients I found in my kitchen cupboard and making my own products. I discovered the natural hair community on YouTube, and I found a lot of support. I was at home on the internet."
Starting in 2013, Ovensehi passed on her ingredient and product knowledge through a blog named 4C Hair Inspiration that promptly gained 3,000 subscribers and a YouTube channel called NaturalRose that has drawn nearly 1.6 million views. Last year, she turned her haircare exploration into action by launching Flora & Curl, a botanical brand catering to women with textured hair. In January, Flora & Curl entered London's Content Beauty & Wellbeing.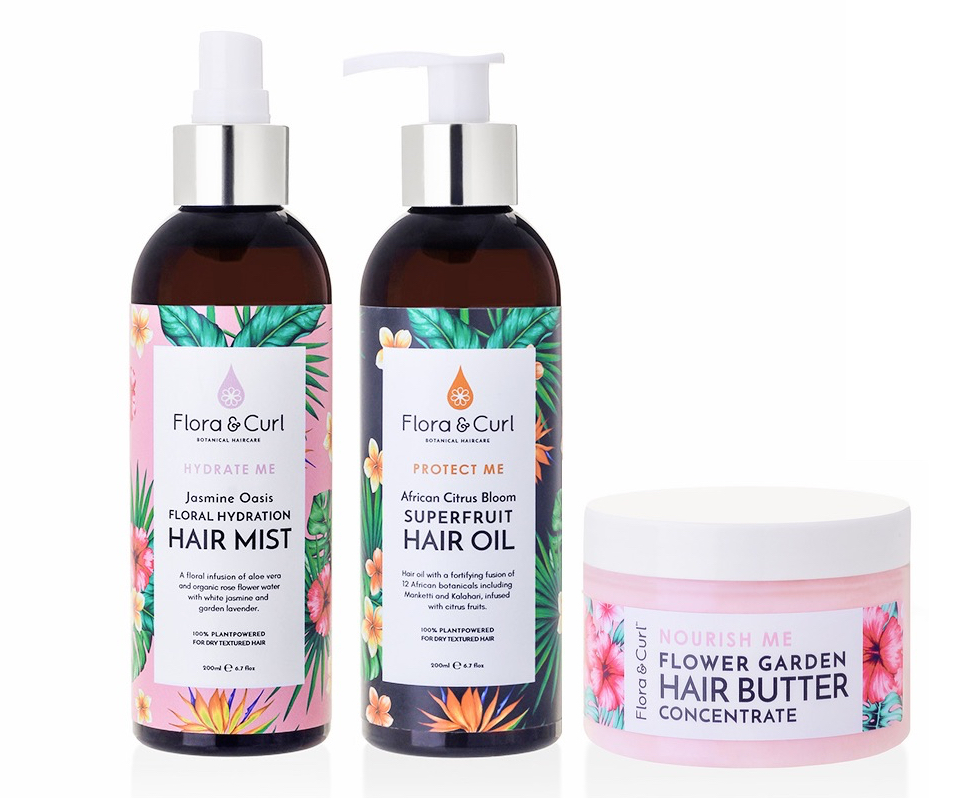 "With so many green beauty products, it's important to think about the needs your consumer has. It's not enough to praise natural ingredients. Today's consumer is asking how the inclusion of a particular ingredient will benefit them. They make purchases with a purpose," says Ovensehi. "Every ingredient chosen for our products has a reason."
Flora & Curl debuted in April with three products she deemed essential to keep dryness at bay: African Citrus Superfruit Hair Oil, Flower Garden Hair Butter and Jasmine Oasis Hydrating Hair Mist, the bestseller so far. After a social media poll queried the brand's customers about what item they'd prefer next, Flora & Curl introduced Curl Refresh Clay Wash in August. In December, the product repertoire expanded with African Citrus Superfruit Shampoo and Rose & Honey Milk Leave-In Detangler.
Ingredients used by Flora & Curl include mongogo, manketti, baobab, watermelon, avocado, grapeseed, argan, sweet almond, coconut and papaya oils, aloe vera, rose damask, hibiscus and green tea extracts, and shea butter. The brand avoids synthetic fragrances and colors, silicones, sulfates, phthalates, petrochemicals and isopropyl alcohol, to name a few of the prohibited compounds. "We don't formulate with any proven harsh or harmful chemicals," says Ovensehi. "We really believe in transparency because we want our customers to be educated and informed before making a purchase."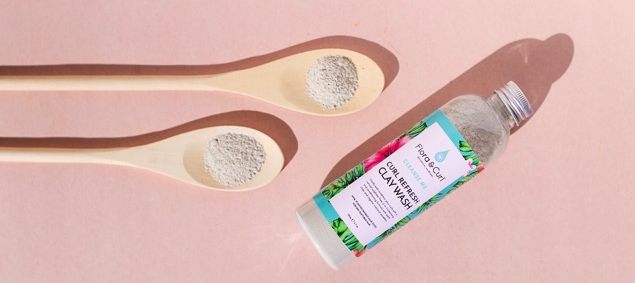 Flora & Curl has outlined seven hair goals its customers are attempting to achieve: moisture, hair growth, tangle removal, shine, defined curls and a balanced scalp. To Ovensehi, healthy hair is the most important objective. She says, "A healthy scalp will produce healthy strands and, when you take care of your scalp with active ingredients and not fillers that tend to clog up the scalp, they will penetrate the scalp to provide beneficial properties that synthetic ingredients don't."
Ovensehi's message of pure products to promote healthy hair has reached across the globe faster than she foresaw. Half of the U.K.-based Flora & Curl's website sales come from the U.S., and Ovensehi remarks the brand has customers in Singapore, India, Germany, Denmark, France and the Netherlands. It has scored a 20% repeat purchase rate online. Beyond its website, Flora & Curl is currently found in 12 stores. In 2018, Ovensehi projects the brand's sales will triple.
Ovensehi aspires to put Flora & Curl products in major U.S. and U.K. retailers, and lists Whole Foods, Ulta Beauty, Target, Selfridges and Space NK as targets. She has a manufacturer in place that can scale up for the inventory requirements of big chains and, in November, she outsourced fulfillment to efficiently handle deliveries. Ovensehi, who invested 6,000 pounds or $8,500 to get Flora & Curl off the ground, works full-time in urban planning to help support the self-funded business.
"We are responding to the demand from women with textured hair for truly natural products that work well with all curl types," she says. "I didn't realize how global we could be as a brand. That's been really rewarding, and it's made me more grounded in my mission when we get customers from all over the world. We aim to become an international company."