Flora + Bast, A CBD Brand With A Contemporary Take On Anti-Aging, Heads To Sephora And Barneys New York
As the CBD beauty crowds multiply, brands are drilling down niches within the ballooning segment to distinguish themselves.
Flora + Bast is bringing a holistic anti-aging approach to CBD or cannabidiol, a non-psychoactive constituent of cannabis, to its two debut products: Age Adapting Facial Serum to repair skin from the outside and Age Adapting Sleep Tincture to tackle internal aging by regulating rest. Based around three ingredients—they contain hemp oil, hemp seed oil and MCT, aka fractionated coconut oil—the products are scheduled to hit Sephora's website on Feb. 26 before rolling out to Barneys New York by mid-March.
"We look at aging like a biohacking brand. It's the result of lifestyle decisions, not a consequence of time. It's not really about anti-aging. It's about proper aging," says Flora + Bast president Derek Chase. "People can use CBD as a calming and balancing tool as well as something that's used as a treatment or for the prevention of acne, breakouts, blemishes and other issues."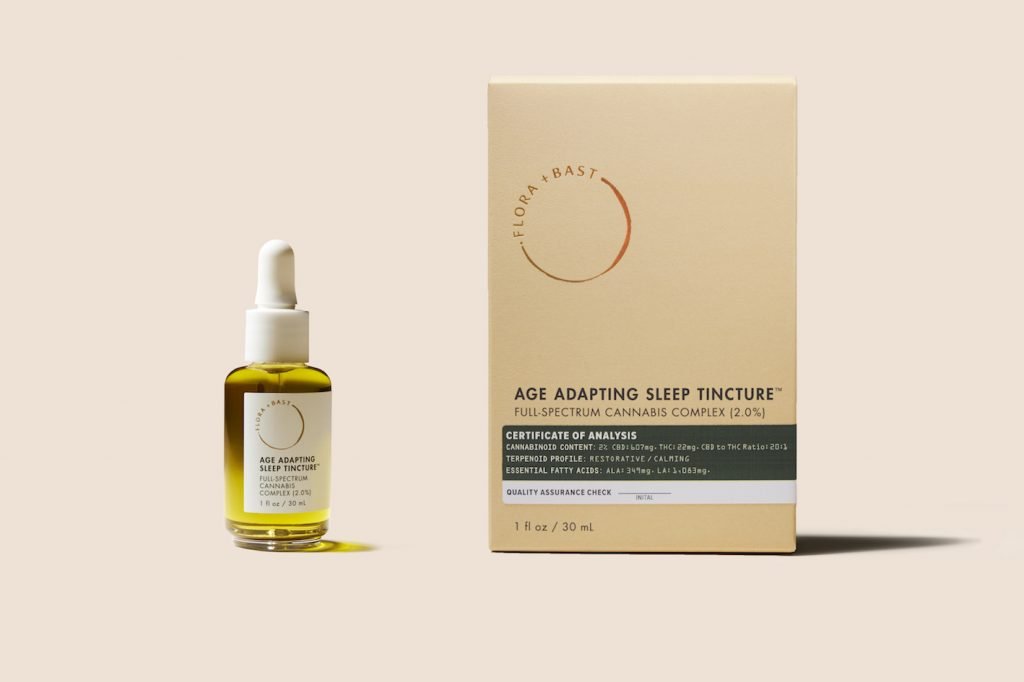 A recreational dabbler in marijuana since high school, Chase, who's spent nearly a decade in the beauty industry at L'Oréal and Johnson & Johnson, became acquainted with the cannabis plant from a health perspective via the ketogenic diet. He's been a keto devotee since 2015, long before it became mainstream, and consulted for The Charlie Foundation, a nonprofit advancing awareness of the diet to combat various diseases, including epilepsy, diabetes, cancer, ALS and Parkinson's. In 2018, the FDA approved a CBD drug for epilepsy, and Chase connected the dots between keto and CBD.
"We look at aging like a biohacking brand. It's the result of lifestyle decisions, not a consequence of time. It's not really about anti-aging. It's about proper aging."
"Keto and CBD seemed to be in the same world. I started looking into cannabis and CBD, did basic research and found supplementation with CBD-rich hemp extract has results similar to the ketogenic diet," says Chase. "One of my best friends moved up to Vermont from Boston and started growing hemp. I visited him and was impressed by the high-quality oils he was creating on a low-tech farm. We started tinkering with the oils and administering them topically and systemically. I saw an opportunity to source from the right suppliers to help bring an authentic cannabis story to bear."
Flora + Bast gets its CBD from family farms that Chase asserts are being squeezed as the CBD rush commoditizes the compound. It relies on a full-spectrum hemp oil that broadly reflects the cannabinoid profile of the hemp plant. Flora + Bast's exterior packaging features a pared-down version of a certificate of analysis showing the products' cannabinoid content (the serum has 255 milligrams of CBD and the tincture has 607 milligrams of CBD), terepenoid profile (essentially, the product benefits such as soothing and balancing for the serum), and the fatty acids in its formulas.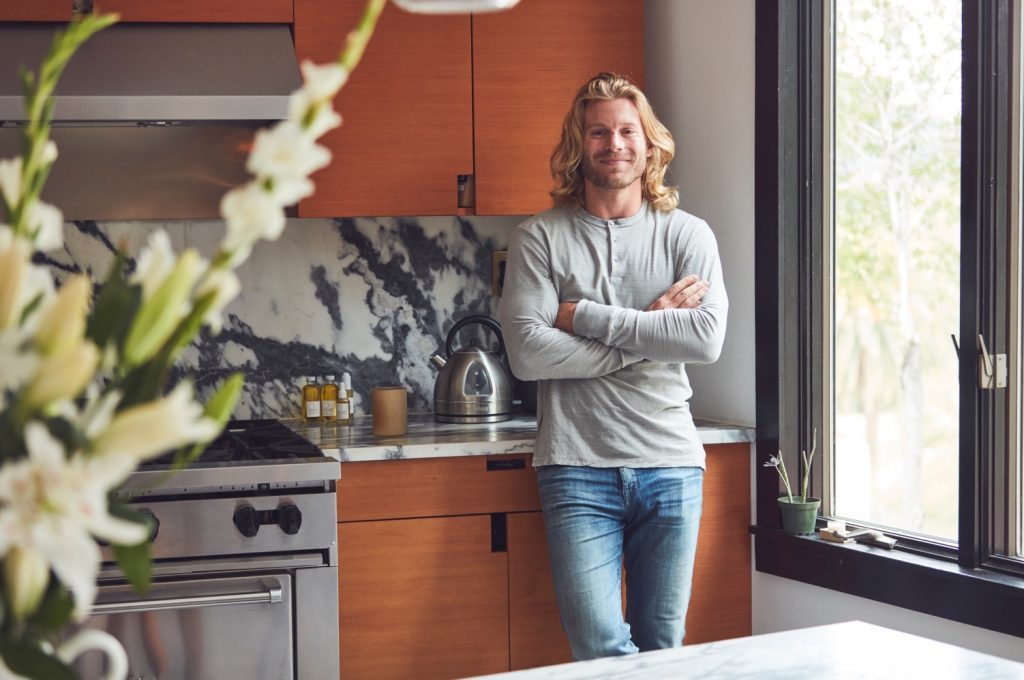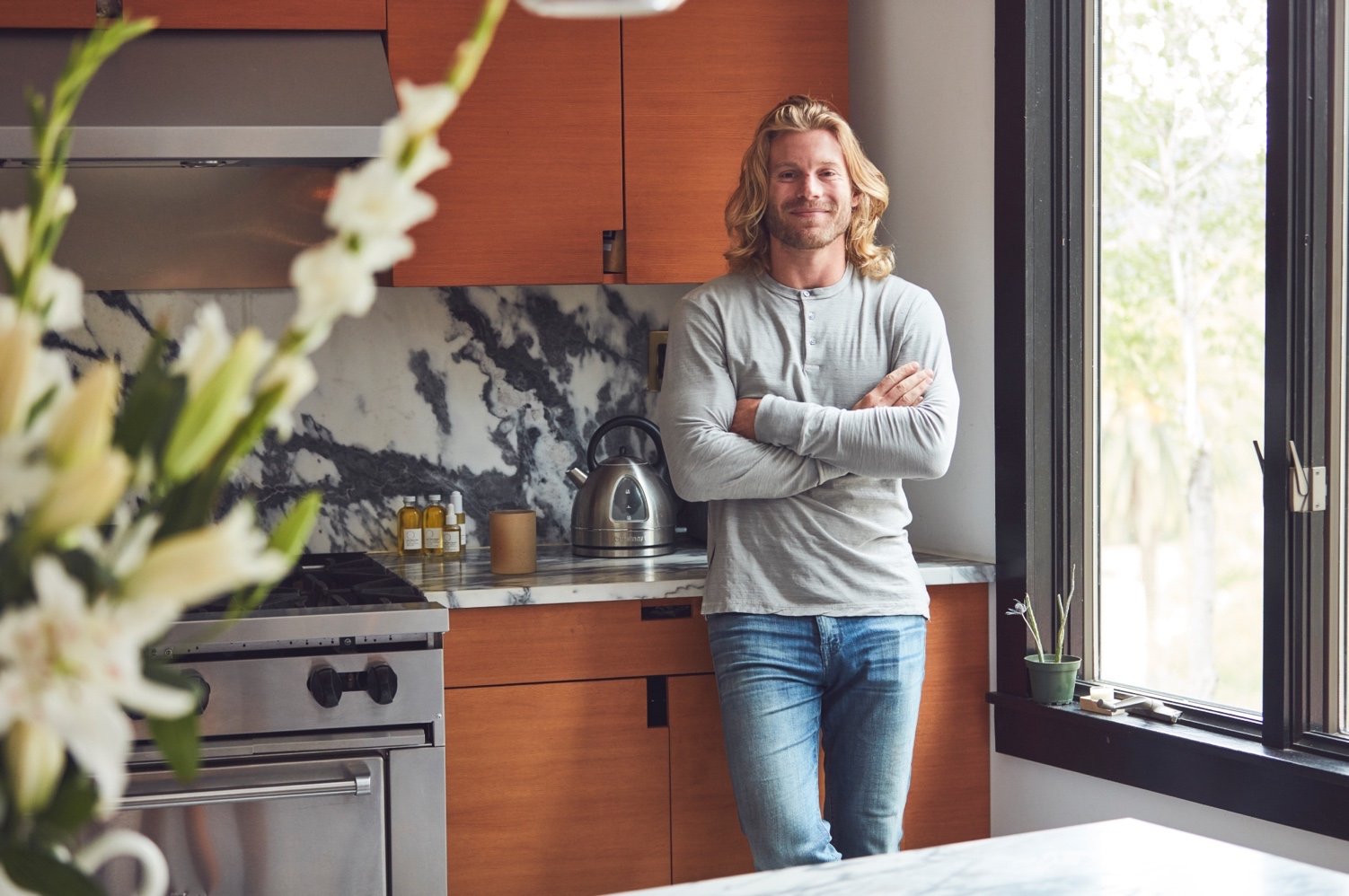 "These are the most important parts of the plant and what people should be making decisions on as opposed to some marketing slogan," says Chase, explaining why Flora + Bast opted to place certificate of analysis details on its boxes. He shares Flora + Bast initially designed packaging with white font, cannabis leaves and multiple colors, but chose a straightforward androgynous aesthetic instead to do away with the fluff. Chase says, "We understand the value of cannabis and are trying to educate the consumer on what this product is. Part of that is removing a lot of the copy and distraction, and adding information."
"We aren't trying to be a conventional beauty brand. We are trying to be something new. I don't know what you will call us in the future, but we're trying to cast a wider net and address issues that aren't conventional beauty issues."
Chase worked closely with Sephora on Flora + Bast. The specialty beauty retailer has plunged into cannabis with a blossoming selection of hemp-related skincare products from Lord Jones, Josie Maran, Peter Thomas Roth, Kiehl's Since 1851 and High Beauty. It cost roughly $80,000 to $100,000 to launch Flora + Bast, and Chase put $20,000 of the total on a business credit card. Conservatively, he aims for the brand to generate $2 million to $5 million in sales during its first year on the market, but his ambitious goal is for it to reach $10 million. Its name refers to the flower of the cannabis plant and its industrial application.
With the exception of Erewhon, a dream retailer for Marina del Rey, Calif., resident Chase, a frequent visitor of its nearby Venice branch, Chase isn't out to expand Flora + Bast's retail roster. In fact, he'd rather advise retailers on competitor CBD brands they should stock. Chase says, "I have a pretty good retail network within beauty and, as a result, I'm able to go in and educate buyers about cannabis and how to make proper decisions about it, and what brands are telling the truth and what brands aren't."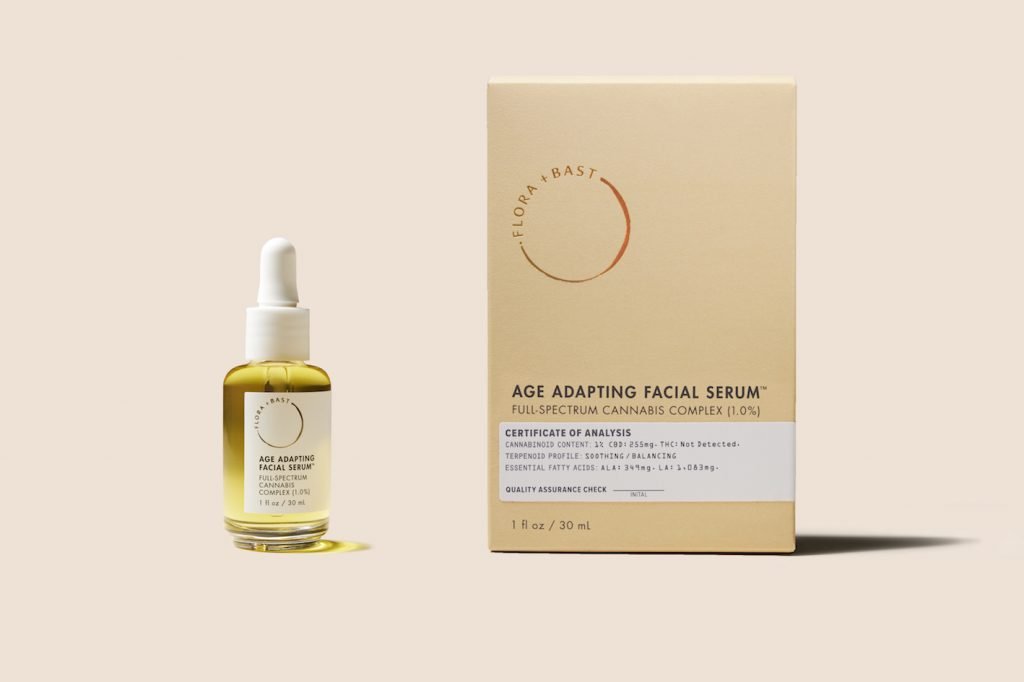 While its distribution is largely set, Flora + Bast is planning to expand its assortment. Originally, the brand's product pipeline was primed with traditional beauty products, but it's tweaked the pipeline to dive into atypical waterless ingestible and topical products (gummies are a possibility) that maximize CBD. Chase suggests his company could ultimately extend into multiple beauty categories with separate lines. Seven partners holding minority stakes have joined Chase in the enterprise. Among them are furniture designer Nikolai Haas and Lauren Rodolitz, former vice president of integrated communications at Kiehl's.
"Deciem has always been the North Star for me. It developed brands specific to categories that had different marketing stories, but all came from the same hub. In my mind, marketing a skincare line and haircare line under the same brand can water it down," says Chase. "We aren't trying to be a conventional beauty brand. We are trying to be something new. I don't know what you will call us in the future, but we're trying to cast a wider net and address issues that aren't conventional beauty issues."