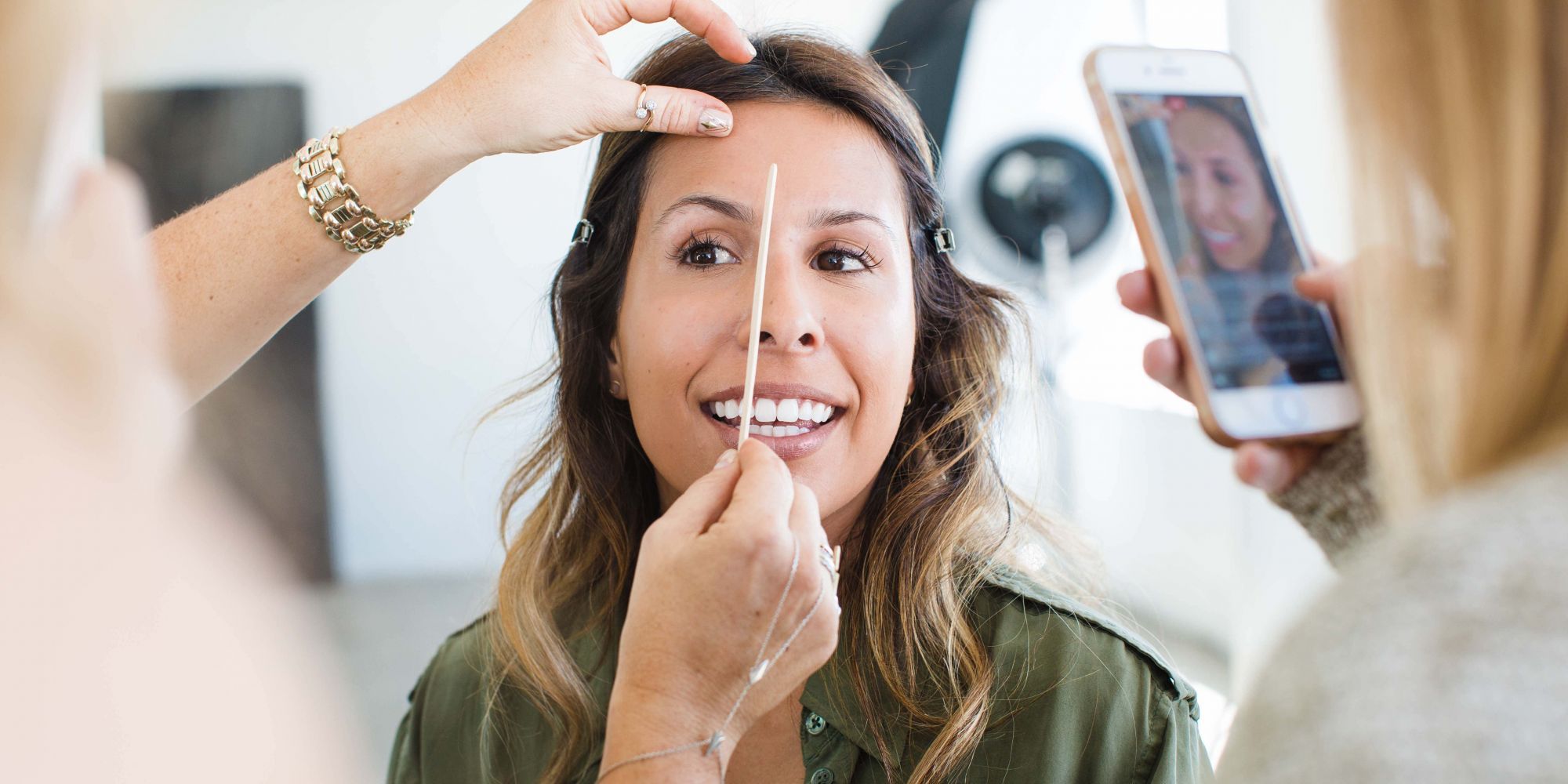 Does Your Cubicle Mate Have Great Brows? Flybrow Could Be The Culprit
With a daily schedule full of work, family, sleep, exercise, chores, clean eating and maybe a quick self-care session, the contemporary woman barely has time to squeeze in a chat with her BFF, let alone eyebrow maintenance. Flybrow makes sure she can stick to her schedule while keeping unkempt arches at bay.
Launched by Suzie Moldavon in 2015, the on-demand brow service provider travels to the Los Angeles and San Francisco offices of firms such as Hulu, LinkedIn, Salesforce, Neutrogena, Twitter and Condé Nast, where it handles the eye fuzz of career women during breaks in their efforts to ascend the corporate ladder. Like those patronizing Flybrow, Moldavon has plenty of ambition and aims to expand her brow business far beyond its current two-city footprint.
"I want Flybrow to be the go-to brow company in all cities. I think women will know the word Flybrow like they know the word Drybar," she says. "We are solving work-life balance issues one brow at a time. It's not productive for women to sit in a salon during work hours. I meet them at their work and take an errand off their list."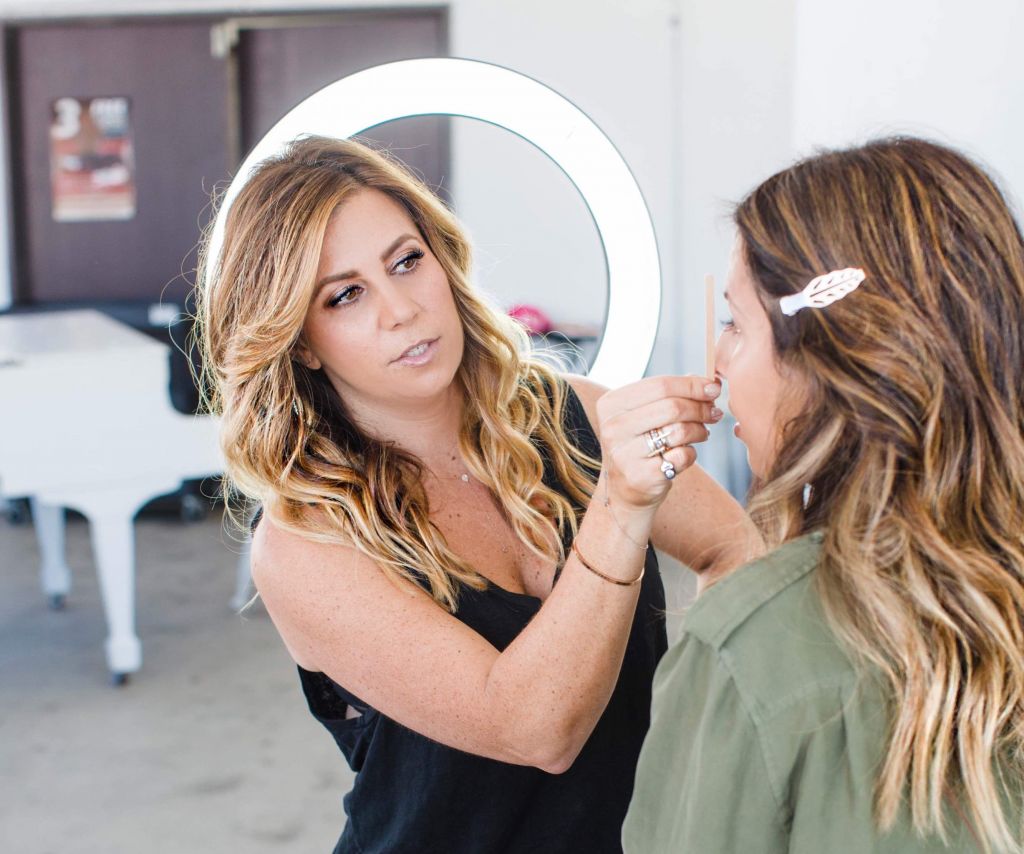 Moldavon was compelled by clients to enter the mobile brow service business. She was venturing to the home of Chrissy Miles, the Los Angeles executive director for Vanity Fair, to do her brows, but Miles' job commitments frequently rendered appointments impossible. After several cancellations, Miles asked Moldavon if she could possibly perfect her brows at the office.
"I said, 'Well, perhaps if you could get two other girls,'" recalls Moldavon. "The second or third time I went, the girls would get so excited. They were like, "Oh my God! It's brow day!' Everyone was so appreciative, and then my friends at other companies said, 'That's no fair! Why don't you come to us?'"
For a decade before Flybrow, Moldavon jumped from office to office on her own with grooming gear in tow until Dermalogica founder Jane Wurwand persuaded her to broaden her goals. "She's been one of my greatest mentors. She has an insightful way of looking at things. She said, 'In order for this brow business to be successful, you have to break it away from your own name,'" relays Moldavon. "Under your own name, it will only be as big as you."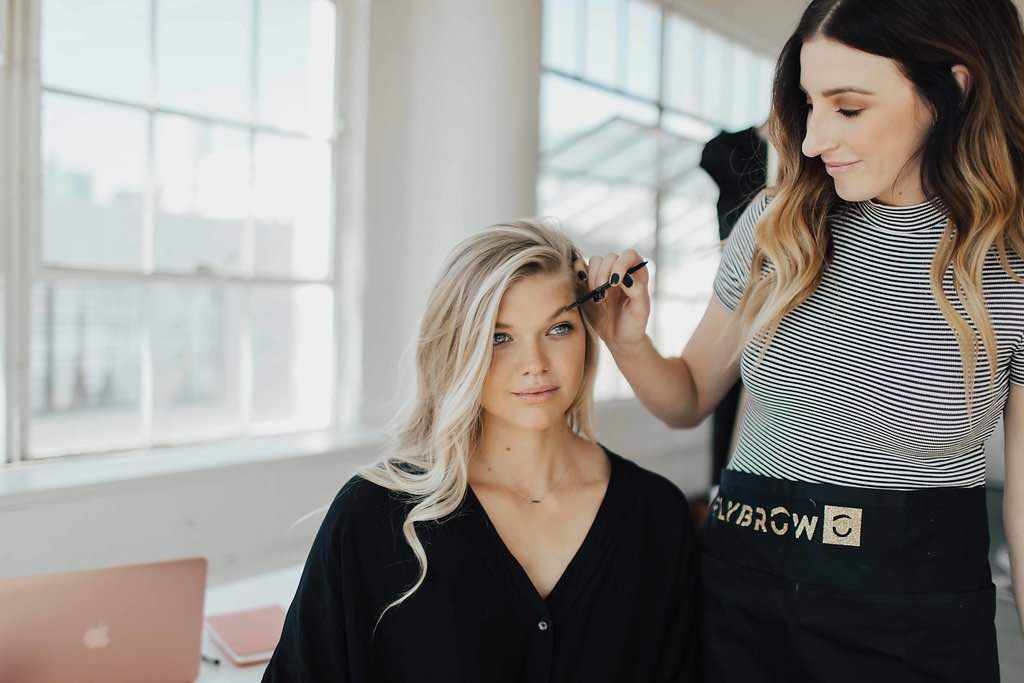 Today, there's a $200 minimum for Flybrow to arrive at a location for brow services. Typically, a client will gather five or more co-workers or friends together to experience the services, and it costs individual clients $40 for brow shaping, $25 for brow tinting and $10 for lip waxing. Brow shaping takes only 15 minutes.
Flybrow certainly isn't the first beauty business to capitalize on convenience. Glamsquad, StyleBee, Priv, Vensette, BeGlammed and BeautyLynk are among the on-demand enterprises delivering hairstylists, manicurists and makeup artists to women's doors across the country. Most of the app-driven on-demand beauty businesses, though, don't offer brow services. (Flybrow doesn't have an app yet, but it's on tap.)
"Eyebrows are definitely an art. You can get your brows done at a nail salon if you don't care that much, but, if you want someone with an obsession with and passion for eyebrows, you're going to go to the right person, and that person is from Flybrow," says Moldavon. "If that person is coming to your office and making your life easier, it's a no-brainer."
Moldavon believes Flybrow is a good fit for franchising. The startup costs would be low for potential franchisees. "I don't have much overhead. I don't have rent to pay. I pay for a car and for gas," she says. Moldavon divulges Flybrow artists can make roughly $80,000 a year. "Basically, it's as lucrative as you want it to be," she says. "This is all about free will. There are no deadlines or minimums to meet."
Products are another possibility for Flybrow. Currently, Moldavon depends on a mix of products from brands including Anastasia Beverly Hills, BH Cosmetics, Surratt Beauty and Kevyn Aucoin. However, she's busy developing a brow pencil to add an in-house Flybrow item to the mix.
"Brow products can be a little mystifying. People don't know the right shade for them or if they should be using a pencil or powder. I would take the guesswork out," says Moldavon. "If I'm sitting in front of you doing your brows, I can pick your color, and sell it to you right there."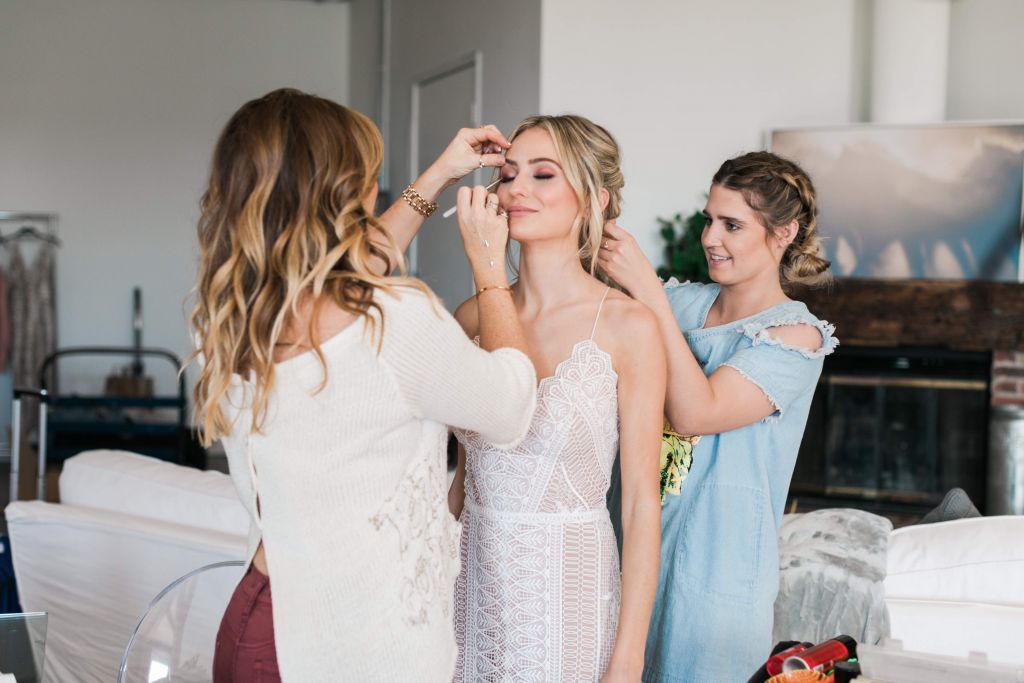 As Flybrow grows, Moldavon envisions training brow artists nationwide on the company's technique, which is designed to bring out the best in people's eyebrows and hews to the full side of the brow hair spectrum. A single mother who gravitated to brows because it afforded her flexibility to spend time with her son, she also gladly doles out tips on how joining Flybrow can help brow artists with their work-life balance as well as their clients'.
"Although I know not all brow artists are single moms, I want to save single moms everywhere," says Moldavon. "It took me 10 years to figure out how to run this business and, now, you can run it in your city. I am building out the infrastructure to make you ready for that leap."