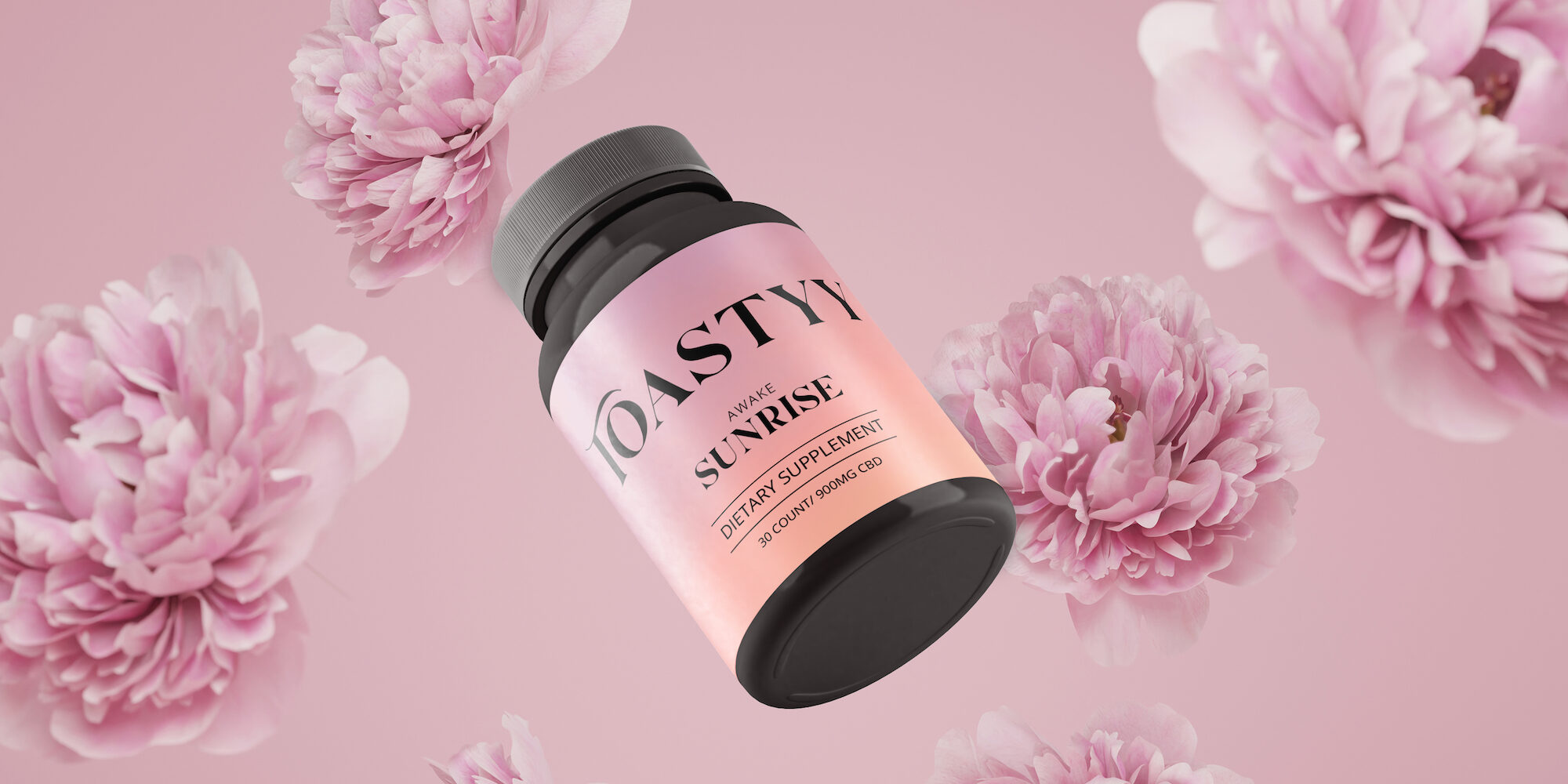 Former Collegiate Athlete And Model Jamie Lea Has Gone From Being Laid Off To Launching CBD Brand Toastyy
Starting college can be stressful for any student, but, when you enter school as a Division I athlete, the transition can be especially jarring. "I was not ready for just how hard it was on my body," says Jamie Lea, a former collegiate volleyball player. "We trained every single day, a minimum three hours a day. It was a lot on my body, a lot with all the constant traveling trying to maintain that while being a student. It was the first time I experienced true anxiety."
Cannabis was an effective remedy for the stress on Lea's mind and body, and one that she continued to depend on once she entered the professional world. When she was laid off from her corporate job at Uber during the pandemic, Lea had the opportunity to take an entrepreneurial plunge and further explore the cannabis industry she was passionate about—and the seeds for her brand Toastyy were planted.
Soft launching today on its e-commerce website, Toastyy features an edited assortment of female-focused full-spectrum, broad-spectrum and isolate CBD wellness and personal care offerings. The products range in price from $50 for a Hand & Body Lotion formulated with 300 milligrams of full-spectrum CBD to $90 for a 1-oz. Broad Spectrum Tincture containing 1,800 milligrams of broad-spectrum CBD.
The athlete and model turned entrepreneur initially envisioned her business being centered on services rather than products, but the realities of a global pandemic intervened. "I was working on a business plan for a storefront cannabis consumption lounge," says Lea. "I wanted that vibe where people could come, they could chill, they could eat, they could mingle with people, they can have meetings with people, and they can also consume weed. But, obviously, with COVID, people weren't really interested in sitting somewhere to smoke and be close to people."
Lea promptly pivoted to CBD merchandise, specifically products that could break through the cannabis bro culture to deliver wellness benefits to women. She explains, "I wanted to put my touch on it, to tell my story because I have so many different people, from athletics, from modeling, from my mom, my grandma, and people that have asked me how I deal with it all."
In conversations with the women in her life, Lea heard recurring themes of stress, anxiety, sleeplessness, aches and pain. She created Toastyy's collection to provide targeted solutions for those issues in a variety of formats. Lea predicts Toastyy's top sellers will not be its tinctures, but rather the brand's two vegan supplements. In addition to 30 milligrams of CBD isolate per serving, Toastyy's AM offering Sunrise is formulated with vitamins C and B12. Sunset, created to be taken at night, contains 30 milligrams of CBD isolate per serving along with magnesium, melatonin and chamomile. Both products retail for $75 for a 30-day supply. 
"I would say those are my top two favorite products," says Lea. She elaborates, "I came up with these because I was having a very hard time after I got laid off. I was staying up until all hours. Then, also with all the stresses of COVID and Black Lives Matter, there was just so much going on, so much on my mind. [Sunset] really felt like it helped me put my mind at ease." With her sleep being thrown off at night, Lea found it difficult to get going in the morning. Never a coffee drinker, she developed Sunrise to be a product that could boost her function throughout the day without the jitteriness associated with caffeine consumption.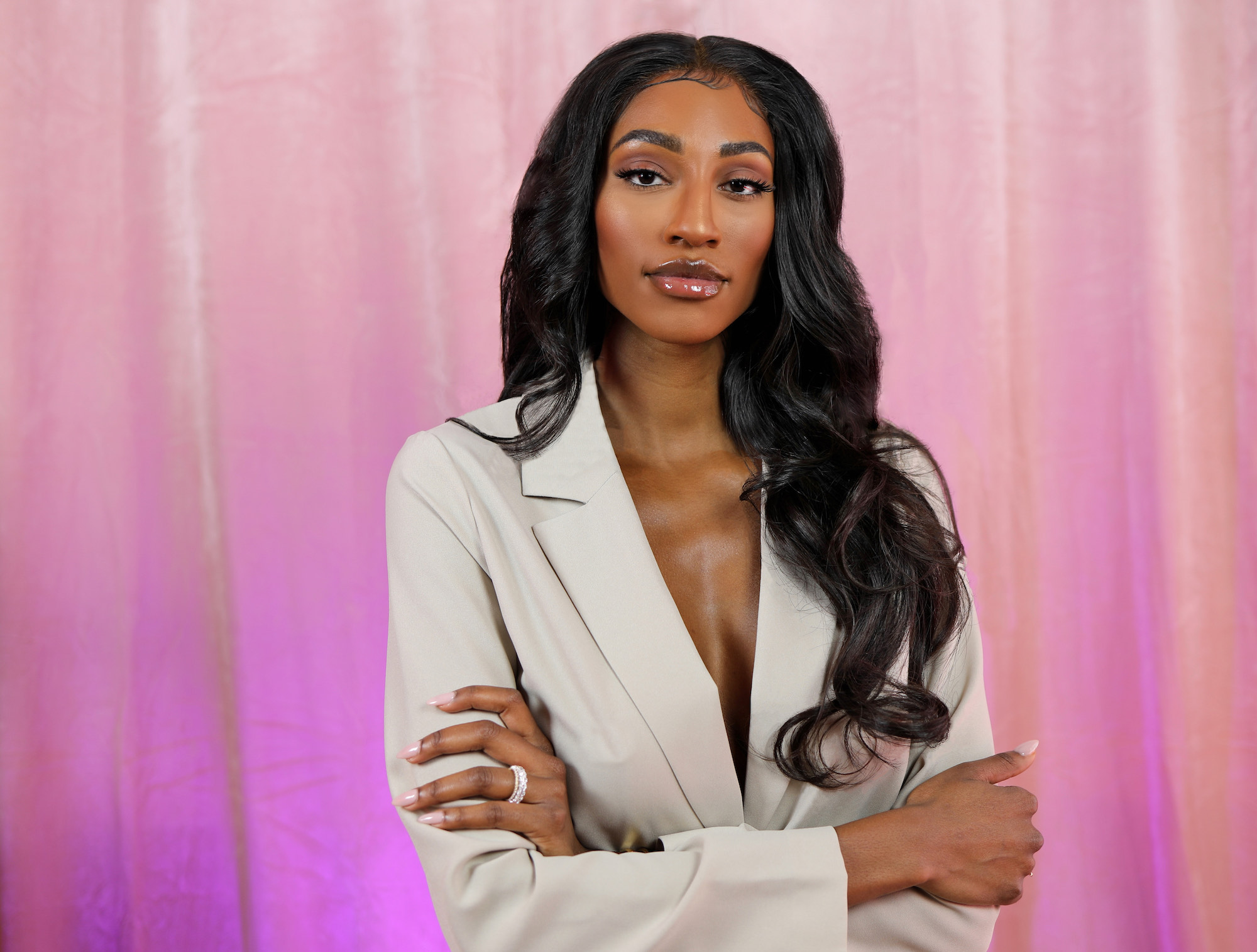 Though the initial green rush of CBD beauty and wellness brands that followed the passing of the Farm Bill in the United States in 2018 has slowed down, the segment is still growing at an impressive pace. Market research firm Nielsen expects U.S. sales of hemp-derived CBD products will total $6.9 billion by 2025, a threefold increase from 2020. Sales for over-the-counter ingestibles are projected to increase 159%. Sales of CBD beauty and skincare products are expected to increase a whopping 1,000% by 2025. Toastyy plays in the topical and ingestible categories, hitting two areas of potentially explosive growth. 
Lea joins a cadre of athletes that have added the title cannabis entrepreneur to their already impressive dossiers. In 2011, former NBA star Al Harrigton launched premium cannabis product producer and licensed wholesaler Viola. In October, Viola made a strategic investment in sexual wellness specialist Foria. Tennis champion Venus Williams is an investor and chief brand officer of 6-year-old wellness specialist Asutra. The brand makes select sleep-focused products with CBD. Former NFL player Ricky Williams founded CBD tea, tincture and salve manufacturer Real Wellness in 2016.
Like Harrinton, Lea plans to expand beyond CBD into the cannabis flower space in the near future, concentrating again on highly functional and results-driven products. "Coming out of COVID, I'm thinking of what's really quick and easy for people to consume," she says. "All the different generations that I hang around with love the idea of microdosing, so I want to offer things like that. Smaller doses, but they're still getting the results that they're looking for without getting crazy high. Mini-pre-rolls, tinctures, [transdermal] patches, keeping it really small and niche first. Similar to Toastyy, being what women really look for when they're consuming CBD and cannabis."