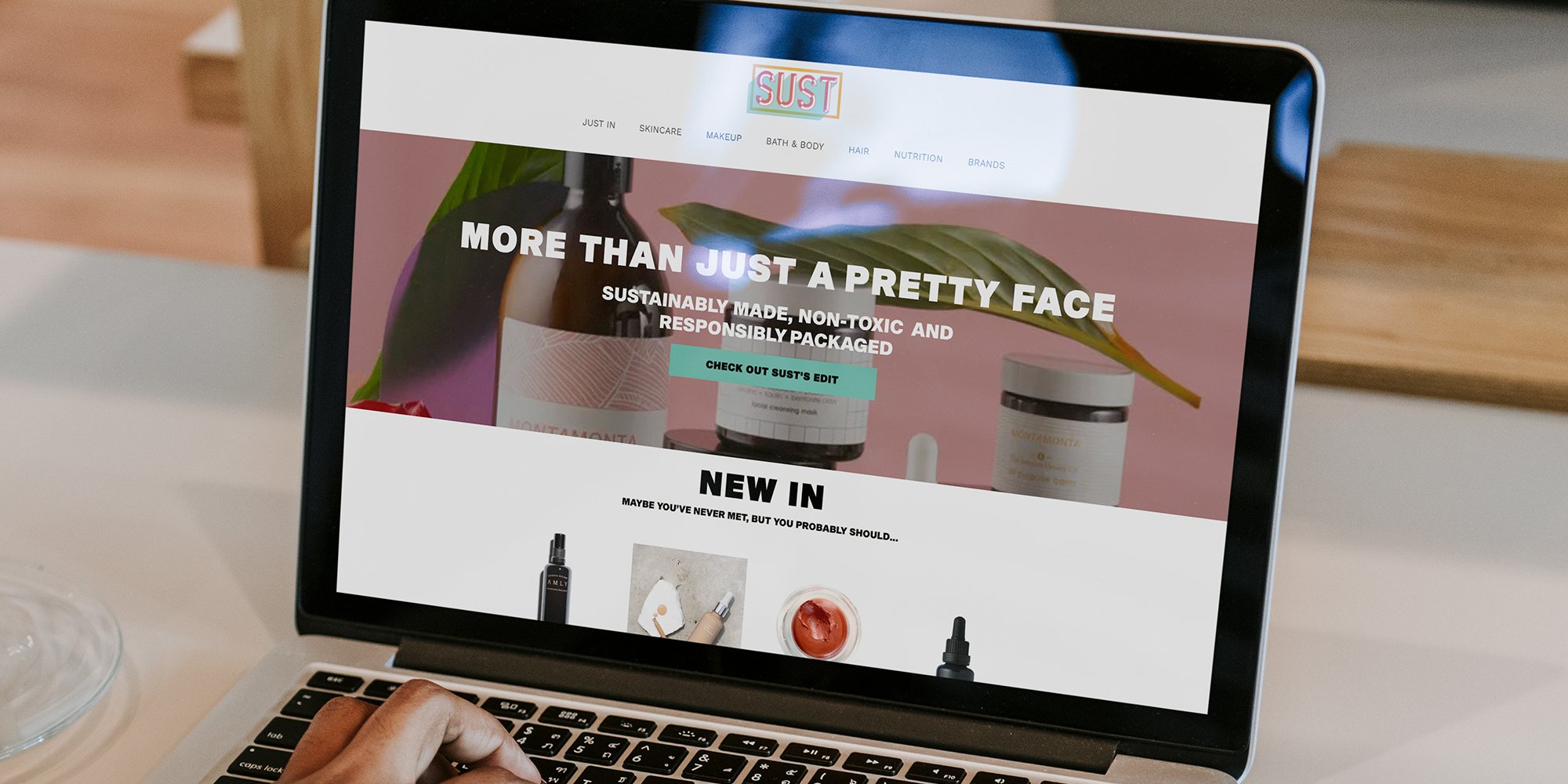 Former Harvey Nichols Buyer Zahra Broadfield's New Site SUST Beauty Makes Clean Beauty Easy And Cool
Whatever remnants of crunchiness are left in clean beauty, SUST Beauty wants to banish them for good.
The new London-based e-tailer from Zahra Broadfield, formerly beauty buyer at Harvey Nichols, puts its initial lineup of nine eco-friendly brands in a setting that's anything but earthy. With bold lettering, a focus on stunning packaging and formulas, and straightforward information about what sets its products apart, SUST Beauty is articulating sustainable beauty (SUST stands for sustainable and is a play on the British slang word "sussed," meaning to grasp something or be in the know) as a cool and conscious choice for gen z and millennial online shoppers.
"In the U.S., you have The Detox Market or Credo, we don't really have that in the U.K.," says Broadfield. "There's nobody who shouts about being responsible and clean in a way that's bright and fun and a bit cheeky, and remembers that beauty is supposed to be about enjoying yourself."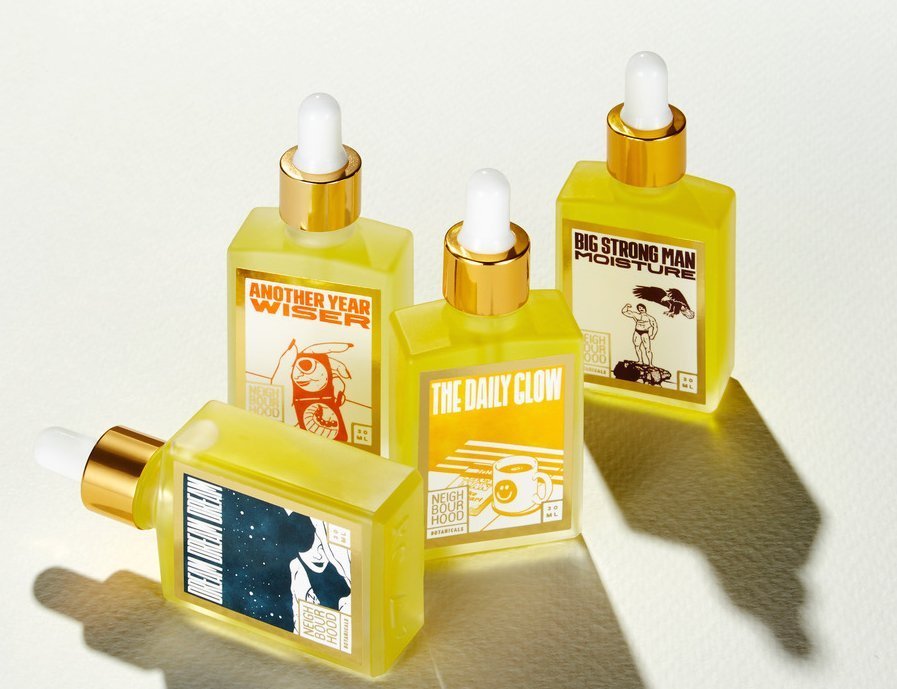 The brands in SUST Beauty's debut assortment include Ere Perez, Neighbourhood Botanicals, Amly Botanicals, The Beauty Archive, Wilder Botanics, Montamonta and Evolve. To find brands, Broadfield relies on connections she made at Harvey Nichols and research into the crowded clean beauty field. She prefers brands from Europe to limit carbon emissions and avoids those using plastic wrap for outer packaging. Broadfield says she checks "packaging for what it actually comes in, what's recyclable, how do you take it apart."
"There's nobody who shouts about being responsible and clean in a way that's bright and fun and a bit cheeky."
Ingredient sourcing is critical to her, too. Broadfield requires brands to sign a document to verify their ingredients are secured with ethical and ecological practices. She often has extensive conversations with brand founders to understand their businesses. "I need to understand every piece of a company, and then make a call on what I think can be allowed and what isn't," says Broadfield, who doesn't simply mandate that the brand SUST Beauty carries be responsible. The e-tailer takes its own responsibilities seriously. It places its money in a bank that doesn't invest in arms or fossil fuel.
Broadfield describes the brand vetting process as "a bit of a rollercoaster," particularly because of the rampant greenwashing she's discovered in the beauty industry. "I have found [brand creators] who, when I ask them, they're like 'Oh, yes, we are green' and, then, I'll get a sample or I'll go on their website, and I'll see ingredients that I would not consider clean," she says. "Or there are ones where the products are really great, but every single part of the packaging is plastic and, then, has loads of extra packaging that isn't needed." SUST Beauty doesn't care if an ingredient is natural or synthetic—it calls the natural versus synthetic debate "outdated" on its website—but rather that it's safe for humans and the environment.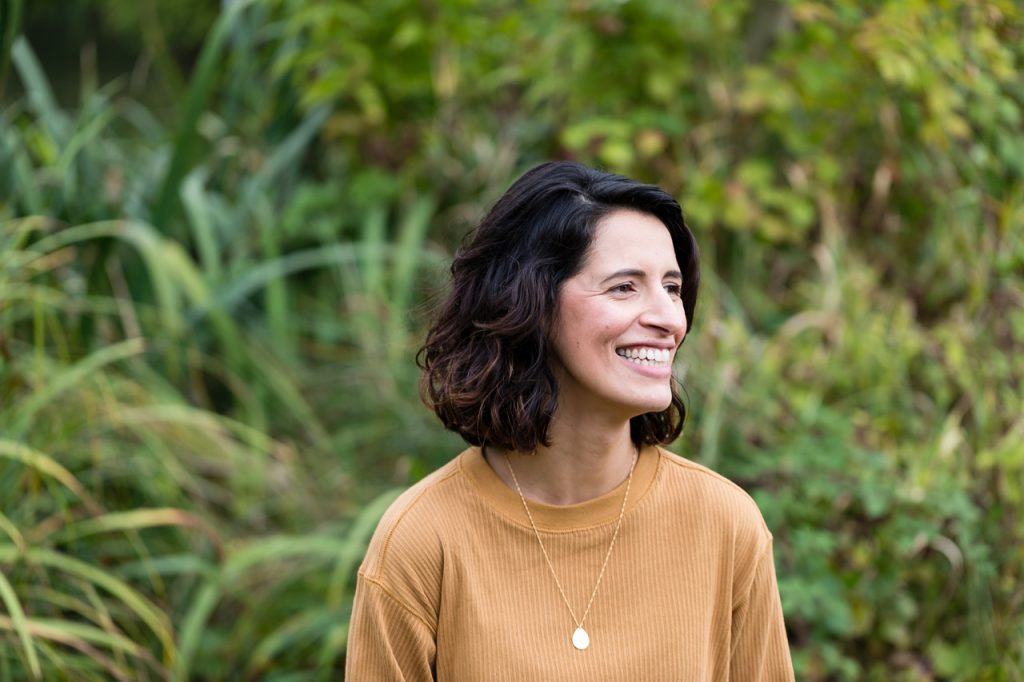 Broadfield declares brands are improving on the sustainability front and increasingly promising, for example, to switch their packaging to recyclable materials in the future, but that's not enough for SUST Beauty's target customers. She explains they're beauty enthusiasts interested in taking steps to reduce their impacts today, where possible, but don't necessarily have time to do the research Broadfield has done to develop SUST Beauty. The e-tailer stocks brands adhering to their values so they don't have to worry that those values are being violated by the brands they're purchasing.
"I don't want brands to be perfect, but what I need to see is progress."
"I don't want brands to be perfect, but what I need to see is progress," she says. "I would rather take the time to get it right and make sure I'm being completely upfront with the customer, and giving them exactly what they would expect from us rather than rushing and, then, having to make changes."
To support sustainable beauty brands, SUST Beauty's customers don't have to shell out a ton. The prices of products available on its site run from 10 to 72 pounds or roughly $13 to $93 at the current exchange rate. When evaluating product pricing, Broadfield says she considers "ensuring the customer is getting great value for their spend, and brands are being paid for the thoughtful work, research and sourcing involved in sustainable and responsible beauty brands." Currently, a few of her favorite products in SUST Beauty's collection are Neighbourhood Botanical's Oil to Milk Face Cleanser for 27 pounds or $35, Montamonta's Facial Cleansing Mask for 18 pounds or $23 and Malāko's Skin to Saviour Oil for 24 pounds or $31.
SUST Beauty's merchandise is arranged by category and brand, "depending on how customers might prefer to shop," says Broadfield. The groupings are meant to help customers shop swiftly. Broadfield says, "More clicks to purchase is distracting and annoying as a consumer, so we wanted to be sure that the journey was as easy and intuitive as possible."
Broadfield continues to hunt for brands to bring to her clean beauty e-tailer. "The most important thing for me now is to really fill the gaps that I feel that there are in the range at the moment," she says, detailing that involves introducing additional plant-derived acids, plastic-free products and haircare brands. The overarching goal, Broadfield says, is "to get everyone onboard with clean beauty. My hope is that it'll become mainstream and normal and accepted, and the only tolerable way for us to use beauty products. I think that's what has to happen, sooner rather than later."