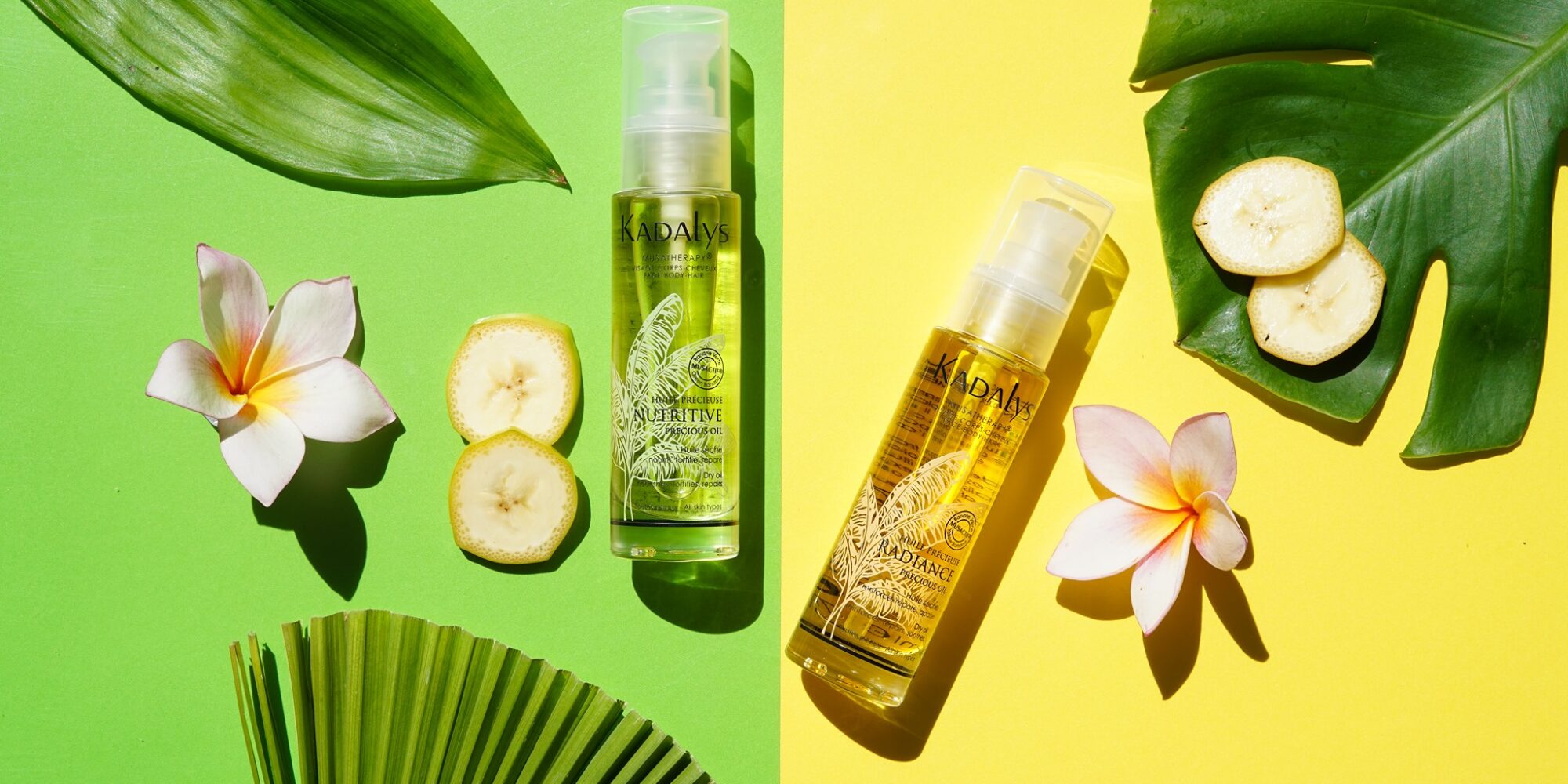 Founded By Former J&J Execs, Ignite Venture Studio Helps Underrepresented Founders Bring Brands To Market
Whether big or small, consumer packaged goods companies face a myriad of challenges. Conglomerates often lack innovation and the agility to execute on fresh ideas. Startups are brimming with fresh ideas, but lack the infrastructure to scale them.
Ignite Venture Studio wants to take the best of both models to address unmet consumer needs. Founded in 2019 by former Johnson & Johnson executives Josh
Ghaim and Jeff Smith, the brand builder and accelerator has so far brought six brands by women and founders of color to market, landing one in The Detox Market (Kadalys) and another in Sephora (Sunday II Sunday, which it also aided in closing a $4.2 million series A round of funding).
Beauty Independent spoke to Ghaim about finding white spaces in the crowded CPG field, developing brands to fill those white spaces spaces, and Ignite's unique approach to bringing products to market. 
What's your career background?
I'm a biochemist by training. I did my Ph.D. in biochemistry and got recruited. It's funny, you never pay attention to beauty. You know the pharma industry, especially when you're in the science space. Then, I got recruited by Colgate, that's how I got into the industry. I worked for Colgate first here in the U.S. and went to Europe and to China before leaving for Pfizer. At Pfizer, I used to head their advanced technology group and then J&J ended up acquiring it. So, I joined J&J. I spent the last 13 years as chief technology officer and head of R&D for the consumer health group.
Jeff Smith spent 29 years at J&J. He was head of their beauty business. Pretty much everything they do North America, he was responsible for it. Jeff and I used to work together. We'd acquire startups at J&J, and J&J acquires a lot. All the big companies do. 
What was the size of the startups you worked on acquiring at J&J?
Way back, Jeff was involved in acquiring Aveeno when it was like a $30 million business. Now, it's an $800 million business. Granted, it's a long time ago, but Neutrogena was $100 million when J&J acquired it. Now, it's probably $2 billion. 
I was talking to a couple of people at L'Oréal, and they were like, "Oh, its been about 50 years [since] we create something in house." That doesn't happen anymore, but they're all acquiring a lot. The last one Jeff and I did was OGX, the haircare brand. That one was like a $300 million business when J&J acquired it. Now, it's over $3 billion.
What happens is you would spend tons of time trying to fix them because the quality standards might not be what the companies would expect. The suppliers might not be big enough to actually manage large orders. Those kinds of things happen quite a bit. So, we started to see a lot of that, and I felt that it was probably a time to do something a little bit different. So, I told J&J I was leaving to start a venture studio, and the idea at that time was to bridge the two, collaborate with CPG companies.
When you're in a big company, we're always looking at the external companies, the startups, and you're thinking that's actually a more fun thing to do without realizing the headaches they have to go through wondering whether they're going to be able to pay a salary the next day, things they never worry about at big companies. So, we see both sides of it. On one side, big companies are saying, "Why can't we be like the startups?" And, then, the startups on the other side saying, "How am I going to pay all these people? How am I going to actually scale and how am I going to manage my inventory?" We felt that there was an opportunity for a hybrid system in the middle.
When we started the venture studio in 2019, what we decided to do was put together a core team of R&D, supply chain, digital marketers and brand people. Then, it doesn't matter what the startup is, you could help them get through all of that early on so they don't have to think about it because a lot of times that's where they tend to fall short and, in some cases, trip up and not be successful.
We developed this model because we think that it's actually much easier when you do that. It's the same model, then you just keep repeating. That's part of the reason why we're able to do the things that we're doing. We started in the end of 2019 and, considering we've been in the middle of COVID, we just launched companies number five and six, and we're launching number seven in June, which is in the oral care space. The goal is to do roughly about 16 companies, at least that's our target. 
We feel that you can create a lot of them, but you're not going to be efficient in a way that those companies would need. We think somewhere around that 16 is probably the right number. Then, as you exit certain ones, as they get bigger and have their own resources, you'd just keep replacing them.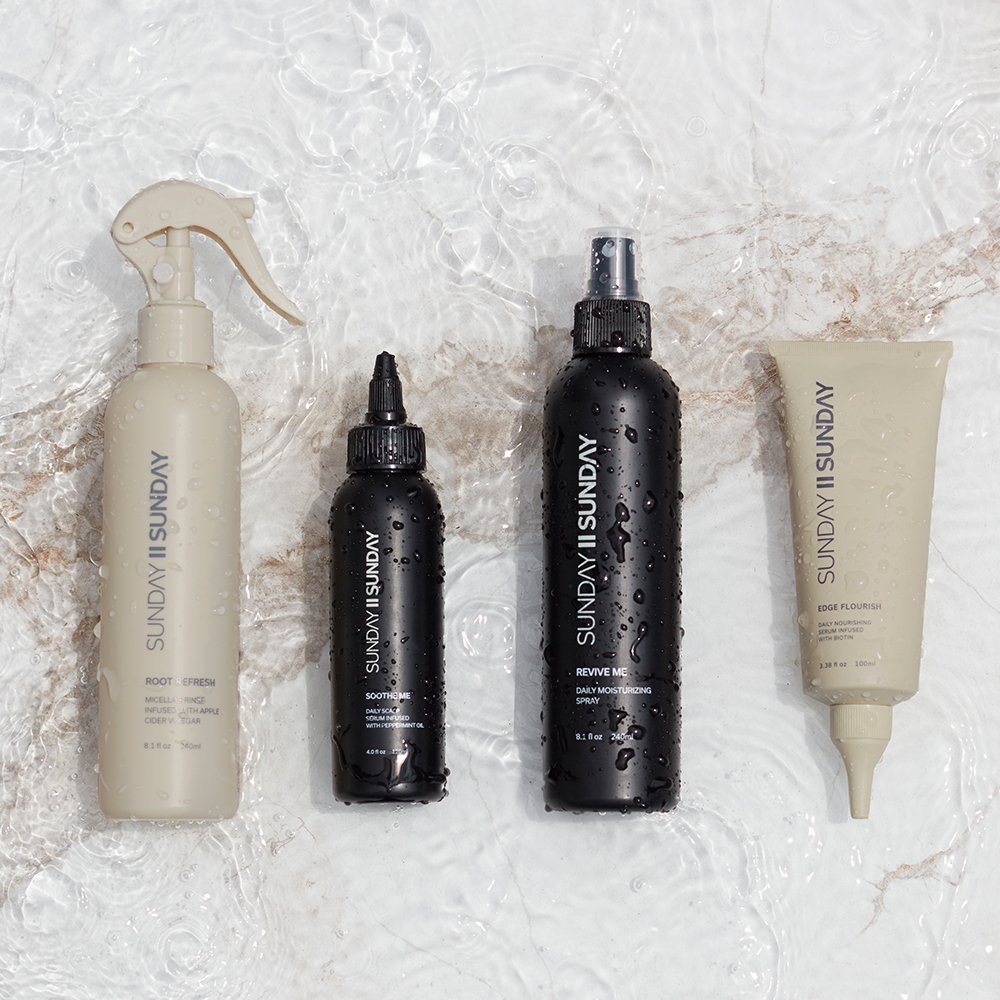 What are some of the brands that have come out of Ignite so far?
[Founder] Keenan [Beasley] and Sunday II Sunday was the first company we did. For Sunday II Sunday, we started the idea when I was still at J&J. We noticed there's such a big market for people that have textured hair, and we knew there were a lot of factors. African American women, 40% of them don't work out during weekdays because they can't take care of their hair. We felt that there was something that could happen there, and Keenan was someone that we met at that time. We said, "Maybe we should start this." He was quick to jump on it and say, "Yeah, I think I would love to do this." Then, Ignite and J&J actually funded him to do his launch. 
Our team then jumped in to do all of his R&D work and supply chain. One of our investors is Lubrizol, which is big in the personal care space. They're owned by Berkshire Hathaway. They're part of our studio, which means that they can provide a lot of R&D development. They worked with Keenan and his team to develop all the products. Today, they manufacture it for him because, until it gets to a certain volume, we thought that you could even control that in terms of manufacturing. That's a good example of allowing a startup not to worry about inventory. We were able to accelerate that launch very quickly. We just closed a series A for Sunday II Sunday of $4.2 million. It's actually going to be at Sephora in a couple of weeks. 
That's the model we follow. If you look at the six companies we launched, all of our leaders are either women or minorities. Keenan is African American. That's a big part of what we want to do because, in most cases, that's our target consumer. It wouldn't make sense to have somebody else manage it. 
Layers founder Rachel [Behm] is a good example. We had three ideas at that time she was leaving J&J, and she was trying to figure out where to go. When we spoke to her, we were like, "Here's the three ideas that we have." Why don't you do a research and tell us which one you would like to do? We saw that microbiome was going to be a big area. All the big companies have been researching this space for the last 10 years and haven't launched anything meaningful yet, so we thought that was a good opportunity.
It works really nicely because we bring in the person that's going to be the founder and the CEO in the future into the studio, and they work with us directly to develop their idea. We get them all the way into an inventory production stage. Once they do that, we basically create a new company with that brand right as they're launching. Layers is a good example. We created a new company about two months ago, [and] she's already in market now. It's just perfect timing. 
We find the right leader. They start with us from the beginning. They stay with us for about six to nine months to create the idea. Once the idea is ready and they have their own company that we create for them, they're ready to launch. Usually that means that they're within a few weeks of launching. It's not like they're going to go on their own trying to figure out what to do. We provide all the funding that they need to get to get going and, then, we help them raise as they set up their own company.
And the companies stay connected to Ignite, right? 
Actually, almost every company we launch is still owned by the venture studio. We let them operate almost as if they're independent, but, because we come from the big CPG companies, we do partner with all of them. We did Sunday II Sunday with J&J. They even invested again the second time in Sunday II Sunday. So, we did the initial funding for that ourselves, and J&J gave to Keenan to start Sunday II Sunday. Then, we just closed series A. We gave even more money on our side, and J&J also gave him more money. They stay with us.
In addition to money, how do you partner with J&J and other big companies?
We fully partner on everything because they get to learn from us how to operate on a very small, nimble budget. On the other side, we get access to all the market data that they buy on how brands are doing. All of that becomes very helpful. 
We're in discussions with Estée Lauder, L'Oréal, Unilever, all of them. In some cases, what we do is we work with them to say, "Where are some of the gaps you're seeing from a consumer need perspective so we don't have to guess which product to introduce because we definitely don't want to introduce any brands or products just for the sake of having a new brand." We try to identify a specific area. 
When we talk about Layers, it's very specific. It's microbiome, but then we do clinical studies. We also think that people are better off doing ingestible and topical because just applying stuff topically usually doesn't do the justice that's needed in terms of the performance you need. 
We have another company called Paragon Vitamins. Jeff, my business partner, he and his daughter were just starting that. Then, in 2020, we brought it into the studio. It's a concept from Canadian Olympians, and were actually going into very specific testing and nutrition models to look at what deficiencies they have. And, at the cellular level, what are they doing? One of the trainers that was working with the Canadian Olympians came to help us build this. We said, "If this is true, then we need to make it available to the masses or at least for people that are pushing health and wellness."
We do a hair sample. We have a lab that does full testing and gives you a very detailed report of everything from your nutrition habits, what minerals you have, what is showing up as deficient and, then, you go on a program for three to six months. It's a very intensive program where the vitamins are made specifically to match what the deficiencies are. After three to six months, you actually get tested again to show that you have gotten to where you need to be. Once that happens, then you go into maintenance. So, you're no longer in this targeted, focused treatment. Some of the data we see and the retention we get is just incredible.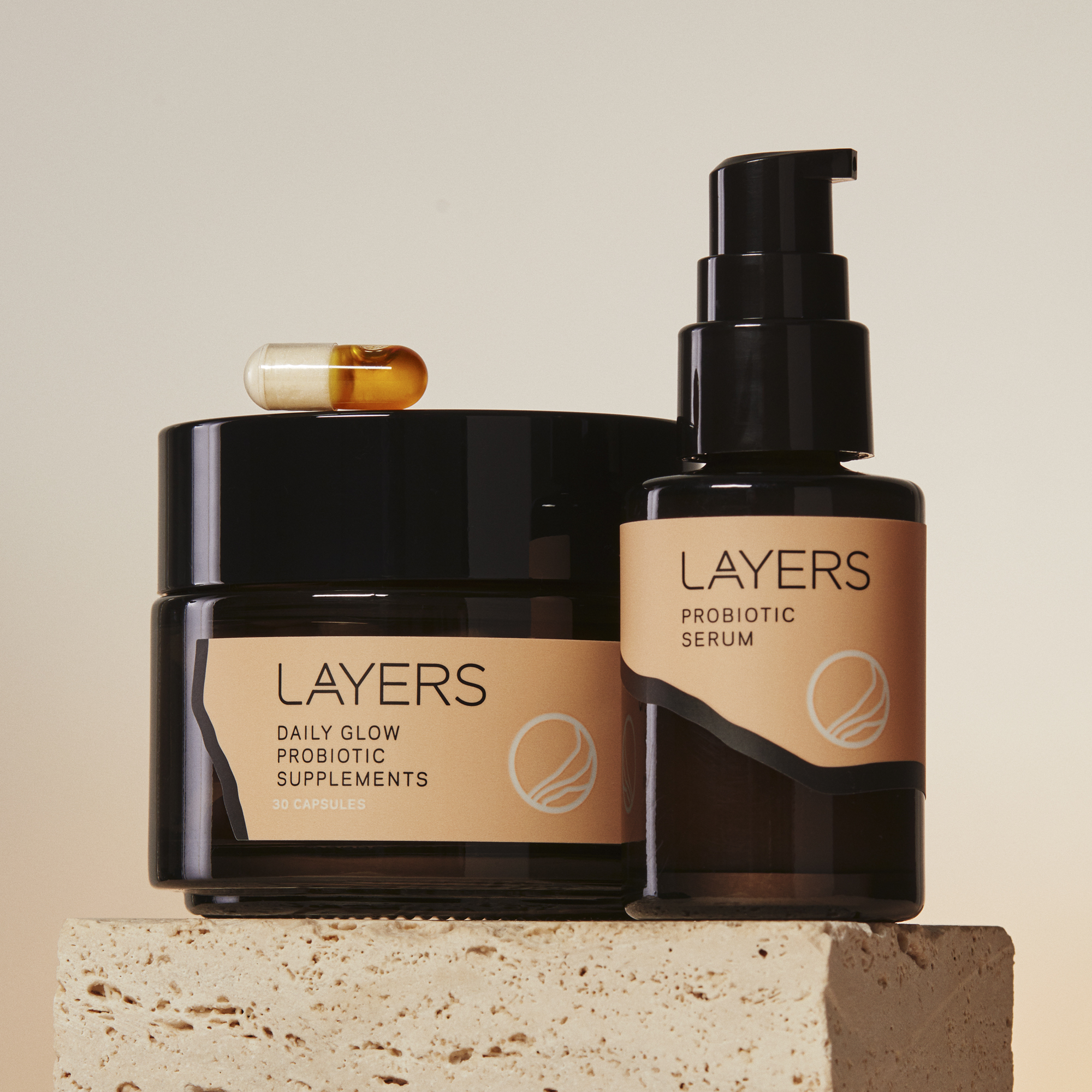 Do you take pitches? 
We our network a lot of times. Granted, a lot of people are starting to come to us, and we look at it to say, "Is the idea robust enough?" Kadalys is a good example. It's a beauty brand out of France. Everything is built around sustainability. [Founder] Shirley [Billot] was based in Paris, and she comes from North Africa and Martinique. I met her maybe about two, three years ago. She was trying to figure out what to do with the brand. She had this incredible idea about farmers actually. The story started because France actually sources a lot of their fruits and vegetables from the Caribbean islands like Martinique and Guadalupe, and a lot of it gets damaged, especially bananas. 
She started to take [damaged bananas] and extract all the essential ingredients from them and turn that into skincare products. We just launched on The Detox Market here in the U.S. When she told me her story I was like, "Wow, this is really interesting." As we were getting ready to create the studio, I just told her, "Give us a little bit of time, and we'll figure it out." We stayed in touch with her and were able to fund her to do inventory because she had already done quite a bit of R&D work, so we didn't need to do that.
The farmers are actually shareholders. The idea is almost to create the circular economy so that you buy stuff from the farmers and, then, they're part owners. So, when we sell products, they get a small part of it. You continue to build that whole cycle of economic development that includes the farmers. She was only in France [before we partnered]. Now, we just launched in the U.S. We have our own DTC and launched in The Detox Market. We're about to launch in China. We have a team there that can take some of our beauty brands into China. 
That's a good example of a brand that we did not originally create, but we felt that the idea is just right spot-on in terms of where sustainability is going to go. All of our packaging is glass. All the ingredients are sourced a certain way. There are no solvents or anything. Even the banana extraction is done by using water and steam, there are no chemicals involved. 
You make it seem like the big CPG space is very collaborative. Was it always that way? 
No, I think we intentionally are modeling it this way right now because we knew from being on the inside that a lot of those companies would love to partner and learn from startups and, then, the startups would love to know, who's the supplier I should go to? Who should I work with? Because of that, we're going out of our way to create those partnerships. I think they're all trying to change and find new ways of working. This is intentional.