How Fortress Is Making Amazon An Education Hub For Menopause And Wellness Brand Womaness
Co-founder Sally Mueller had a grasp on handling wholesale partnerships when she launched Womaness's
13 products spanning skincare, body care, wellness, sexual health and incontinence on its e-commerce website and in select Target stores across the country in 2021. Prior to the brand, she was a marketing executive at Target, and chief brand officer at Cherokee Inc. and Clique Brands, where she helped develop skincare brand
Versed
.
While Mueller was less familiar with Amazon, she figured it would play a crucial role in Womaness's growth strategy since a big portion of the menopause specialist's target audience was already relying on the marketplace to conduct research on menopause products. Menopause is still a largely misunderstood transition. According to Mueller, many women know nearly nothing about it until they are in the throes of it. Therefore, delivering valuable information about menopause is key to the brand's success both online and IRL.
In the fall of last year, Womaness tapped Amazon accelerator Fortress Brand to build its presence on Amazon. The brand launched on the marketplace with six of its products. Currently, it offers more than a dozen products in addition to bundle sets. A focus of the partnership has been harnessing the menopause product white space with education on Amazon. "What Amazon brings is that opportunity to close the gap between selling a product and educating the Womaness consumer," says Mueller. "It allows you to provide other content that really speaks to the efficacy of the product."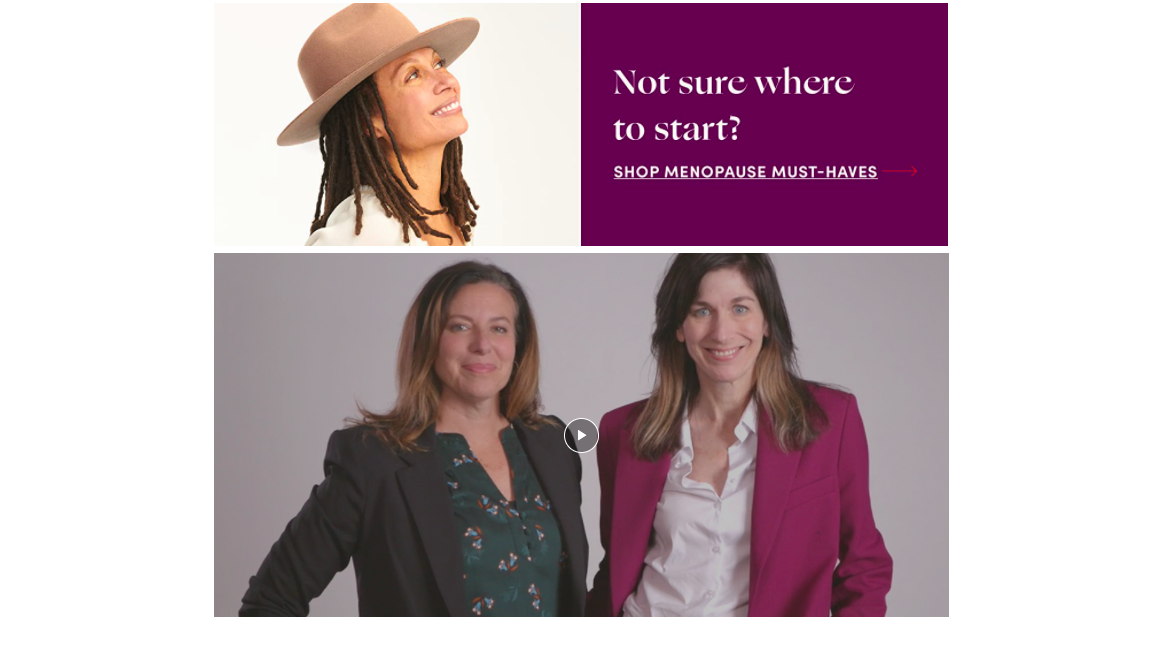 Today, Amazon accounts for approximately 15% of Womaness's sales. Mueller expects sales through the channel to swell to nearly a quarter of the brand's business eventually. "Fortress does a great job optimizing the descriptions and the content to improve our rankings overall," she says. "There are a lot more data points that we have available on Amazon, which really helps us drive and optimize our business."
Alexandra Carmody, senior director of brand strategy for Fortress Brand, says educational content is essential for capturing new-to-brand customers on Amazon. In addition to Womaness, Fortress counts Versed, Glow Recipe, Youth to the People and Hum Nutrition as clients. Below, Carmody lays out three considerations for brands looking to take advantage of the educational opportunity on Amazon.
1. Focus On Short, Digestible Content 
Carmody encourages brands to create videos or graphics that visually lay out the benefits of the ingredients in their products or explain how to use their products because they engage Amazon shoppers scrolling down pages. For Womaness, Fortress produced a main image that identified when Womaness was founded, and introduced the co-founders and the brand's core values.
Carmody says, "I didn't know the difference between premenopause and true menopause until I started working with Sally and her team and that's a key area where we dove in really early to say, OK, how can we capture the demand of those people who don't know too much about the topic and get them to have quick conversions?" 
Brands should be cautious about recycling content from TikTok, Instagram, YouTube and Facebook on Amazon because Amazon customers can be different from their social media audience. If a product page is getting a high number of views, but few conversions, that's a tip to Carmody that greater consumer education is necessary. Womaness is active on TikTok, Facebook, Instagram and YouTube, but develops Amazon-specific content based on Fortress's recommendations.
2. Refresh Content And SEO Terms Monthly Or Bimonthly
Carmody asserts brands honing in on improving organic rankings and SEO will be able to see return on investment relatively quickly. With organic rankings and keywords maintaining high sales velocities, Amazon's algorithm continues to boost products further up pages.
Between product detail pages and storefronts, brands should be iterating Amazon content about once a month. Every other month, Fortress delves into Womaness's SEO rankings. Monitoring high volume keywords that shoppers use on Amazon allows Fortress and Womaness to incorporate those into the content creation to improve organic rankings against those key terms. "Amazon's very pay-to-play, so we know winning on 'menopause supplement' is going be really hard," says Carmody.
Fortress and Womaness admit to being occasionally surprised by the ingredient names or terms that end up moving the needle on Amazon. "What becomes really profitable is that we can mine the data for all keywords, share them with Sally's team, and they can do a one-to-one against Google ads or ads that they run on other channels and see are we seeing the same thing within that space," says Carmody. "Is the menopause space in general changing around how people look for products or is it really Amazon-specific?" 
Review mining or closely watching what consumers have divulged in reviews about products is a constructive tactic employed by Fortress. Carmody says, "The Amazon consumer is always going to be slightly different than the Target consumer, slightly different than a DTC consumer and what we tend to uncover is that people speak about products differently on Amazon." 
For example, Let's Neck is a top seller for Womaness across the board, but its water-based vaginal moisturizer with hyaluronic acid, Daily V Soothe, and its supplements post higher sales on Amazon compared to other channels. Mueller credits the higher performance to the number of reviews posted on Amazon and the related content provided. Carmody says, "A key part of that educational piece is what's very specific to the Amazon consumer and what they're looking for in that space and how they're looking for it." 
Although it's a lower priority, lifestyle assets are a worthwhile component of a truly optimized product detail page. Fortress usually places lifestyle shots in the fourth or fifth positions on the carousel.
3. Leverage Paid Ads And Off-Amazon Marketing
Content developed for Amazon shouldn't live in a vacuum. Rather, it should reflect the broader ecosystem of a brand. Carmody says, "When brands are going on to Amazon, you have to think through how you are acquiring new-to-brand customers and getting your brand awareness out there, but how are you also maintaining and retaining those customers who have purchased previously? That toggle is really, really key."
She recommends founders spend time understanding how people within communities their brands have cultivated or are a part of are talking about their products. "How are people engaging with the brand directly?" asks Carmody. "What have you learned from people who have used the products? What is working in stores?" 
Video ads typically have the most favorable ROI for brands because they're less costly in terms of cost-per-clicks. Carmody spotlights product overview videos or product reviews featuring real and diverse customers as vital educational pieces that fuel conversions for Womaness once someone has landed on the product page.
Carmody says, "We do a really extensive job with the Womaness team to figure out how we can build out a visual representation of the types of women that are using the product, how they use it, and what they're saying about it in everyday real life." She adds that off-Amazon marketing and advertising like television spots, radio segments and magazine hits propel significant traffic to a brand's Amazon store.
Fortress has a good idea of what works and what doesn't for paid ads and SEO, but it's more challenging to nail down the exact time it takes a consumer to become aware of and educated about a product before purchasing it. Carmody says, "There are a lot of retargeting tactics that can go into that, but we actually know from data on Amazon there's usually about a nine- to 11-day turnaround of when a new-to-brand customer engages with an ad or an educational piece of content and then comes back and actually purchases on Amazon."
She notes the window is narrower in brick-and-mortar retail channels. Carmody says, "We are always making sure that we're capturing that consumer data and retargeting them with ads, then they're more likely to re-engage with the educational content more than once, and it kind of tells the whole story for them." 
Click here to inquire about working with Fortress Brand.