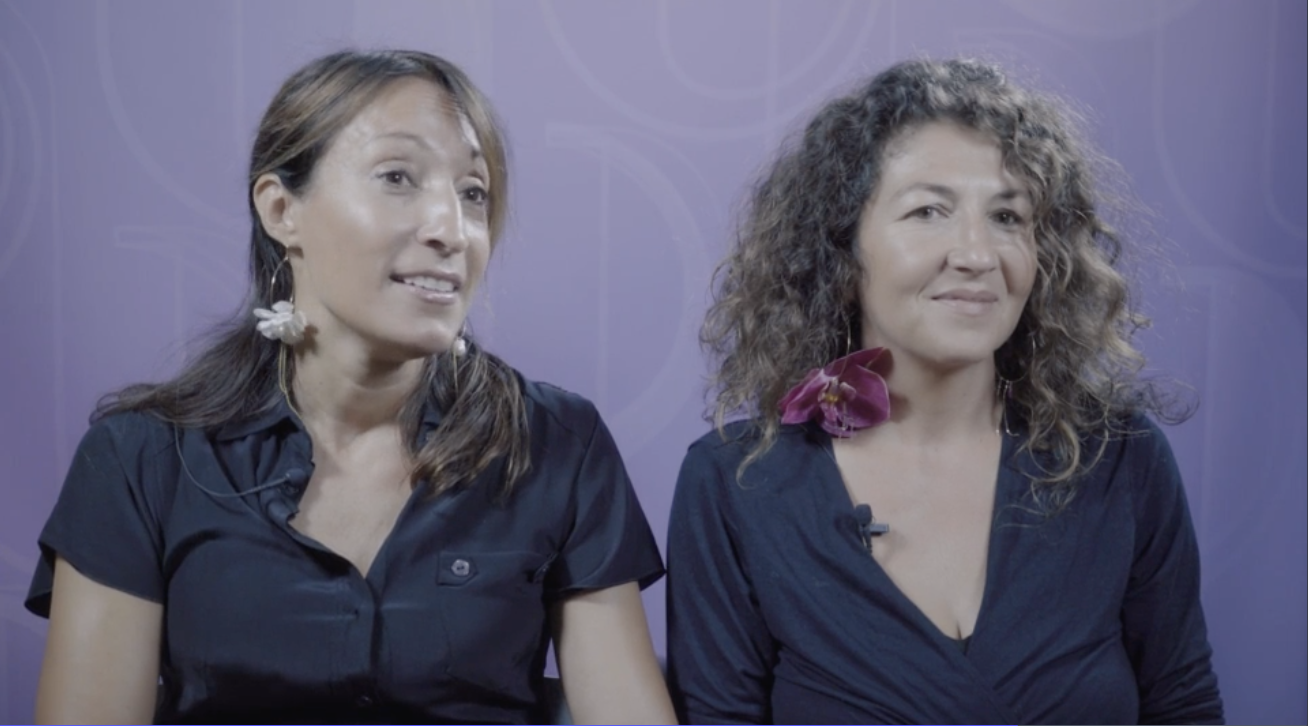 Founder Story: Kollette Stith And Sue Mandini Take Skincare Beyond Clean With Pure Mana Hawaii
Kollette Stith and Sue Mandini, co-founders of Pure Mana Hawaii, are nuts about nuts—specifically, the macadamia nut. Their organic skincare line of botanical blends is powered by macadamia oil, which is rich in antioxidants.
Though a duo, Mandini and Stith are a triple threat: founders, farmers and—this is the enviable part—inhabitants of Hawaii. Mandini has been a macadamia nut farmer on the Big Island for 15 years. It was in the pressing of the macademia nuts for oil that she came to realize the valuable properties of them for healthy skin. They have lofty levels of squalene combined with omegas and fatty acids.
Inspiration for starting the skincare brand struck at 10,000 feet, high along the mountainside of Haleakala, a volcano in Hawaii with a name meaning The House of the Sun. With the idea for the line firm in their minds, the rest of Pure Mana's story and its mission fell into place. Female founder farmers from Hawaii are rare, but Stith and Mandini are determined to make their passion for macadamia nut and their ethical practices (sustainable sourcing and recycling) commonplace.
For them, responsible sourcing begins with environmentally-conscious farming and cruelty-free production. End use is also critical in their eyes. Pure Mana has a return, reuse and reduce rubbish program. It encourages users to send empty bottles back to the brand to earn a $25 credit. The bottles are then cleaned, sterilized and used again. As an added bonus, each bottle includes a small crystal, which helps blend the oils when shaken before use.
Related: A Dozen Big-Time Trends From IBE LA 2019
For their Founder Story video, which was shot during the Indie Beauty Expo Los Angeles 2019 in collaboration with Indie Beauty Media Lab, Mandini and Stith express their intentions to capture the best qualities of the island they love and share them with skincare enthusiasts.
On their favorite ingredient
Stith: Pure Mana came to be as a creation of the Big Island of Hawaii. I have been a macadamia nut farmer there for about 15 years. As a macadamia nut farmer, I started pressing the macadamia nuts for oil. Sue and I started studying the benefits of macadamia nut oil and developed a line based with the purest organic macadamia nut oil available. Macadamia nut oil has the highest amount of squalene of any other plant material. It helps the elasticity of your skin, it hydrates your skin and nourishes your skin. Macadamia nut oil is perfectly balanced with the omegas [and] the fatty acids, which is very rare.
On their blends
Stith: We have come out with four hero products. We have a body oil, The Radiant Glow. We have a daily moisturizer, Soul Serum, and a Vitality C eye serum. And, then, we also have something called Purity Boost, which is a 100% pure macadamia nut oil that you can incorporate into your skincare regime. You can just add a couple of drops of that.
On sourcing ingredients from other farms
Stith: We are sourcing our ingredients from the islands and also worldwide. We're finding the purest, the highest-grade ingredients we can find. Our line is very simple in the sense that we're only using six to 12 ingredients in each product—it's the most effective and pure. Our group of women, which extends all over the Big Island and other islands, have tested and tried and seen us through the whole process. We're bringing the life force energy from the Big Island of Hawaii. You're feeling the essentials: You're feeling the earth, the sand, the water, the wind, the fire…everything that the island brings and the abundance and the nutrients that it offers.
On inspired design
Mandini: We feel proud of what we brought to the table, from picking the nuts to cracking to husking, to drying, to pressing…the formulations and bottling and all the design work. We've done it all and so they [consumers] feel the love that has gone into this. We chose, with our bottling, to be able to offer reuse, reduce, recycle. People can return six of their bottles and receive a gift certificate for online sales.
Stith: It's effective skincare. This is a gift from our soil to your soul. You can feel it!