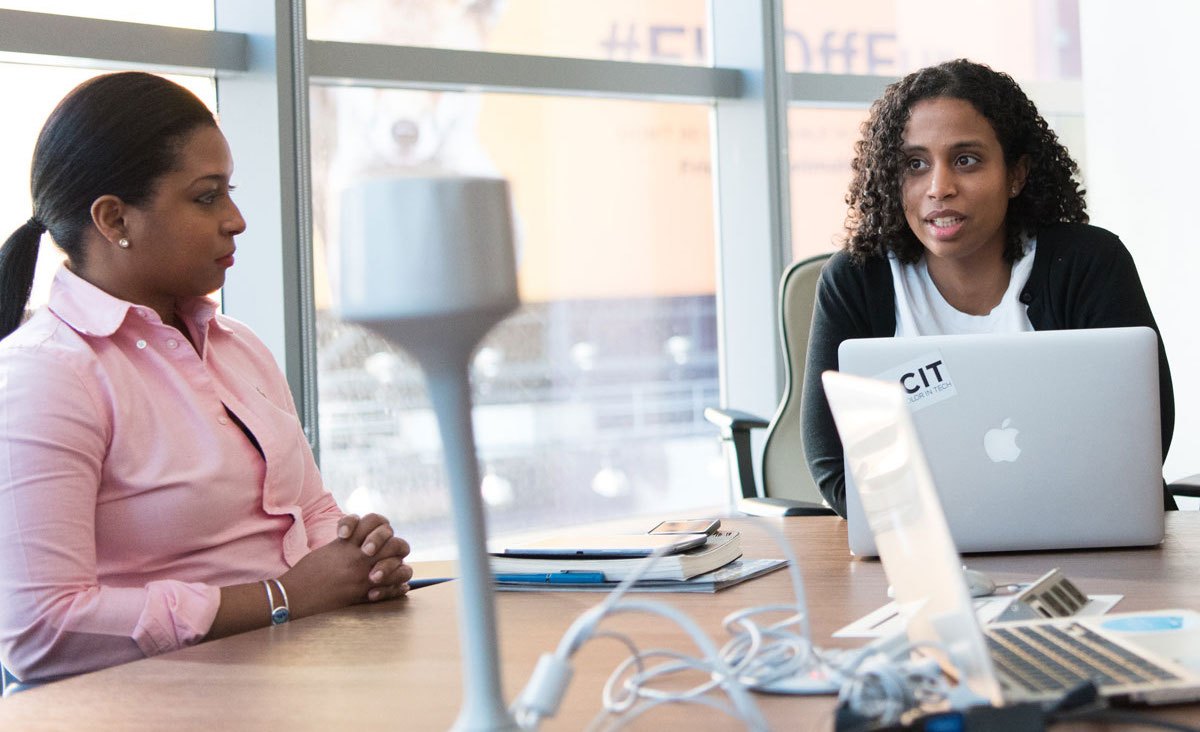 Founders Studio Is On A Mission To Build A Support System For Black-Owned Beauty And Wellness Brands
From Madam C. J. Walker to Lisa Price and Alonzo Herndon to Tristan Walker, the beauty industry has offered Black entrepreneurs a path to wealth, however imperfect, that can bridge generations. Kendra Bracken-Ferguson wants that path to simultaneously become more crowded and easier to navigate.
The brains behind digital marketing agency BrainTrust, co-founder of diversity champion and mentorship nonprofit BeautyUnited, co-founder of social media influencer agency Digital Brand Architects and partner at Halle Berry's brand Re•spin is introducing Founders Studio as a branch of BrainTrust to facilitate access for Black founders of beauty and wellness brands to the resources they need to strengthen their businesses. It's gathered an array of corporate partners, including JPMorgan Chase & Co., Salesforce, Afterpay, Clearco and SHE Media, to provide services valued at $100 million to the founders involved.
"It's essentially an ecosystem and, when we say ecosystem, that really means that we have created a platform that combines community, education, mentorship and capital for Black beauty and wellness founders at all stages of their journey," says Bracken-Ferguson, who has interviewed 50 brand founders for her podcast, "Business of the Beat." "When we say all stages, it was important for me that we don't leave anyone behind."
Brand founders sign up for Founders Studio by filling out an application that covers their company's size, distribution, operational gaps and goals, among various aspects of their business. The ecosystem has three levels for founders: start for those with brands in their infancy, growth for those building their team and reach, and accelerate for those pushing scale. Founders Studio uses artificial intelligence and machine learning to match founders to resources and corporate partners appropriate for their brands' stages and capacities or lack thereof.
Founders Studio is kicking off with a group of 25 beauty and wellness brand founders. Brown Girl Jane's Tai Beauchamp, CurlMix's Kim Lewis, Lauren Napier Beauty's Lauren Napier, Charbon Plus's Lucien Aymerick Eloundou, Beneath Your Mask's Dana Jackson, Glory Skincare's Alisia Ford, Troy Skincare's Troy Alexander, Undefined's Dorian Morris and Meraki Organics' Amber Makupson are in the group.
"After being a part of BeautyUnited, another brainchild of Kendra's, and being paired with an amazing mentor, I was eager to be a part of the BrainTrust network and gain access to even more resources," says Jackson. "While growing Beneath Your Mask, I've struggled with getting access to investors eager to contribute to and support my brand both financially and operationally. I'm also looking forward to the partners working with BrainTrust that offer marketing services that myself and many Black-owned brands are often priced out of or simply don't have access to."
In a statement, Napier says, "Despite having an established, 20-year career in the beauty industry, I was still denied funding, even with great credit. So, I launched my first business, Lauren Napier Beauty, with my tax refund and a credit card—and then grew that brand to retail in 22 countries across the globe." She adds, "The reason that BrainTrust Founders Studio is so timely and critical is that the generational wealth that allows significant levels of funding from friends, family, and networks is simply not as widely available to most Black founders due to systemic economic oppression, lack of confidence in Black and women founders, and flat-out bias."
"We are committed to seeing real change."
The inaugural founders are taking part in the Founders Studio for free. Their feedback will shape Founders Studio's approach to working with entrepreneurs in the future. In January, it will open up to other founders. Founders Studio will be free for founders in the start level. Brands in the grow and accelerate levels will be charged quarterly membership fees.
"What I want to focus on right now is getting as many founders the access to what they need. It's less about creating a barrier because of how much it costs. We will make it happen for everyone, and that's why it was important to make the start tier free because starting is the hardest part," says Bracken-Ferguson. "Once you get past the first $1 million, you have a greater chance for success."
Established by designer Aurora James, the 15 Percent Pledge urging retailers to dedicate 15% of their shelf space to Black-owned brands has increased opportunities for Black-owned brands to enter retail, but Bracken-Ferguson points out the retail opportunities are just the beginning for brands. "I think we have a way to go," she says. Referring to retail opportunities for brands, she advises that retailers have to be "honest and transparent with founders about the realities of what that looks like."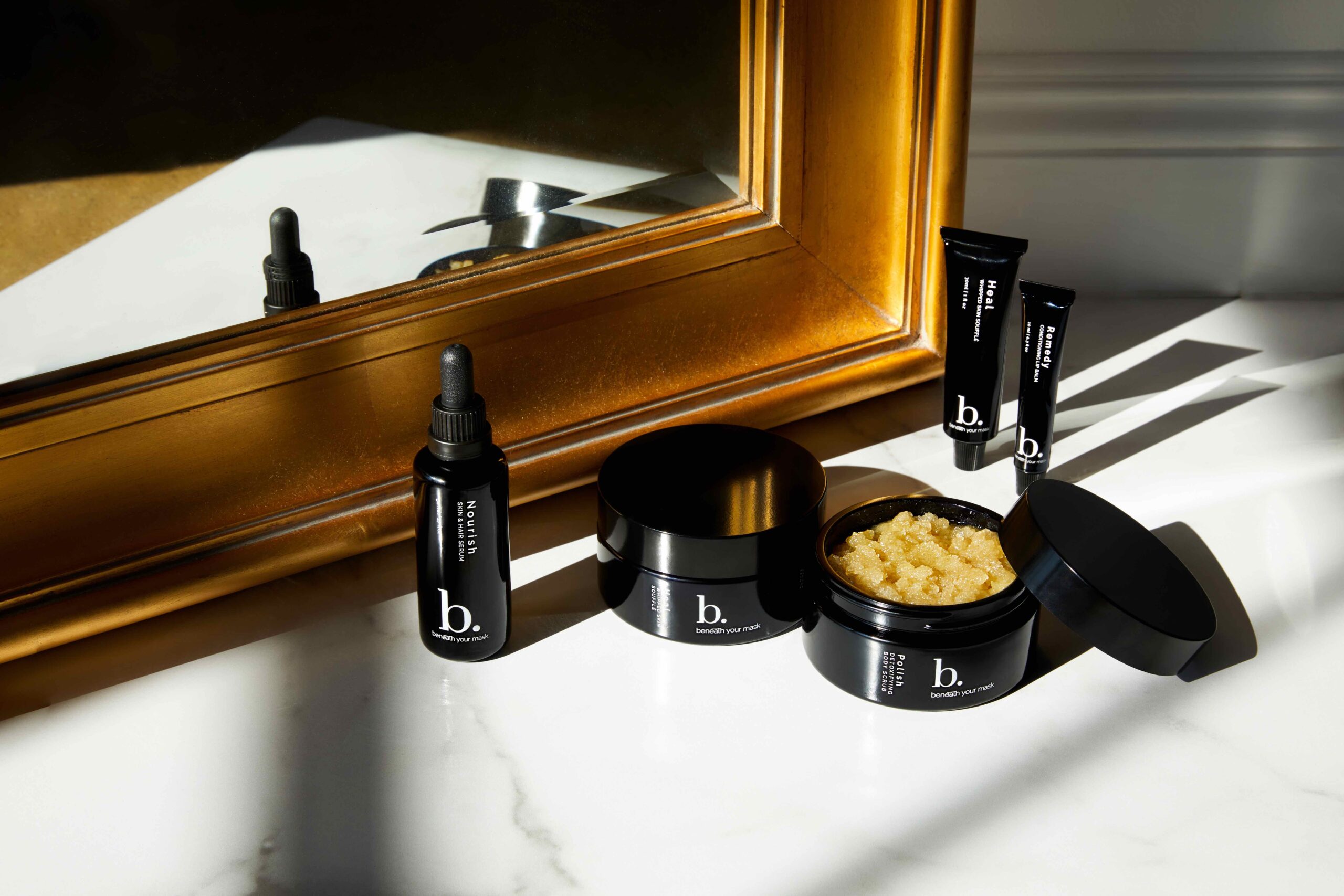 Bracken-Ferguson continues, "I met with every single founder who we are launching with so I could get to the heart of what their needs are. So much of what was said was, 'I need capital. I need capital.' But it's also about, is your business plan right? Are you prepared for the capital when it comes in? We are doing a lot of programming and education around, what does my business need to do to be prepared for that capital, and is investment capital right for my business?"
Founders Studio is considering a range of revenue streams, according to Bracken-Ferguson. It will generate revenue from referral and affiliate commissions. As companies aim to make strides with diversity, equity and inclusion, Founders Studio can assist them with their efforts. Bracken-Ferguson shares Founders Studio anticipates backing founders and is preparing to fundraise to realize its numerous ambitions. Another of those ambitions is to have a physical location where founders can have office space and receive assistance from Founders Studio.
"What I don't want to lose sight of is it is going to take all of us working together to find pathways for success. This was never about one founder or one corporate partner or me. This is about scaling resources so we can have parity," says Bracken-Ferguson. "There's so much glamour around being a founder or entrepreneur, but it's so much hard work, and it takes time and consistency. We are here for the long haul, and we are committed to seeing real change."