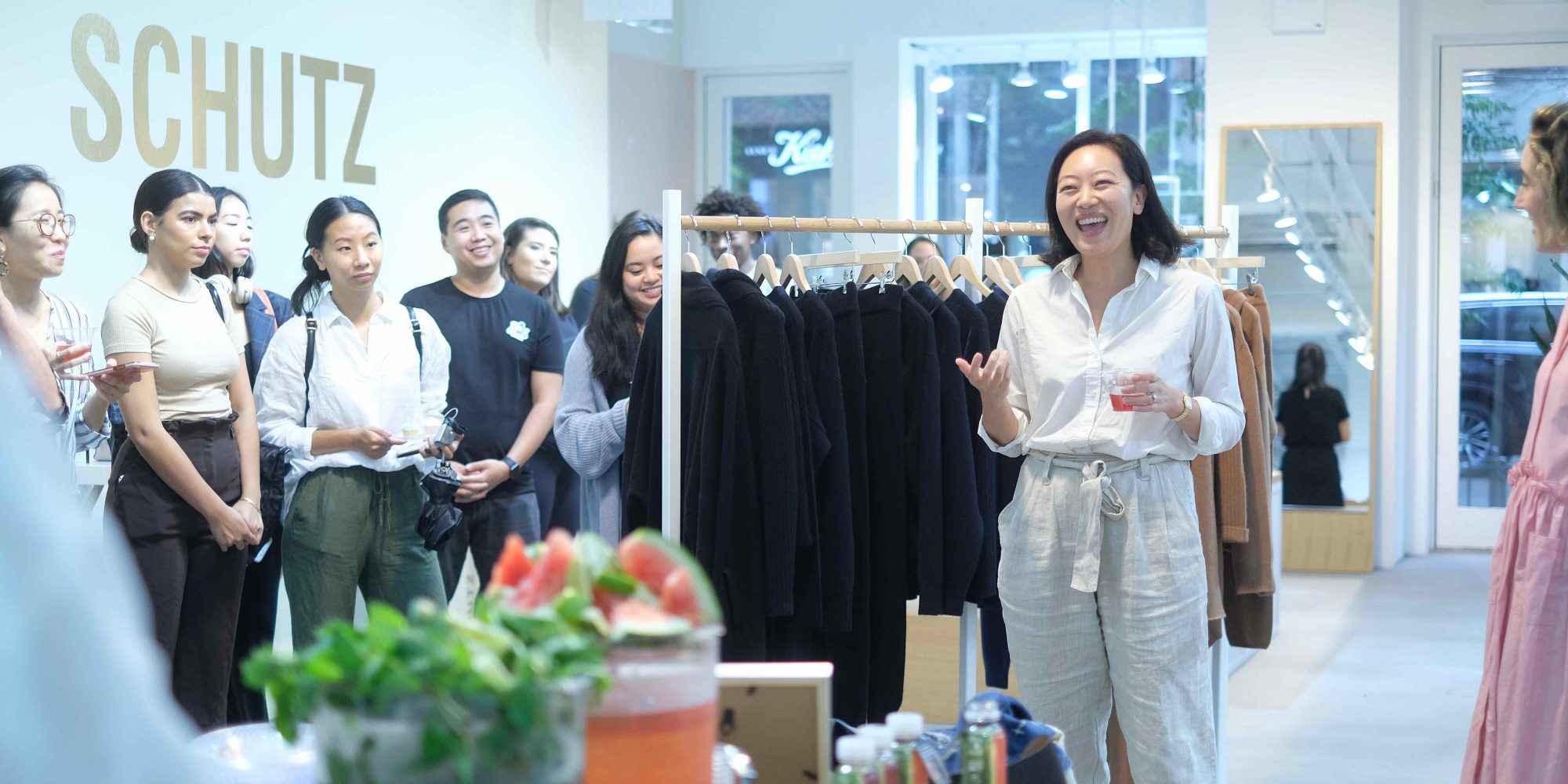 Four Leading Beauty Entrepreneurs On Raising Money, Expanding Into Mass And Leaving Full-Time Jobs For Their Brands
In the increasingly crowded world of indie beauty brands, making headway is harder than ever, especially with major indicators tracking a slowdown in beauty sales. Compounding that, there's chatter about a looming recession.
Those factors don't scare four beauty brand founders that headlined a recent Female Founders Meet Up at Naked Retail. Hero Cosmetics co-founder Ju Rhyu led an intimate discussion during the event at Naked Retail's New York City outpost with Fur co-founder Laura Schubert, Scentbird co-founder Rachel ten Brink and Amy Ling Lin, founder and CEO of Sundays, that delved into realities of female entrepreneurship. The quartet pledged to plow full speed ahead with expansion plans with or without outside financing.
The importance of staying attuned to customers will be amplified in a tougher business climate, the foursome emphasized. "Always stay very close to your customer," advises ten Brink, who left Scentbird early this year to work on undisclosed projects. "It is hard with a startup not to fall in love with the baby. It's your baby. You love it, but always remember to really listen to the customer because sometimes they love it and sometimes they don't, and you have to let it go. You have to be honest about when things are working and then they are not."
Lin chimes in, "Entrepreneurs are dreamers, but you have to be adaptable. You have to put your mistakes on the table, but keep being optimistic because that's how a company can grow." Lin proved she's willing to take risks by securing space for Sundays in Manhattan's Hudson Yards, a move she shares is paying off with traffic hitting expectations. She's introducing fall nail art at the studio this week.
If there's an impending economic dip, it isn't stopping brands from forging ahead with product releases. Fur, which launched in 2016 with oil designed for pubic hair and skin, is unleashing a new product called Fur Bath Drops. Touted as the first vegan bath beads, the product dovetails with the resurgence of baths fueled by bathfluencers documenting every plunge, according to Schubert.
She plans to build out Fur's portfolio, presently at six products, with launches complementing Fur Oil, perhaps as many as 12. Fur has nabbed distribution in Ulta Beauty, Nordstrom, Neiman Marcus and salons. Although Schubert says nothing is out of the question, a mass option isn't in the pipeline currently because she feels Fur's price points are not a fit, but she's constantly paying attention to the places customers think the brand should go.
"Entrepreneurs are dreamers, but you have to be adaptable."
The retail channels are blurring, and the allure of the tonnage big boxes move is compelling. Hero Cosmetics created the $7 Mighty Patch Duo that serves as a gateway to the brand for distribution at Target. The mass-market retailer joins Neiman Marcus, Urban Outfitters, Free People, Naked Retail and Goop in the brand's retail network. Additionally, the Mighty Patch Duo is sold in Walgreens as part of the Birchbox format, an accelerating vehicle for the drugstore chain.
There are now 11 Birchbox installations within Walgreens, and Birchbox founder Katia Beauchamp has announced there will be 500 stores with smaller footprints rolling out in the drugstore chain next month. The consensus of the panelists is that the potential the mass market offers is something they'll consider to keep sales momentum humming.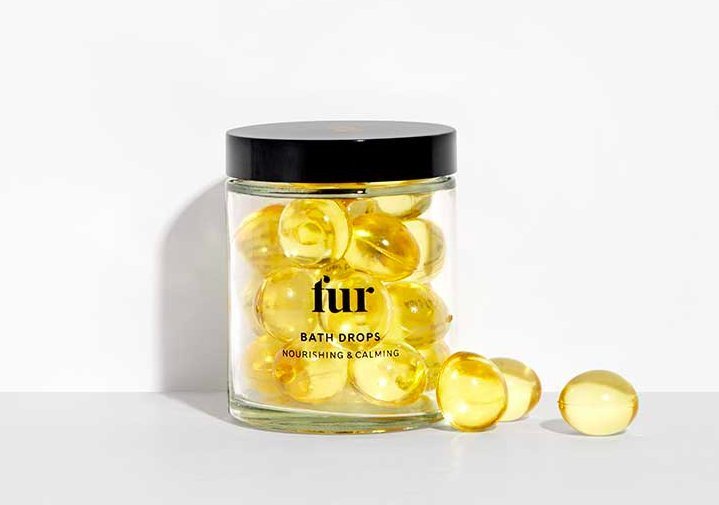 In sync with the pressure to keep building, the founders weighed in on how to decide when to seek outside financing. "You have to understand the pros and cons, and know the nature of your business," says ten Brink. Her prior company Scentbird raised $18.6 million in 2018 to augment product innovation and market reach. Ten Brink says, "You have to understand you are giving up control of the business." Dilution, she continues, isn't just about parting with share of a company's business, but ceding control the founders have over the future. Ten Brink notes, "You might be told you have to grow when you'd rather do it slow and steady."
With headlines celebrating mega-deals, the founders assert too much focus has been put on raising money and selling companies. "I'm not sure we should all be congratulating each other," says ten Brink. "Sometimes it is right, but not always."
"I love determining my own destiny, but there are realities."
For many fledging companies, investors are about business knowledge and connections as much as they are about money. "It's a personal decision. We're bootstrapped. We never raised money. We're self-financed, and we're profitable," says Rhyu. "But we are raising [funds] now because we are going to be growing a lot next year. Part of why we are raising is that we want expertise because we've never done this before."
One of the liveliest exchanges resulted from an audience question about the correct time to leave the security of a full-time job to commit to a nascent brand. For Rhyu, the process was expedited because she got married and moved to Paris. She says, "If I didn't move, it would have been when I could pay myself a salary." Scentbird went through the Y Combinator accelerator program that dictated the founders had to be fully dedicated.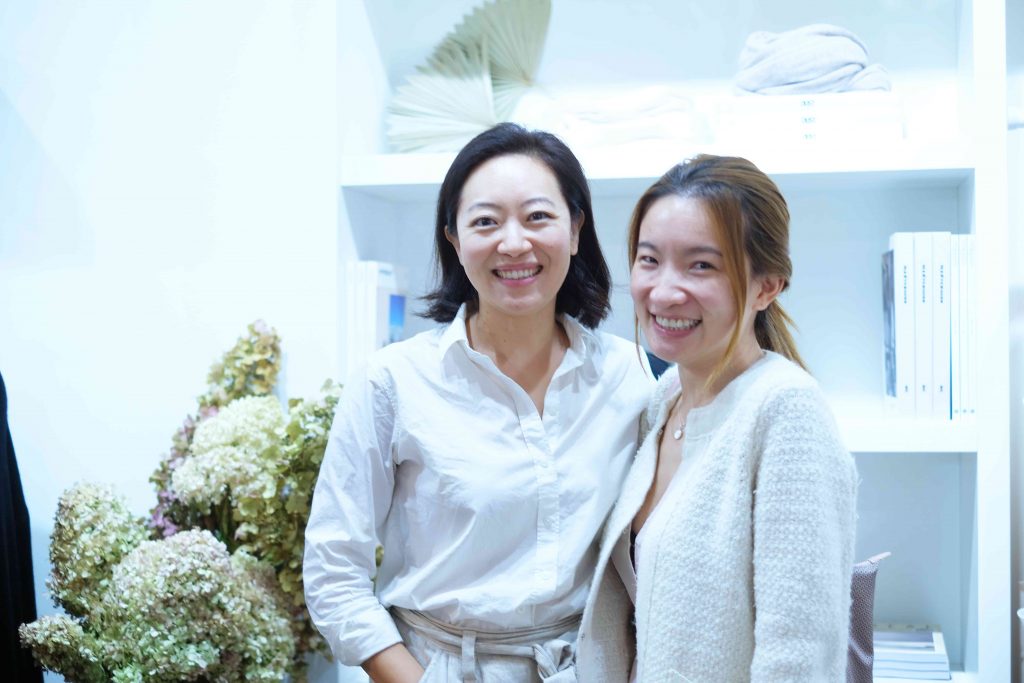 Schubert was glad to leave the travel grind of her previous management consulting job. She recounts, "I knew I wanted to be an entrepreneur, and I started thinking about the idea for Fur, and it just came at a good point in my career." The upsides include time to spend with her family. The downsides include the stress of running a company. "Paychecks are magical," she jokes. "You don't realize you don't get one anymore, but, when you are making payroll, it is a very different feeling. I love determining my own destiny, but there are realities."
Preceding Sundays, Lin was working at a marketing company and attending nail school. "I really wanted to leave," she says. "I needed money, and I needed a computer. So, I stayed as long as I could for an additional three months until I was ready."