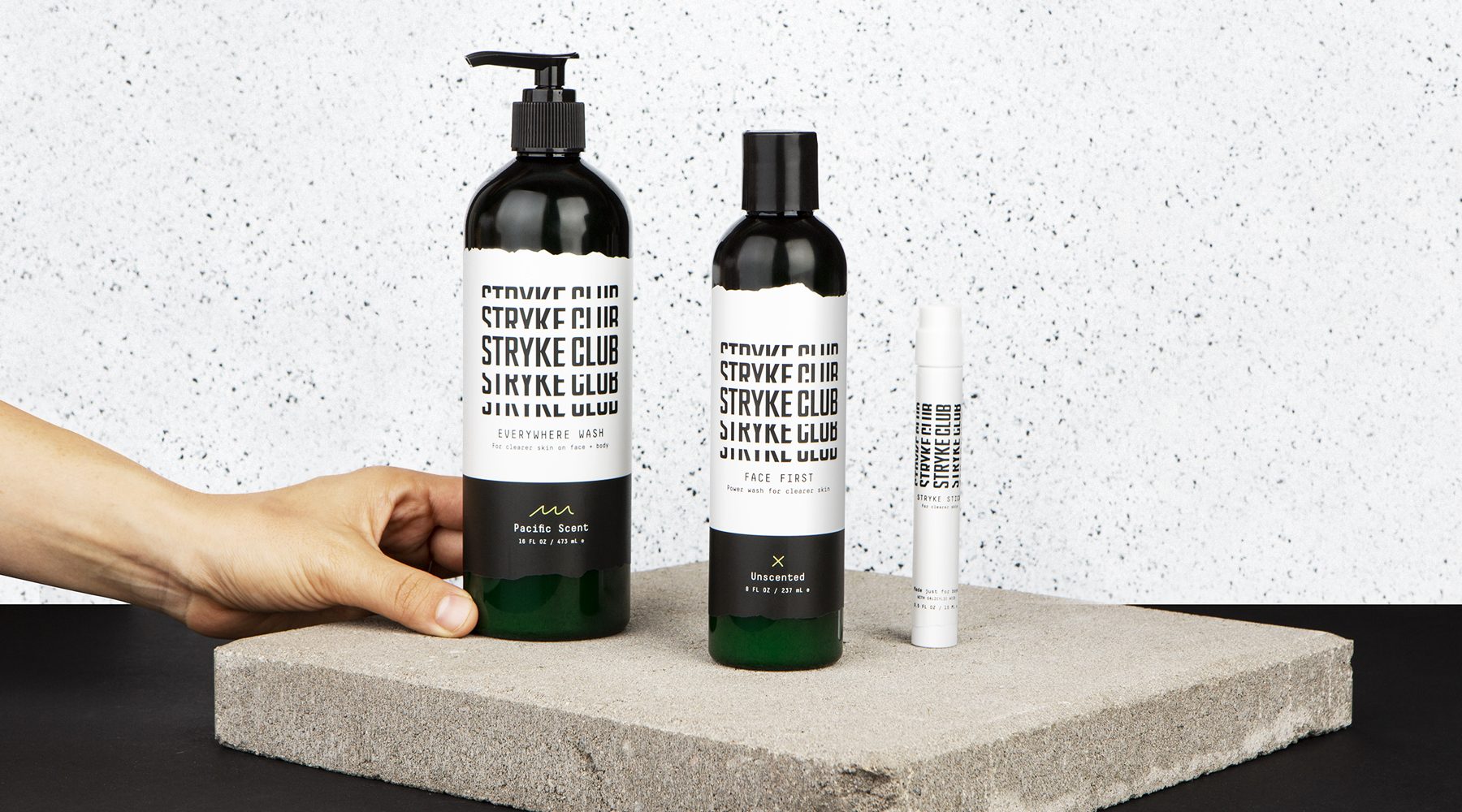 Four Moms Join Forces To Create Skincare Brand Stryke Club For Boys
When friends Stacy Blackman and Nicole Brooks looked for skincare products suiting their teenage and preteen daughters, they discovered plenty. When they did the same for their teenage sons, they came up empty.
"There was nothing a boy could own and be proud of, and that we considered to be locker room-worthy," says Blackman, mother of 13-year-old and 10-year-old girls, and a 16-year-old boy, and founder of online gift registry WebWisher, now owned by The Knot, and a namesake business school admissions consulting firm. "We wanted something cool and hip that was packaged in a way boys would like and smelled the way boys would want to smell."
Both serial entrepreneurs, Blackman and Brooks, a family therapist who has a 13-year old son and three daughters aged 17, 15 and 10, and co-founded shoe-sizing app FootFairy, decided to give entrepreneurialism another go to fill the gap in the skincare segment they detected. To add marketing and ingredient expertise to their effort, they joined forces with fellow moms Sheilagh Maguiness, a pediatric dermatologist, and Darci Rosenblum, former GM and VP of marketing and consumer experience for Olly.
After more than a year developing products, the quarter launched Stryke Club in September of last year with face wash Face First, body wash Everywhere Wash and blemish stick Stryke Stick. The products are priced from $8.99 to $21.99, and a $42.99 kit containing the three initial products drives 90% of the brand's early sales. Stryke Club's cruelty-free formulas steer clear of parabens, sodium lauryl sulfate (SLS) and benzoyl peroxide, and the ingredients in its Face First and Everywhere Wash decks score low in the Environmental Working Group's toxicity rankings.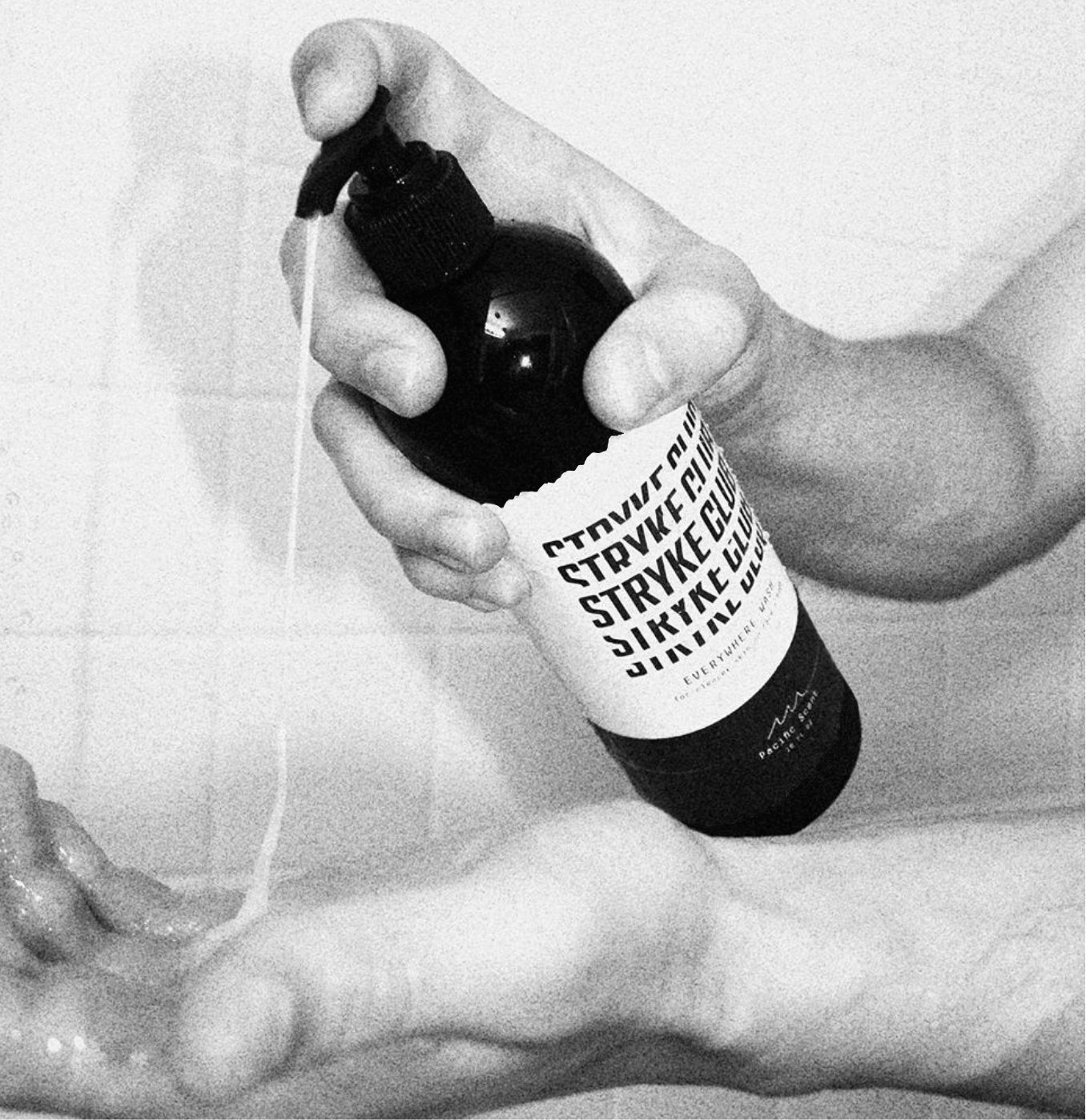 "It's a very easy, simple routine. We aren't trying to recreate the 20-step routine that our girls have," says Blackman. "We've been very intentional about creating products that are going to be intuitive for boys to incorporate in their rituals."
Maguiness is a big fan of the ingredient sodium hypochlorite, a treatment for cuts and scrapes. She's long recommended it to her patients, and advocated for it to be included in Face First and Everywhere Wash to fight dirt and bacteria. Face First has no scent, and Everywhere Wash has a light scent Stryke Club describes as a "Pacific" scent. Stryke Stick contains salicylic acid, retinol, resveratrol, witch hazel and ginger root, among several ingredients.
"We wanted something cool and hip that was packaged in a way boys would like and smelled the way boys would want to smell."
"It's a really beautiful ingredient that Sheilagh has been encouraging her patients with irritated skin to take baths in," says Blackman of sodium hypochlorite. "It's also one of the reasons it was hard for us to identify chemists and manufacturers because we knew we wanted to work with this ingredient, and we did a lot of testing on it, but most of the manufacturers we talked to weren't familiar with it. If we had benzoyl peroxide, we could have worked with anyone, but we were working with something new."
To hone Stryke Club's identity, the brand teamed up with the agency Ludlow Kingsley. Its design is intended to stand out on shelves and screens. Stryke Club's packaging incorporates black, white and forest green. "We wanted masculine colors that were unique," says Blackman. "We felt the packaging was really strong and made a statement, and that's what we are trying to do."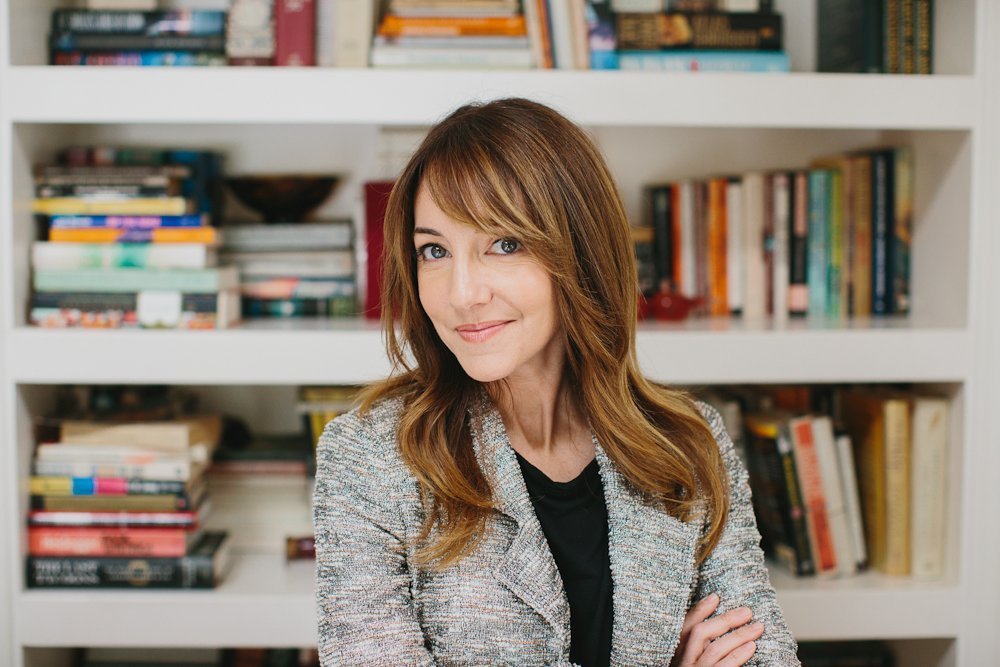 At the moment, the brand's distribution is limited to its site. However, it won't remain just there for an extended period. "We didn't want this to be a super high-end line only for certain people. It's really mean to be a mass line that all types of boys are able to access," says Blackman. "We definitely have a vision to expand beyond the website, and we have a number of things in the works. We have plans to be in stores and other websites."
Stryke Club has started advertising on social media and Google to build its audience. So far, straightforward ads showing boys using the products have proven to be the most effective. In its feed and on its website, Blackman points out the brand spotlights regular guys. She says, "It's not the perfect, surf-y boy models. It's real teenage boys in their element, gritty and perfectly imperfect." Stryke Club hopes to secure investment to ramp up marketing.
"We've been very intentional about creating products that are going to be intuitive for boys to incorporate in their rituals."
Blackman, Brooks, Maguiness and Rosenblum together invested roughly $250,000 to get Stryke Club off the ground. Asked about the brand's timeline for breaking into the black, Blackman responds, "We are definitely not trying to put in the money back in our bank account. We are very focused on investing everything into growing this and spreading the word over the next five years."
Discussing revenue goals for Stryke Club, Blackman says, "We are taking it month by month. January saw an over 600% increase from December. In February, on day 10, we were almost at what we did in the full month of January. We are selling out, and we are really rushing [to keep up with] fulfillment. That's an unexpected challenge. We are super excited by what we are seeing in the sales and momentum."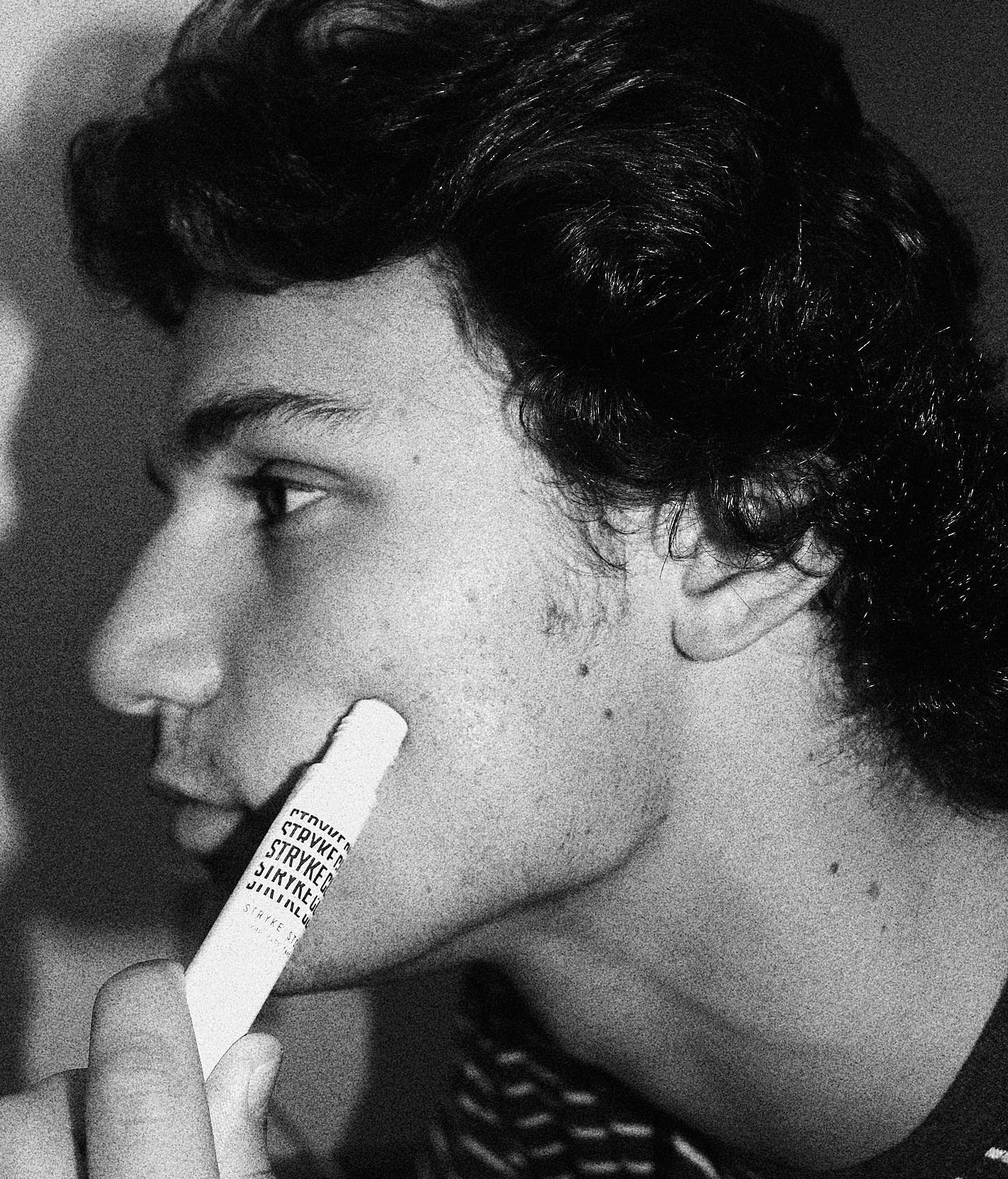 Stryke Club has a packed product pipeline to ensure its merchandise lineup stays fresh. The brand has 16 products under consideration and at least three are slated for release before the end of the year. While Stryke Clube began with acne products, it's objective is to assemble an assortment spanning personal care categories.
"There are so many things that are boys are using that need improvement, so I see tons and tons of opportunities," says Blackman. "We are taking on the whole idea that it's lame for boys to preserve and care about themselves. We are trying to strike out all of that and create a new wave of self-care and self-respect."