Four Retail Experts On The Extremely Uncertain Future Of Beauty Shopping
There's no roadmap for operating beauty stores during a pandemic.
As the strictest shelter-in-place restrictions begin to lift in many jurisdictions across the United States, retailers are sorting through how to allow and urge shopping while keeping their employees and patrons healthy. Are customers going to be in buying mood if they and sales associates are wearing masks? Are they going to covet cosmetics they can't test? Are they going to be comfortable with products being applied to them?
"We are struggling with the post-opening customer journey in stores," admits Follain founder Tara Foley. On Wednesday, the clean beauty pioneer joined Heyday co-founder Michael Pollak, BLK + GRN founder Kristian Henderson and former Lord & Taylor beauty buyer Melissa D'Aquila in a #BeautyUnites In Conversation webinar focused on retail. Collectively, the webinar participants depicted a future for selling and services that's going to haltingly evolve as stores and spas untangle their adjusted reality.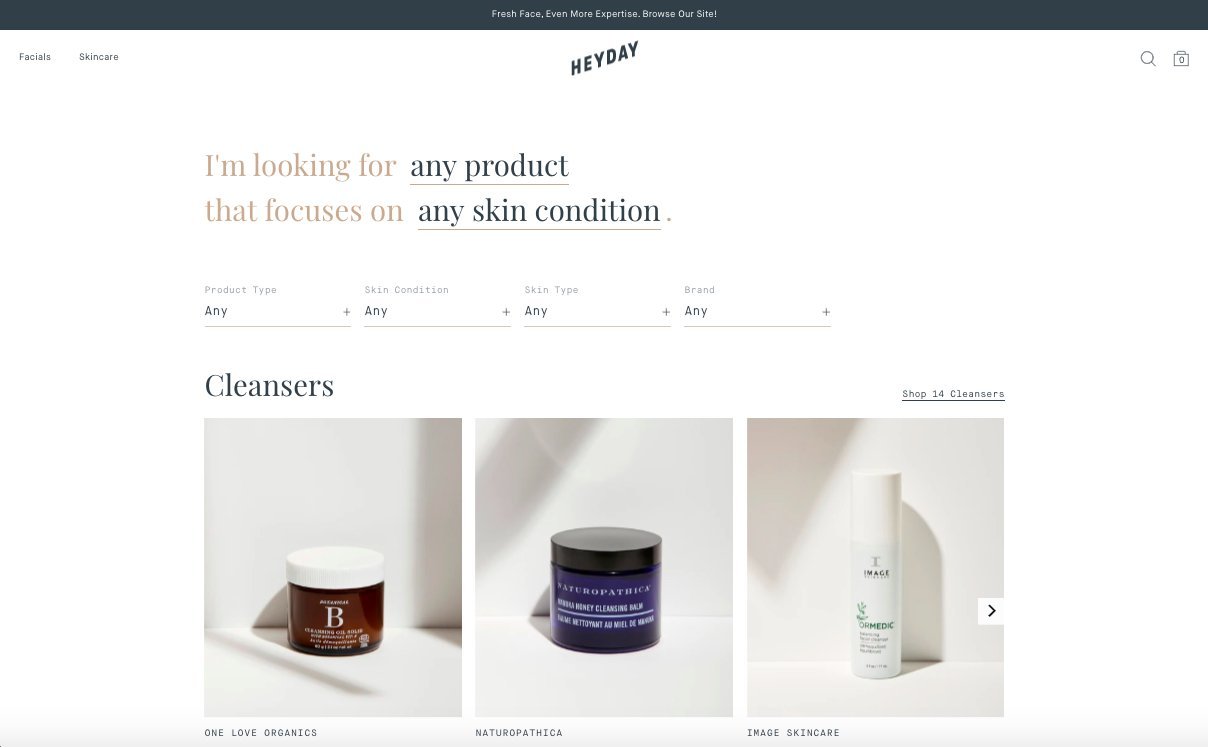 Curbside pickup is becoming a first step back into physical retailing, but Foley is wary of it. "It turns us into a distribution center," she says. Foley points out that, even after Follain's six locations are fully up and running, which she doesn't anticipate occurring until at least July, the new customer experience will be challenging. Sampling will be nearly impossible and masks will inhibit smelling fragrances. The environment isn't going to seem like "true beauty retail" for months to come, concludes Foley.
While its 11 locations are closed, Heyday, a destination for affordable personalized facials, has been deciphering what treatments could look like in the digital realm to diversify its offerings and "future-proof" against the persistence of the coronavirus and the possibility of other contagions. Its online sales have jumped over 400% amid the outbreak, an encouraging sign, but they can't replace Heyday's revenues from in-store services and retail, according to Pollak.
"We are struggling with the post-opening customer journey in stores."
Henderson's online natural marketplace catering to consumers of color is feeling the effects of COVID. She shares the trouble isn't getting people to visit the website. Instead, it's converting them into purchasers. Henderson is concerned the economic downturn is causing increased price sensitivity, and highlights that shifting conversations from cost to value will be key.
"I have to get people to understand that making healthier decisions, even on the outside, is better for you in total," she says. An important part of her strategy moving forward will be to make customers understand the link between beauty product ingredients and health. "Using clean beauty is good for you, and you want to invest in your health. You're worth it," says Henderson. She's working on a digital ingredient directory to educate consumers about what ingredients entail and their functions.
COVID-19 has forced an acceleration of beauty retailers' and brands' digital efforts. "This is the new normal. We are starting to think more in an e-commerce-first way than ever before," says Foley. For brands that can't interact with retail buyers at trade shows or their offices, Pollak emphasizes storytelling is critical to attract attention. He stresses, "Put your energy into telling your story as opposed to trying to figure out where to mail things."
Brands can make a big impact on buying teams by delivering pre-packaged digital content, including photography and videos assets—if they're just created on an iPhone, that can be fine—retailers can use to promote products. If stores continue to face severe limitations, they will limit the physical connections between beauty products and consumers inside stores that's been integral to beauty shopping. Brands and retailers have to stimulate that connection somehow.
"Put your energy into telling your story as opposed to trying to figure out where to mail things."
"We can't be tasked with building the brand from scratch because we don't have the benefit of being in store that way," says Foley. "Brands need to shoulder this burden to help win the battle."
Under the best retail circumstances, bringing on small brands can be tough. Under coronavirus circumstances, it's become tougher than ever. Brands' supply chain issues have prevented Follain from onboarding them. Henderson sketched out current scenarios involving indie beauty brands dealing with transportation delays, and ingredient and packaging shortages. As a result, out-of-stocks are crippling retail assortments.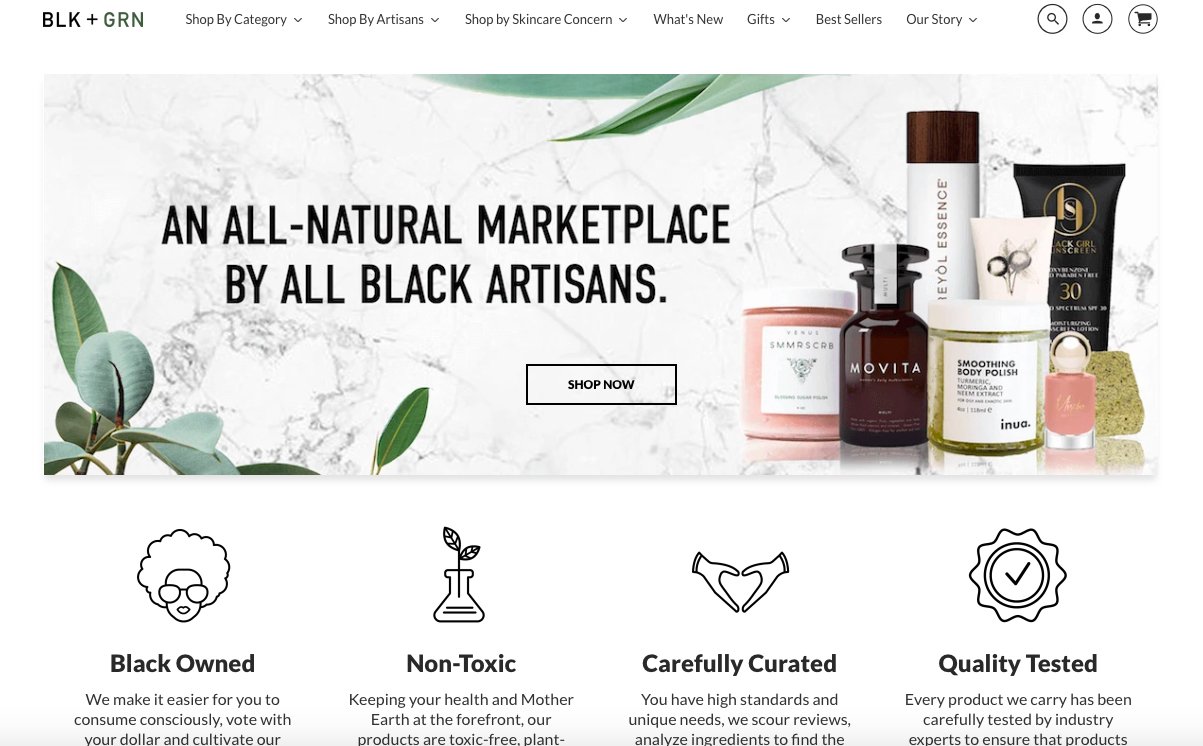 Despite the difficulties, D'Aquila notes the attributes that have made indie beauty brands stand out haven't disappeared. On the buying team at department store Lord & Taylor for 11 years, she picked up emerging brands such as Clove + Hallow, Cannabliss and Winky Lux for its selection. She says retail buyers don't simply make decisions based on product, price point or packaging. Rather, they consider the complete picture of a brand, and its differentiation in the market and on their store shelves. D'Aquila asks, "Does this brand really fill a need that someone else isn't doing? I can't have a Clinique number two in the store."
There remain opportunities for creative breakthroughs in the midst of calamity. In fact, those breakthroughs are almost a prerequisite to survival today. Foley says, "Indie brands will be on the forefront of that innovation, as they always are. I'm selfishly hoping for new modes of social selling, new ingredients and formats, and more."
To watch the full webinar. click here, and sign up for future #BeautyUnites webinars here.