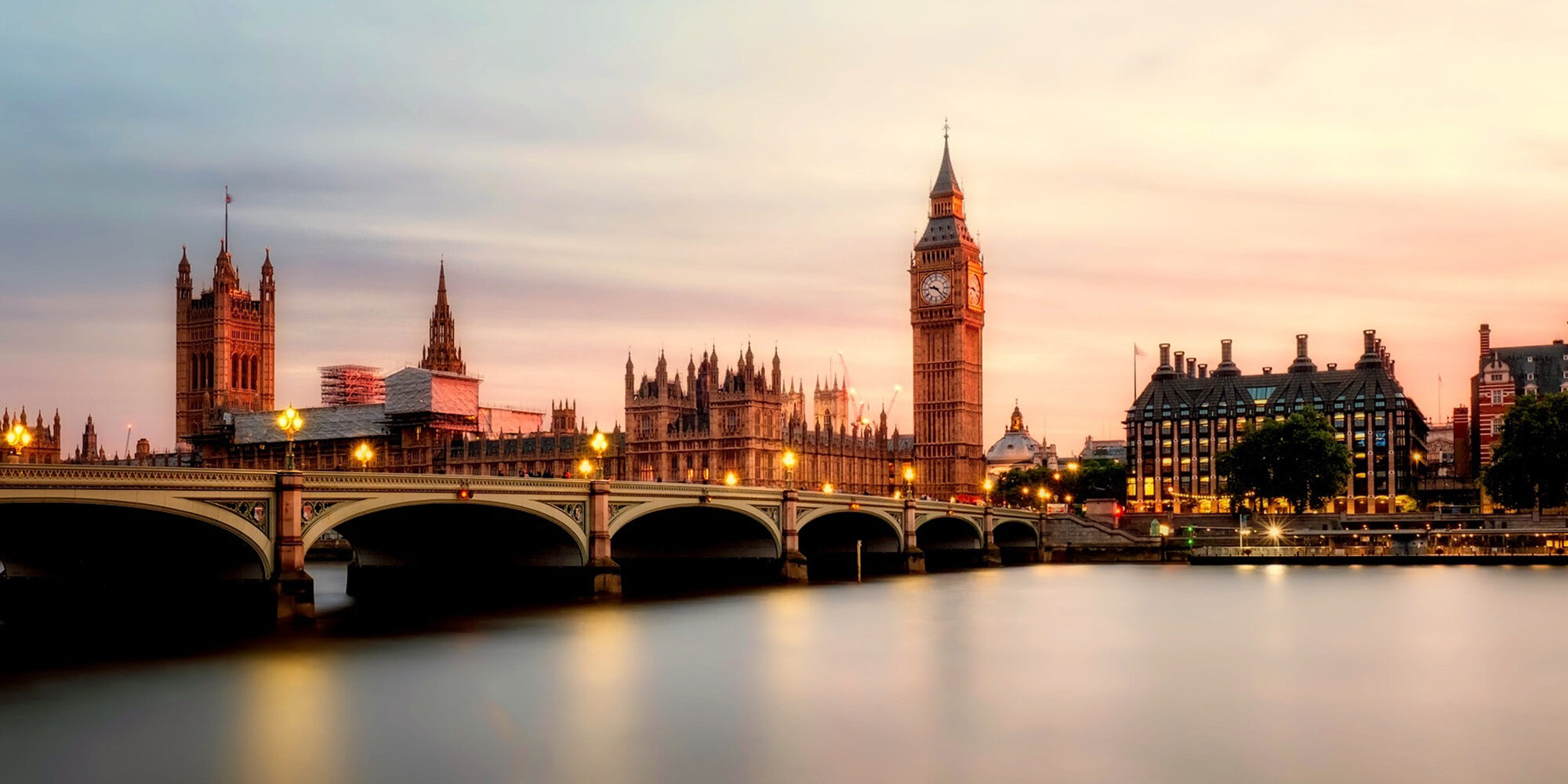 Four Things To Know About The Changing UK Beauty Market
Despite challenges brought on by the pandemic and Brexit that caused GDP in the United Kingdom to drop 10%, the country is still one of the largest beauty markets in the world, estimated by Mintel to be worth 26.9 billion pounds or roughly $37 billion at the current exchange rate. It's home to a number of international financial services leaders along with recognized fashion and retail brands, but, more crucially, it's home to London, a top global destination for travel and tourism.
"When you go to the UK market, you must have a London strategy," emphasizes Nader Naeymi-Rad, co-founder of Beauty Independent parent company Indie Beauty Media Group. "If you want your brand to get exposure to other countries, London plays an important role as a major business and tourism hub."
With more than 20% of adults in the U.K. fully vaccinated, signs are pointing to the economy improving, and the beauty industry perking up as a result. To get a read on what the beauty business is like in the nation, Beauty Independent hosted a webinar last week sponsored by CEW UK. During it, Elena DiGiovanni, a strategy and corporate development specialist at IBMG, Roshida Khanom, director of beauty and personal care at Mintel, and Sallie Berkerey, managing director at CEW UK, discussed the ways in which the British beauty market is changing, and the product categories to pay attention to in it.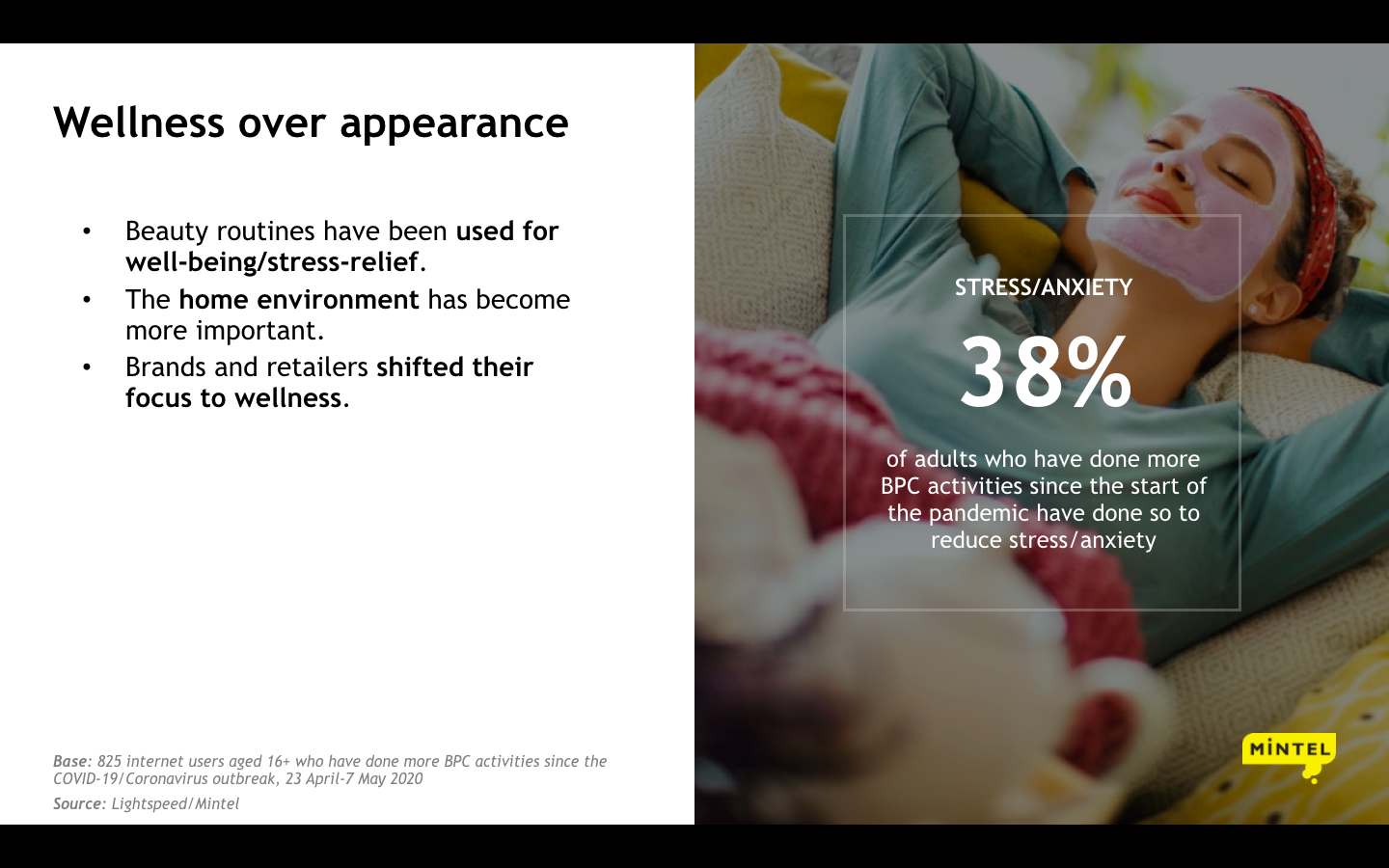 Self-Care Is Here To Stay
Similar to elsewhere in the world, self-care categories in the U.K. saw a significant jump in interest during the pandemic. "This whole idea of boosting emotional well-being is something that was a trend we were seeing before the pandemic anyway, but the last year has really accelerated it," says Khanom. Per Mintel's data, 38% of British consumers have done more beauty personal care activities since the start of lockdown to reduce stress and anxiety, and boost their mood. "People have returned to their beauty routines to make themselves feel better, which I think bodes really well for the beauty industry," she says.
Soap, bath and shower products saw a 33% increase in value last year, putting the market at $840 million in the U.K. "Our consumer data shows that people are not just washing more, but actually they're spending longer in the bath and shower as well," says Khanom. "And part of that is associated with hygiene because we're thinking more about our hygiene than we did before."
Due to the increased frequency of washing, consumers are increasingly careful about what they're putting on their bodies. "Our data shows that they're paying attention to and scrutinizing what ingredients are going into the products that they're using," says Khanon. Other product categories that have taken off are, unsurprisingly, hand sanitizers, both regular ones and ones with moisturizing and multifunctional iterations. Khanom mentions that hand sanitizers have become a handbag staple along with vitamins and supplements.
Even as pandemic-sparked stress and anxiety starts to lift, Khanom thinks beauty as personal care is here to stay. "As I mentioned, it's something that we were seeing before the pandemic anyways, CBD, for example, was massively trending over the last few years, and it's in every category now because people were already thinking about slowing down and relaxing," she says. "I think it's just been accelerated by the pandemic and is going to be a long-term trend."
Pro Tip: Given amplified consumer interest in skin health, Khanom is bullish on brands zeroing in on the skin microbiome, and starting to incorporate ingredients like prebiotics and probiotics in more unexpected products. "It's something that we've seen a lot more of in skincare in previous years, but not so much in soap, bath or shower," she says. "I think we'll see a bit more of this in the category now."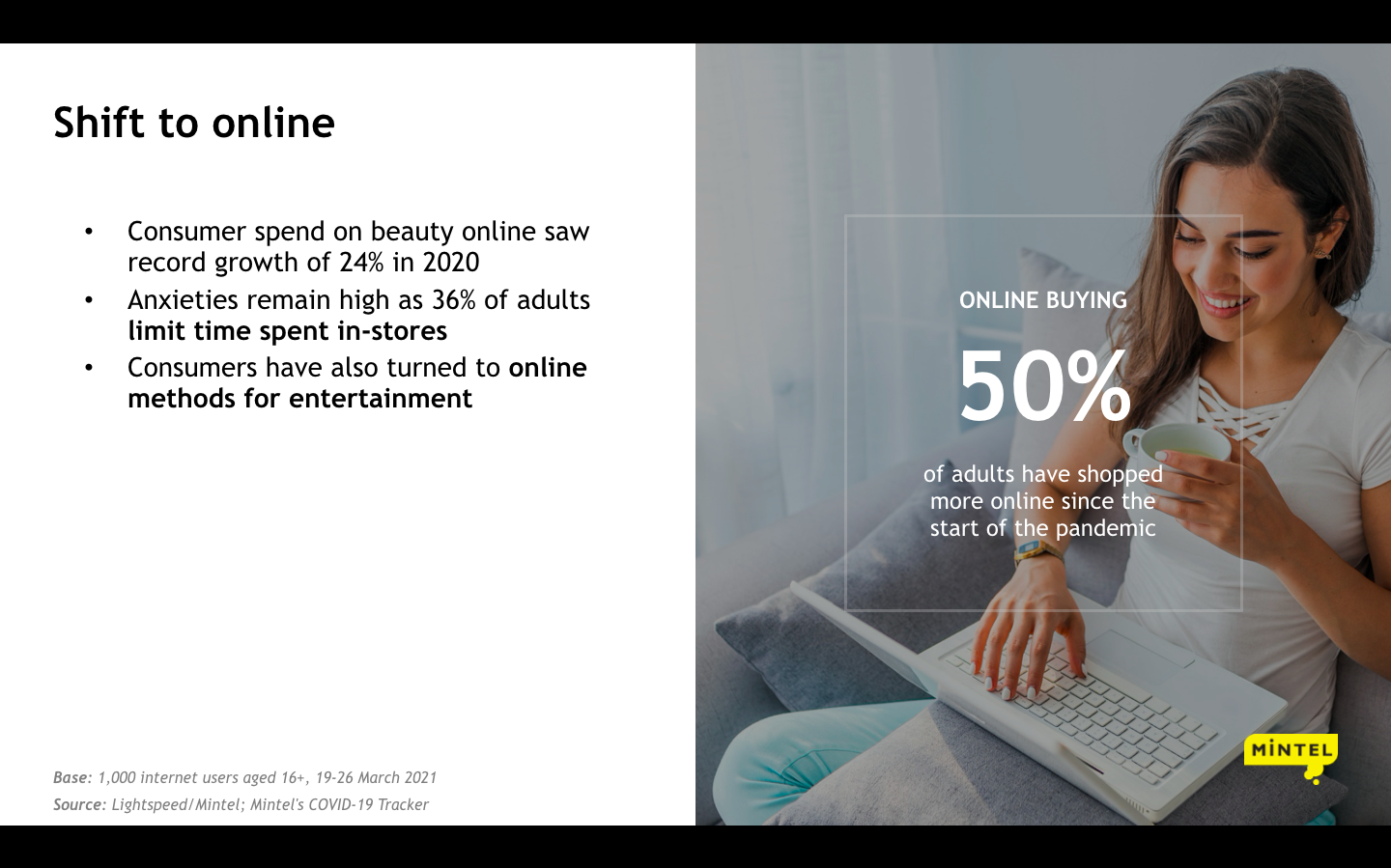 Online Shopping Will Continue To BE STRONG
Berkerey comments that the U.K. is somewhat of a powerhouse in the digital retail space. Key British e-tail players include Cult Beauty, Lookfantastic, Gorgeous Shop, Beauty Bay, and Beauty Expert. Lookfantastic is owned by The Hut Group, which reported a 41.5% surge in sales last year. Naeymi-Rad reasons that, since the U.K. doesn't have stores like Sephora or Ulta Beauty, brands have turned online. He says, "It's possible that part of the U.K. market absorbed digital or went digital quicker than we did in America."
And perhaps that's a good thing since, says Khanom, as consumers have been heading online to shop due to the pandemic. She highlights Mintel data finding 50% of adults reported shopping more online since the start of the health crisis. Khanom says, "Consumer spend on beauty online has gone up by 24% in the last year, which is record growth for online sales."
Further data shows 36% of people plan on limiting the amount of time spent in store, which means online will continue to be a vital space not just for shopping, but for entertainment, too. "Things like TikTok have really taken off over the last year, and brands have used the online sector to sell products to people, but also entertain and keep in touch and educate consumers as well," says Khanom. "So, the online channel is going to be really interesting to see what happens over the next few years."
Pro Tip: Outside of TikTok, Khanom suggests retailers and brands tap into livestreaming as a way to refine their online strategy and engage the online community. "It's really popular in China, not so much in the U.K., but that could be a way for brands to tap into sales online particularly as we've seen online purchase increase," she says.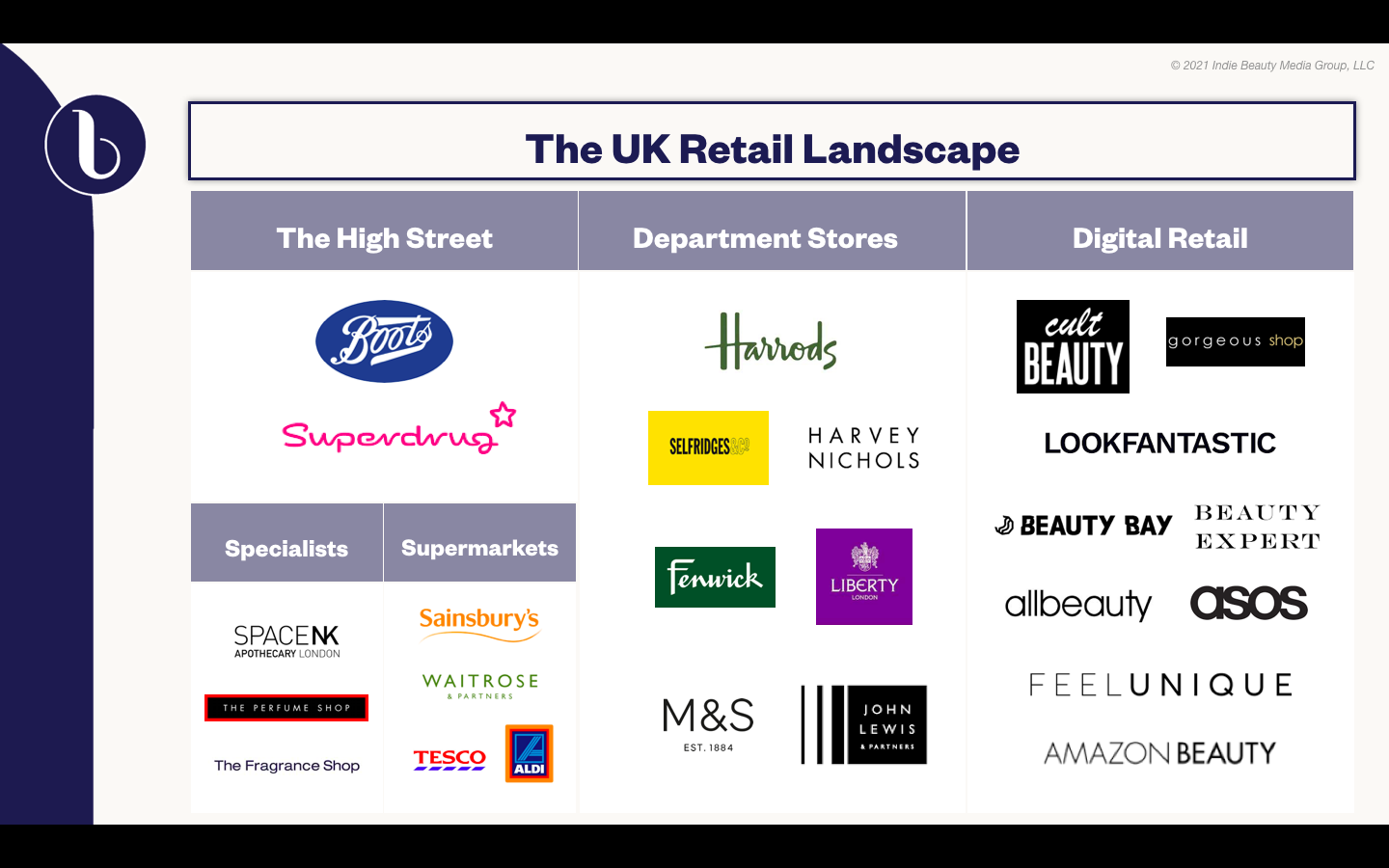 In-Store Shopping Shouldn't Be Discounted
Due to the pandemic, stores in the U.K. largely haven't been operating at full capacity since the outset of the pandemic, particularly in London, which has been in and out of strict lockdowns. But Berkerey witnessed herself that that's starting to change. "I was on Oxford Street. There were queues outside of stores," she says. "The Evening Standard actually just reported some figures to say, on Monday of this week, there was a spending spree of a hundred million pounds in London in shops, restaurants, pubs, and on beauty treatments, which is quite a hair-raising figure."
Berkerey notes that department stores like Harrods and Selfridges have invested heavily in their beauty offerings over the past few years. At Harrods beauty hall, she says, "They have magic mirrors, which allow you to try products on without physically testing them. They have a huge auditorium where they can present masterclasses, and they have loads of treatment rooms." Harrods also has a concierge service to help customers look for products and decide where to spend their money. "It's all about an amazing immersive experience for clients with the highest level of service," says Berkerey.
One retail sector Berkerey says shouldn't be overlooked are supermarkets like Sainsbury's, Waitrose and Tesco. She says, "We've depended on supermarkets this year, and many of them are very much turning their heads toward the beauty and personal care space, with most having dedicated teams now who are working hard to service the very different needs of the consumer in this section of their stores."
Pro tip: For smaller brands that might not be quite ready to partner with a Harrods or Harvey Nichols, Berkerey suggests looking into alternatives like the regional standalone H Beauty stores that Harrods launched during the lockdown. "They're designed to be a more playful, more experimental discovery store for beauty," she says. "It's a great sort of playing space for indie brands."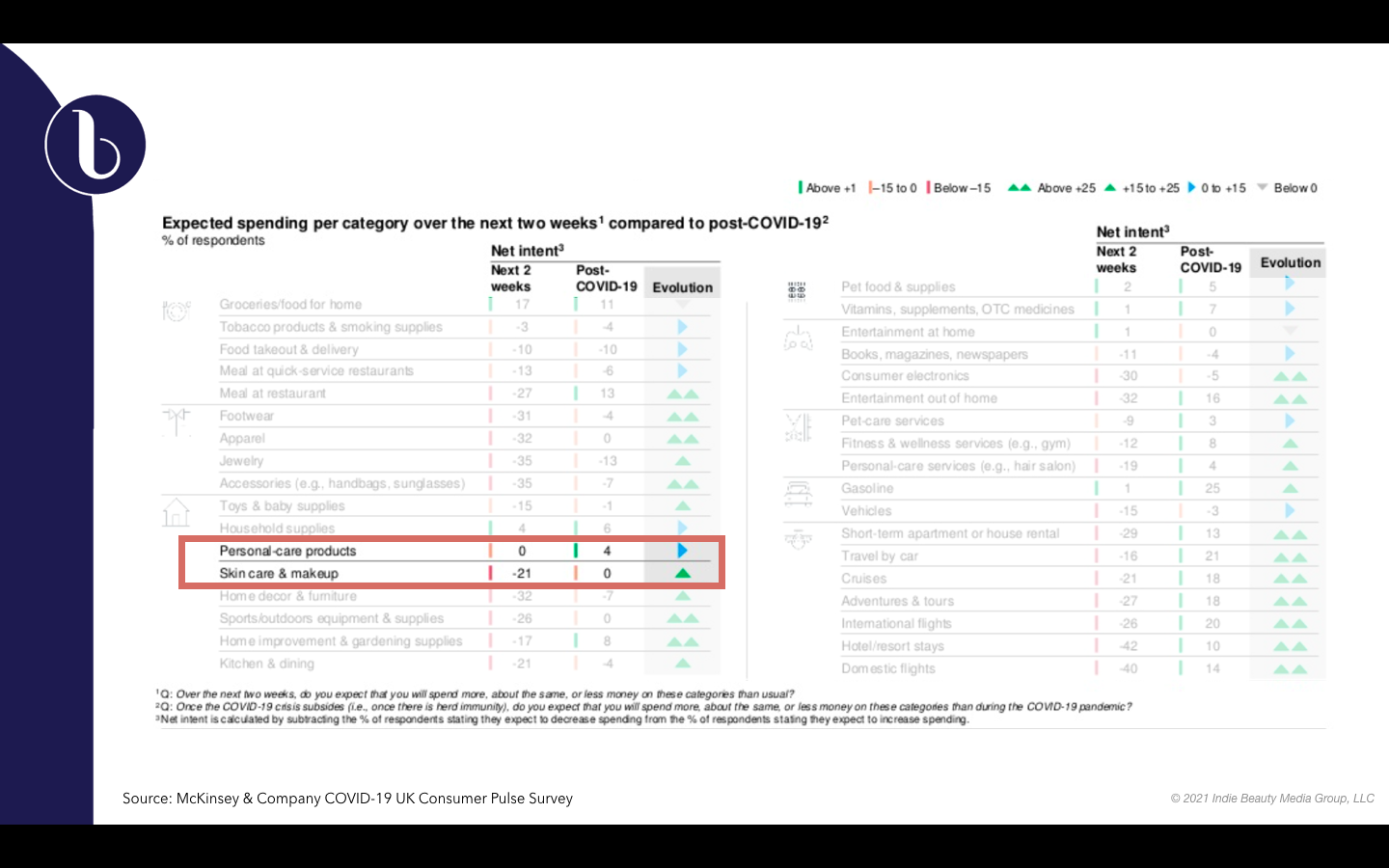 Consumers Are Cautiously Spending Money Again
Data collected by DiGiovanni from McKinsey & Co. provides evidence that people expect to get back to beauty shopping. "People are definitely eager to start spending again in skincare and makeup," she says. "We've heard a lot about makeup struggling during the pandemic, but the intent to purchase is still there, and I think it's a positive sign from consumer sentiment that those trends will reverse looking at the beauty and personal care markets."
Mintel's findings reinforce the optimistic outlook. "We have the data that shows that consumers are starting to feel a bit more confident about their financial situations," says Khanom. "The salon district has just reopened, and I'm hearing of salons being completely booked out because people just want to go back out."
There's even a group of consumers with more money to spend. "If you think about the fact that we're all working from home, so they're not having these travel costs," says Khanom. "The money that would have been spent on that big annual holiday has been saved away, and they're not making big-ticket item purchases at the moment either just because they're not quite sure about what the future holds for them." Instead, she says consumers who have been stuck at home are spending money on "smaller luxuries" such as skincare devices.
People are still selective about where they spend their money, though. Khanom says masstige beauty brands like Glossier, Deciem, and Fenty Beauty have gained popularity in the U.K. since the last recession "because they give consumers a level of exclusivity, but also value for money." She predicts the inclination toward masstige will persist. "As we see the full effects of the pandemic on people's economic situations over the next 18 months to two years, I think people are going to be trading down," says Khanom. "So, those consumers that are spending less, a lot of them will just switch out of premium brands for more masstige brands."
Pro Tip: Don't go overboard with indulgent marketing. "I think one of the impacts we'll have is that consumers will be thinking about luxury in a different way," says Khanom. "So, whereas before it was about sloppy indulgence and treating yourself, I think going forward it'll be more about self-care, and I think premium brands have really got to be mindful about how they position themselves. I think there'll be a bit of a backlash to ostentatious shows of luxury."