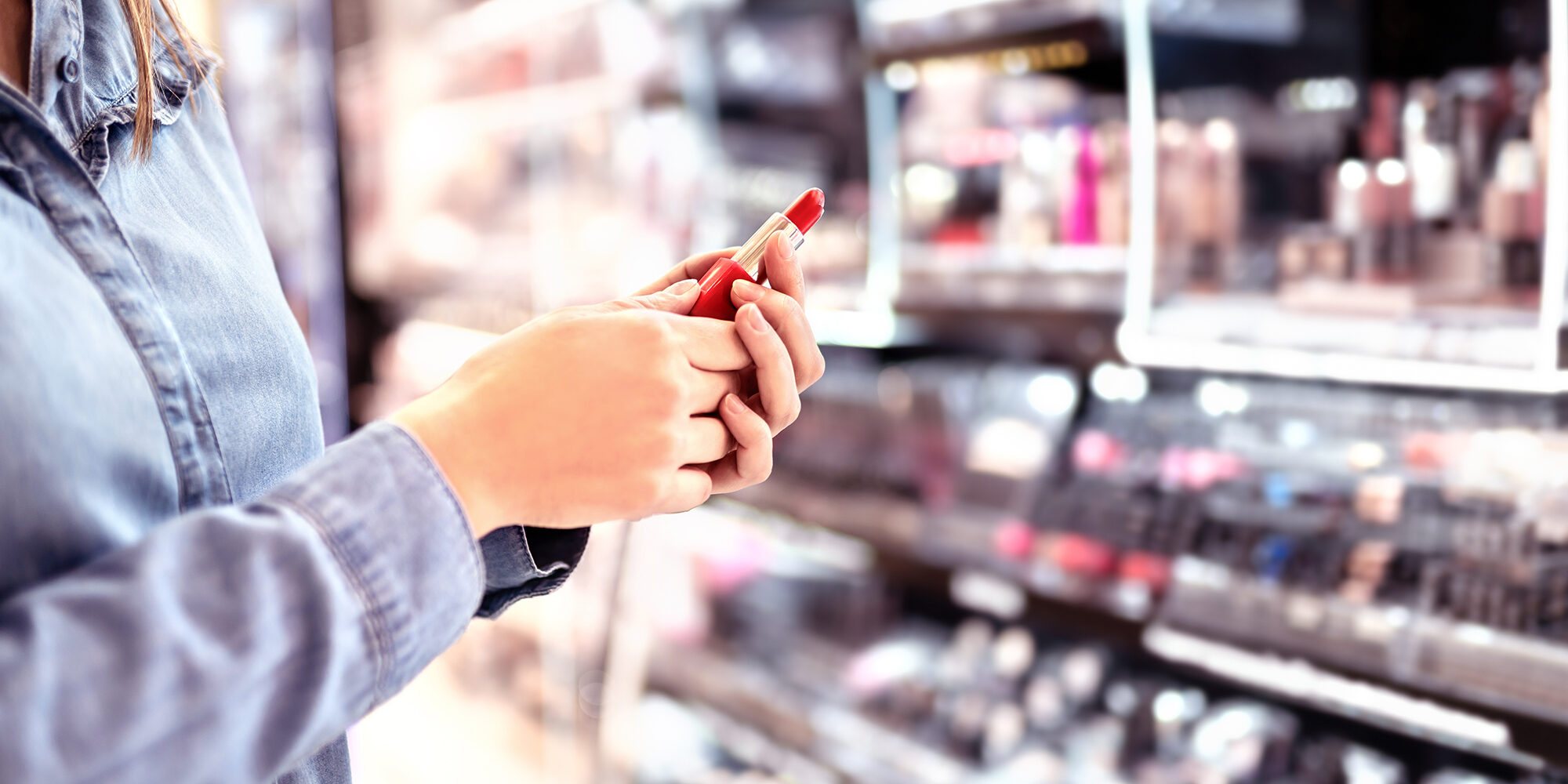 Four Tips For Breaking Into Mass-Market Retail In The UK
When Fenty Beauty launched in the United Kingdom, it first entered Harvey Nichols in 2017, the same year it debuted in the United States exclusively at Sephora, before rolling out to Boots two years later. The choice of Boots demonstrates the centrality of the food, drug and mass channel on the British beauty scene.
Owned by Walgreens Boots Alliance, Boots is akin to Walgreens or CVS in the U.S. It's been around over 100 years and has about 2,300 stores across the U.K. Walgreens Boots Alliance has a beauty brand arm that it recently formed into the entity No7 Beauty Co. with the brands No7, Liz Earle, Botanics, Soap & Glory, Sleek MakeUP and YourGoodSkin. Boots' mission is "to be the first choice for health and beauty and care for people, customers and communities everywhere," says Boots senior buying manager Marsha Greensmith.
During the second episode of Beauty Independent's spotlight webinar series on the U.K. sponsored by CEW UK, Greensmith joined Rebecca Wicks, beauty buying manager for Sainsbury's, to discuss what brands should consider before launching into mass retail in the U.K. Started in 1869, Sainsbury's is the second-largest grocery store in the country. Today, it has 1,000-plus stores. Its focus is on food, but it's been upgrading its beauty section.
"What we've done in over 200 of our stores is we've created a little bit of an island, and we've elevated the skincare and cosmetic products in that area," says Wicks. "We've really made it bright, made it airy and added signage that talks about brands. And what we're saying to those customers is, 'When you're sleep shopping down the aisle and just want to get out of a supermarket as quickly as possible, actually take a moment and see what we've got because, actually, a moment of me-time in the middle of the supermarket actually feels quite nice."
Ahead, Greensmith and Wicks go into detail about the beauty categories that have been performing lately, delve into the dynamics of winning retailer-brand unions, and provide four tips for breaking into Boots and Sainsbury's.
1. Have A Presence Already
While new and edgy brands are great, Wicks makes it clear that she generally pursues brands that already have traction. Boots and Sainsbury's don't typically have salespeople in their stores walking around to give backstories on brands like Sephora might, so a brand with tailwinds driving them forward prior to breaking into the chains is important. Wicks says, "We do have brands that haven't been in grocery stores before, but, if I'm being transparent, we don't work with many brands that aren't anywhere, partly just because of our relative scale and because we're brick-and-mortar and digital, but we fulfill out digital via brick-and-mortar."
In advance of a Sainsbury's launch, a brand doesn't have to be in the U.K. Wicks says, "What we have done is list brands that are successful in different countries or are successful on the high street or on pure players." Since Sainsbury's is rooted in grocery—"Our bread and butter is bread and butter," quips Wicks—the shelf space for beauty products isn't necessarily as expansive as she might like. The limited space makes a spot in the beauty assortment difficult to attain. "We need to deliver a certain return on that space and, therefore, every square centimeter or space on dot-com is huge," says Wicks. "Our shelves are finite, so we can't just list everything."
Pro Tip: Speaking about the beauty categories that have been popular, Wicks shares skincare products like face masks have been big and the concept of "conscious beauty" is trending. Simple, to-the-point products are strong sellers, she says. Wicks brings up the brand Q+A Skin as an example. "On the product, it says, 'What's your skin concern? What are you trying to fix? What benefit are you looking for? Is this product for you?' And something like that just really resonates with our customers because it's really easy for them to say, 'Yes, I do want brighter skin, oh this product does that, and the ingredient's ginger, happy days,'" she says. "Being really clear and transparent and being able to clearly articulate what this product does and why they should pick it up is important."
2. Come With A Strategy And Projection In Mind
Before embarking on retail expansion, brands should evaluate their strategy going in, set their sales expectations and nail down what inventory needs to be delivered. "You need to really make sure that you've got a clear vision of where you want this brand to go and how are we going to grow it and work with the teams to make sure that you tick all those boxes," says Greensmith. "You need to make sure that you're working with other functions like supply chain [and]…making sure that we've got good availability."
However, brands don't have to have absolutely everything figured out ahead of time. Wicks and Greensmith stress that the relationship between brands and retailers is a partnership, and they want to see brands thrive. "If we do see something that actually isn't performing, then we have the conversation and look at what we need to do," says Wicks. "Do we need to tweak? do we need to innovate?" Greensmith chimes in, "We work with you to go on the journey as opposed to just popping it in and saying that it didn't work, actually goodbye. It's a real collaboration with the supplier…I think people might be a bit scared of thinking, 'Oh, you know, it's Boots, it's this big retailer,' but, ultimately, it's just people." She emphasizes, "Every brand that we launched, we've launched it for a reason, and we want it to win."
Communication between a brand and retailer, and making sure expectations are aligned is crucial. "We should have a united or a mutual view on where we think the scale could be and regular touch points to check that we're going in the right direction," says Wicks. "I might pick 2 million pounds as a projection in the beginning and think that's great, but the supplier might think that we're going to be 10 or vice versa. And, ultimately, there's always going to be a challenge if that disconnect is bad. I think it's very much about agreeing on scale of ambition and understanding what you're going to do to get there."
Pro Tip: Don't just work up to a launch. Consistently check in, strategize and propel the brand. "Launch and love are words that we use a lot," says Greensmith. "It's great when a product is on dot-com, you've got a great media plan behind it, but, then, you've got to continue to make sure that the brand gets established. Continue to add on to grow…It's a long-term strategy." She commends Pixi as a brand that doesn't let up up. Greensmith enthuses, "It's doing phenomenally well, and that's because they've continually kept pushing the brand and doing things to drive excitement."
3. Consider Offering Exclusivity
Greensmith and Wicks say it's a real draw when brands choose to have exclusive relationships with the retailers they work for. Exclusive brands usually receive additional support and opportunities. "We do elevate [exclusive merchandise] in stores," says Greensmith. "We elevate it from a dot-com point of view, so there are lots of opportunities when it's an exclusive product. It gives us a point of difference from a Boots' point of view, and we will elevate that product to make sure that it gets the best performance possible."
Wicks looks for exclusivity in the grocery store segment. "If we were to ask for total exclusivity, we probably wouldn't get very far because we're just not big enough to be able to deliver the aspirations of the brand," she says. "So, I'm not adverse to brands being in Boots or being on dot-com with someone else because brands need to deliver their own KPIs." She elaborates, "If they can work with us in an exclusive environment, then that's enough of a point of difference to get us on the starting blocks." Similar to Boots, in return for exclusivity, Wicks says exclusive brands at Sainsbury's receive "preferential treatment just to make sure that we maximize those relationships."
Pro Tip: Hone in on pricing. Wicks says Sainsbury's' current sweet spot is brands that play in the 10 to 20 pound price range. That's about $14 to $28 at the current exchange rate. Greensmith says Boots doesn't have a price ceiling, but that brands should price based on the competition. "You need to make sure the price points that you're proposing are relevant and relevant to the segment that you're competing in," she says. "It's pointless coming in higher because, if you're trying to target that same customer, you're not going to get them."
4. Give It Time…But Not Too Much Time
It's very rare that a brand is an overnight success. "I don't expect you guys to get the full bells-and-whistles sales talk on week one," says Wicks. Greensmith says it can take a brand a couple of years to find its footing in a particular channel. What's important for a brand and a retailer is to return to the plan often and give the brand a good amount of time before making the decision to exit stores, but not forever. "It can't be that much of a slow burn because we do have to deliver a commercial return of the business," says Wicks. "So, things do need to sell." Sometimes partnerships don't gel, and that's OK. "Not every brand we list stays," says Wicks. "I need a lot more shelf space for that."
Pro Tip: Take advantage of incubator programs. While Boots is working on reinstating its programs, Sainsbury's currently has a program called Future Brands aimed at indie food and beauty brands launching at its stores. "What we do is we work with this team to help tell our customers about these brands and help elevate them," says Wicks. "There is some preferential support in terms of things that people just might not have experienced before like how to actually deliver to Sainsbury's. Can you deliver in a van? Does it have to be on a truck, payment terms, etc.? Just some of the day-to-day. So, we give them things to optimize the relationship and are helpful for those brands that might not have worked with a grocer before."