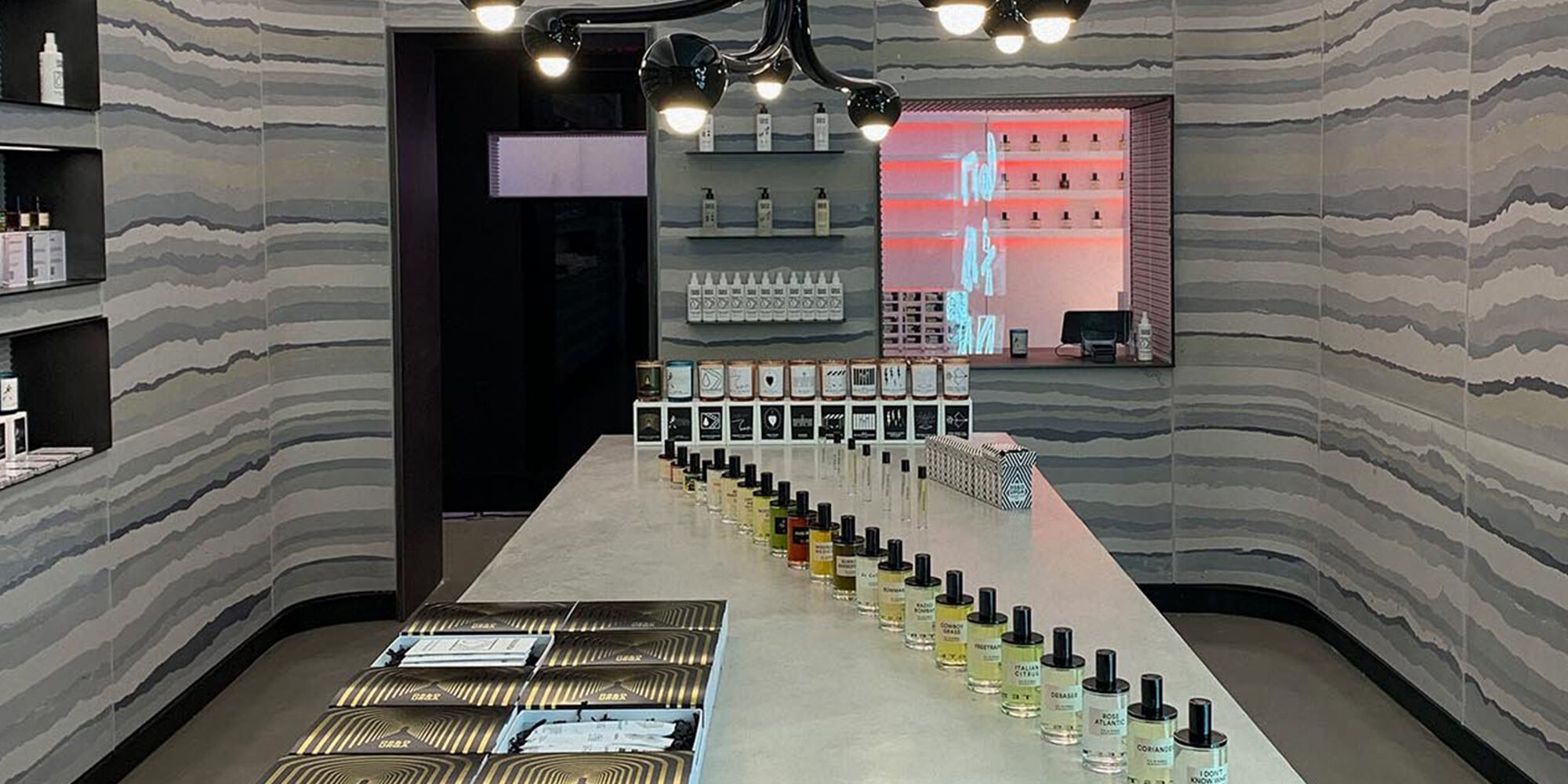 What's Behind The Fragrance Category's Surprising Recent Growth—And The Brands Poised To Keep It Going
Fragrance has been the beauty industry's dark horse during the second half of 2020.
In the second quarter, the category in the United States prestige beauty segment was down 37% thanks to stay-at-home orders and retail shutdowns, but it defied expectations by posting third-quarter growth of 1%, according to The NPD Group. The performance has been especially notable given the swing to e-commerce, typically a tricky channel for scents as they can't be smelled through screens.
Fragrance's upward trend started in September thanks to department stores prepping early for Christmas displays, and it's not expected to slow down the remainder of this holiday shopping season. Home scents blossomed in particular in the third quarter, when their sales soared 21%, per NPD, and have been formidable sales producers for most of the year as quarantines escalated the desire for consumers to enhance their home environments.
"Anyone who knows the fragrance industry knows that the one to two days leading up to Christmas see a huge spike every year," said Larissa Jensen, VP and industry advisor at NPD. She added, "Fragrance might just be one of the top last-minute gifts of all time from a product perspective."
Last Wednesday, three fragrance entrepreneurs—Kavi Moltz, co-founder of D.S. & Durga, Bee Shapiro, founder of Ellis Brooklyn, and Douglas Little, founder of Heretic—participated in Beauty Independent's In Conversation webinar to discuss how they've adapted to selling scents online and what makes fragrance brands have staying power.
Kavi Moltz, co-founder of D.S. & Durga
Inspiration: Guided by an old Victorian manual, Moltz, an architect by trade, started distilling rose petals, citrus rinds and other ingredients with her musician partner David Seth Moltz to make beauty and shaving tonics for friends as holiday gifts in 2007. Bolstered by positive reactions to the gifts, they professionalized their brand in 2009. Moltz took charge of branding and design, and David handled scent development. D.S. & Durga assembles playlists and visuals for each of its scents to enable consumers better understand them. "Scent is intangible, especially when buying online, so we are trying to create an aromatic landscape around it to help shoppers find that connection point," said Moltz. D.S. & Durga has two brick-and-mortar locations in New York, and is sold at more than100 boutiques and department stores globally. 
Distribution: Originally, selling D.S. & Durga's artisanal products in traditional department stores didn't appeal to the brand's co-founders, so they focused on building out its distribution at boutiques they felt understood the fragrance craft. As D.S.& Durga grew, they recognized the benefit of entering department stores. "You have a dedicated space, a dedicated person making it look the way that you want it to look," said Moltz. She added,"Selling perfume itself is a very specific kind of routine to talk to a customer about, and department stores are well-versed in this language."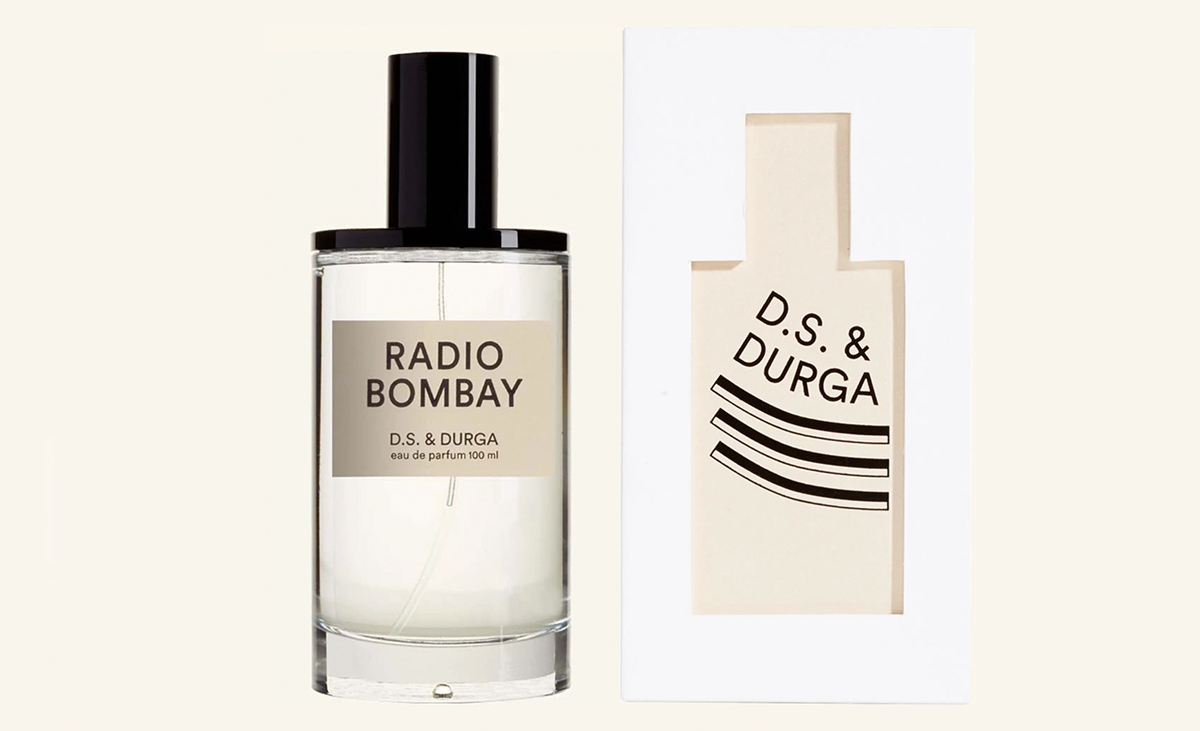 Merchandise: Strong branding and customer connections are central to D.S. & Durga's success. The brand's largest expense came about five years ago when it switched away from stock bottles. It spend tens of thousands of dollars on custom molds for its caps, and transitioned to rigid carton packaging that protects the brand's delicate glass bottles and has an impactful shelf presence to draw the eyes of potential customers. "It was a crazy investment to take on especially when we were bootstrapped," said Moltz. "But it was like ripping off a Band-Aid. It had to be done and, now, it looks and feels the way we need it to."
The brand stuck to fragrances for the first few years before rolling out candles and body care.  Recently, D.S. & Durga has introduced auto fragrances (think upscale air fresheners) and created a "fume truck" that drives around Manhattan selling products at a safe distance. It's expanding into fragrance enhancers meant to be layered with other scents. 
Bee Shapiro, founder of Ellis Brooklyn
Inspiration: Shapiro launched Ellis Brooklyn in 2015 after The New York Times beauty columnist was looking for clean, yet sophisticated fragrances while she was pregnant. As a writer, Shapiro wasn't privy to the messy parts of constructing a brand, from negotiations with retailers to the back and forth with perfumers. Today, her brand founder experience colors her columns. "Now, being in it, when I look at that product, I do consider all those different aspects more thoroughly like, how are they communicating? How are they packaging? How is this going to come to life?" said Shapiro. Ellis Brooklyn's phthalate- and paraben-free fragrances are produced small batches. They are sold at Sephora, Ulta Beauty, Credo and Revolve.
Distribution: Initially, Shapiro approached department stores to stock the brand, and it premiered at Barneys New York. However, she realized the purposefully small stature of Ellis Brooklyn's sustainable, eco-friendly packaging wasn't great for shelf appeal in a large retail environment. She thought about bulking up the packaging to attract attention at department stores, but ultimately decided against the additional waste. 
During the pandemic, Ellis Brooklyn has amplified its focus on the online branches of its retail partners. The brand has been providing its retailers with content and high-quality imagery for their sites. Shapiro said, "Sephora's dot-com business is huge. We have been able to do really well there because of this shift in communication." Sampling is crucial for Ellis Brooklyn. Shapiro mentioned brands should get out of the gate earlier than they might presume with their sampling efforts. Specifically, she recommends considering sampling in 9-month cycles. She explained it takes time to hand out samples and for customers to try them prior to purchasing.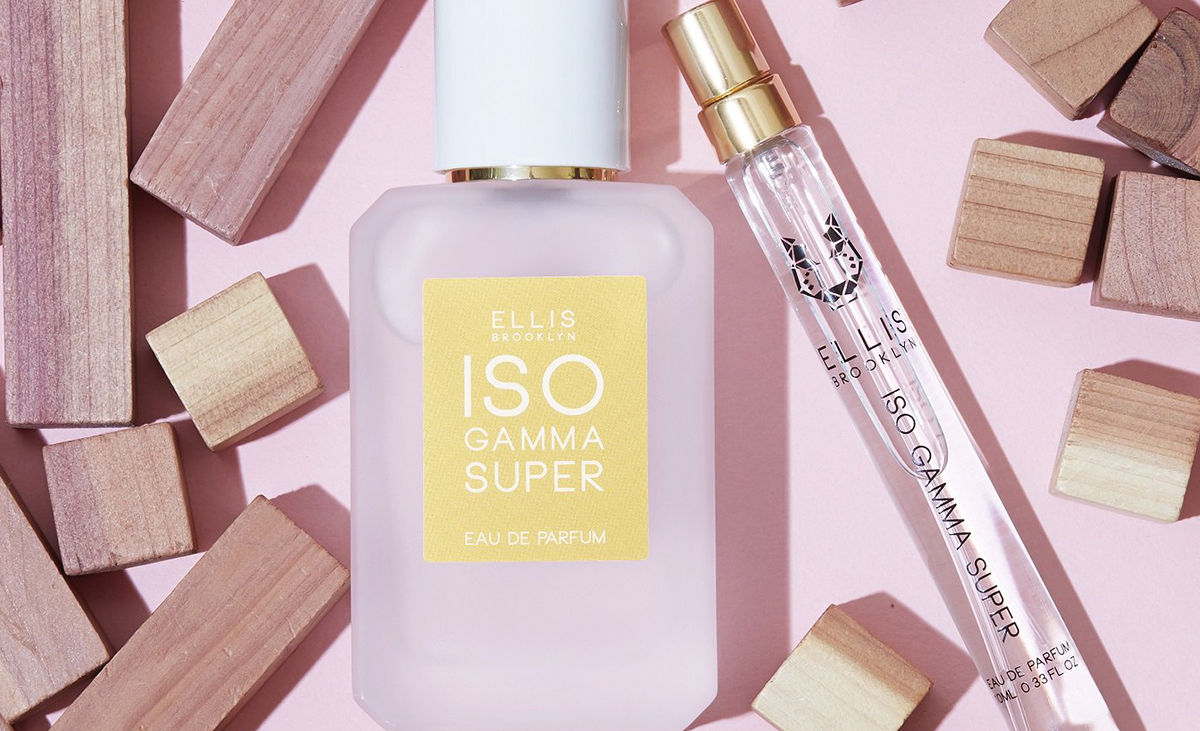 Merchandise: Shapiro originally set out to incorporate more natural ingredients than Ellis Brooklyn incorporates does currently. In working with fragrance house Robertet, she discovered how to efficiently use safe synthetics and concentrated on sustainability. "Naturals are beautiful and, in some ways, not easily replicated," said Shapiro. "If something's a super rare ingredient, I care about how we're sourcing it and, if there's a safe synthetic replacement for it, then I would choose to use it." Ellis Brooklyn recently released Iso Gamma Super, a scent devised via green chemistry that's allergen-free. Allergic reactions to scents are concerns of many of Ellis Brooklyn's core customers. 
Shapiro said skincare and cosmetics brands can amass towering valuations quickly, but have high burnout rates, whereas fragrance brands are slower builds, making them historically more successful at expanding into other categories because their branding is well-established. She highlighted Byredo as an example. The 14-year-old fragrance brand jumped into cosmetics this year to much fanfare. Ellis Brooklyn has waded into body care, but Shapiro doesn't foresee it making big moves into further categories soon. She advised, "Double down on what your customers know you for and love about you." 
Figuring out the ideal growth rate for Ellis Brooklyn has been a challenge for Shapiro. She admitted to really wanting to "go for it" when starting the brand, but has learned the importance of pacing growth to avoid cash flow issues. Shapiro said, "When you are a young business, you don't have access to great loans or capital, even if you can show growth." 
Douglas Little, founder of Heretic
Inspiration: Little developed an affinity for fragrance from an early age by assisting his mother with tending to her garden. In 2003, he founded D.L. & Co. He left the brand in 2009 and pursued a variety of projects, including a collaboration with Gwyneth Paltrow on Goop's fragrances. He's played roles in some of Goop's buzziest candles such as This Smells Like My Vagina. In 2015, Little founded Heretic, which is his playground for pushing the boundaries of natural ingredients in scents.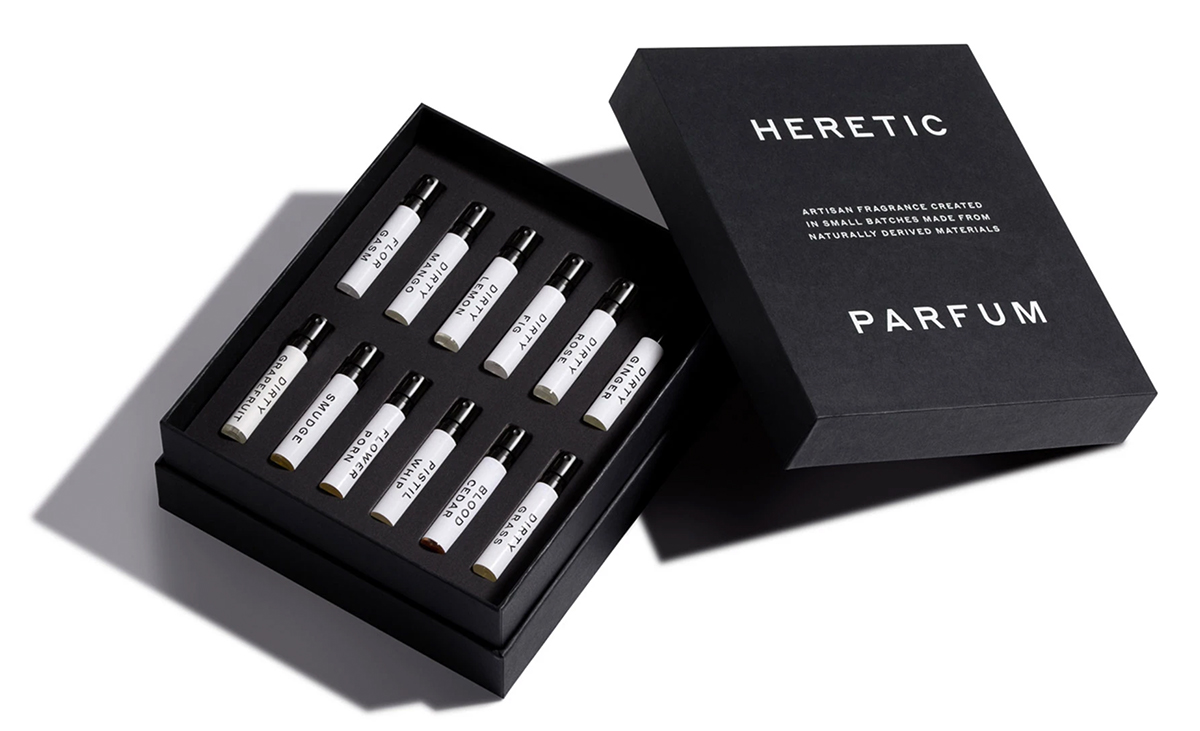 Distribution: Heretic is available at Bergdorf Goodman, Credo, Sephora, Forty Five Ten and Maxfield. Little emphasized sampling is a significant expense nascent brands should prepare for, especially when entering a sizable retailer. Earmarking cash several months out to spend on merchant replenishment is also key, according to Little. He encouraged brands to stay on a narrow path in terms of expansion even though it can be difficult to pass up exciting opportunities. 
Little said it's tricky to forecast for 2021. "I've been speaking to other brands, and everyone is predicting something different," he shared. He suggested brands have a 60/40 resources split between what they dedicate to wholesale partners and their sites. Heretic was self-funded for two years in advance of securing seed funding. Discussing taking on investors, Little said, "It's a visceral relationship, and you have to be comfortable with it."
Merchandise: Gone are the days that people have a single signature fragrance. "The majority of people are looking for a wardrobe of fragrances to enhance their mood,' said Little. Consumers swap out scents based on how they feel. To complement this trend, Heretic offers discovery sets that allow people to experiment with a range of its scents in a relatively low-risk way. Little said, "Why I found myself venturing into fragrance is because it is such an incredible medium to be able to tell these really interesting stories and the discovery sets allow a really approachable way to do that." Heretic has carefully extended into candles and home scents. It will test body care in 2021.