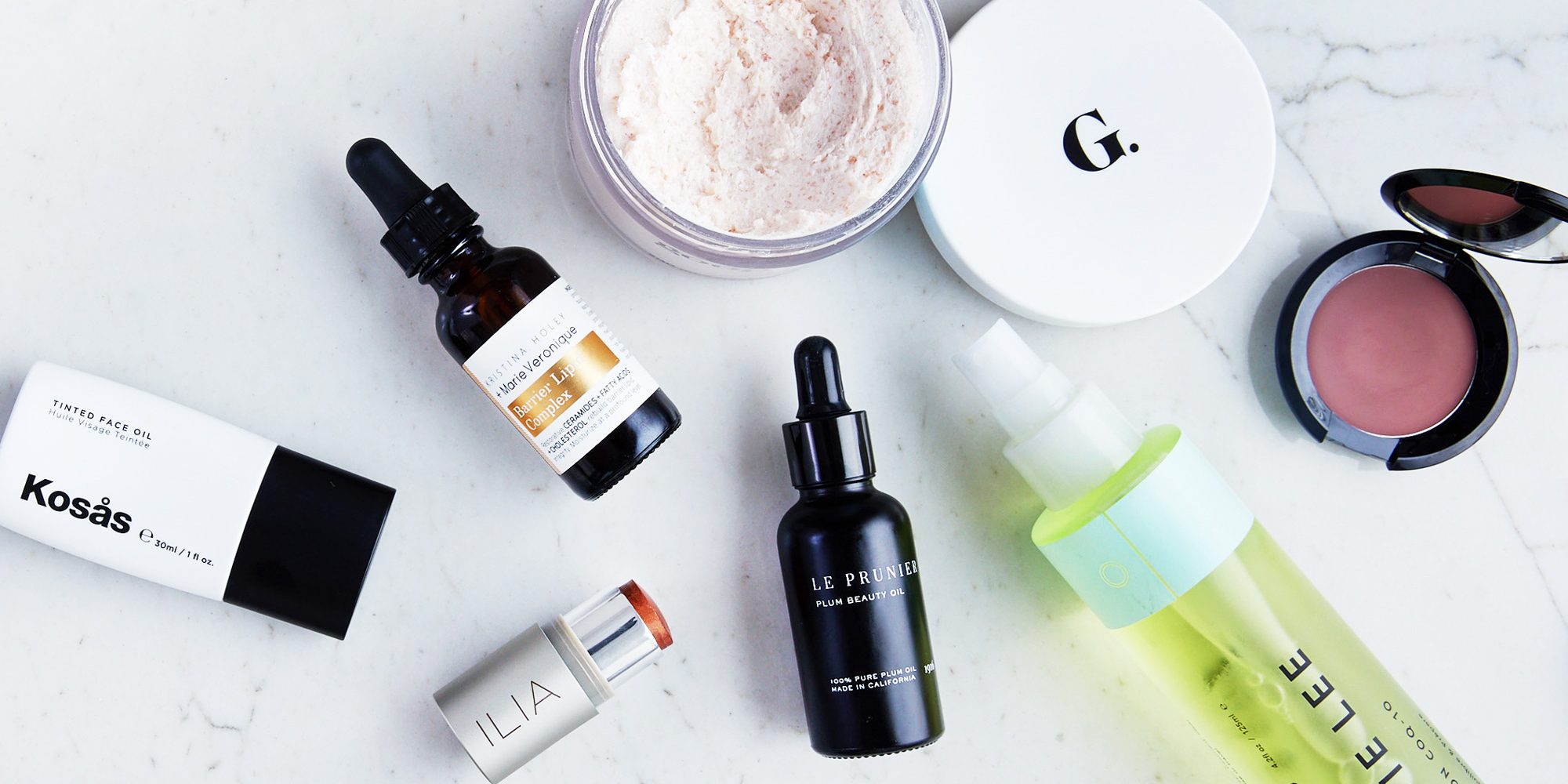 Fred Segal's Clean Beauty Swap: Credo Moves In As CAP Beauty Exits The Lifestyle Retailer's LA Location
Credo is opening in a 300-square-foot space this week at the luxury lifestyle concept store Fred Segal's West Hollywood flagship.
The clean beauty retailer is moving in after fellow clean beauty specialist CAP Beauty ended its year-and-a-half tenure at the 13,000-square-foot Sunset Boulevard location. The Fred Segal outpost will be Credo's second branch in the Los Angeles area, joining its Third Street store that bowed two years ago.
"Fred Segal has always been very supportive to the clean beauty movement and recognizes Credo as setting a high standard in the industry with regard to product testing and brand curation," says Fred Segal CEO Allison Samek. "We're excited to bring a large assortment of safe and clean beauty brands to our customers from one of the most innovative beauty retailers."
Credo CEO Dawn Dobras adds, "We are proud to be scaling our presence in California and bringing the next generation of beauty—safe, ethical, sustainable—to Angelenos through a Credo shop-in-shop concept. Fred Segal is the perfect retail partner with a mutual eagerness to serve their savvy, fashion-forward audience with experiential customer moments. Fred Segal shoppers will finally be able to experience clean beauty at its best through the highest-quality, safe and effective assortment, educational panels, interactive brand events and world-class beauty services."
Credo's Fred Segal space is designed to evoke a trendy, modern and quintessentially LA vibe. The assortment reinforces the distinctly west coast feeling by prominently featuring brands from California and, more specifically, from Southern California. Among the local brands at the shop are African Botanics, AKT Therapy, DedCool, EcoBrow, Goop, H. Gillerman, Heretic, Ilia, January Labs, Jillian Dempsey, Josh Rosebrook, Kosas, Le Prunier, Mara Botanicals, Moon Juice, Osea, Ranavat Botanics, Reverie, Rituel de Fille, SkinGym, SkinOwl, Type:A and Unsun. Other California-based brands stocked at the Credo location are Marie Veronique, Aether Beauty, Cocofloss, David's Natural Toothpaste, Evolvh, Han Skin Care Cosmetics, Juice Beauty and Saint Jane Beauty.
To appeal to Fred Segal's well-traveled clientele, Credo will incorporate an extensive "grab-and-go" section of travel-sized products for travelers. Jackson says, "There will be a great assortment for those that are mini's-obsessed, [like] me. the beach goer, too—butt masks, suncare, lip balms, facial mists, etc." Jacskon and team expect color cosmetics to perform well at Fred Segal, so a makeup must-haves section will join the "New at Credo" and "Credo Crushes" merchandised areas that have been staples in Credo's existing stores.
The merchandise collection will spotlight exclusive products not found at Credo locations elsewhere. New brands 27 Rosiers and Tower28 are launching exclusively at Credo and will premiere at the Fred Segal location. Supernal's Cosmic Glow Oil will enter the shop, too. On top of products, the location boasts clean beauty bar services like express facials, waxing, and makeup applications, and an exclusive 30-minute facial treatment. Called the Sunset Glow Facial, the exclusive treatment is centered upon a protocol encompassing California brands and has an SkinGym rose quartz gua sha option.
"Fred Segal has always been very supportive to the clean beauty movement and recognizes Credo as setting a high standard in the industry with regard to product testing and brand curation. We're excited to bring a large assortment of safe and clean beauty brands to our customers from one of the most innovative beauty retailers."
Credo isn't the only beauty player at Fred Segal. The location has a shop from R+Co, a haircare brand that created the The R+Co x Fred Segal Collection through a licensing deal. Celebrity hairstylist Ashley Streicher helped guide the six-item collection. LA skincare and wellness brand Zizia Botanicals' full range of products is sold at the men's store Hartel at Fred Segal. Hip gift shop Tesoro has assembled an eclectic mix of luxe shower caps, candles and Yuzu Soap aromatic shower tablets. R+Co, Zizia and Yuzu Soap products are also available for purchase on the Fred Segal website.
The American clean beauty retail scene has been spreading over the past two years, with Credo, The Detox Market, Aillea, Lemon Laine and Follain opening up new locations in major cities across the United States. With 10 doors in its store network, Credo, which opened its original San Francisco flagship in June 2015, has the largest footprint, followed by the retailers Follain and Aillea that have six U.S. locations each.
The addition of a second LA store is indicative of a cluster strategy Credo is pursuing. Earlier this year, Frédéric Benqué, managing partner at private equity firm and Credo backer NextWorld Evergreen, explained to Beauty Independent, "The next experiment we're going to run is a degree of clusterization, opening stores in areas where we already are located. In New York, we have a store in Brooklyn and a store in [Manhattan], for example. We are very selective and will probably reinforce our presence in markets where we already are active. From a retail point of view, we want to be much bigger in terms of number of doors."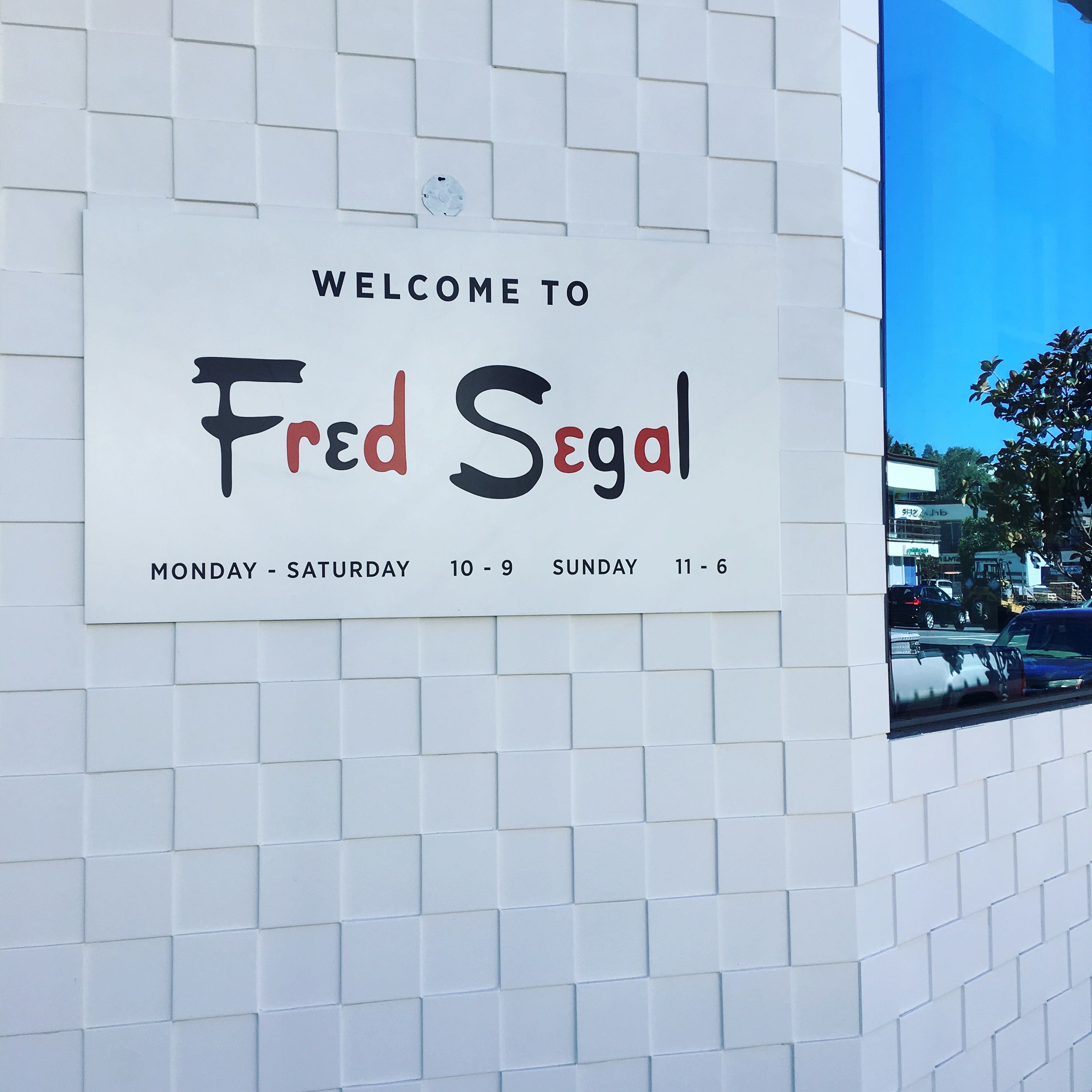 Credo COO and co-founder Annie Jackson reiterates the merits of store clustering, saying, "In a market we have worked hard to develop, [it] allows us to leverage a lot of different aspects of our current business in LA: expert staff, servicing a customer in a different area more aware of these brands and, the most obvious, capturing a new customer that might not have shopped Credo before or wants to."
Credo's clean beauty predecessor at the Fred Segal space, CAP Beauty, finished up its stint in West Hollywood on May 28. "We think CAP did a beautiful job in that space and cultivated a customer looking for the best brands in clean beauty," says Jackson. "We feel lucky to have the opportunity to continue to educate them, and offer incredible services and experiential moments to learn more about the clean beauty space."
CAP Beauty chose to leave Fred Segal and deems its time there a success. The store opened in LA in September 2017. "We couldn't be more proud than to have served as the first beauty department inside of the newest incarnation of Fred Segal," says Kerrilyn Pamer, who founded CAP Beauty with Cindy DiPrima in 2014. "The entry into California confirmed that it is a state that is heavily invested in wellness and naturals, and is always one step ahead. We admire their commitment to health and look forward to spreading the word even more through our platform." CAP currently sells its collection of 200-plus clean beauty and wellness brands at its location in Manhattan's West Village neighborhood as well as online.
DiPrima and Pamer haven't decided on CAP's next West Coast incarnation, but plan to return to LA and expand to new geographies as well. "We made many friends while here and look forward to continuing our growth in this inspiring market," says DiPrima. "Partnerships are a backbone of our company, and we love any chance to co-create with a like-minded brand. We would do it in LA or in any number of U.S. cities. We would do it abroad. We would, and we will."