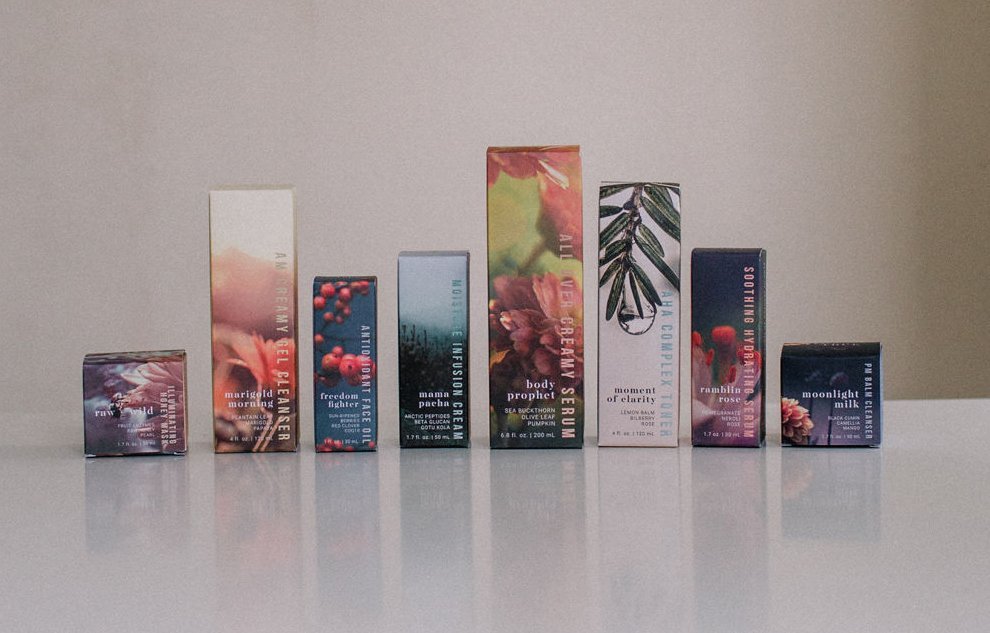 New Clean Beauty Brand Free & True Simplifies Skincare Routines For Women Who Have Many Things To Do
Tami Blake knows a thing or two about being a busy woman. A mom, aesthetician, cosmetics formulator, spa owner and beauty brand founder, she doesn't have spare minutes for a painstakingly complex skincare routine. Thankfully, her new clean skincare line Free & True ensures she doesn't need one.
The line is starting with eight products priced from $38 to $68 that are packed with active ingredients such as hyaluronic acid, allantoin, gotu kola extract, beta glucan, lactic acid, pearl extract and CoQ10 to hydrate, firm, brighten and regenerate the skin. It's broken into three products for the morning (gel cleanser Morning Marigold, serum Ramblin' Rose and face oil Freedom Fighter) and three for the evening (balm-to-milk cleanser Moonlight Milk, toner Moment of Clarity and cream Mama Pacha) plus Body Prophet for all-over moisturization.
"You don't need to have 20 products on the shelf. By using just two or three products and customizing them, you can create a difference," says Blake, emphasizing Free & True focuses on universal products rather than skin type distinctions. "Simplication is our point of difference because many lines are so overwhelming, and it's costly to invest in 20 to 30 products to put on the shelf. Our collection is simple, but robust enough to provide everything a consumer will need."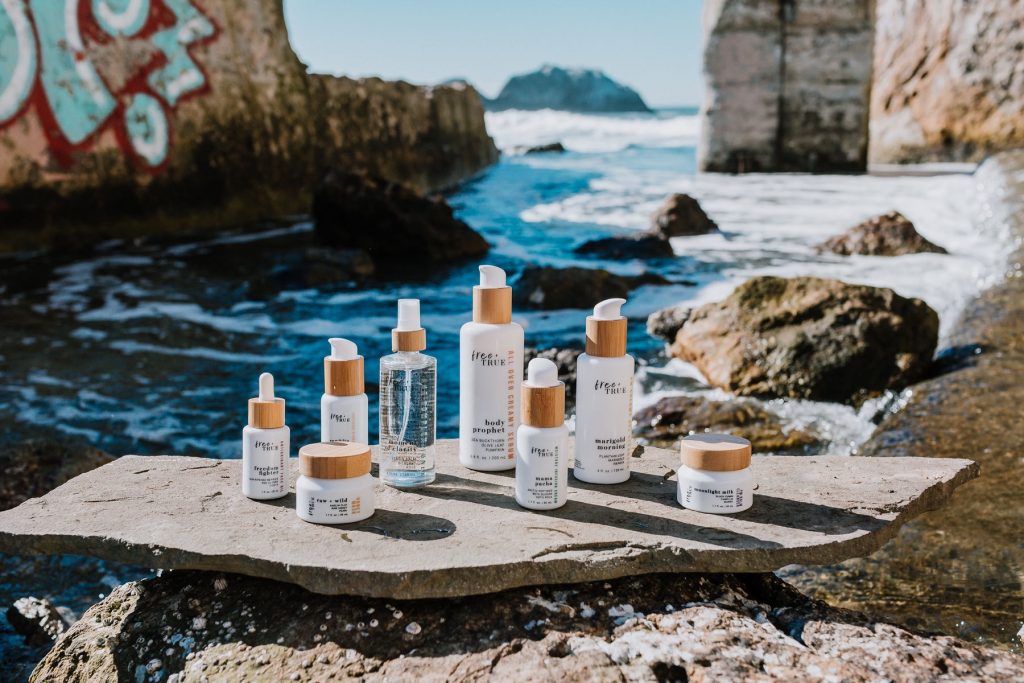 Free & True is influenced by Blake's history in the spa segment. After working in corporate compliance, she hungered for a creative career and opened the spa True Sugaring & Skincare in Walnut Creek, Calif., six years ago. Before clean beauty was a common term, Blake sought clean and natural treatments for the spa. She introduced sugaring, a natural hair-removal option and, in 2016, launched the sugaring product brand Sweet & True Sugaring Co.
"You don't need to have 20 products on the shelf. By using just two or three products and customizing them, you can create a difference."
While she was developing Sweet & True, Blake was simultaneously perfecting the formulas that would end up in Free & True's range. It took her four years to complete the formulas. Meanwhile, Sweet & True had amassed a network of trainers across the country educating spa professionals on sugaring methods. The spa professionals communicated to the brand and Blake that they would benefit from clean skincare brand to respond to clients clamoring for purer skincare products.
"There's an interest from spas in indie beauty brands and bringing in something different than a lot of the large clinical brands we have seen. I have been asked by people over and over again, 'When are you going to come out with skincare? We just love what you are doing,'" she says. "A lot of the success of my sugaring line was about coming in with something a little bit different. We are doing that with Free & True as well."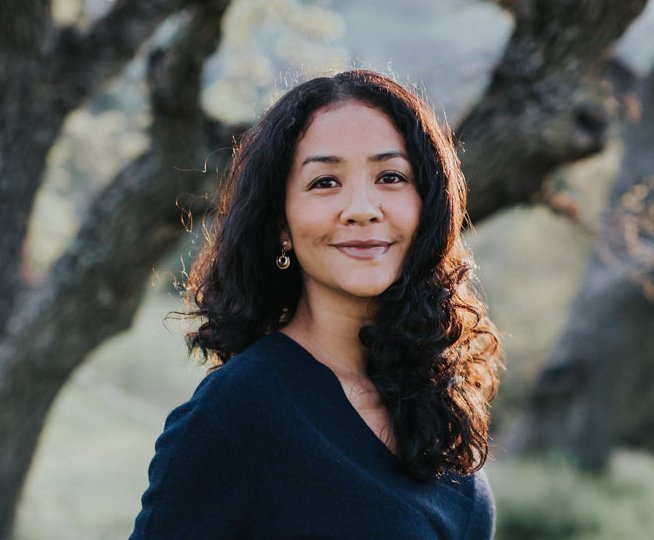 In addition to its straightforward regimens and clean ingredients, Free & True's design, which Blake hired firm Oyl + Water to help with, sets the brand apart. Images on its boxes inspired by botanicals in the formulas capture California's natural landscape to underscore that the products are made in-house in small batches in the state, and the logo is in holographic gold foil. The bottles are constructed from white glass and topped with eco-conscious bamboo caps.
"I believe in working hard, doing what you do smartly, and continuing to build, build and build. I look for continuous improvement every day in business."
Rachel Roberts, founder and CEO of Oyl + Water, explains the contrast of the sumptuous boxes and sleek bottles speaks to the life Free & True's target customer leads. "She wants serious skincare, and she wants to play and have fun at the same time. She wants to climb the ladder at work and break glass ceilings, and she wants to throw caution to the wind, run naked through the woods, drink from the stream and dive into waterfalls. She's everywoman," she says. "So, our packaging is our creative way of capturing this wonderfully contradictory personality. I think all women can relate to this."
For distribution, Blake isn't sticking to the spa sector that has been her bread and butter so far. She is presenting Free & True to spas, but is confident it can be a strong performer at retail, especially clean beauty stores, too. Blake anticipates Free & True will quickly catch up to or exceed Sweet & True from a gross revenue perspective. Sweet & True has been registering 250% year-over-year sales jumps.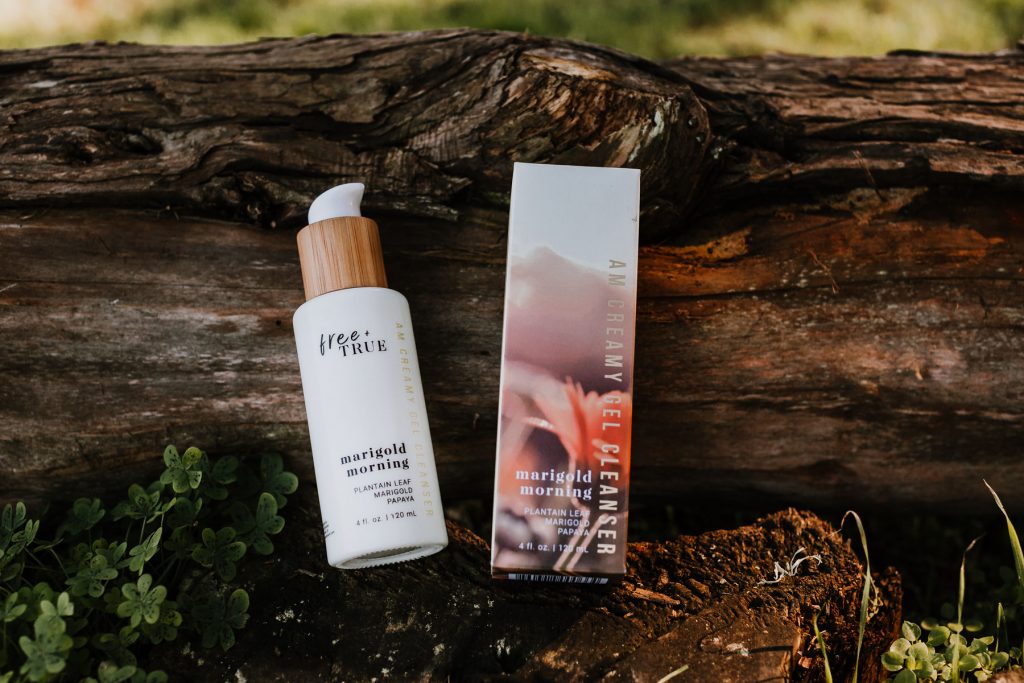 Blake is aware that getting a brand off the ground can be a grind, but she's up for the challenge of expanding her entrepreneurial horizons with Free & True. "It's a crowded market. It's not like sugaring, where it's niche," she says. "There's so much competition that we have to be crystal clear about who we are talking to and measure the success of each campaign that we do. You always have to go back to your data and stop doing what's not working and continue to do what's working. I believe in working hard, doing what you do smartly, and continuing to build, build and build. I look for continuous improvement every day in business."
Would Blake think about releasing yet another line? At the moment, she's got enough on her plate with two brands and a spa. Blake shares, "That's all I can handle. Free & True is my passion project. That's why it took so long. I'm looking forward to growing it and seeing where it goes."