Natural Deodorant Brand Freedom Takes Flight At Anthropologie And High-End Spas
Anthropologie is giving Freedom a chance.
The natural deodorant brand from Free Brands Inc. will launch on the apparel retailer's website and in its stores early next year with 15 stockkeeping units priced from $7 to $17. Simultaneously, Freedom Natural Deodorant is pushing into the spa segment by landing at Four Seasons and Canyon Ranch properties, where it's intent on elevating the deodorants available above the standard drugstore fare usually found around bathroom sinks.
"I love the fact that we are hitting large retailers as opposed to smaller shops because we are making natural normal," says Ira Kaganovsky Green, founder of Free Brands and a former financial advisor. "I want us to have a product that sits on the shelves with all the normal products so people know they don't have to do anything differently to switch over. My goal is to make natural a normal conversation."
Kaganovsky Green invested roughly $40,000 to get Free Brands off the ground in 2015. She forecasts Freedom is poised to generate millions in 2018. The brand is the happy result of bleak origins. Three of Kaganovsky Green's friends are breast cancers survivors and, when her friend Cindy Enerson was diagnosed, a doctor told Enerson to avoid antiperspirant, a recommendation that surprised Kaganovsky Green and compelled her to try natural alternatives. She didn't particularly like the options on the market and set out to create her own.
"I gave it to Cindy, who was going through chemotherapy. It had really thrown her for a loop, and she couldn't put anything on her skin that had chemicals in it. She called me a few days later and was crying. She said, 'I woke up today, and I smelled like lavender,'" recalls Kaganovsky Green. "I started laughing, but it wasn't funny to her. It was a big deal to her. She felt like a woman again."
Kaganovsky Green had whipped up a sumptuous deodorant recipe, but readying it for the market was another matter. A first pass at Freedom's packaging wasn't perfect. Kaganovsky Green wanted to take it to next level and asked retail employees about the most stunning products they'd run across. She discovered Crème Collective was behind the design of those products and hired the firm to enhance Freedom's signature hummingbird. "One of the issues I had with a lot of natural deodorants is they didn't look pretty. They were big, bulky, and they all kind of looked alike with a different label," says Kaganovsky Green.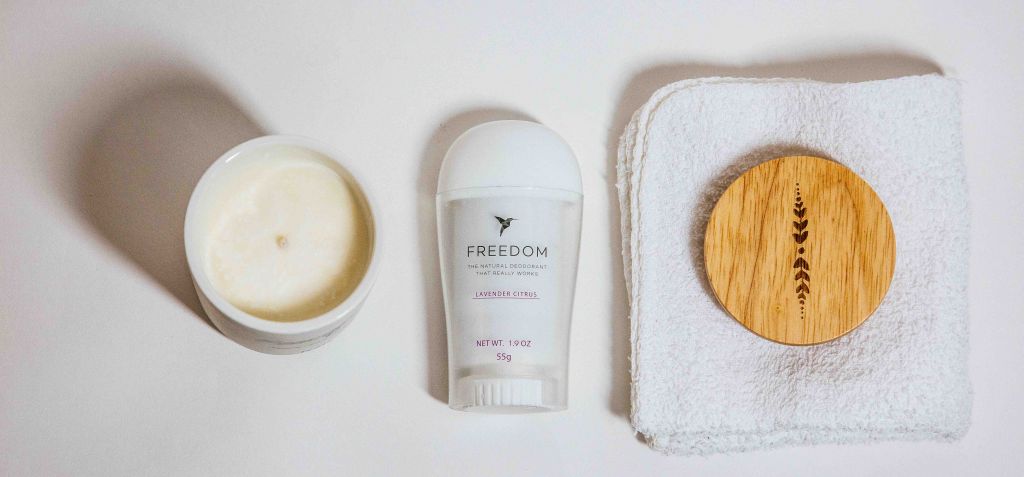 The steepest beauty business learning curve for Kaganovsky Green involved leaping from making the products in her kitchen to an outside manufacturer. She remembers ordering 30,000 units and receiving a call from the manufacturer asking whether they should be top filled or bottom filled. "I had no idea what he was asking me. I said, 'I'm sure it's a top fill.' I called the people who manufactured the container, and they said it was a bottom fill. I lost my stomach," recounts Kaganovsky Green. "We had to spend $5,000 to buy special pucks to hold our containers on the assembly line so they could be filled. These are things nobody really talks about."
With the puck episode behind her, Kaganovsky Green is encountering an increasingly crowded natural deodorant field. She asserts Freedom stands out from the pack by introducing smell busters in several formats, including popular body sprays, and planning to stretch beyond deodorants. "We have noticed the competition is very linear. They stick to one thing, and that's fine. We are expanding and going wider," she says. "We are building a brand, not just building a deodorant. If you look at Honest Co., they started with diapers, but people don't look at them as a diaper brand anymore."
In the natural deodorant arena, Kaganovsky Green says what sets Freedom's offerings apart is their smell. Its deodorants come in lavender citrus, bergamot mint, frankincense peach, amber and unscented varieties. Lavender citrus is the bestselling scent. "I wanted them to smell like the Four Seasons. Our formulas smell like a nice perfume even though we don't use perfume. The amber scent smells like Prada Amber, and you don't have to pay some $100 for it," she proclaims. "I'm snobby. I want to smell great."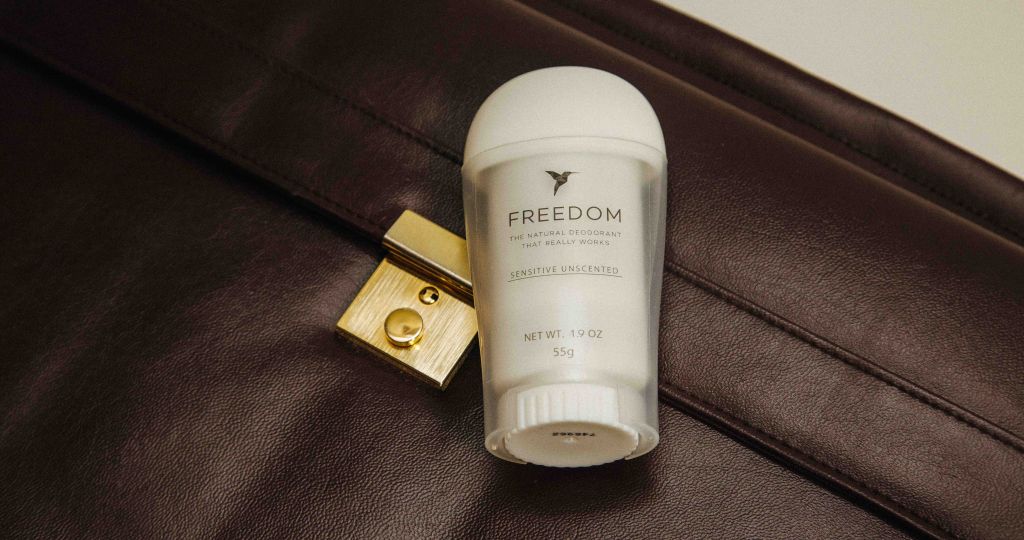 Befitting the luxurious scents, Kaganovsky Green aims high for distribution. She believes Nordstrom and Sephora would be good platforms for her brand, and she's interested in spreading it abroad. Next year, Freedom is expected to enter international distribution in Europe, Asia and Australia.
As Freedom takes flight, Kaganovsky Green reflects on its cancer-related roots and the meaning of the brand's name. "We are changing something people have been doing every single day of their lives for years, and we are making them healthier while they do it," she says. "We are giving people options to make better decisions." An immigrant from the Ukraine, Kaganovsky Green adds, "We moved to America for freedom. I'm Jewish and, being Jewish at the time we came to America in 1978, you wouldn't describe the experience in Russia as free. Today, I'm living out my dream. I'm getting my freedom, which is pretty cool."