Fur's Co-Founders On Their "Shark Tank" Appearance, Retail Markups, Rejections And Publicly Discussing Pubic Hair
On Friday evening, BFFs Laura Schubert and Lillian Tung were discussing pubes on the boob tube—and it wasn't for premium cable content.
The co-founders of Fur, a personal care brand dedicated to breaking taboos around pubic hair with upscale positioning and a message of body acceptance, appeared on the ABC television show "Shark Tank," where they nabbed $500,000 from Lori Greiner, the investor nicknamed the "Queen of QVC," for 8% of their company and $50,000 toward charitable efforts. The appearance placed Fur's progressive products on a big stage in a way that was unimaginable in the recent past.
"We got Kevin O'Leary to say 'pubic' on national TV," gushes Tung, referring to one of Greiner's fellow investors on "Shark Tank." "If you would have told us five years ago that we would be talking about pubic hair on ABC and getting everyone else to talk about it, I would have been shocked."
Fur had a hairy start. In 2014, during the brand's development process, Schubert figures she called over 50 formulators about the possibility of working on Fur's merchandise and most wouldn't give her the time of day. Its concept was simply too anathema for them to take a chance. Schubert reasons, "A lot of them hung up on me because they thought it was a prank call or they thought it was from a pervert."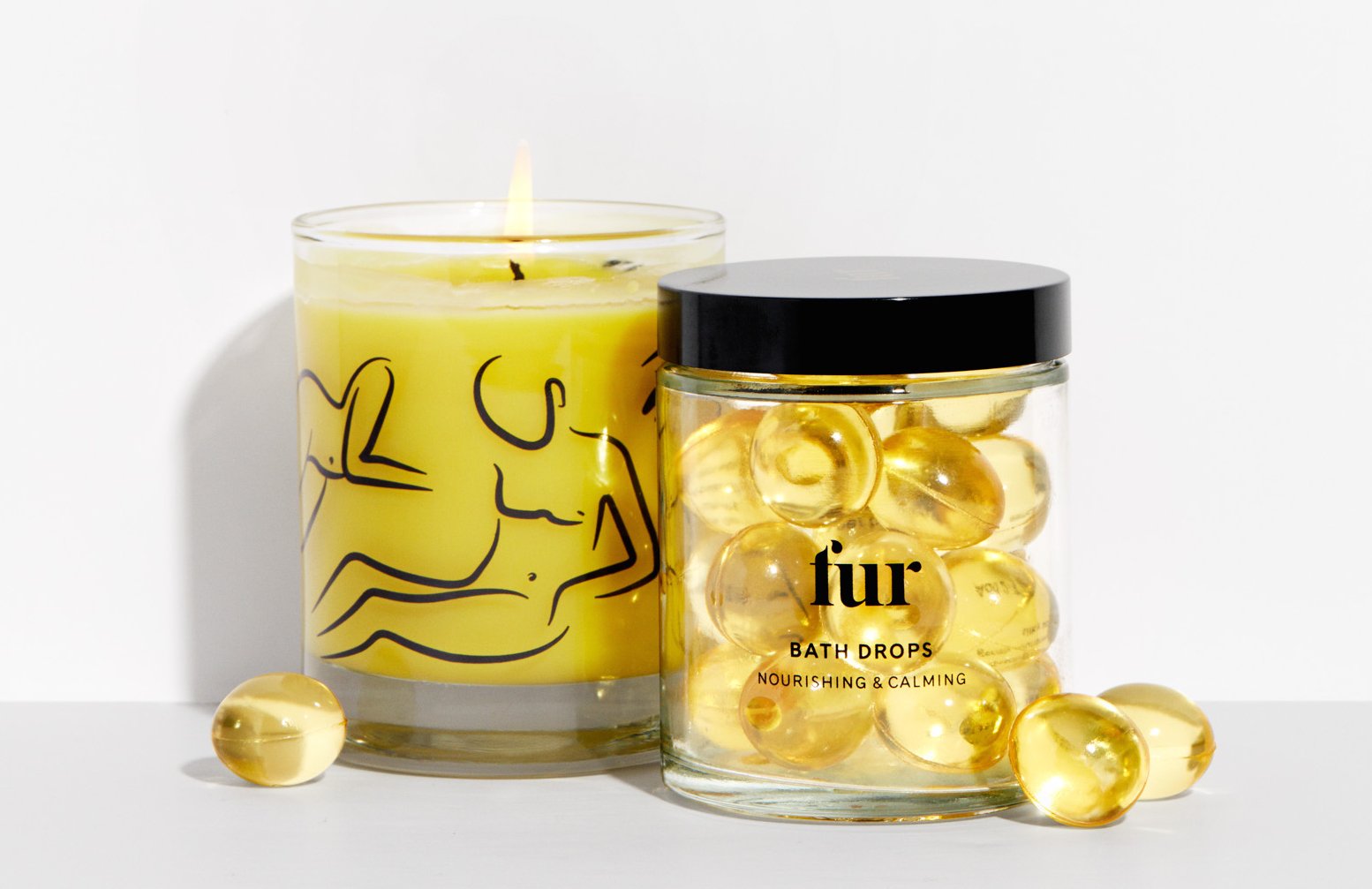 The experience was the impetus for a business dictum that's helped propel Fur. Schubert shares, "When people hang up on you, 'You call them right back and you say, 'Oh, I'm so sorry, our connection has gotten lost,' and you keep on going." And it's not the only business dictum that has been key to Fur's momentum. Among Tung's mottos is, "Every 'no' is a 'not yet.'"
At the beginning, it wasn't just formulators rejecting Fur. The brand encountered scores of noes from retailers as well. Buyers were especially worried about selling the brand's signature pubic hair and skin oil that doesn't shy away from putting "pubic" on its packaging. "We would meet with retailers, and they said, 'We love you. We love the brand. Take 'pubic' off the front of the box, and we will stock you,'" says Schubert. "As a bootstrapped brand, that was extremely appealing, and we took it very seriously, but we never did that. We know that if we did, it would be diluting our mission."
"If you would have told us five years ago that we would be talking about pubic hair on ABC and getting everyone else to talk about it, I would have been shocked."
Thankfully for Fur, several prominent stores understood its mission. Shen Beauty was the brand's first retail partner. Goop, Revolve, Neiman Marcus, Credo, Free People and Urban Outfitters followed. Last year, Fur's retail distribution ascended to another level with its entrance into the wellness selection at about 300 Ulta Beauty locations. Today, it's in about 600 Ulta Beauty locations. Overall, Fur is currently available at roughly 1,000 retail doors. Retailers that originally rebuffed Fur later picked it up.
The press has been important for facilitating awareness and approval of Fur. In 2016, the year the brand launched, BuzzFeed produced a video featuring its employees testing Fur Oil that's amassed some 4 million views. The same year, actress Emma Watson praised Fur Oil in an Into The Gloss piece. She informed the publication, "I'll use that anywhere from the ends of my hair to my eyebrows to my pubic hair. It's an amazing all-purpose product." Those two sentences led to Fur selling out of a year's worth of stock in three weeks.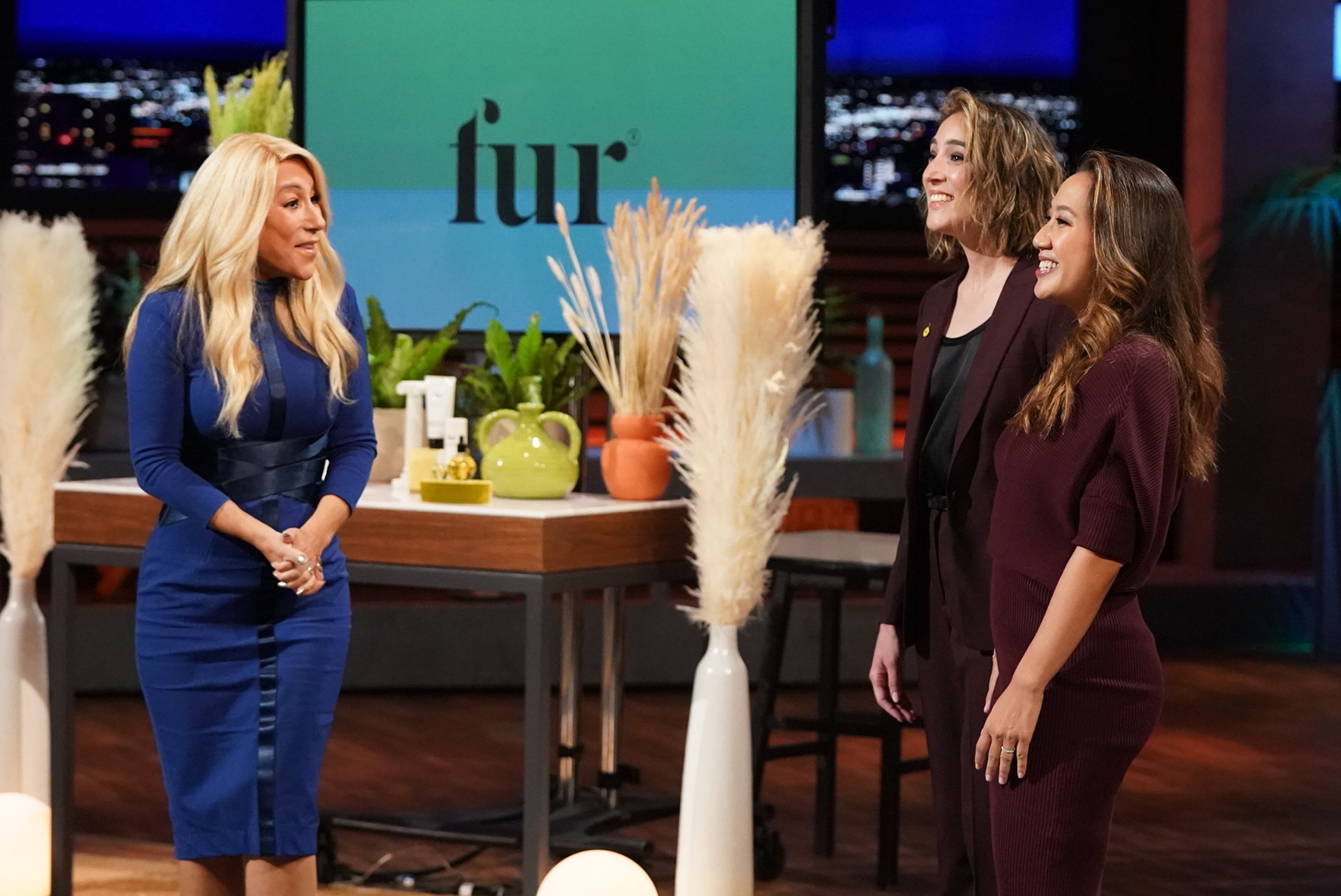 The brand's product lineup kicked off with Fur Oil and Stubble Cream. With the introduction of Shave Cream this month, it's reached eight stockkeeping units. Like Fur's preceding products, the Shave Cream has a clean ingredient deck free of mineral oil, silicones, parabens, and synthetic fragrances and dyes. Fur adheres to European Union standards for cosmetic ingredients, and conducts gynecological and dermatological tests on its formulas. Schubert reports Fur's sales are relatively evenly split across its products, and its direct-to-consumer and wholesale distribution channels.
According to a PSFK article, 30% of the brand's consumers are men, and it could directly address men in future products. Fur's consumers are primarily 18- to 34-year-old women. "We are going to grow within the body care space," says Tung. "People often ask us, 'Are you going to pivot into sexual products?' Public hair is not sexual. We are a body beauty brand. We are going to continue to pursue that path."
"Every 'no' is a 'not yet.'"
Fur's prices run from $18 to $48. On "Shark Tank," the brand revealed Fur Oil costs $5.34 to make and retails for $46, resulting in a markup of more than 700%. On average, its products cost $7.63 to make and retail for $37 for a market of 385%. Subsequent to the show's airing, the anonymous Instagram account Estée Laundry spotlighted Fur Oil's markup in a post, writing that it seems higher than markups from "most brands featured on the show."
Explaining Fur's markups, Schubert says, "We do our best to bring the highest quality product that we can to the market at a fair price." Tung adds, "We also have to be fair to everyone who builds the brand. What we have found enlightening about this whole discussion is how well-informed the beauty customer is and, whether it's talking about Fur and the economics behind it or in general about beauty luxury goods, consumers are so much smarter now, and the transparency and ability to have an open dialogue is a good thing."
On "Shark Tank," Tung, previously a senior marketing manager at Maybelline, and Schubert, a former management consultant at Bain & Co., disclosed they poured $500,000 out of their personal savings into creating Fur. Last year, the brand generated $5 million in sales. At the moment, it has a team of 12 people. On profitability, Tung says, "We are breakeven at this point. We are all about investing in growth and spreading the mission."
Heading into "Shark Tank," the co-founders sought $500,000 from investors in exchange for 2.5% of Fur, an amount that values the brand at $20 million. Schubert justified the valuation based on multiples in the beauty industry she estimated on the show at 4x to 6x revenues. Ultimately, Tung and Schubert opted to go with Greiner's offer because of her pledge to support Fur's charitable initiatives. Outside of "Shark Tank," Fur has entertained investors without pulling the plug.
"We have met with many investors. We are not opposed to other kinds of investment. It's a question that we consider carefully. Almost every quarter, we think, 'Is it the time to fundraise and from who?' When you have an investor, it's really a partnership, so it better be someone who you feel is line with your mission," says Schubert. "That's one of the reasons we haven't taken on investment before because we haven't found the right partner."
For now, Schubert and Tung are celebrating their "Shark Tank" accomplishment and how far Fur has come since formulators hung up on Schubert. Tung says, "We are extremely proud of the fact that we were able to shout the words 'pubic hair' at 8 p.m. at night on ABC to push the conversation forward."