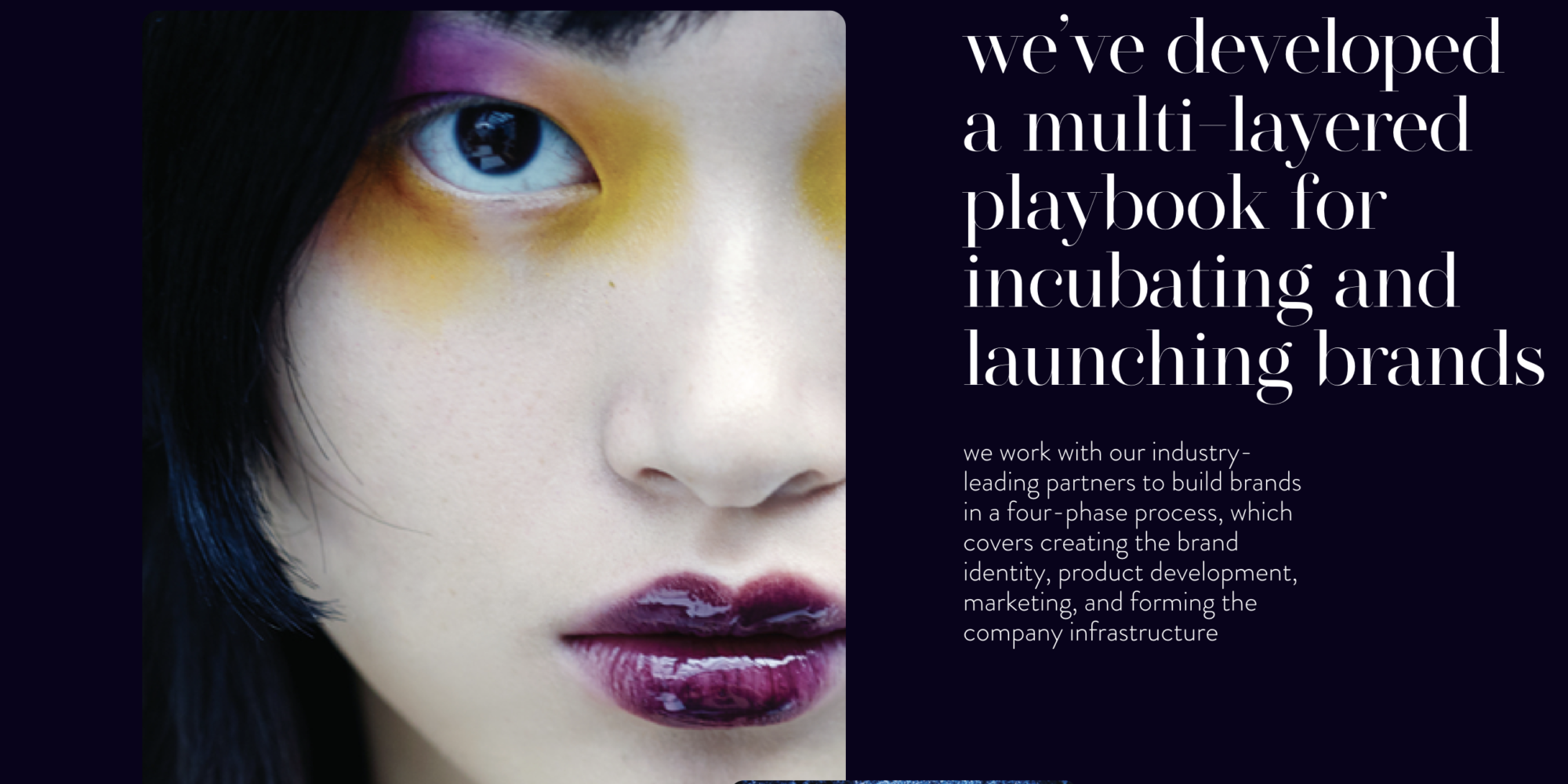 "Gen Z Is Going To Break A Lot Of Molds": Great Bowery Investments' Jorge Cosano On The Beauty Brands Of The Future
In 2019, investor and advisor Jorge Cosano finished a two-year stint at Nutrafol where he helped founder and friend Giorgos Tsetis raise awareness for the hair health supplement range, and raise a $35 million series B led by L Catterton. The former LVMH Moët Hennessy Louis Vuitton exec was thinking of his next move when he met creative agency Great Bowery's CEO Liz Sands. The agency had just passed on the opportunity to partner with its longtime client, Pat McGrath, on the launch of her eponymous makeup brand. "They were not ready at that moment. They were like, 'We're an agency, we don't have the infrastructure.' They couldn't be part of that brand and they understood that they missed out," Cosano says. After some conversation between Cosano and Sands, the idea for GBI, the incubator arm of Great Bowery, was born. Cosano, Sands, and the team spent the next two years building the capabilities to develop and bring to market next-generation artist-led beauty and fashion brands. To date, GBI has built a stable of five brands that comprise its inaugural cohort. The first GBI brand to debut will be a haircare line from fashion-forward 
London 
hairstylist 
Anthony Turner. All five GBI brands will launch by Q2 2022. Beauty Independent spoke with Cosano about bringing beauty brands to market successfully, how gen Z consumers differ from millennial consumers and, exclusively, the next gen Z-focused brand premiering soon from GBI. 
What makes a beauty brand launch successful today?
Over the last year, I spent a lot of time defining what makes someone successful. I split it into two things: What are the criteria on the artist front, how do you pick the right winners? And then, how do people translate ideas into concepts that are viable in the market? We have different criteria that matter for an artist to be ready to launch a brand. You have to have credibility, you have to have a social media following [and] they have to have a creative vision that they want to bring to the market. Do they have the commitment to build a brand? Because we all know being a founder or co-founder and building a brand takes a lot of time, energy and commitment. 
Founders have responsibility over three things: They have responsibility over product development and strategy, they have responsibility over brand strategy and then they are the ambassadors of the brand. It's not just about putting your name on something. They are literally like Pat McGrath, they are the driving creative force behind the brand. 
Then, what we do at GBI, we become the business co-founder, because that's what they need. The founders are very good at product. They are in the field every day with customers and with the product, but they don't know the business part of things. I spend a lot of time meeting with the founders understanding those two things. The idea is that these people, with our help and guidance, have the right ideas to break concepts that find a wider space in the market that presents some business opportunities. It's not about launching another hair brand or another makeup brand, because the market is saturated. It's really about identifying white spaces in the market and addressing them.  
Can you share anything about GBI's upcoming brands?
I cannot tell you the artist because we're being very careful about it, but how I've been explaining the concept to investors the last few months is, when you think about the hair color category, it has been the most boring category for the last 20, 30 years. No new brands, nothing exciting, the packaging looks like it's from the seventies, then basically there's the blond, the brunette, and the grey. But I just traveled to 10 different cities around the world, and when you look at the streets from the south of Spain, France, London, New York, LA, you'll have all the 18, 19, 20-year-old kids wearing different colors in their hair. Could be green, pink, blue. Because gen Z is all about self-expression. But this generation doesn't want to be told to resemble anyone else, they want to experiment. They want to create their own vision of themselves and they want to change it up. 
So, the idea [for our next brand] is a hair color brand for the new generation. It's going to be temporary hair color that lasts six to eight weeks, is easy to apply at home in five, 10 minutes, and is at a very accessible price point.  
When you look at the beauty space, what are you most excited about? 
Every 10 years there are big changes in consumer cycles. You think about 10 years ago, 2008, 2009, the crisis brought changes in consumer behavior, how people were spending money, what they want, even generational changes. And that gave [rise] to brands outside of the beauty space, like Uber or Airbnb, or within beauty, something like Charlotte Tilbury and Anastasia [Beverly Hills]. I believe that after the crisis of last year, we are going to enter a new cycle. A lot of these trends are going to be megatrends that are going to be really important generational changes. Gen Z is going to be the dominant consumer target. 
A lot of our brands target gen Z. With that comes a lot of digital, social media, but not what we know, the next generation of it. What is going to happen with Twitch, what's going to happen with TikTok, what is going to happen with all these new platforms that are threatening the incumbents, Facebook and Instagram? I think another big thing is going to be around new values—diversity, sustainability, how people want to spend money, more experiences, being less materialistic.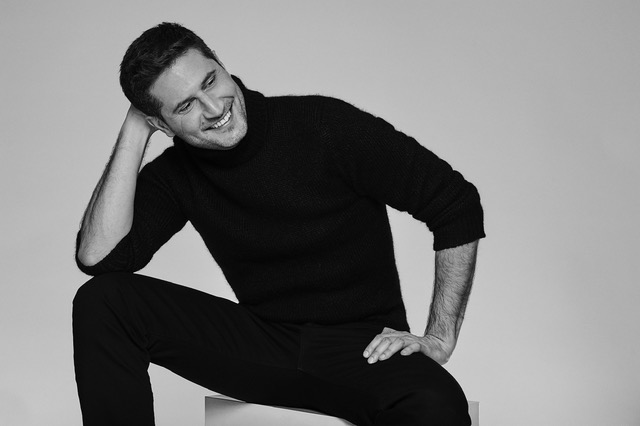 How can brands talk to the gen Z consumer?
Not through advertising. It's social, organic conversation. It's also a lot about, I believe, diversity, but in a very broad sense. Not just ethnicity or race, but it's age, mindset, background, gender. Being open-minded is a big value for this generation. We discuss this a lot with our brands' positioning, and all of our brands are positioned in the premium, mass, masstige [spaces]. Not luxury. People don't want products anymore that are super heavy, that have a lot of packaging, that cost $80 because the packaging is so expensive. This consumer really wants quality products, but they are practical. They don't want wasteful packaging. Sustainability is a big piece of that. 
Gen Z wants to find their own language. They want to discover who they are, and they don't want to be told who they need to be. Gen Z is going to break a lot of molds. I think that millennials were about good value and simplicity. It was a generation that didn't want to invest a lot of time in overcomplicating things. That's where all these ideas of quick makeup, easy makeup, easy hair were coming from. [Things like] Drybar; you can do it in 15 minutes. I think millennials were the generation about convenience. Gen Z is going to be the generation that's all about creativity. They are very different, they're willing to invest the time to discover themselves, to create content that reflects that. They're on social media spending hours figuring out what kind of content to create, etc.
Any other shifts you're seeing in the beauty space?
All the conversations that I've been having with investors and partners in the industry is that with this generation there's going to be a big shift with the go-to market. Beauty is moving from Instagram to TikTok, Snapchat is actually doing some interesting things, too. On the retail side, a lot of things are going to be moving from traditional retail to new players. And I think that we're going to see a lot of new players coming to the market in the next couple of years addressing beauty for gen Z. That's going to be really interesting. I think it's going to be a combination of experiential plus online. If we need to create the next generation Sephora, what that will look like? If we need to create the next generation Amazon, what will that look like? I don't think the answers are there yet. Again, we are at the very beginning of the cycle. These things are going to unfold over the next two to three years.