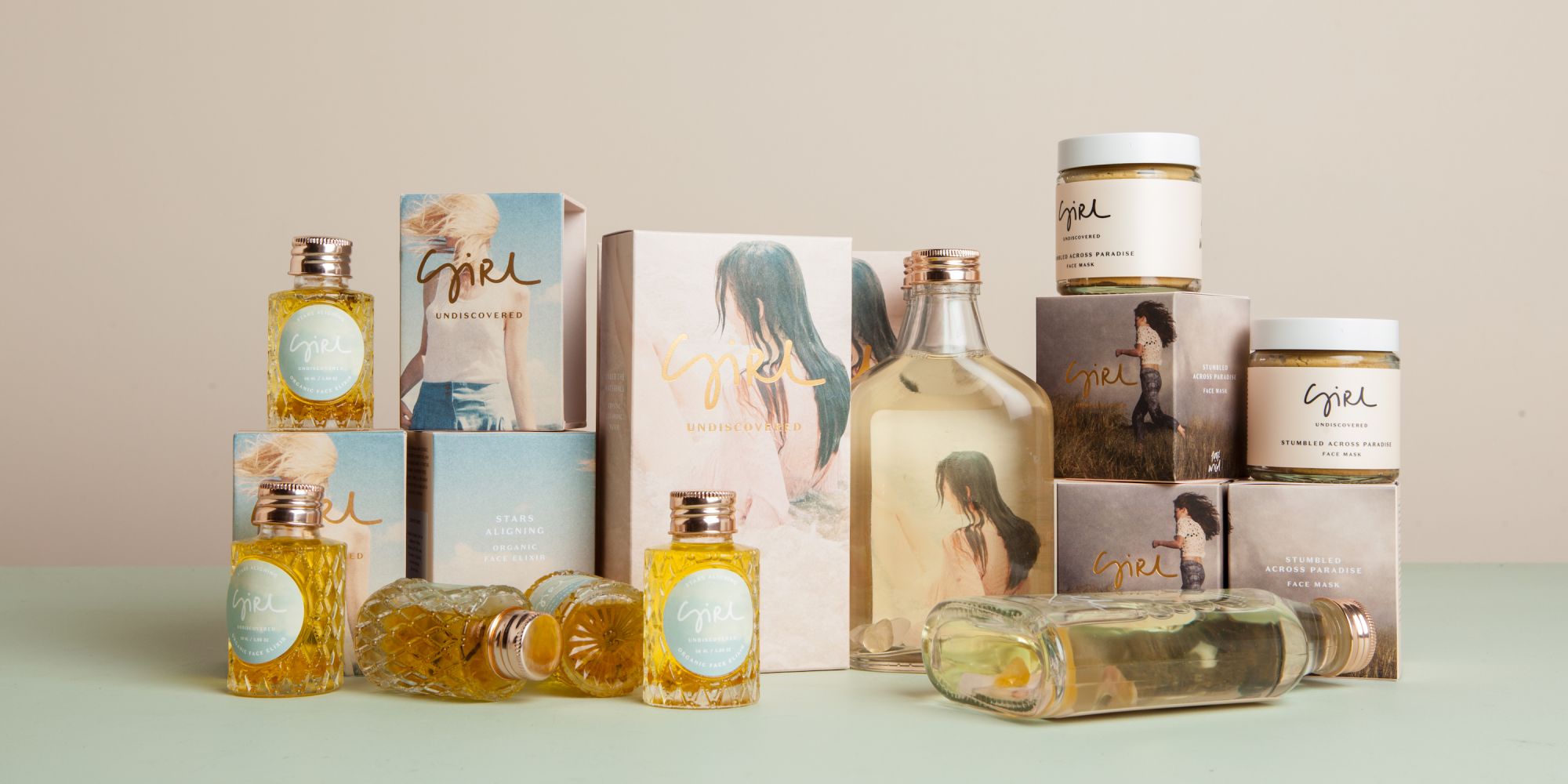 Now Discoverable: Skincare Brand Girl Undiscovered Brings Its Wild Ingredient Sourcing Stateside
U.S. consumers can now discover Girl Undiscovered's 100% WILD formulas.
Philippa Gebbie, CEO and co-founder of Auckland-based skincare brand Girl Undiscovered, is a serious contender for the most interesting woman in the world. The entrepreneur, investor and global property developer has traveled and lived all over the world. She spent 11 years in Bali, where she adopted four children while on vacation, and also took up residence in Bermuda and Hong Kong, among other far-flung locales. If you've ever enjoyed a night out in Hong Kong's thriving Soho district, it was Gebbie's property development prowess that helped create it. Girl Undiscovered, which she created with Charlotte Devereux and Sara Orme and launched at Indie Beauty Expo in August, is another impressive entry into her resume. Beauty Independent caught up with Gebbie and Hannah Nelson Parker, the brand's head of brand strategy and marketing, to talk about New Zealand, new products and what it means for Girl Undiscovered to be 100% wild.
What's Girl Undiscovered's origin story?
Gebbie: We're [the three co-founders] all lifelong friends. I was visiting Charlotte. She comes from a skincare family who had launched successful beauty brands in the past, so she grew up in the business. She told me about this super ingredient she found, Thanaka, and her idea to start a brand. I loved it, so I became her partner, and I brought in Sarah, who is our creative director. Sarah took all the photos on our site and our packaging. I'm the CEO, and Charlotte is our lead product developer.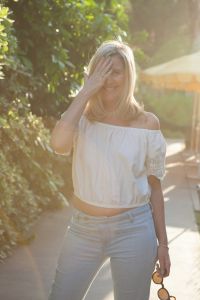 Pretend I'm a retailer. Give me the elevator pitch on Girl Undiscovered.
Nelson Parker: We are 100% WILD skincare all the way from New Zealand, for all ages. Girl Undiscovered is something lovely, but not too fussy, and it really works.
Gebbie: Girl Undiscovered is very aesthetic with a beautiful natural fragrance that appeals to everybody. The price point is also very good. We wanted to be affordable to people, so that young people could buy it, older people could buy it. It's for a broad spectrum of people.
Why the name Girl Undiscovered?
Nelson Parker: Every woman has a girl within her, no matter how old you are, and Girl Undiscovered is for that girl in us all. It's about owning your imperfections and living 100% WILD.
What is the brand's target demographic?
Nelson Parker: Girl Undiscovered is for all ages, which ties in to the idea of the girl within. She's a free spirit, girl on the go who doesn't really fuss about the way she looks and wants skincare that's natural and really works. She cares about where things come from. She wants things that are reusable, recyclable and sustainable.
How much money did it take to launch Girl Undiscovered?
Gebbie: It took about NZD 850,000 dollars, which is about USD $603,000.
You are launching new products soon. What are they?
Nelson Parker: We are launching a body care collection. A body oil and an everything balm you can put it on cuts, dry skin, lips and even use as a cheek highlighter. We're also launching a body scrub. It's made with our patented Thanaka Extract. Thanaka is a wonder plant made from tree bark in Myanmar. All the women [in Myanmar] carry around a little stone to grind the bark up and make a paste which they apply to their skin. The scrub also contains cinnamon from Vietnam, coconut oil from Bali and honey from New Zealand.
Girl Undiscovered seems really connected to its supply chain. Is that a priority?
Gebbie: It was essential that we met our suppliers in person, to form lasting relationships, and their stories are as important to us as those of our consumers. Ethical trade is our priority and we pride ourselves on our sources being fully traceable. We work side-by-side with these family run businesses to harvest our all-natural ingredients, which are sourced in the wild.
Nelson Parker: Philly lived in Bali for 11 years and adopted four children from there; she knows the village well. All the founders have been there. We've recently upscaled the operation in Myanmar – we bought our suppliers a new machine for the Thanaka production, so our lead time has gone from months to a few weeks. We hope as we grow, we can help these women collectives grow too. We have auditor's on the ground in both Myanmar and Bali who help ensure good working conditions.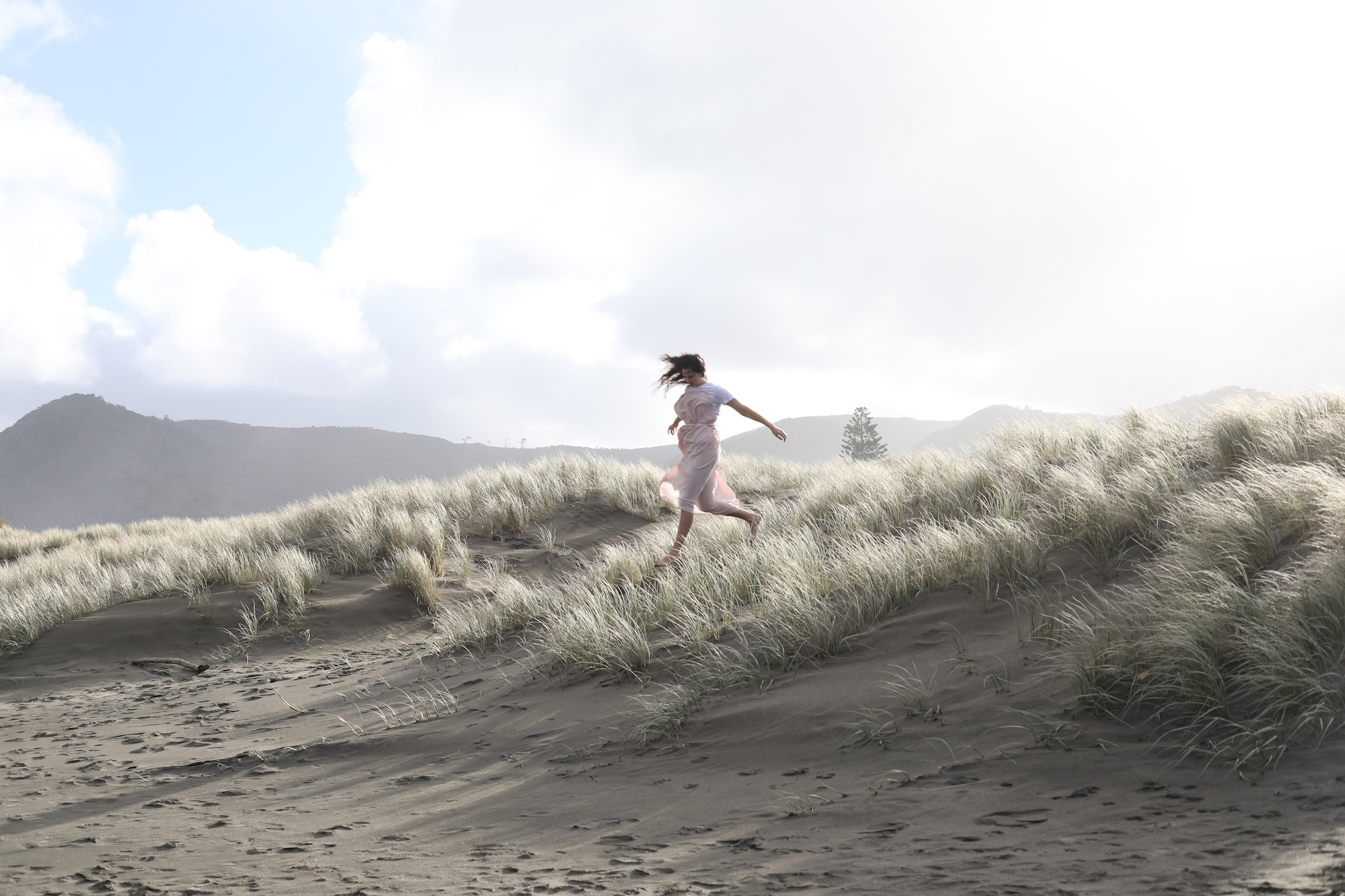 What are your best sellers?
Nelson Parker: Our Stars Aligning Face Oil is our best seller of the three products we have launched so far, though they are all getting great feedback. We only launched in December.
How many doors are you in?
Nelson Parker: 38 doors across New Zealand and Australia. We launched originally as a digital brand, but  because our packaging is so beautiful, I think, we kept getting requests from retailers, so we pivoted and have now gone into a few key retailers. That only happened in April, so it's actually happened really quickly.
So the idea originally was for Girl Undiscovered to be online only?
Nelson Parker: Yes.
Do you still do a lot of sales through your website?
Nelson Parker: Yes, we've still got the e-commerce site shipping to New Zealand and Australia and we're about to launch the U.S. version of our site so our customers here can buy direct from us as well.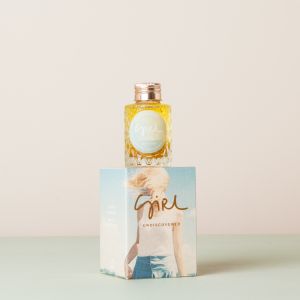 What's Girl Undiscovered's expansion strategy?
Nelson Parker: For the next year we are focused on the U.S. only. Then our plan would be to do IBE London [in October 2018] and that would be the start of our European expansion.
Are you on Amazon?
Nelson Parker: No, we're not on Amazon at the moment. We've got enough going on already! We think Amazon would take up a lot of time and resources, so not right now.
What was one totally unexpected setback you experienced?
Gebbie: How long it has taken us to get the packaging done and organized; not testing our first run of packaging enough! We developed a style of packaging for our very first product, Stumbled Across Paradise face mask, that used recyclable snaps. However, because they were recyclable, we quickly found out they leaked. We put so much time and effort into it and it just didn't work at all. We had essentially spent 4-5 months working on this without a back up plan for alternative packaging…resulting in a huge logistical panic before launch! So I'd say to everyone get your packaging sorted early – one of the first things.
If you could get your products into anyone's hands, who would it be and why?
Gebbie: If we could get our Girl Undiscovered collection into anyone's hands, it would be local New Zealand singer/songwriter, Ella Yelich-O'Connor, better known as Lorde. Lorde lives her life 100% WILD at every turn, and isn't afraid to own her unique style as she takes on the world! She is proud of her kiwi roots and we love her realness and willingness to speak her mind.