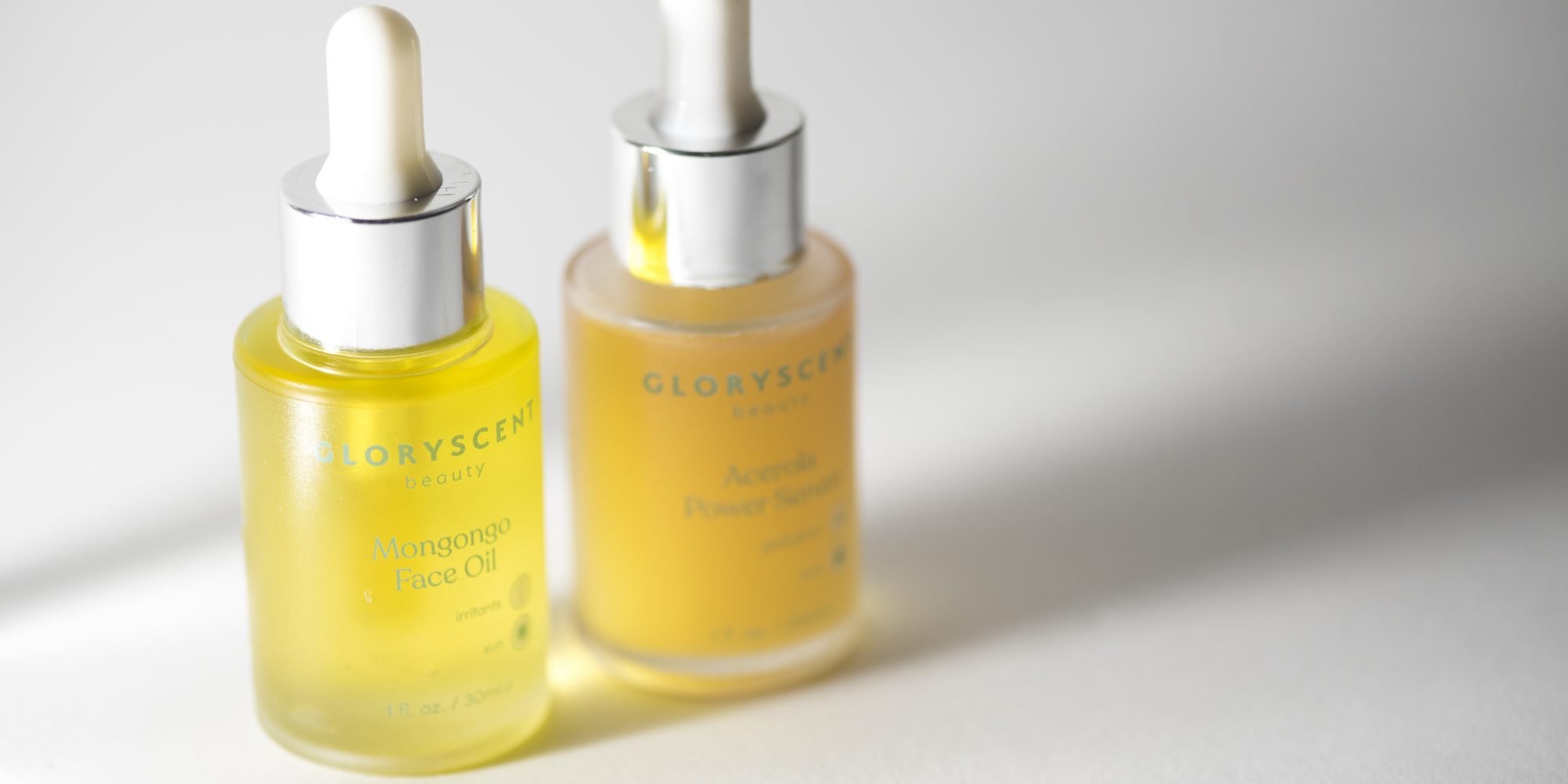 Gloryscent Beauty Joins A Growing Group Of Skincare Brands Catering To Women Of Color
Haircare and color cosmetics have undergone inclusive transformations. Now, it's skincare's turn.
The hot beauty segment is starting to seriously cater to a diverse clientele with emerging brands like Bolden, Epara, Rose Ingleton MD, Violet Botanical Skincare, Specific Beauty and Urban Skin RX making sure the skincare concerns of women of color aren't ignored. Gloryscent Beauty is the latest on the skincare scene with products addressing a multicultural audience.
Created by 24-year-old Rafaela Gonzalez, the brand is kicking off with four products priced from $34 to $53: Urbana Facial Essence, Enzyme Cleansing Gel, Mongongo Face Oil and Acerola Power Serum. Composed of natural and organic ingredients, Gloryscent's cruelty-free products are designed to combat the effects of the sun and air pollution, and manufactured in small batches to keep them fresh.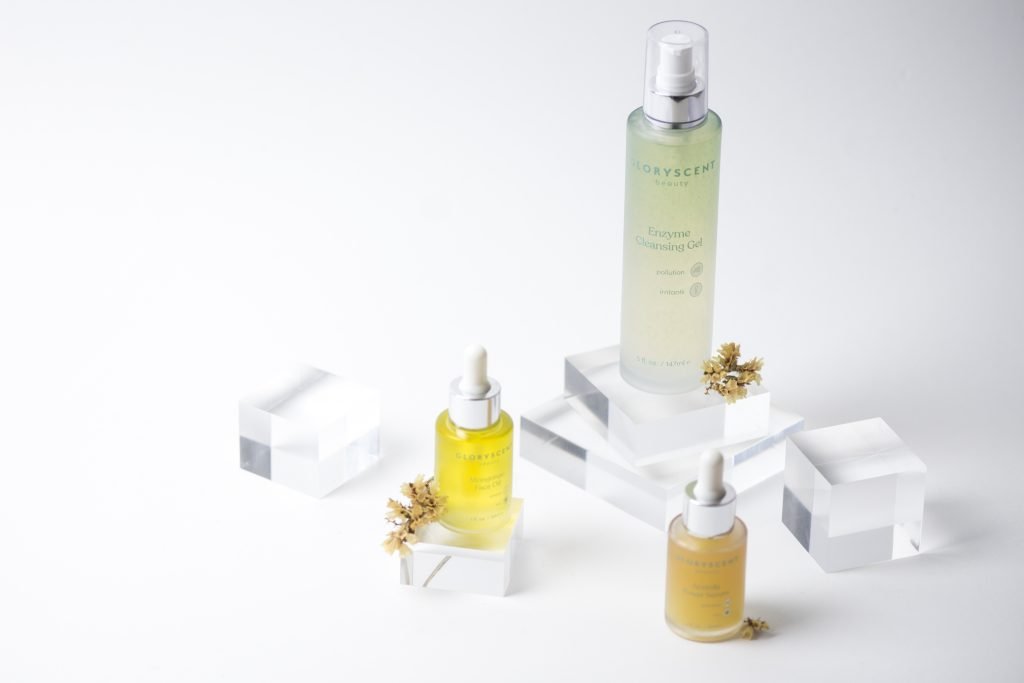 "The vision for the brand is to serve women of color. I want Gloryscent to be a go-to brand for these women, and to be part of the movement for inclusion and diversity," says Gonzalez, adding, "I use ingredients that are purposeful. I'm totally against fillers. My customers are going to be buying a product that's full of ingredients beneficial for them."
A recent graduate of the University of Massachusetts Lowell, Gonzalez's journey to become a beauty entrepreneur began three years ago when she decided to stop chemically straightening her hair. Due to over processing, she'd forgotten the texture of her natural hair, and felt compelled to change her hairstyling choices to connect with herself and her untreated hair. The personal mission led Gonzalez down a rabbit hole of product research that initiated her interest in launching a brand.
"The vision for the brand is to serve women of color. I want Gloryscent to be a go-to brand for these women."
"I wanted to know myself a little bit better, and gain self-love and self-acceptance," she says. "From that point on, I knew I wanted to do something in the industry. One day it clicked, and I was like, 'I want to make products.' I made soaps while I was studying and learning which direction I wanted to head into."
After catching the beauty industry bug, Gonzalez enrolled in organic skincare school Formula Botanica's classes last year to understand product development. Rooted in the knowledge she obtained from its program, she set out to formulate products for hyperpigmentation, an issue she's dealt with that's common amongst her friends and family members. Formulating products, though, wasn't a cinch. She worked for months on an oil cleanser she's scrapped for now in favor of a gel cleanser.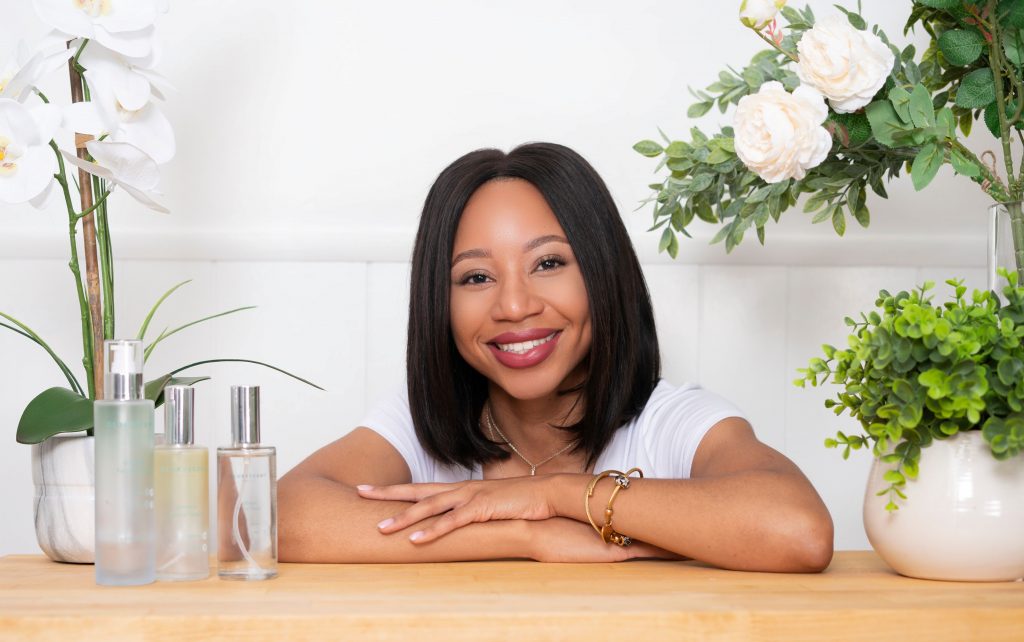 Gloryscent's gel cleanser combines fruit acid enzymes with willow bark and arnica extract. "The cleanser is one of the most important products in the line because it's the foundation of your skincare," says Gonzalez. "It has fruit enzymes for exfoliation to help get rid of dark spots, but it's very gentle." Although she's a fan of all of her brand's products, of course, Gonzalez's favorite product is Urbana Facial Essence. A huge believer in essences, she feels Gloryscent's customers can easily put them in their routines. Her brand's essence contains orange blossom, lemon balm, aloe vera and ginseng. Befitting its moniker, the product is intended to tackle the impacts of the environmental stressors of urban life on skin.
Acerola, the star ingredient of Gloryscent's Acerola Power Serum, is a tropical cherry the brand asserts has 65 times greater vitamin C content than an orange. In the product, it's paired with niacinamide and coenzyme Q10. The moisturizing mongongo oil at the heart of Gloryscent's fast-absorbing Mongongo Face Oil is coupled with carrot beta carotene, olive squalene and rooibos tea extract. The brand gets its name from the pleasing aromas of its products, and Gonzalez explains the name indicates "something amazing and supernatural."
"I wanted to build products that were memorable, that were part of a movement, that have purpose, and that weren't just something to look nice."
"I wanted to build products that were memorable, that were part of a movement, that have purpose, and that weren't just something to look nice," she says. Elaborating about Gloryscent's mid-tier price range, she says, "I didn't want to do anything that was too much. I wanted something that was accessible to people that weren't well-off, but something that would fit with someone who is well-off as well. These are quality products, and the price had to be adjusted accordingly."
Gonzalez is adamant about selling products that don't simply look pretty, but she definitely paid attention to them looking pretty. She enlisted Nancy Poller, owner of Aligned Design Co., to assist her in perfecting a design that's simultaneously classic and current. Gloryscent relies on glass bottles for environmental reasons and incorporates shades of green for subtle, sophisticated accents. Gonzalez, who invested roughly $25,000 to get Gloryscent off the ground, ran into difficulties executing upon her packaging aspirations on a tight budget. The minimum order requirements for screen-printed bottles were onerous, so she settled on vinyl labels that may be swapped out as the brand grows.
"During the brand discovery process, we drew out that the essence of the brand is confident, feminine and representative, and this is something that we worked hard to communicate through the visual identity. For example, the color palette is feminine yet forward-thinking and exciting, and the photography is inclusive with a welcoming vibe," says Poller, continuing that Gloryscent "would be exciting for a retailer to see the potential within a brand that specifically targets the skincare concerns of women of color, and that looks and feels luxurious and empowering."
For distribution, Gloryscent is pursuing stores and salons committed to inclusivity, and has broken into Marjani, a beauty retailer aimed at women of color. "I don't want to just be anywhere," emphasizes Gonzalez. Above accumulating retail accounts and hitting a specific sales goal, she points out Gloryscent's first-year objectives are to host events and strike social media partnerships to raise brand awareness. Gonzalez has certainly come a long way from researching haircare solutions on the web. Her entrepreneurial path hasn't always been smooth.
"I didn't know I was going to shed some tears, that's for sure. I knew it was going to be difficult, but I didn't know it was going to be this difficult," she says. "It's difficult to communicate the vision and for others to understand that this is a prime time to build a skincare business, especially for Gloryscent's customer base and especially in beauty as a woman of color."