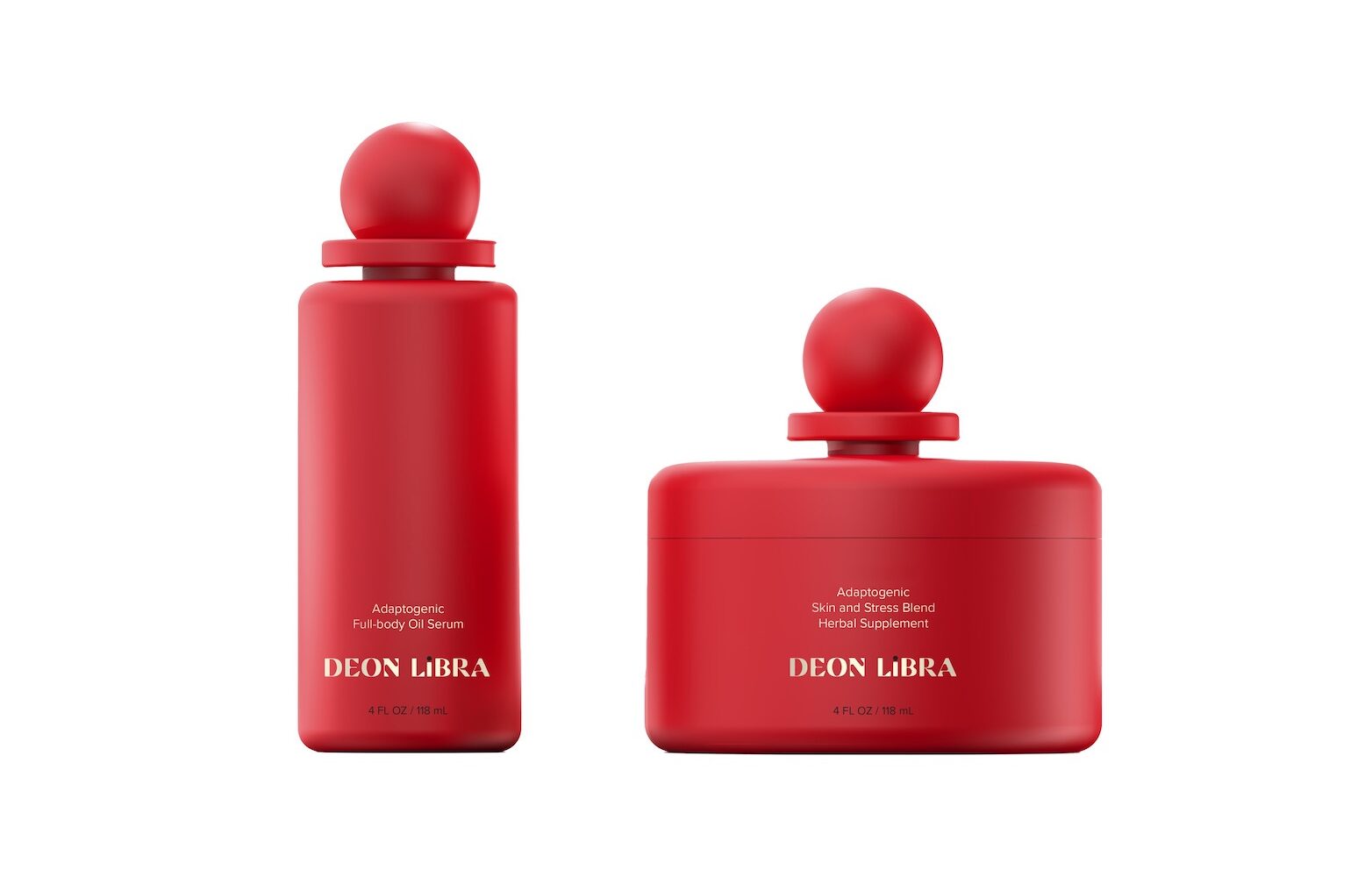 Glossier Grant Recipient Deon Libra Set To Launch With Adaptogenic Beauty And Wellness Products
After Devin McGhee's father passed away in 2018 from a massive heart attack brought on by stress, she realized she had to make lifestyle changes. "I didn't want that to be my fate," she says.
Friends and family recommended she see a psychologist or take Xanax to temper stress and anxiety. "And I'm like, 'No, I don't want to pop pills,' so I started experimenting with natural stress solutions," she says. In particular, she experimented with adaptogens, and they helped her mental health, skin and sleep. When her fiancé, former professional women's basketball player Brit Kirkland, saw noticeable results, too, after replacing supplements with adaptogens at the height of the pandemic, she started doing more research into the compounds.
McGhee's research centered on how stress affects Black bodies. "I came across this sleep study where they basically watched Black people and white people sleep, and they were monitoring their heart rate and their blood pressure," she says. "What they found at the end of the sleep study was that, when Black people go to sleep, they are not truly at rest because their blood pressure and their heart rate doesn't drop to the normal rate of a sleeping human."
As McGhee was conducting research, the Black Lives Movement was mounting in the wake of the murder of George Floyd. At the time, she turned to Kirkland and said, "People are about to go crazy and, on top of that, why isn't anybody teaching Black people about adaptogens?" She continues, "You have your Moon Juices and Sun Potions, which we love, we consume all of them, but there's not a brand out there stressing the importance of stress management to the Black community and putting Black bodies first."
McGhee and Kirkland decided to develop the brand that was missing in the market. Named for McGhee's father's middle name and the astrological sign, Deon Libra is set to come out this fall. The first two products will be an adaptogenic herbal supplement, which can be mixed into coffee or consumed on its own, and an adaptogenic full-body oil serum. The prices are slated to be in between masstige and luxury.
"I don't want to change whatever your beauty or wellness routine is, we just want to be included in that," says McGhee. "So, if that means Monday through Friday, you consume adaptogens to help your body regulate your cortisol levels, great, and Saturday and Sunday you want to spend your weekend consuming alcohol, that's your business. A lot of times I think people consider wellness to be this cookie-cutter way of life, but wellness doesn't look the same for everybody."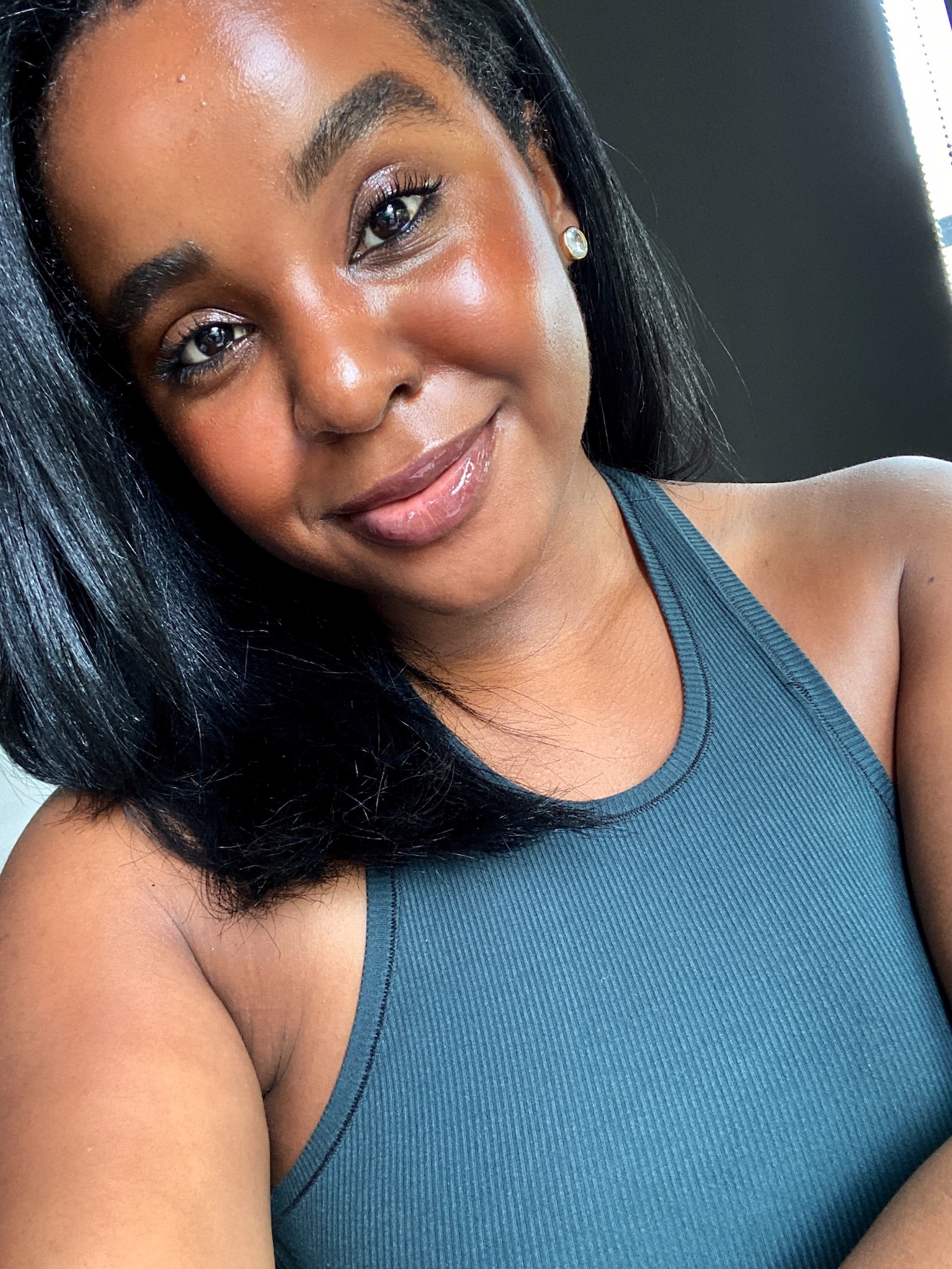 Deon Libra could expand with an active line containing deodorant and physical wipes, and a collection of sexual wellness products in the future. McGhee's ultimate goal is for it to be a lifestyle brand with a wellness mission that's integrated into consumers' everyday lives. "I can give you a new cleanser, a new serum, new body butter or whatever, but, if I'm not helping you deal with your stress, which is the foundation of this brand, because that's what killed my dad, then I'm no good for you," she says. "For me, it's really about how can I serve you versus how can I sell you?"
Deon Libra has been four years in the making. Supply chain issues delayed its launch, which was originally scheduled for the spring. During the delay, McGhee and Kirkland have been providing information about what adaptogens are and can do, and amassing a community. "Black people, a lot of times, we're really stuck in our ways, and if we're unfamiliar or something is foreign to us, we're not willing to try it and put it in our bodies," says McGhee. "So, it's super important that we're education first and product second because, to me, how the fuck can I sell you anything if you don't even know what the fuck it is? A lot of times it's not that people don't want to try, they just don't know."
She and Kirkland have introduced an editorial website covering beauty, health and wellness, home and entertainment, life and style topics. A section called "Big Fun" features upbeat playlists and short interviews. "As a Black woman, every day we get on Instagram or Twitter or turn on the news, and you see somebody like you being killed or somebody like you getting a ton of time for selling weed or having weed," says McGhee. "I think we live in a world where most of the negative or triggering content are always pushed versus the things that are healthier for our hearts and our brains to consume, so creating a safe space where we do a little bit of stuff with joy was important to us."
McGhee and Kirkland write the stories themselves and are adamant about maintaining an authentic voice on their platform. No code-switching is allowed. "We write the same way we would talk to our cousins and our brothers and our aunts because I don't think there is a safe space digitally where we can just be ourselves while we're learning about new things and while we're trying new products," she says. "That was very important and intentional on our part is to let [our readers] know that this is for us by us, this was made specifically for you. You're not going to go on our website and see a Goop article, which are written beautifully, no critique there, but that speaks to a very specific customer, community and human, and we wanted ours to be a little bit broader than that."
In 2020, Deon Libra received a $10,000 grant from Glossier along with the brands Golde, Eadem, Brown Girl Jane and Hanahana Beauty. Winning the grant was something of a full-circle moment for McGhee, who started the Instagram account Glossier Brown in 2018 to showcase people of color wearing the brand. She says, "Here was this brand that for years I had loved and grown with that saw me and saw what I was building, and said 'This deserves to exist in the world.'" McGhee and Kirkland went on to raise $111,000 from friends and family members, and secured an $800,000 investment from Dyrdek Machine, a venture creation studio run by Rob Dyrdek, earlier this year. Deon Libra is currently in the middle of fundraising with the objective of closing a $1.5 million seed round.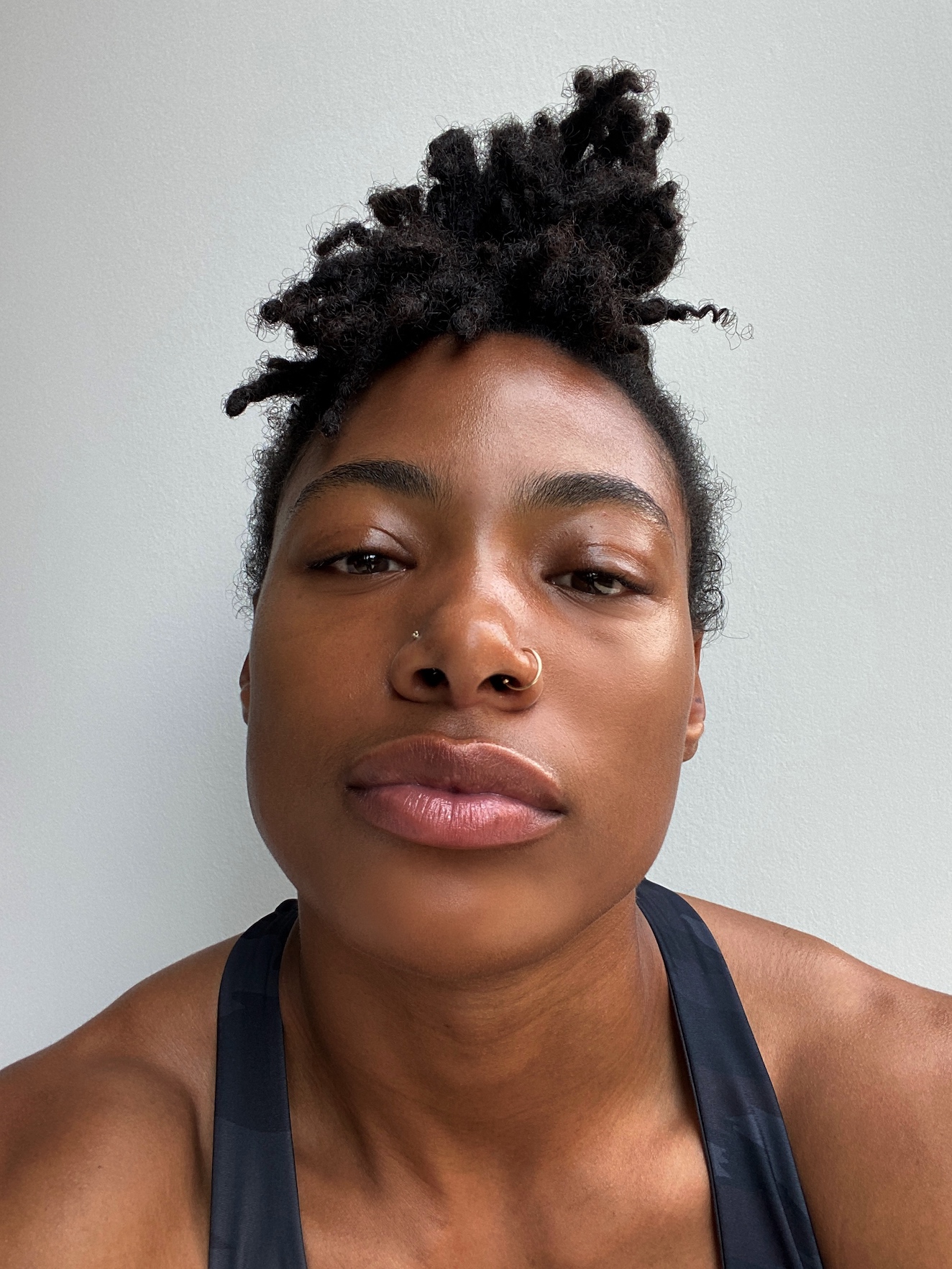 One of the hardest aspects of the process so far has been having to defend the brand. "We'll get questions like, 'Well, is this only for Black people?' And I always have to tell them, 'No, it's not only for Black people, anybody could use it, but I'm building this for Black people first,'" says McGhee. "It's not that we're not inclusive, we absolutely are, but everything in this beauty industry for the most part has been created with other people in mind first and us as an afterthought."
The focus on the Black Community is reflected throughout the brand, down to its bold red packaging. Deon Libra polled its customers on how different colors make them feel to determine the color of the packaging. "When I got to the color red, Black people in my inbox were like it makes me feel bold, empowered, intelligent, sexy, confident, proud. And then white people in my inbox were like it makes me feel endangered, fearful, scared," recounts McGhee. "And I was like, 'OK, so we're definitely going with red.' And it's not that I'm trying to intimidate another community, it has nothing to do with that, but my people said that it makes them feel all of these positive things."
The packaging is designed to feel luxe and have a vintage perfume bottle aesthetic. The custom packaging is at least partly responsible for the supply chain issues. "I feel like a lot of Black brands have to settle for stock packaging or just putting a sticker instead of having your labels actually printed on your bottles," says McGhee. "I wanted something that looks like you were deserving of this, that felt like you were treating yourself."