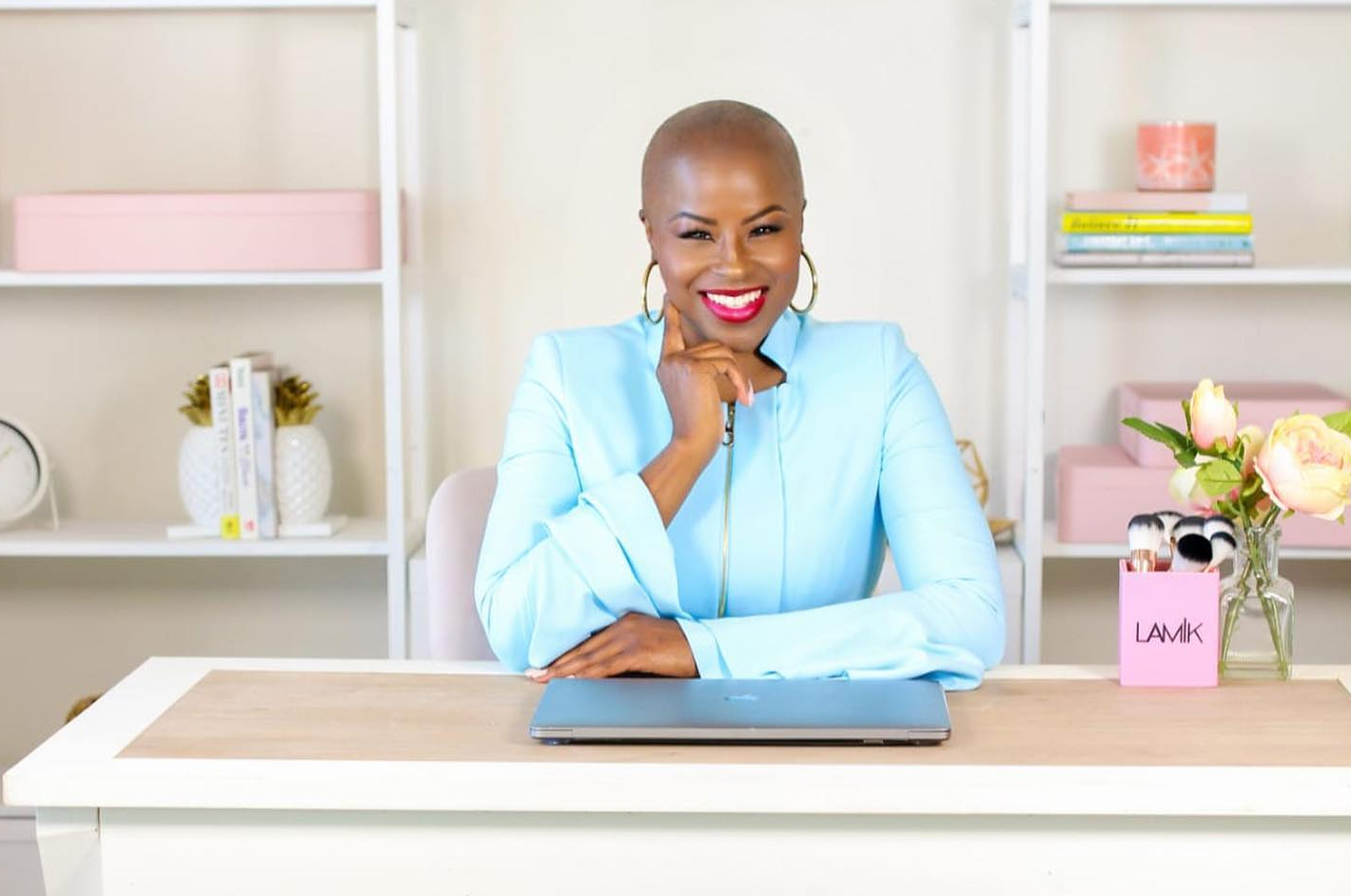 GlossPitch Competition Winner And Lamik Beauty Founder Kim Roxie Aspires To Build "The Next Big Makeup Brand"
Lamik Beauty founder Kim Roxie has been piling up wins lately.
Today, she's being revealed as the grand prize champion of shopping marketplace GlossWire's spring 2023 GlossPitch competition, which makes her $10,000 richer. On Wednesday, she was on the television program"CBS Mornings" chatting with Gayle King. "As a dark skin woman who grew up in the South in Houston, Texas, the culture around me a lot of times was about being lighter skinned," Roxie told the broadcast journalist. "So, I wanted to create something that celebrated me because I knew I was beautiful."
On Dec. 28, Lamik premiered on HSN and achieved 136% of its sales target. The brand returned to the shopping network in February for another appearance. In 2021, it debuted online at Ulta Beauty. That milestone was followed by launches on the websites of Thirteen Lune and J.C. Penney. Lamik is on track to reach $1 million in 2023 sales.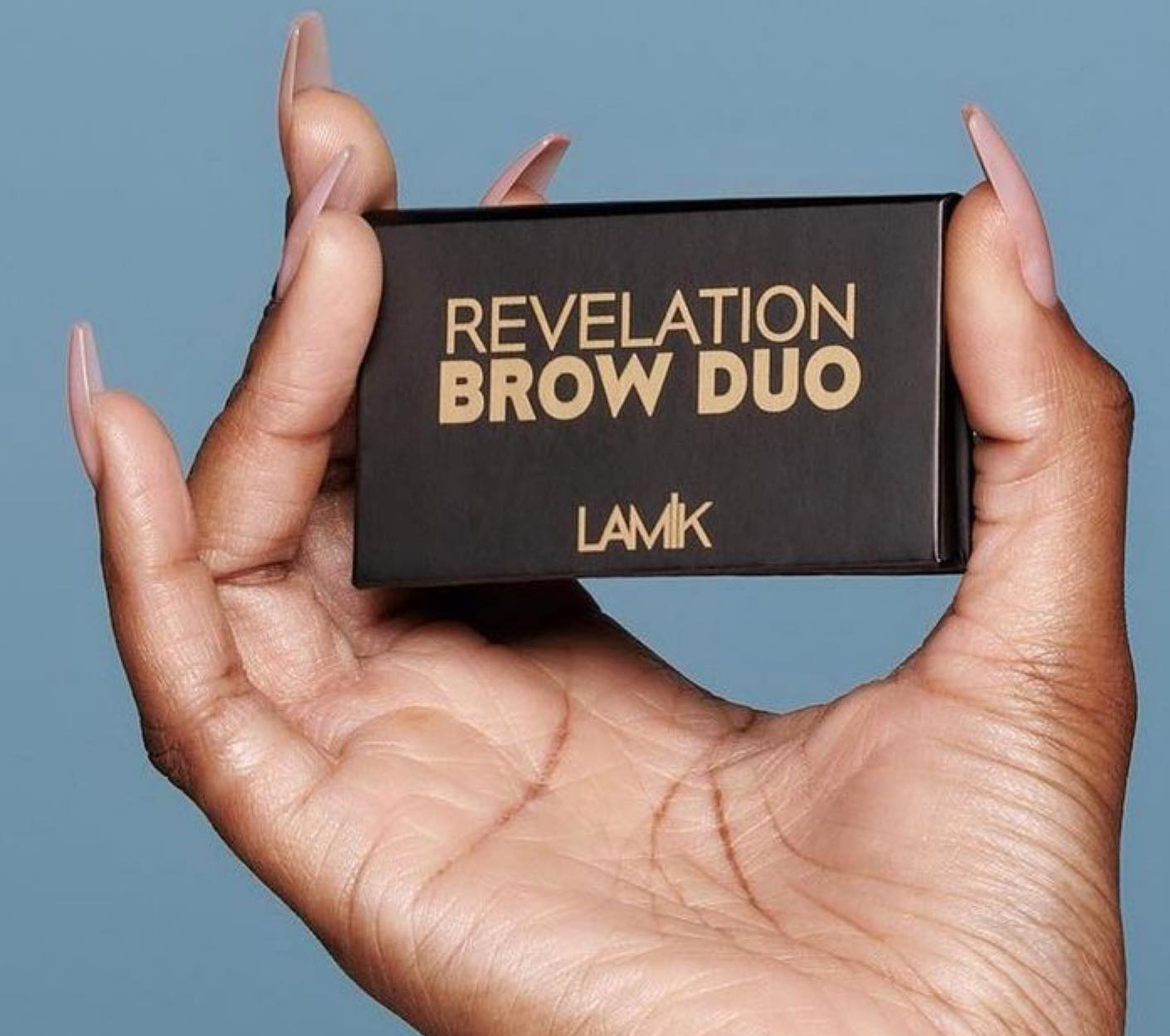 Roxie's wins have been hard-fought. "It's been like climbing a mountain or 'The Woman King.' It's been a very joyous journey, but it's definitely been a journey. I have basically bootstrapped the company. I'm on a relentless mission, and I have used every part of who I am to let somebody see themselves in me," she says. "I came out with my story of dealing with alopecia. For the past year, I have been wearing my head bald. It is just what I want to do right now. I am not saying I won't ever put a wig on, but I want people to see loss and victory at the same time."
Funding has been particularly challenging. Lamik has its roots in a now-closed makeup studio Roxie operated in Houston for 14 years after initially breaking into the beauty business with a makeup counter job while in college at Clark Atlanta University. "There was this attitude, almost a mean girl-ish cliqueness, like everybody had to look the same. I wanted to have a place where not everybody had to look the same," says Roxie, mentioning that Lamik stands for "love and makeup in kindness." Her mother gave her $500 to open that place in 2004 at the Sharpstown Mall and was her first investor.
When Roxie set out to woo additional investors toward the end of 2010s, she didn't receive a warm embrace even though she'd been instructed on how to solicit funding by participating in the accelerators Sputnik ATX and DivInc. "It felt predatory. I was like, I can't get caught here," she reflects. Instead of getting caught in the venture capital game back then, she decided to crowdfund and rely on pitch competitions.
In 2019, Lamik ran a crowdfunding campaign on the platform iFundWomen. The campaign drew $75,392, besting a $30,000 goal. "That was a brilliant decision," says Roxie, who used the money to construct the brand's e-commerce site. "I didn't have family and friends to go raise from. Crowdfunding on iFundWomen was my family and friends in a way."
"I'm on a relentless mission, and I have used every part of who I am to let somebody see themselves in me."
Roxie has pitched Lamik at several competitions, including ones held by Next Wave Impact, New Voices Foundation and Black Girl Ventures. At the GlossPitch competition, she pitched to judges Kelly Kovack, founder and CEO at BeautyMatter, Guia Golden, creator marketing lead, monetization at Instagram, Paris Farsad-Roche, head of strategic partnerships at Beauty Independent, Susanah Zeffiro, head of industry, beauty at Epic Games, startup investor Brian Diver and fashion designer Kai Miller.
Koope and Formulae Prescott were runners-up in the GlossPitch competition. Other brands involved were Ada Lip Beauty, Baseblue Cosmetics, Eossi Beauty, The Go Beauty, Hear Me Raw, Fazit, Saaf Skincare, Sappho and Siia Cosmetics. Base Butter, Wonder Curl and 786 Cosmetics scored top prizes at previous GlossPitch competitions. The GlossPitch competition started in 2021.
"The companies that participated in this GlossPitch competition had incredible backstories and missions," said Kimberly Carney, CEO and founder of GlossWire, in a statement. "Our esteemed judging panel had a challenge on their hands when it came to selecting a winner, as evidenced by our surprise runner-up tie, but Kim Roxie, founder of Lamik Beauty, is truly an inspiration and I look forward to watching her brand grow and thrive. The GlossWire team is thrilled to be able to play a small part in her journey."
In addition to money, Lamik has secured press and distribution opportunities from pitch competitions. The brand nabbed distribution on Ulta's site through the Black Girl Ventures pitch competition. Roxie says, "I love pitch competitions because you get to hear feedback in real time. I want to hear what they're thinking about my business. I take in that feedback. I'm a person who likes to be tuned into the audience and the commotion. I pitch for the moment. I don't just have a pitch in my head, and it's the same every time."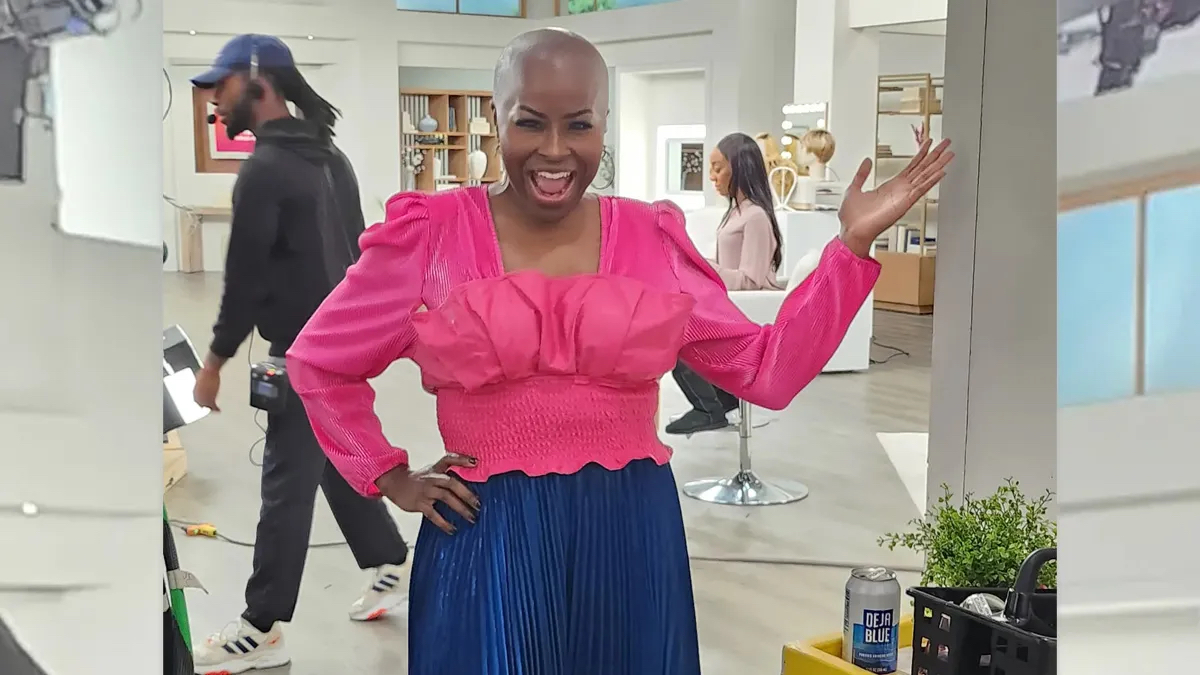 Roxie is going to be doing a lot more pitching soon. She's pursuing institutional capital once again. Asked about the pitch she's delivering to investors now, she responds, "I tell them what we have done with the amount of money we have had. The things that most companies raise money to do, we have already pretty much done that. Were they to put money into this, it's almost like having pancake batter where, if you add water, we could massively scale. We are the next big makeup brand that can be built."
Roxie is busy building that brand, with or without external backing. Currently, Lamik has four team members and four staple products, notably its bestselling Revelation Brow Duo, along with a rotating cast of limited-edition products that it tests such as Custom Blend Foundation. Products are priced from $21 to $99. Lamik will be turning impermanent products permanent and growing its selection across lips, eyes and complexion offerings. So far, it's largely stuck to digital distribution due to constrained resources, but Roxie envisions the brand heading to stores this year or next.
Lamik is doubling down on its existing partnerships with Thirteen Lune, J.C. Penney and HSN, where Roxie's charisma and storytelling ability have been an advantage. "I love explaining because I come from running a store. I'm a beauty advisor at heart," she says. "I do that all day long, and I want to do it at scale."